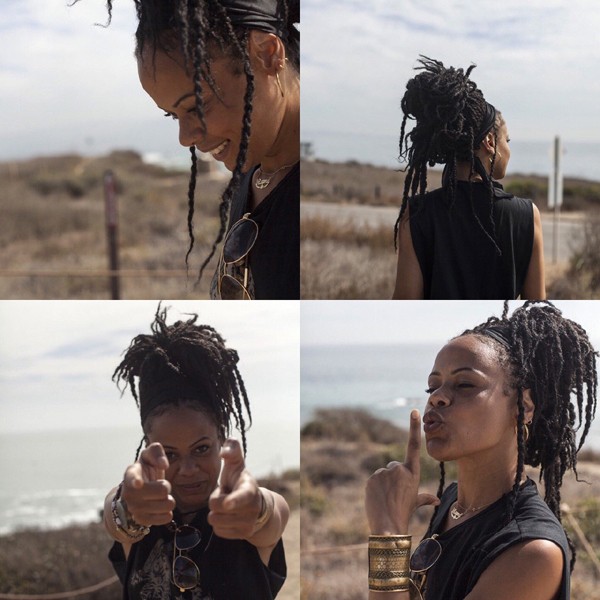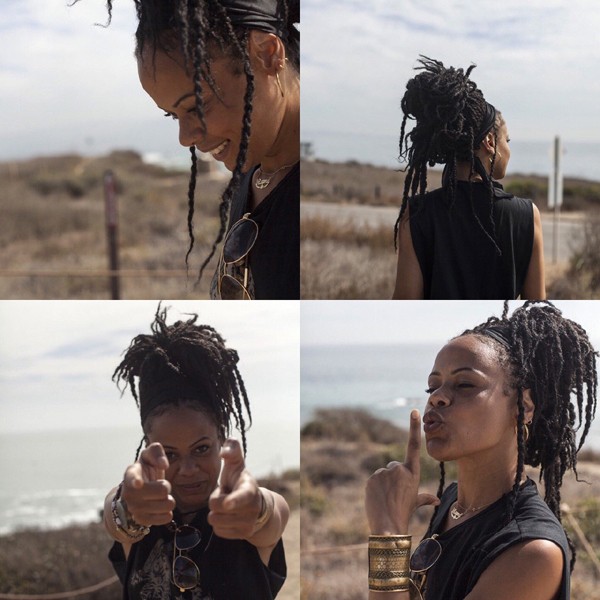 Today we'd like to introduce you to Rayna Wrighton.
Rayna is a hairstylist who left her lucrative career in finance to follow her passion. After studying hairstyling for over 5 years, Rayna began working towards establishing her own studio and turned this dream into a reality.  Below you'll find edited excerpts of our interview with Rayna.
Rayna, please share your story with us.  How did you get to where you are today?
Hair styling was always a hobby of mine from a small child but I didn't study it professionally until 2003 when I received my NY State License and studied under some of the best salons in New York Soho District. I spent 2yrs studying color theory and 'Pintura' (Balayage) at Devachan Departure Lounge. Then another 3-1/2 yes studying cut and editorial styling at Cutler Salon Soho NYC. 
Has it been a smooth road?
It was one of the most challenging undertakings I've ever gone through for the simple fact I started hairdressing in my late 20's and left a comfortable lucrative corporate position. These two fields were polar opposites in regards to 'climate'. Hairdressing tapped into different parts of my personality that looking back I'm so very grateful but at the time it was very stressful, intense yet rewarding. I knew when I burst into tears after being on my feet for 8 hrs. That this is what I was going to do for the rest of my life.
What are your plans for the future?
My plans in the future are happening in the now.  Before coming to California I only had intentions of renting a chair in a really nice salon.  But when I came across Phenix Salon Suites in West Hollywood I knew from the moment I walked in and the management gave me the tour I had to cease the moment and lease that space.  I had no intention of building out a space, honestly I didn't even budget that into my move across country.  But I couldn't fathom any other way.  This was the most perfect opportunity I couldn't have imagined existed!   There are no 'salon suites' that I heard of back East.  It was a no brainer and I dedicated every single penny of my savings to make my vision become a reality.  Looking back 8 mos I'm so happy I took that leap of faith because the space turned out exactly as I hoped.  However I'm still working out all the tiny little details that go into an undertaking such as this.  But after months and months of working on the infrastructure in regards to how clients can access me either online booking or through a company I hired that dedicates a 24/7 virtual receptionist that helps me manage my calls and appointments 24/7,  which in turn frees me up to building my business and focusing on my clients.  My goals for the future is to keep the momentum going and recreate the vibe that I have back in New York but this time in my own private oasis in awesome West Hollywood!!
Let's dig a little deeper into your story.  What was the hardest time you've had?
The hardest time in my career and in life was in the early stages when I was training to be a stylist/colorist as an assistant.  It was a very grounding and humbling experience.  I went from being the youngest group manager in notable mortgage company back east.  I was ahead of the game compared to most in my peer group.  To leave that level of comfort to follow wherever my passion would lead felt completely insane to me at the time.  But I have to admit I like that frenetic energy; I do thrive in chaos and fear of the unknown even if it makes me physically nauseous.  So leaving from being someone to basically a no one was a bit unnerving.  Like the first day of school with everyone sizing you up like who is the new girl? Is she any good?  Because in the extremely competitive city of New York, especially the Soho district, it's about how you look but more so 'what can you do?' and 'how good are you?'  I've always had in innate sense of style so in that aspect I fit in just fine but I honestly had NO IDEA how a salon functioned.  I had only been to a professional salon a handful of times myself in my entire life.  I mostly did my hair myself and I always was complimented on it. Well I thought, I can do hair—wrong, oh so wrong!
I basically go my butt handed to me.  My ego was knocked completely to the floor.  Everything I thought I knew about myself and took pride in went to the wayside.  But every once in a while when least expected the owner of the salon, teacher, co-worker would give me random words of praise and validation that I had a gift but that I had to keep working on it if I wanted to be the best.  My trouble was I always learned fast or at least could figure out what the essentials were to get the job done. Some would call that 'half-assing' as one of my British instructors used to say to me more often than I cared to hear.  One of his awesome quotes I remember "It either is or it isn't.  Stop trying to convince me and yourself that it's anything else."   Those little gems of wisdom and tough love tore me down but built me up because he along with others were absolutely right.  They all made me realize I was setting myself up for mediocrity by looking like I knew what I was doing opposed to actually knowing what I was doing and that they were only going to continue teaching me in so far if I hunkered down and do what they knew I could do if I would just do it.
That was my moment of clarity and I've been a changed person from there on out.  I no longer gloss over the details; I obsess over the details.  Deciding on being a hairdresser gave me that valuable gift for how to be successful in life.
Do you ever just stop and think WOW – I've made it?
Right when I saw this question the answer flew right out of my mouth.  You never really feel as though you made it, do you?  Yeah, I'll never go as far as that right now because I've been constantly evolving in my career.  But I will definitely say I've had some awesome milestones along the way.   Because I would define myself as a well-thought-out-impulsive-over thinker, I do things that seem to be impulsive but in actuality they are for the most part thought out albeit rather quickly.  When I look back at my career thus far I noticed a 3 year cycle where unbeknownst to me at the time I would do something perceptually impulsive that would totally uproots the path I was headed on but then proved to bring me the most rewarding experiences that I would not have known if I had not taken that leap of faith.
I can honestly say in this moment I kinda feel like I'm coming into my own.  I have my own space, my name is on the door.  My work product is appreciated and sought after.  People really appreciate what I do!  Because I travel between both coasts I've lost some clients back East and some will suddenly reappear.  They've tried going to other stylist and they are literally traumatized.  I make light of it because it's just hair but they act literally traumatized with a string of sincere apologizes for 'straying' and basically are promising me fealty like I'm somebody if I promise to keep returning back to New York on the regular.  It's kinda like an outer body experience…are they talking about me like this??  I honestly can't dwell in that moment too long.  You can't keep breathing that air and still keep your feet on the ground.  And if your feet are not on the ground–you trip up.
Pricing:
Balayage: full head – $225,
Half Head – $185,
Semi-Partial (Tzone) Touch Ups $165,
Base Color- $120 All color services include Conditioning Gloss,
Blow Out /Style Haircuts $150 (includes Blow-Out)
Olaplex&Lanza Treatments $35 Blow-Out $65 Color & Cut Packages listed at discounted rate.
Complimentary Trims with any Color service for Returning guest within last 3mos of their last appointment.
There is a current promotion running for New Guest and Referrals for 35% off Next Visit 
Contact Info:
Tel: (310) 954 0994
Email: info@raynahairartistry.com
Instagram: @RaynaHairArtistry,
Twitter: @raynahairartist
Facebook: RaynaHairArtistry,
Pinterest: RaynaHairArtistry/Hair by Rayna
LinkedIn: RaynaHairArtistry.
24/7 Online Booking: https://booknow.appointment-plus.com/7qpy12h0/
Check out her work below: