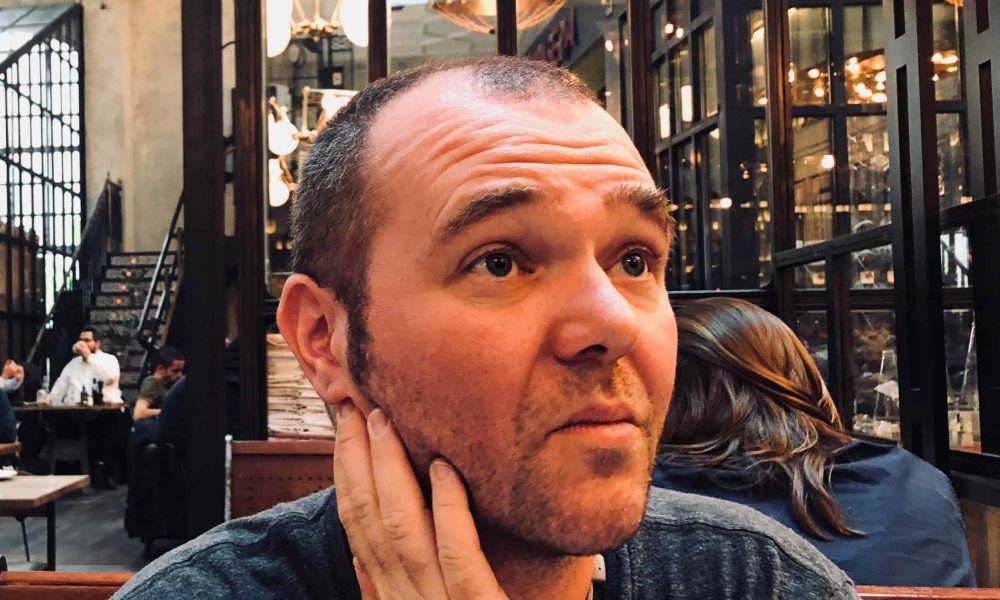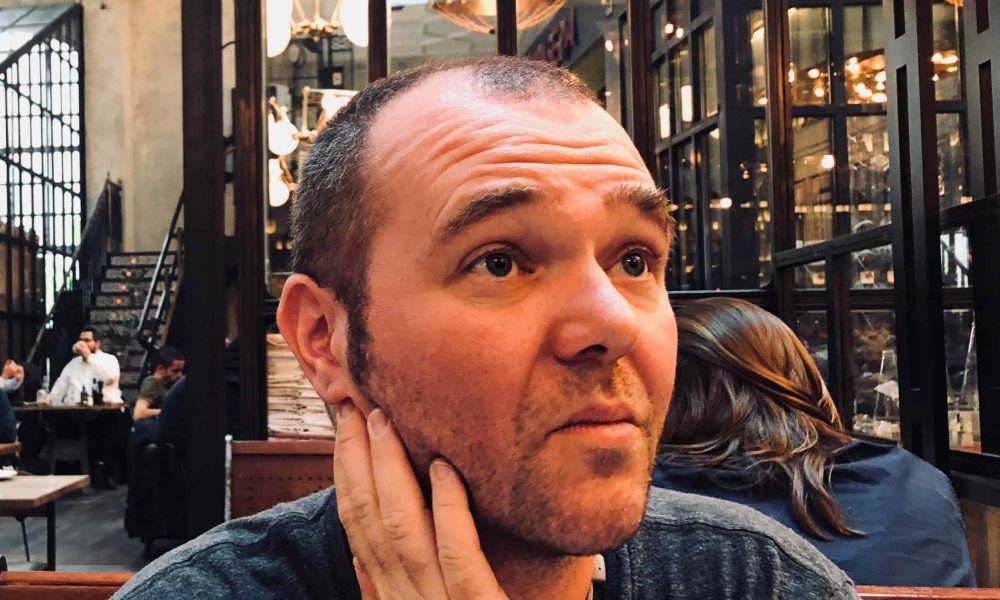 Today we'd like to introduce you to Pawel Sasik.
Pawel, please kick things off for us with some background.
Wearabouts(™), a real-time, geo-spatial, bio-medical data dashboard for the Industrial Internet of People (IIoP). The Wearabouts platform allows flexibility in the utilization of any wearable device, and any sensor technology in order to monitor the vital statistics and location of an organization's most valuable assets – their workforce.
The Opportunity
About two years ago, a client in the oil and gas industry inquired about what our capabilities are for monitoring human assets out in the field. At the time, the two Wearabouts founders were working for Valarm, an Industrial Internet of Things (IIoT) organization providing monitoring solutions for industrial assets and the environment.
Understanding that we had a client in hand and the background to provide an appropriate solution, Scott and Pawel launched Wearabouts. The oil and gas industry has tens of thousands of personnel that perform work outdoors, remotely, and in dangerous conditions. Monitoring their vital statistics and location was the next frontier in safety. Further still, the Wearabouts platform, not only gathers real-time vitals and location data, it also provides the data to perform historical predictive analysis on the gathered data in order to minimize injury and fatigue.
Other opportunities in various other industries (health, emergency services, athletics, training) have organically surfaced. As we build this platform, we realize that efficiency and fatigue measuring is the next step in employee development and workforce efficiency.
Timing
The development of off-the-shelf health monitoring hardware (Apple Watch, Samsung Gear, etc..) provides a cost-effective and capable monitoring device for monitoring characteristics like: Heart Rate, Heart Rate Variability, Falls, and others. These characteristics are an essential base in gathering data that translates into employee safety and efficiency. Our capabilities are around building an enterprise platform that is capable of ingesting data from any vitals monitoring device in the world and then allowing that data to be analyzed for predictive maintenance and safety.
The Solution
Wearabouts provides biomedical and location monitoring for workers out in the field whose health and safety are critical to fulfilling their duty. Wearabouts uses accessible hardware and the Wearabouts Industrial Internet of People ("IIoP") cloud platform to provide an organization with team-based real-time data of the efficiency, effectiveness, and health of its workers, thus allowing an organization to effectively manage employee productivity, efficiency, teamwork, and fatigue.
About the Co-Founders
Co-Founders Pawel Sasik and Scott Orlyck have a combined 16 years of Industrial Internet of Things (IIoT) solutions experience, building solutions for enterprise, municipality, and government. Notable solutions: Early warning flood sensor networks- East Coast / Virginia Beach: Aquifer health monitors- California agriculture: Air quality monitors- California residential protection: Oil and Gas industrial cleaning efficiency management tools- Texas: and many other IIoT devices/platforms and data acquisition systems.
We're always bombarded by how great it is to pursue your passion, etc – but we've spoken with enough people to know that it's not always easy. Overall, would you say things have been easy for you?
No! not a smooth road. Not at all. Well, to be truthful, working with Scott is a breeze, and his skills are top-notch, but the business part has been anything but smooth and easy. This comes from us going after industries that don't necessarily deal well with new – up and coming- tech, even if it is being championed by an insider. Further still, we both believe that what we are building is very early on, and people aren't thinking about human vital monitoring in this way. (yet- they will).
Some of the good things here are that the resistance that we are running into was something that we discussed a while back and knew it was coming. For instance, with the first responders, we've been essentially told- this is a no-go because they do NOT want to know if their guys are healthy enough to do the job, and we get it, it is a complicated question, and no one in these organizations wants to, nor is prepared to, talk about it, and even less ready to do something about it.
This is an adoption barrier where these mature organizations will resist and say "no- this is just a liability on us, the less we know the better". However, there is a point where this will flip and the organizations that have not adopted this type of technology will be scrambling to adopt it for the same exact reason, except now it is the flip side of the coin. They will be saying, "Hurry up and start monitoring these guys we need to know if they are healthy enough to do their job." Likely it will come out of an injury, where someone asks, "Why weren't they wearing a personal monitor for location and vitals? Wouldn't have your organization had a better chance of getting to them to prevent the injury if they were wearing such a device?"
However, there are definitely positive things happening for us. We've become deeply connected in the USC community reaching out and creating relationships in engineering, medicine, GIS and research. Opportunity in this area abounds, we just have to find our best fit. Further still, we've opened up our application to more consumer facing uses looking at teams of athletes, runners, cyclists, even chess players. There is something intriguing about seeing real-time heart rates around athletics.
Other areas that are really interesting are elderly care. Especially since this application is designed and inspired by "life saving capabilities". The greatest thing we can hear from someone is "Wearabouts saved my loved one's life" or "Wearabouts alerted me when my elderly parent left their geo-fenced area and prevented a potential disaster". These are the types of things we want to help with. These are the types of things that make our application exciting.
We'd love to hear more about your business. what else should we know?
Wearabouts:
The Wearabouts platform allows flexibility in the utilization of any wearable device, and any sensor technology in order to monitor the vital statistics and location of an organization's most valuable assets – their workforce.
Apple Watch:
The Wearabouts platform reports all data gathered from a series 3 or 4 Apple Watch. Watches can be tethered or untethered from a cell phone and through the internal sensors of the watch gather: location, heart rate, heart rate variability, falls, active calories and other Apple Watch relevant factors. Various peripherals can be connected in order to gather additional bio-medical data.
Multi-User / Real-Time / Geo-Location:
Multi-user vitals and location are easily gathered via the Wearabouts platform All vital statistics report to a single management dashboard for observation, efficiency, and fatigue management. Data alerting and thresholding is used to alert users and managers in order to facilitate efficient work and to report any dangerous human conditions.
Internal application messaging both on the dashboard and on the watch allows easy communications between necessary parties. Pre-loaded responses can be used in order to provide instant field feedback. Allowing your organization to effectively manage employee productivity, efficiency, teamwork, fatigue, and risk to injury.
Easily Exportable Raw Data:
Exporting Raw Data is easy from the Wearabouts platform. We provide a "press-of-the-button" data export that provides any collected Raw Data captured from the device for any given period. Easily control the data you download by selecting the period of time you want to download. Be the period a day, a week, or a month, your team's bio-medical data resides in Wearabouts for download and analysis at anytime. Data can be downloaded for each individual or for the team as a whole.
What were you like growing up?
My personality, from childhood, can be summed up in a single word: Obsessive. Obsession has served me well and has also been a heavyweight to carry. However, I do believe that it was my ability to obsess over something that got me into USC, that allowed me to start two organizations and get through life.
I grew up in the mid-west and desperately wanted to leave. I loved the guitar, still do, and found that USC had a tremendous classical guitar department. I wasn't playing classical at the time, I was a heavy metal, kind of guy, but within two years of learning about the program I had built up my chops to a point where I was accepted to the program. In comparison many of the players I was competing with there started playing at six years of age. Don't get me wrong, I had to work really hard to compete, harder than the others, but I definitely competed.
After USC, I attended Law School with the dream of being one of those lawyers that does something great for someone who was hurt by the evil corporation. The charm of law falls off really quickly once you realize that the practice of law really is. I won't go into detail, but I would never counsel someone to go to law school with the idea of practicing law. If you want to go to law school to get an education and really understand how our country is supposed to work, then go, but if you want to practice….. most likely you will be pushing a ton of paper and doing nothing else.
However, out of law school I was lucky enough to jump into a legal start-up that was almost acquired by Lexis Nexis. We were building some pretty cool document analysis tools. This was all before Google, so we were making the practice of law incredibly more efficient, law firms loved us. I really fell in love with building technology and moved on from there to build a variety of web and mobile applications across entertainment, industrial IoT, and various others.
Now I'm building something that I think can really help the world.
Contact Info:
Image Credit:
(c) wearaboutsinc.com
Suggest a story: VoyageLA is built on recommendations from the community; it's how we uncover hidden gems, so if you or someone you know deserves recognition please let us know here.