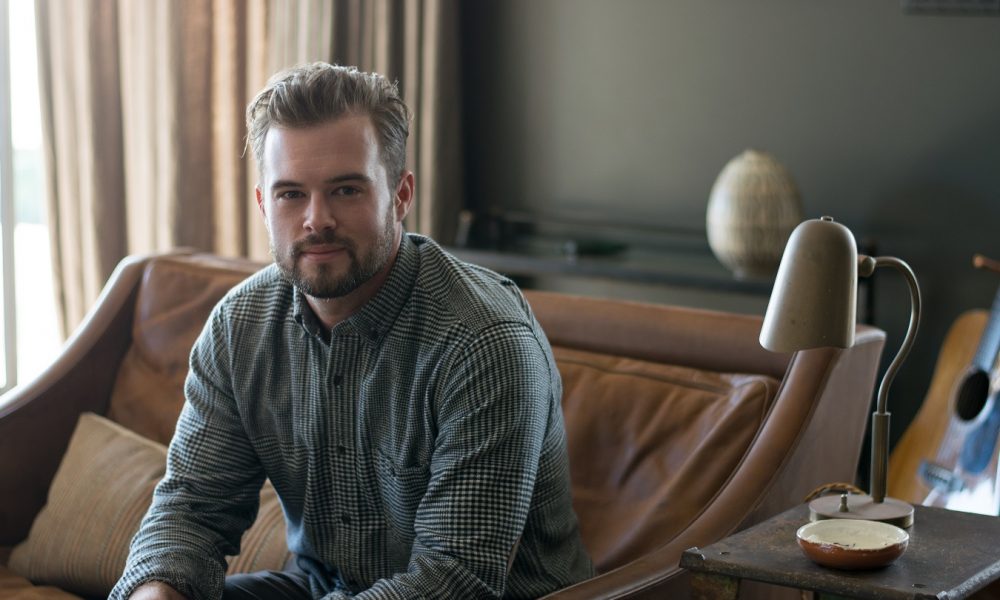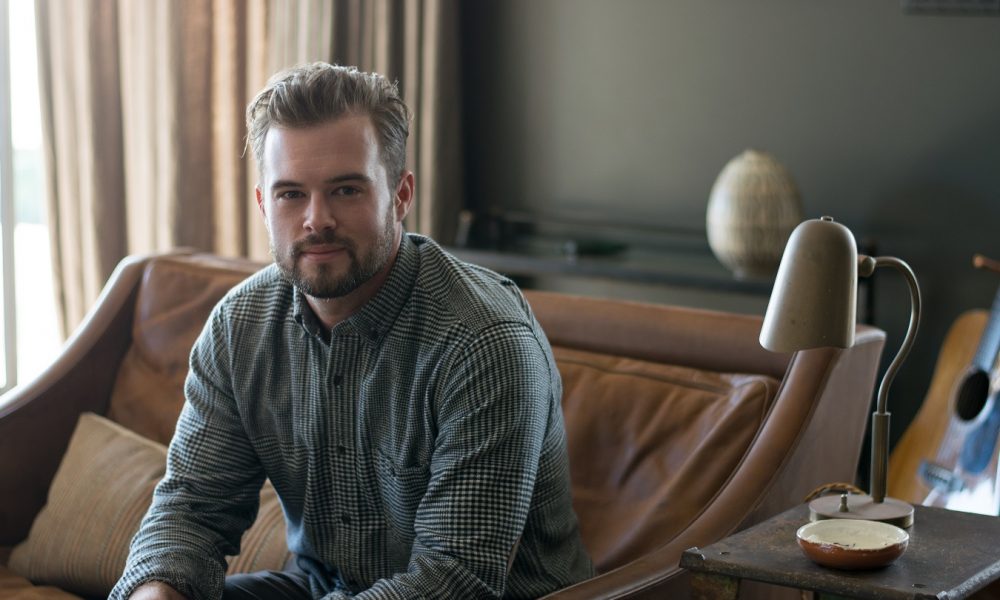 Today we'd like to introduce you to Warren Brown.
Thanks for sharing your story with us Warren. So, let's start at the beginning and we can move on from there.
My journey to creating my business started with being overly unsatisfied with the career I was in. I was working for a nationwide corporate company in the automotive industry and my biggest client was another large corporate company in the automotive industry. I was working with my hands, which I loved, doing specialized repairs on cars but the corporate world was draining me.
I grew up in Atlanta, GA and as early as high school, I was dabbling in furniture building and design. Both my grandfather and father were woodworkers and growing up, I watched my grandfather build furniture and my father do complete home renovations with meticulous trim work. I grew a liking to the creative side of woodworking and became interested in furniture design. In my high school AP art class, I decided to give the furniture design world a try and focused on designing and building lamps with stainless steel. I had always liked working with my hands and designing/ building these lamps gave me such a rush and sense of accomplishment. I was going to a high school that focused on sending students to colleges like Georgia Tech or Auburn and not once was I told you could make a career in furniture design/ building but needed to get into a four years school and get a degree. I decided to go to UNLV and lasted a year before I decide to leave and join the workforce. The classic education system bored my death and found my self getting into trouble more than going to class. I went back to Atlanta and got a job valeting before getting a job in the automotive industry. That job in the automotive industry then was able to bring me to Los Angeles in 2016.
This whole time of working with cars, I always had furniture building as a hobby, I loved furniture, furniture design, and furniture building so much and was always proud of the pieces I had built for myself. After moving to LA, I lost touch with the hobby due to not having any space to build. I noticed myself becoming incredibly unsatisfied with my work in the automotive world and was honestly probably a bit depressed. I would always tell my girlfriend my dreams of building furniture for a living but just didn't know if it was possible or how to do it. I always imagined furniture being built in a large factory or by an old man in a cluttered garage.
My girlfriend's mom had a detached garage at her house that she used for storage. Every now and then, when my girlfriend and I were at her house to visit, we would go into the garage to grab something. One day it dawned on me that maybe I could organize the garage and clear a space for me to put some tools to get back into my hobby of furniture building. I hated to ask because I did not want to bother but I brought the idea up to my girlfriend. She was overly supportive and said, "let's ask my mom and see if she would mind". Her mom was, to my surprise, thrilled with the idea. From that point, I was off to the races. I cleaned out and organized the garage and started buying some new woodworking tools.
My first project was a walnut table for a buddy. I had him pay for the material and was just excited to build again. I built him the table and was immediately reminded of why I loved building. The challenge and sense of accomplishment once the project was done was an intoxicating feeling for me.
I then dove into Instagram and found a world of designer/builders I didn't even know existed. I was amazed that people were able to design and build on a small scale and be succesful. They had tapped into buyers who loved the art of nice hand-built furniture. That was the first time in my life I knew what I wanted to do and I had the feeling that nothing was going to stop me. At that point, I created an Instagram account to show my work and attempt to connect with builders, designers and people who enjoyed hand-build furniture.
I started to build more projects for friends and family as well as designs I had come up with. I studied furniture trends in design magazines to try and figure out what styles and designs were most popular. I then would incorporate these trends into my own designs. At about a year in a good friend asked if I could build him some stools. I came up with a design and proceeded to build the stools. I shared an almost finished picture of these stools on my Instagram profile and a local furniture designer of a boutique furniture store in Santa Monica reached out. She loved the design and wanted to see the design in person for possibly selling at her store. I was blown away and extremely excited for this possible opportunity. I took the finished stools to her store and after looking them over and getting to know each other, she said she wanted to sell them at her store. This was my first real success in my furniture endeavor. I had built a bunch of projects for family and friends but to have a successful furniture designer come to me, like my work, and want to sell it solidified everything I had been working for.
Once my stools were in this boutique furniture shop (Faithful Roots) two big interior design firms (Transition State Design and Katie Hodges Design) used my stools in photoshoots for kitchens they had designed. Both of these kitchens were featured in design publications and my stools were right there front and center. At this point, I was blown away at the success my stools were having. This little bit of success lit an even bigger fire for me to push forward and keep building and designing. The owner of Faithful Roots was starting to send me custom builds and designs of her own that she needed to build. I was also getting more custom work from people who saw me on Instagram.
As I was starting to get a bit more success with furniture business, I was still working a full-time job in the automotive world. I was working late nights and every weekend to keep this dream moving forward. I am very lucky to have a supportive girlfriend who understood this need of mine to follow out this dream and didn't complain with the amount I was working!
I said yes to all furniture work coming in as long as it fit the scope of work I wanted to do. With every job, I would try to make sure it was harder than the last so I could learn more and increase my woodworking skills. I also built a website and put up furniture designs I had for sale that could be shipped across the United States. I wanted to have everything in place and set up so when the time came, I could quit my job in the automotive world and flow into furniture building full time.
Through Instagram, I had also made friends with woodworkers in the Los Angeles area and we would meet up to have beers and talk shop. One good buddy I met had his own successful furniture business and I was able to ask him questions of the trade and what it took to run a successful furniture business. I could tell as we became better acquainted that he wanted me to come work for him but knew I had my own goals and dreams. About a year after knowing him, he came to me and said he was super busy and asked if I would come work for him. He offered me full time or part-time and said it was my choice but could really use the help. I had been completely over my career in the automotive industry and decided that this could be a good opportunity to watch a woodworking/ furniture business run and could hone in my craft. I decided to take on part-time work at this woodworking shop to learn and have some guaranteed money coming in a while also being able to put more hours into my own business.
I worked at my friend's shop for about seven months, working part-time, and since I was able to put more hours into my own furniture business, I became busier and decided I was able to go out on my own full time. My dream had finally come true. I was so busy with my own business when I left my friend's shop, I wasn't even able to think about it being a scary decision. I just kept pushing forward. It was a wild and incredibly difficult three years to get to working for myself full time and owning my own furniture business but I have not been happier. I never once even saw it as work. Now I work for myself doing what I love, building and designing high-end hardwood furniture. I feel very lucky with how everything was able to fall into place throughout this journey. It results to always pushing myself harder, taking on projects that scared me because of the complexity, and striving for the upmost quality. My biggest thanks go to my girlfriend's mom who let me take over her detached garage, Britta over at Faithful Roots, my friend Josh over at Yeehaw Woodworks, and my girlfriend who still cheers me on.
Has it been a smooth road?
Having a full-time job while starting a business was not easy. I worked a lot of long nights and weekends. Most banks don't loan money to someone wanting to start a furniture building and design business so you have to use your own money to make it happen. I used every extra dollar I had on my dream of having my own furniture building and design business.
Time management was tough as well. I personally didn't mind all of the time I was putting into my business but I didn't want to have my social life disappear. I have a girlfriend and friends and wanted to make sure I didn't upset them by never being around.
So, as you know, we're impressed with Warren Brown Furniture – tell our readers more, for example what you're most proud of and what sets you apart from others.
I build and design hardwood furniture. I have a website where I have my furniture designs for sale and also do work for interior designers and furniture designers in the Los Angeles area.
Most of my furniture is of a Modern Traditional design and I take a lot of inspiration from Danish and Australian designer/ builders.
I strive for high quality and make sure that the furniture I build will last generations. I believe the flaws in hardwood are beautiful and incorporate that natural beauty of the wood in every build. I hand select every board I use to ensure for a beautiful final product. I want the pieces I build to spark the love of furniture I have in the buyer.
I think my quality sets me apart from others. I use traditional wood joinery techniques and take pride in knowing my furniture will be beautiful from every angle.
Let's touch on your thoughts about our city – what do you like the most and least?
I love the hustle and bustle of Los Angeles. It pushes me to strive for more and keeps me excited.
There is also a genuine love of design in Los Angles. The interior designers here are some of the best in the world and I feel so lucky to get to work with them.
I wish the city of LA would do more to try and clean up streets and neighborhoods. It seems some neighborhoods in LA get completely forgotten about causing trash build-up and a worn-down infrastructure. So much good can come to a person well being by just having a clean neighborhood.
Contact Info:

Image Credit:
Katie Hodges Design (kitchen design with white Marble counter tops), Amy Bartlam (photograph of kitchen with white marble counter tops), Transition State Design (kitchen with Black Marble countertops), Madeline Tolle (Photograph of kitchen with black marble countertops)
Suggest a story: VoyageLA is built on recommendations from the community; it's how we uncover hidden gems, so if you or someone you know deserves recognition please let us know here.