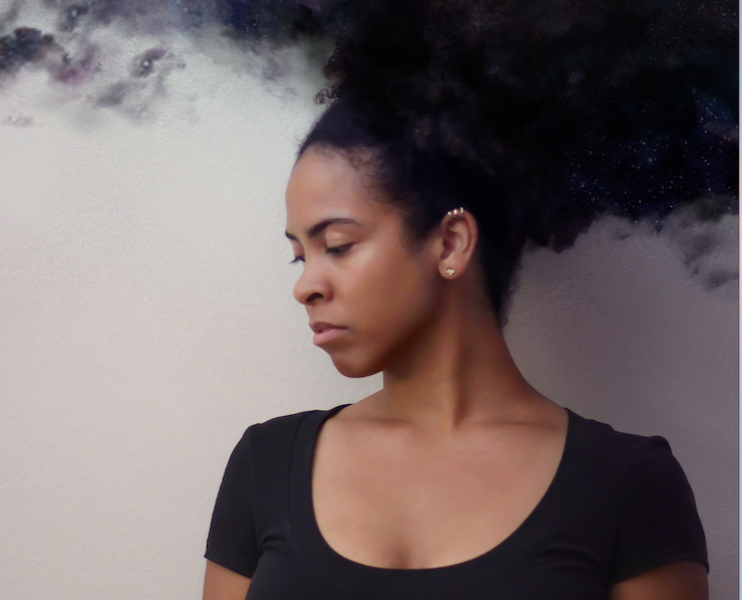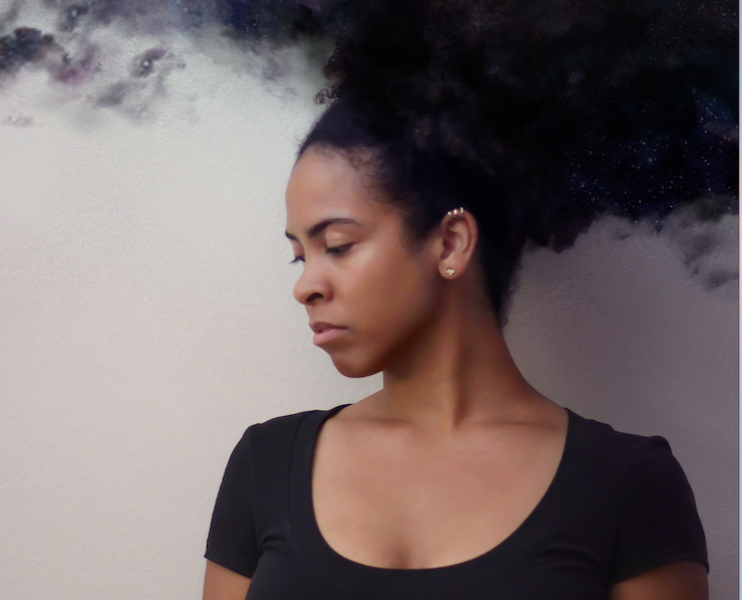 Today we'd like to introduce you to Shilah Stanford.
Shilah, let's start with your story. We'd love to hear how you got started and how the journey has been so far.
Before I could talk, my love for the arts shined through. It started with crayon drawings on the walls of our tiny home. As a child, I spent countless hours drawing, writing songs, writing fiction, and dancing in hip-hop groups. As I got older, I continued to add to the list. In middle school, my best friend and I started a YouTube channel which consisted of poorly made comedy sketches. In order to make better quality sketches, I took a video production class in high school. That's when I found out that film was a profession that I could pursue.
I applied to schools in Los Angeles because that's where the film industry thrives. Although USC is known to be the best film school, it is also the most expensive. Coming from an extremely poor background, my mom told me that I couldn't apply. Luckily, a speaker came to my high school and said that private schools give out more financial aid than public schools. I applied and was accepted into USC's film school as a Media Arts + Practice major. I didn't escape the debt, but it wasn't as much as it would've been at the UC's.
Getting into USC was a major victory for me, but I still had a problem. Most people I met in college had one passion and knew exactly what they wanted. Becoming a director was a common dream for film students. I, however, loved the arts as a whole. I loved being able to express myself through multiple art forms. I couldn't imagine ever committing myself to just one thing for the rest of my life. Funny enough, my major turned out to be as eclectic as I am. Media Arts was centered around storytelling as its primary goal. From there, we would use whichever platform best suited the story, including design, interactive media, and more. This only made me more confused about where to head after college. I thought that my passion for multiple subjects was a weakness that would turn me into an aimless jack of all trades, master of none. However, over time I would come to find that it was actually my biggest strength. Every single skill I've learned in one art form has come to help me in projects in other forms. The usefulness of these acquired skills always popped up in the most unexpected ways.
I took up a minor in music recording and used my electives to take post-production classes in editing and sound editing. In my first editing class, my professor, Duwayne Dunham took a liking to my editing. He brought me on to PA for Twin Peaks Season 3 and quickly became an invaluable mentor for film editing. From there, I was able to find PA work for several studio films at Warner Bros and Amblin Partners. After I graduated, I worked for Duwayne again and was promoted to Apprentice Editor. There, I found that the random summer I spent months watching After Effects tutorials came in handy. I created many temp effects for the film that was used as a reference for the VFX houses.
My sound editing professor thought I had a good ear (which I developed through dance and music) and introduced me to a dialogue editor at Warner Bros, Kimberly Wilson (who is now a sound supervisor). We met freshman year and she ended up hiring me as a sound editor for a tv show at Warner Bros five years later. Between then, I interned at a sound company that Ginge Cox owned. She became a wonderful mentor that taught me a lot of what I know about sound, recommended me for numerous job opportunities, and guided me throughout the way. My minor in music also helped me immensely with learning Pro Tools and editing sound.
This is the first year working as a union editor. Working in sound with Kimberly has been amazing. As I continue to work with her, I plan to simultaneously create my own content working with more people of color to share our stories with the world. It's an ambitious project that will take all of the skill sets I've continued to develop as a jack of all trades.
Has it been a smooth road?
There have been many struggles along the way. Many of the jobs I worked had very intensive schedules that made it difficult to continue my other passions as much as I'd like. The work-life balance has been something that I've struggled with over the years. However, working as a sound effects editor is only a 10-hour workday and when you work in television, you get summers off. Sometimes you even get a week or couple days off between episodes. Although this is longer than a 9-5, it still gives me a lot more free time to work on my other projects and summers will give me a chance to also travel, which has been a dream of mine.
Another struggle was trying to support myself while working as a PA, which doesn't pay very well. I was always worried when a job was about to end because I would only be able to survive for a month at the most in-between jobs. The film industry is very unstable work because it is project-based. Once a project ends, you're out of a job until you can find another. Luckily, I usually went from job to job. However, one time I had to borrow money from my mother, who was also struggling financially, just to pay my rent. Coming from a financially unstable household, I always craved stability. However, I wasn't aware of how unstable the film industry was until I entered the workforce. Luckily, the more jobs you work, the more jobs you're offered. Now, I don't worry as much because as I continue to develop my other artistic skill sets in my free time, I know I can always find a way to support myself no matter what happens.
Let's touch on your thoughts about our city – what do you like the most and least?
I love that LA is filled with amazingly talented artists that constantly inspire and collaborate with me. My absolute favorite thing about Los Angeles is that there is always an event, show, or pop up to go to. I can find fine art, stand-up, live music (my favorite is the jazz club), and more that all incorporate different styles, cultures, and influences. It's a great place for anyone that loves art and entertainment.
However, getting to those events is what I most dislike about LA. It is so hard to drive and park anywhere that I end up not being able to take advantage of all of the amazing events LA has to offer. But that's what happens when you live in a lively city that a lot of people want to be in.
Contact Info:
Suggest a story: VoyageLA is built on recommendations from the community; it's how we uncover hidden gems, so if you or someone you know deserves recognition please let us know here.