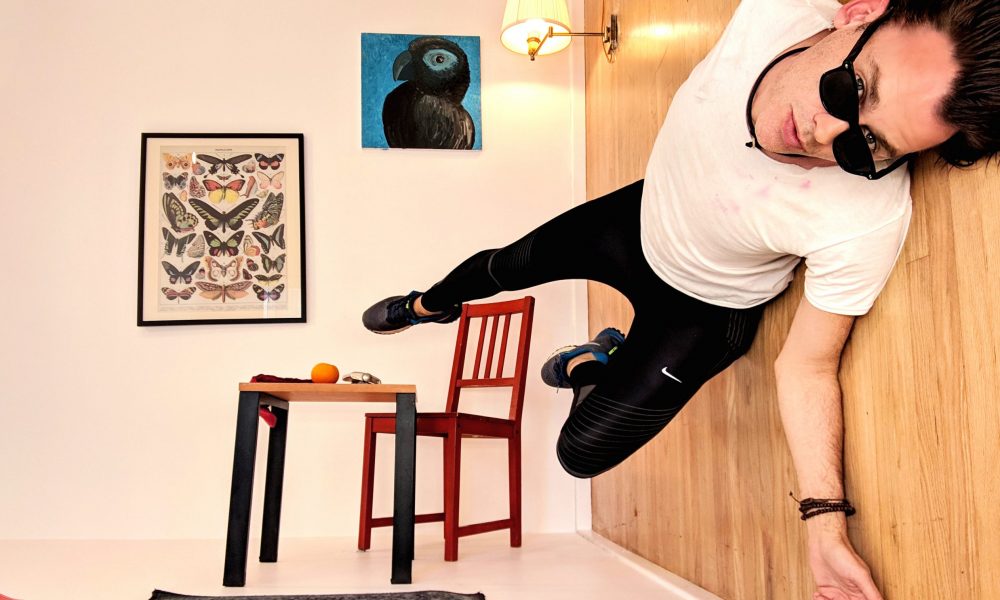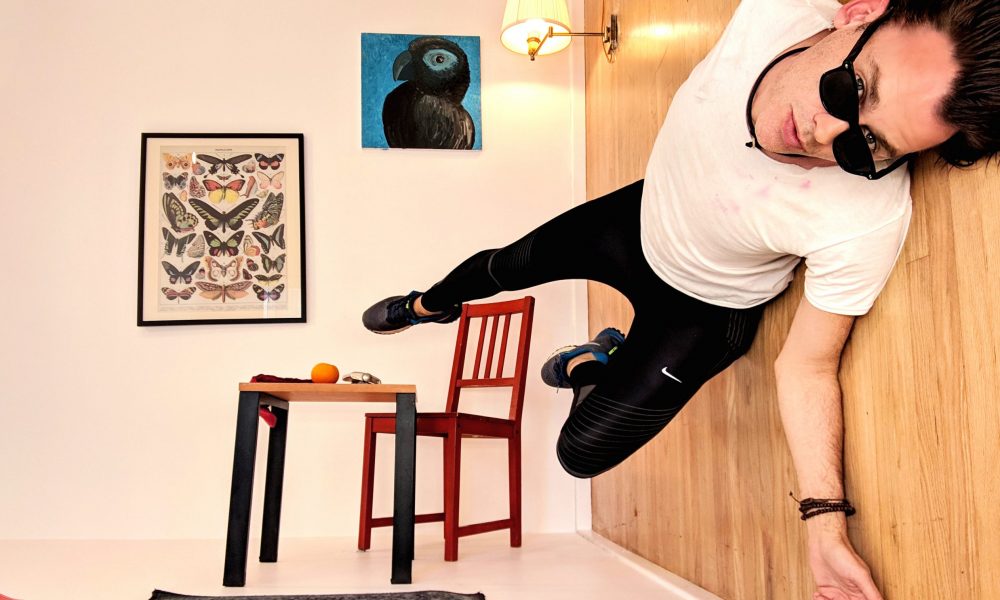 Today we'd like to introduce you to Ward.
Ward, please share your story with us. How did you get to where you are today?
One day in 2016, while I was sitting in my office in the Empire State Building in New York City, I realized I wasn't living the life I wanted. For so many reasons, I hadn't been following my dreams, and I knew it was now or never. So I quit my job, left my executive tech career, and moved to Los Angeles to pursue music full time.
I have been doing music ever since. Over the last 2.5 years, I have written, recorded and released 30 new songs and videos, and connected with the most wonderful, engaged fans, both in Los Angeles and online. I have played dozens of live shows in Los Angeles and Mexico with some fabulous musicians.
On the stage, we have found a great high-energy, danceable rock, mixed with shoegazing and sometimes classic new-wave and post-punk that crowds are really into these days. I am very excited for 2019 when I plan to start touring US and Mexico with bassist Chris Gongora and drummer Ryan Dietzenbach.
More than anything, I am most thrilled to release 12 new singles and EPs in 2019, starting March 15 with my new single, "Sober," a song about my struggles with sobriety while dealing with the ups and downs of leaving a stable job for a very uncertain one.
Has it been a smooth road?
To be honest, most days I'm lost. There is no roadmap for being a musician, which makes it both thrilling and extremely isolating. I still am not completely sure what I am doing or how I'll ever be able to find a stable living as an artist. I think this feeling is true for most artists, and it causes anxiety. The last 2.5 years have been a huge learning curve of trying to find the right partners, producers, managers, and bandmates, learning when to listen to myself and when to trust others.
Life tries to tell you who you should be before you've even figured out who you are, and if you're not careful, you can wake up one day regretting a life that you know isn't yours. When I first tried to write songs, all I could think to write about where my past experiences, mostly of regretting time spent doing things other than music.
Also, I wrote about the hope that a human being could change their life after heading down the wrong path. That feeling of regret has calmed a bit, and I am starting to write more about the present moments of my life. Until this interview, I don't think I realized the self-growth that has been happening, so that's good.
Since Jan 2018, I have also chosen to live without alcohol. Don't get me wrong, I love a great margarita or shot of bourbon, and to each their own. But for me, I realized throughout my life I was spending far too much time using alcohol to settle the discord between where I was and what I wanted to be. Letting alcohol tune out those dreams, was probably why I was able to drift away from music for a while.
I don't want to let that happen again. But being sober wasn't easy; facing thoughts and feelings and not being able to escape them, dealing with issues that I was able to tamp down before. I feel like things are getting better and clearer now. My new single, "Sober" which will be coming out March 8 was a way to talk about that experience.
(video stills, album art, press shots)
We'd love to hear more about what you do.
I do a combination of three things every day: 1) create music and videos 2) play live and 3) promote and connect to more people. I try to balance all three. I am most proud of the true connections I have made with so many fans around the world. The music industry is now global, and from the beginning, I chose to focus on connecting my music to as many people around the world as possible.
Every day, I actively engage (DMs, text, WhatsApp) with as many as 50 fans online to talk about my new, unreleased tracks, lyrics and sounds. I feel like I am better when I am creating, talking and listening, and there's so much more to gain from two-way dialogs with people who love the same music I do. I often share secret exclusive tracks with fans through email (http://bit.ly/get-ward-music). This has been a great way to create real relationships in an industry that seems to be all about numbers and streaming stats.
In 2018, I think I connected to more people in Mexico than anywhere else, who seem to especially enjoy my songs "Stand Me," "Soothe The Soul" and "Crush." So much so, that last November I was able to take the band down to Mexico City for a live sold-out show. It was amazing. People knew the words and were singing along. And I'd never even been there before. And yes, we've headed back there again this year.
Let's touch on your thoughts about our city – what do you like the most and the least?
The most inspiring thing about Los Angeles is the hustle: a city full of people that believe in their dreams, and moreover, so many people are working incredibly hard for their dreams every day. It makes me keep going and not want to slow down. Even when I often feel completely lost, I keep going.
I suppose the flipside to that is finding the right people who want to collaborate. With everyone doing their own thing, I've found it harder to find partners, but when I do, they are fantastic. Other than that, I have learned that Friday is best spent off the freeways and that if you play a show in DTLA, you better be near a parking lot. 😉
Pricing:
Contact Info:
Image Credit:
Ward, Omar Stroker, Juan Gutierrez
Getting in touch: VoyageLA is built on recommendations from the community; it's how we uncover hidden gems, so if you know someone who deserves recognition please let us know here.