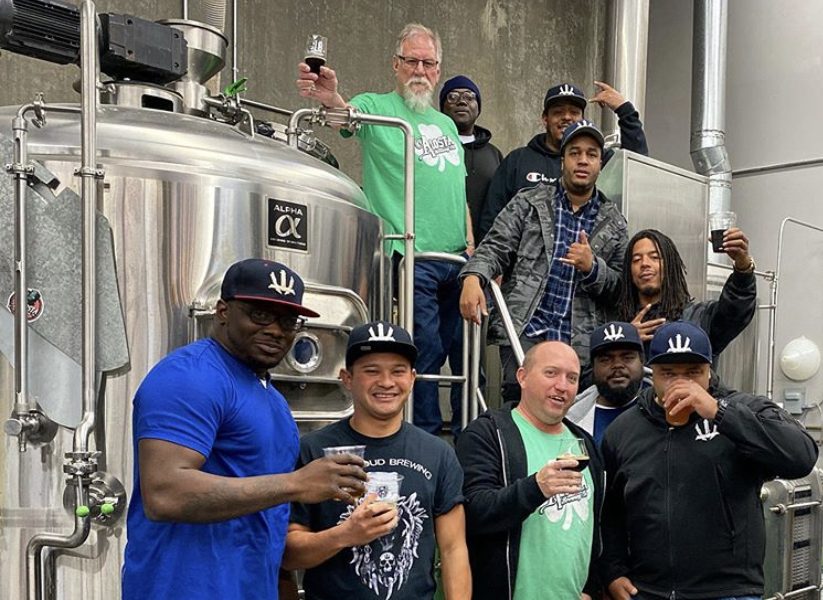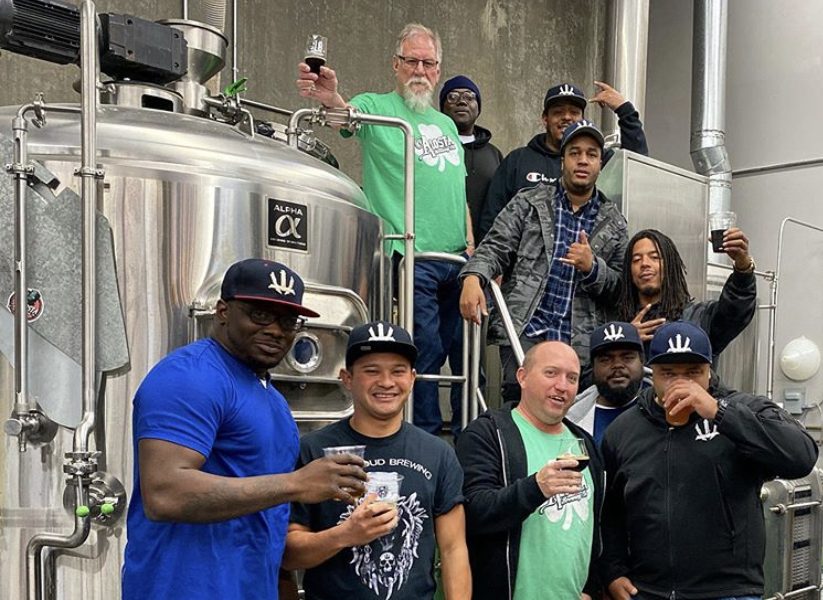 Today we'd like to introduce you to the Warcloud Brewing Company.
Let's start with your story. We'd love to hear how you got started and how the journey has been so far.
WARCLOUD. To some, it's just a cool term, to us it's a code. Na jk. We started with the idea and concept while drinking at our local watering hole. Kind of like a dive brewery, if there is such a thing. We were smoking cigars and drinking these dubbel's and imperial blondes. Wild times. We thought to ourselves "we can absolutely do this ourselves". Instead of paying $40 twice a week, $20 on cigars, gas, food. etc. the good times started to add up. The DIY ingenuity and innovation spirit is something that's instilled in Los Angeleno's. This is the land of creativity. So we said f*ck it! Let's brew beer. But one thing has to be clear and understood; we have to treat it like war if we go into business. Take no prisoners, train & build daily, battle it out with other breweries, and create a team full of brewing marauders! Not really what the craft beer scene is all about. But hey pays to be different. At the time, we were training and learning from these Former Green Berets. And they basically taught us how to be even more unconventional than what we already were. So taking what we learned from them, rallying up the troops who were all brothas from the neighborhood, utilizing all the cooking methods we executed when we were young stoners, some of the higher education skills, a bit of special forces mentality, hip hop, beer making, and there you have it! WARCLOUD.
Has it been a smooth road?
Smooth road… it actually has been pretty smooth thus far. Simply because we are choosing to walk a path that hasn't been paved in the earth yet. We figured if we keep sh*t real than there's going to be either a lot of people that will join us on this path to craft beer enlightenment, or they'll become haters. We welcome them both with open arms. Life is too short.
Some struggles; like any business, working capital, fundraising, and brewing equipment. If you upgrade, your whole brewhouse has to upgrade. That's on the surface. Beneath all of that is being a multicultural predominately Afro & Latino unit. 'Cards are stacked against us' is what everyone wants to say. But, you just got to get after it! Seize the day and the night! Learn your history, be proficient in your skills, and do some damage!
Please tell us about Warcloud Brewing Company.
WARCLOUD BREWING COMPANY, we've been brewing beer for a few years now, we say we're in our "Junior Year". We've explored: influence, branding, merchandise, accessories, and cigars to supplement beer. As far as beers are concerned the more unconventional the better but now we're learning to make good clean crisp beers. Because you can't hide your mistakes in a Pilsner, but you can in a caramel apple pie stout.
Most proud about the WARCLOUD is that all the players we started with are still rocking, we all grew up together and are still brothers. Make no mistake about it. You absolutely will get talked about if you can't brew a beer up to the team's standards. But for the proudest moment….. it would have to be. Melvin Morris "The Quarterback" wearing our gear. Melvin is an American War Hero, former Green Beret, and Medal of Honor recipient. Technically he's a living legend and national treasure! Truly! We'll be having a beer in his honor released soon with Longtab Brewing in San Antonio, Texas. Portions of the proceeds go to the Green Beret Project, which helps inner-city youth in our nation's murder capital.
How do you think the industry will change over the next decade?
SURVIVAL of the fittest has returned and stronger people are always harder to defeat. So we'd like to aggressively expand within our means. A brewpub for starters, you can't go wrong with pizza and bbq. Then work our way into satellite tasting rooms in Afro-centric neighborhoods. Trends we hardly pay attention to, cancel culture and culture vultures are always lurking in the shadows, so it's best to lead by example.
Contact Info:
Suggest a story: VoyageLA is built on recommendations from the community; it's how we uncover hidden gems, so if you or someone you know deserves recognition please let us know here.