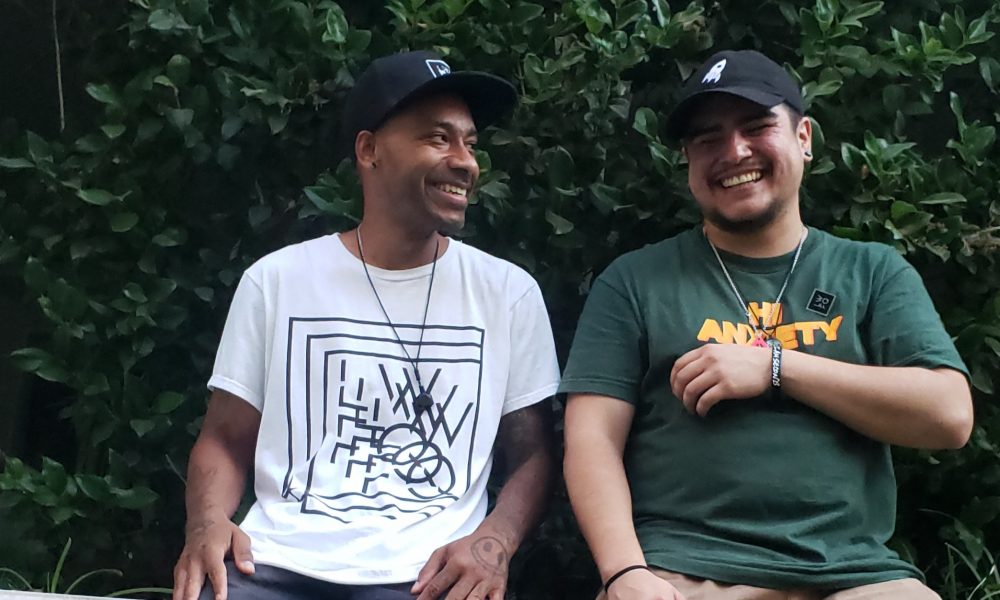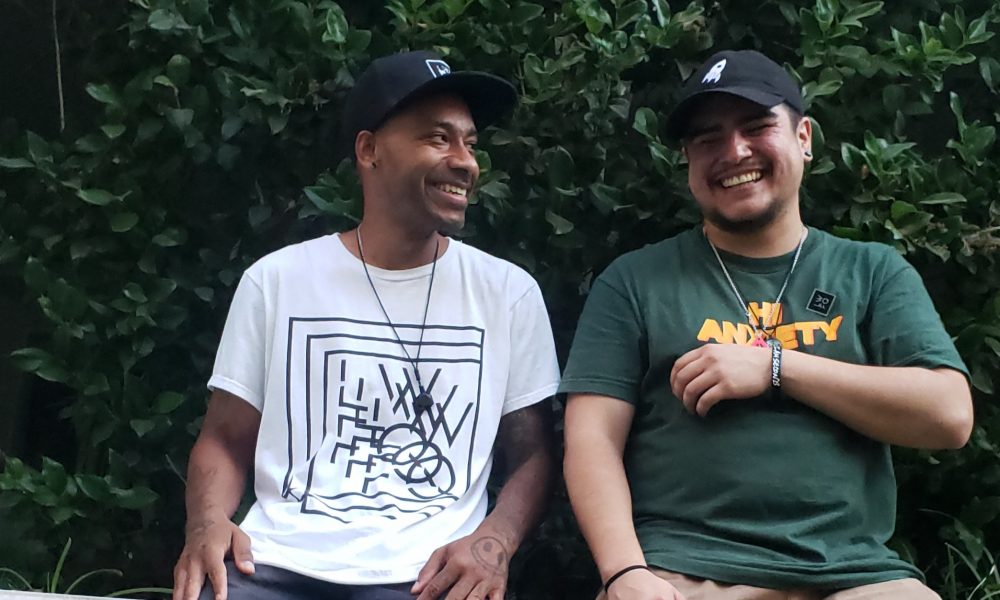 Today we'd like to introduce you to Walter Morales and Jonathan Velarde.
Walter and Jonathan, can you briefly walk us through your story – how you started and how you got to where you are today.
It started when I was finally released from State prison. After serving almost eight years, I was finally free to go home. I had this vision of wanting to do something with music and the main thought I had was to maybe try and do events. I used to go to a lot of them before my sentence and the one main thing that stuck out to me was that I wasn't having fun. The music didn't seem to move me at all. I felt like I would go to a show and have to get through a bunch of songs I didn't vibe with to eventually hear something that made me want to dance. I wanted to do something different. I looked around online and found a school in Hollywood that was teaching music production. There were a lot of them but for me coming out of prison penniless, I couldn't afford them.
Luckily I found a school in Hollywood that offered financial aid. I applied, and to my fear the school put the brakes on me because of my record but thankfully allowed me to present my appeal to be reviewed for entry. So then I was to speak before a committee explaining my situation and with every ounce of my being pleaded with them to let me in. I told them I just wanted to learn and progress in life. After that, I didn't hear from them for a week which at that point I almost gave up, then they finally contacted me back saying I can come in. I was excited. For me, it was a weird experience having been surrounded by prison people for so long and then finally being back in the world around general society. Such a huge contrast. While I went through my studies there wasn't many people I felt I could relate to in anyway because of what I had been used to. But then I finally met my good friend John. We were in the same class and the only ones mainly focused on electronic music. We would hang out all the time outside of class in the front with another friend of his. It was there that he mentioned always wanting to do something with music in regards to events or even getting together a collective of DJ's. He just didn't know what he wanted to do. That rung my bell.
I knew exactly what I wanted to do because I've had so much time in isolation to think about it and plan it out. So when he said that I said I've been thinking along the same lines and I basically have a plan. Right there on the spot, we were thinking of names and he came up with the name Low Freqs, which is short for low frequencies which are the bass frequencies in music. Every time we could me and John got together to plan out what we wanted and knew it had to be different from everything else. I would go out alone to look for Dj's that were absolutely killing it. I had nothing to sell them so I would hope they would be inspired by my long built passion. Throughout this time, I worked still on music production and my DJ skills as well progressing far more every day. Eventually, we finally got out first shot and Djing a show as Low Freqs. It was a smash. All my individual shows seemed to turn out the same. It started to show and the collection of DJs we built brought that out even more. Everyone at these shows were having a blast. Just to stand around and look at it all was amazing. I knew we were doing it right. Then one night, I finally got a call to play for one of the biggest shows in LA called Space Yacht. It was an emergency cause they needed someone to open the show. I had nothing better to do and immediately jumped on the opportunity. There was barely anyone there that early but the right people were watching.
After that, I finally got officially booked to play with them and did so well that I was invited back numerous times. Then one day, they asked the question I had been waiting for. They asked if our collective would like to takeover the night with our other family from a group called Jackson Collective. This definitely resulted in a bunch of (expletives*) and mile wide smiles. This puts us on the map in the scene in a major way. The show was such a blast. We were later called back to do takeovers for their shows at other venues as well which further put us in the limelight. Throughout this happening, we finally started working on the record label side of things. With the same mindset we used to collect our DJ's we put it into collecting music and from the jump-started releasing songs from here producers in LA to the UK and everywhere else, eventually ending up with releases charting #1 on Beatport and other numbers for other releases in the top 10. For myself, I have gone on to play Big shows with the largest and best-known event group called Insominac playing on the MainStage alongside legends. This furthered our brand so much more, and we continue to build.
Great, so let's dig a little deeper into the story – has it been an easy path overall and if not, what were the challenges you've had to overcome?
Upon getting out of prison, I quickly realized that for a parolee life would be hard. I couldn't get a job anywhere and I always suspected many people would be scared to work with me. I didn't know much about music so I looked around online and found a school in Hollywood that was teaching music production. For me it was a weird experience having been surrounded by prison people for so long and then finally being back in the world around general society. Such a huge contrast. At that time, I was hit with another hardship once again bringing back my fear that life was going to go back to being hard. I was told that I may not be able to continue going to school. I was doing excellent getting A's in almost every class, so I wondered what it could be. I found out that my identity was being stolen in Las Vegas and it became an overpayment issue so that being on the same financial aid I had for my actual school I was in screwed me both ways.
My school tried to fight it with me as long as they could till it got to a point where they couldn't keep me on and at the end gave me an option to either get canceled- meaning I wouldn't owe them any money and it would be like I never went losing all credit…Or keep the credit and immediately owe them tens of thousands of dollars for the program. I opted for the former choice. I figured I learned enough to run with it and I was happy that I finally was setting in motion my bigger plan of doing something great. I tried to get help from different people after that but no one had the time. Everything else I learned came from YouTube. I put countless hours to finish learning what I needed to accelerate my production efforts.
Low Freqs LA – what should we know? What do you do best? What sets you apart from the competition?
With Low Freqs our main goal was to bring the underground sounds that aren't so mainstream into the limelight. We also aim to bring a diverse lineup having female and male DJ's based on their skill and not their gender. We also wanted to create a "human" environment where people can feel as if we are all family having fun. This is something we have been getting major feedback about and what has been a huge attraction for most everyone we have talked to or worked with. We are most proud of this and based on the feedback, this is what has set us apart from others.
What moment in your career do you look back most fondly on?
The proudest moment of my career has been when our label/collective was asked to take over an entire night at sound nightclub in Los Angeles at Spaceyacht. It was a moment that solidified us a label and factor in the music scene. That night was filled with all our friends and it was a time where I felt we all truly got to unite together in a huge way.
Contact Info:

Image Credit:
Images by @JuanSoloPhoto
Suggest a story: VoyageLA is built on recommendations from the community; it's how we uncover hidden gems, so if you or someone you know deserves recognition please let us know here.