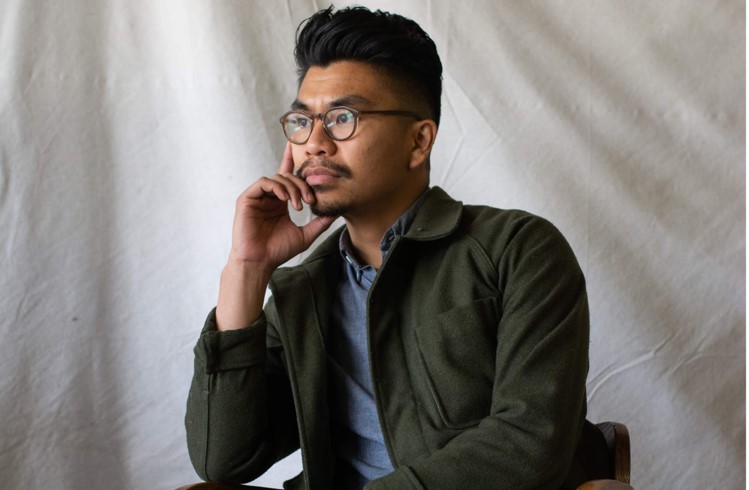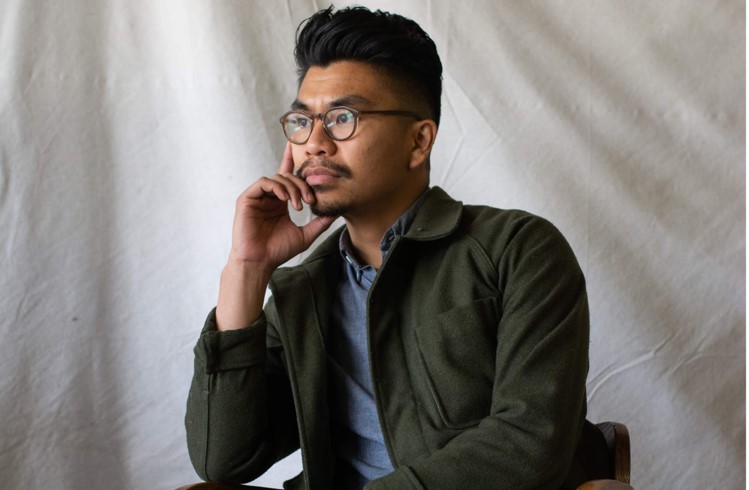 Today we'd like to introduce you to designer Walter Cabal founder of Cabal Crafted design studio.
Walter, please share your story with us. How did you get to where you are today?
First off Cabal Crafted would be nowhere near where it is today if it wasn't for the community people around Cabal Crafted who have slowed down to see the seeds we're planting. Some invaluable people have been Alicia, The Dixons, Tony, John, Justin, everyone from Arcade Roasters, Everyone from Wolfskill Bar, and all past and present friends and family of the Cabal Crafted clan. Really Cabal Crafted is a response to the way that modern people currently live and work at such a breakneck, and arguably non-human speed.
Back in 2014, I was working for the University of California in Riverside as part of the academic library staff, and I was only interacting with professors over email. I observed that the rules regarding book returns and late fees really made no room for understanding the human circumstances many students found themselves in and even took away some of their monetary resources with hard fast measures. I sat in a chair all day, and I was staring at pixels, and it would just start over again the next quarter. There was never anything I could point to that I could give to others.
Since my degree is in Philosophy, it was really difficult to see my own contribution to human flourishing. I didn't think that humans should have to join a kind of hamster-wheel life in order to live meaningfully and be well respected.
The design studio that everyone now knows as Cabal Crafted is pretty much rooted in a deep interest to contribute a tangible, alternative example to a hyper-speed, mechanical way of living and working. That can be summarized in our ethos of working and living With a Slow Spirt.
It used to just be me coming home after a 9-5 to a workshop that was also my room. Now we've grown into a multi-person endeavor. We've done some small festivals (we're doing Hidden Fest in Santa Ana on June 1st), we intend to grow the list of places carrying us, and we finally started becoming profitable which is exciting.
It seems a lot of other people feel empowered to move toward something that's conducive to living a life that's more catering to being a human. Perhaps part of that is being able to know our contribution. There are different ways to live a life more catering to human flourishing for oneself and for others, and I'm glad to have this extension of my life inspire other people to slow down and pay attention to how they live and work.
Great, so let's dig a little deeper into the story – has it been an easy path overall and if not, what were the challenges you've had to overcome?
A big challenge for me is figuring out how to scale Cabal Crafted as a business while staying true to the slow spirit that Cabal is built on. You can move physically fast while having a slow spirit. I used to be a track and field runner so I've experienced this phenomenon, but it takes a lot of discipline. Maybe it's possible, maybe it isn't, but we're interested in trying. I'd like for my wife to not have to work so many hours, and to support my mom and my family in the Philippines in some way, now whether Cabal Crafted can be the means to do that is still to be determined.
We also do a really weird dance with capitalism because I own my actual means of production, and money doesn't necessarily make the decisions. Our hands are the means of production, and they operate all the tools here. We buy all the raw materials, and I design products myself. But because Capitalism's goal is to gain the most while doing the least, there's a challenge in keeping Cabal Crafted's spirit true. We like the humanity associated with effort, skill, and discipline. We think disciplined skill and working smart are compatible.
There's a Black Mirror episode where this guy rebels against the society he lives in by railing at the system on television. In the end, the system loves his "authenticity" and they use him in order to help others who resist the system fall in line. This has been a cautionary tale for me and how Cabal Crafted runs. I'm not interested in being the next best thing – I am interested in encouraging people's imagination to resist creatively in their own ways.
Alright – so let's talk business. Tell us about Cabal Crafted – what should we know?
We're a SoCal based design studio creating a culture around objects that's more connected to human-ness. First people are introduced to Cabal Crafted for the products that we design especially for our bags like our Tote / 00 which alleviates the worry of having a tote strap keep falling off, has a smarter use of space, and is designed not to deform on you like other totes. Or our 206 Wallet which takes seriously the "minimal" footprint wallet, without sacrificing organization (your most used cards are separated from your least used cards without all the eye clutter of a handful of pockets).
We're also learning that people remember Cabal Crafted for our perspective on objects. That perspective is basically that objects have the opportunity to reflect humanity. For example, we've stuck to using natural materials like 100% cotton, leather, recyclable paper, (We recently did a pop up at Hidden Fest in Santa Ana) because these materials age and mature over time in the same way that you would as a person. Plastic doesn't age at all. I think this is why we throw cheap plastic things away, because we age out of them or because they're designed to be thrown away.
But what kind of larger culture does this contribute to? We practice throwing everything around us away because they're not very meaningful, and it's no surprise to me why we throw people and relationships away.
It becomes our habit to throw things away because we practice it, we practice it because our objects are designed that way. We unknowingly practice throwing so much away, daily.
Now, what if there was a perspective to practice valuing ordinary, and overlooked things? Maybe we might develop such a habit of valuing objects that it becomes second nature to value overlooked and ordinary people also. It's not a sure thing, of course, but it seems the opportunity is at least there in a place where it wasn't before.
Folks say that we're too materialistic, but I heard someone once say that we may not be materialistic enough — that is, we don't really care about the materials our objects are made of. I don't like that we 2019-ers tend to treat people like objects. Instead of going around pointing my fingers at people, I've chosen to thoughtfully contribute to contributing a change in one of the culture's habits and perspectives around objects – by making valuable and useful things.
If folks slow down enough, they may be able to see how valuable people are.
Is there a characteristic or quality that you feel is essential to success?
It's important to me that we don't just spout ideas or more stuff, but that our products and our lives affect peoples' imagination of how life can be lived. Contributing an example of a more reflective and creative way of living is success for me. It's success because it means that we're growing fruit with our lives that people can eat, and then re-plant for others. It means we may be growing something that will go on whether people remember the name Cabal or not. To me, that is about as worthwhile as it gets.
I'm gonna be dead at some point, and I want the life and the work that I've done to keep growing fruit for humanity in a way that doesn't require me to be there. A lasting garden tends to be one that becomes so much part of the landscape that it's almost self-sustaining. The insects pollinate the appropriate foliage. In season, the roots feed what's necessary in the nearby trees. Those trees give shade in the appropriate times of day and so on — it's a living ecology. I think human culture is the same way, and I want to contribute to the lasting quality of the culture of humanity.
Cabal is one pie slice out of seven billion and so I want to take the pie slice allotted to me seriously. I can't do everything to contribute to the world and culture's health, but I can do this one endeavor of creating useful everyday objects that pay attention to the human at many angles. I can share how objects can connect us to human-ness. I can share the fruits grown from a life lived with a slow spirit. That's just the kind of plant I am.
There's a beautiful poem by Mary Oliver Called "Roses" that keeps me going. It ends like this:
…"Wild roses," I said to them one morning.
"Do you have the answers? And if you do,
would you tell me?"
The roses laughed softly. "Forgive us,"
they said. "But as you can see, we are
just now entirely busy being roses."
Contact Info:
Website: cabalcrafted.com
Email: walter@cabalcrafted.com
Instagram: @cabalcrafted
Image Credit:
Justin Chan
Getting in touch: VoyageLA is built on recommendations from the community; it's how we uncover hidden gems, so if you know someone who deserves recognition please let us know here.