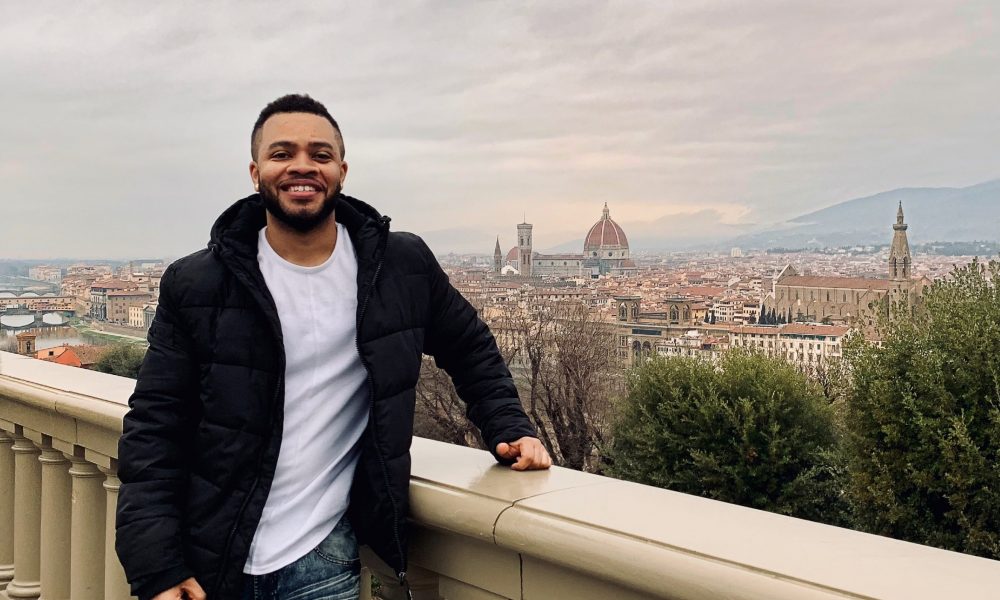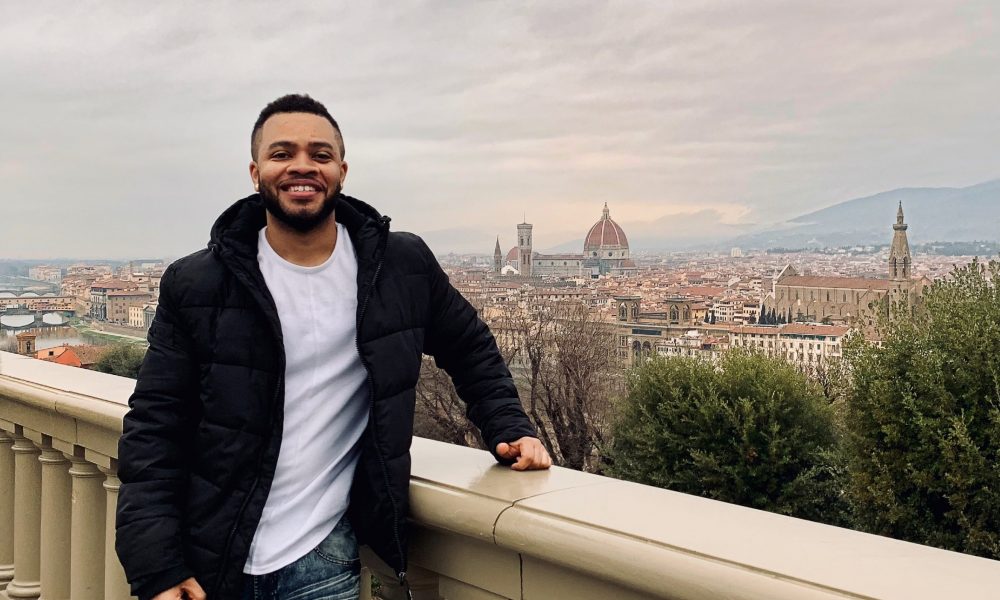 Today we'd like to introduce you to Ross Victory.
J. Ross Victory (Ross) is an American Marketing professional, travel and adventure enthusiast, and author of the new memoir, Views from the Cockpit: The Journey of a Son.
Ross is a millennial. He was born in the late 1980's in the land of low-riders, taco trucks, and celebrities—Los Angeles, California. Los Angeles–also a place known for its income disparity and increasing homeless population. As the son of public servants—a missionary father and a law enforcement mother, inspiration through exploration, community, and service come natural to him. Ross serves as an Associate Board Member for Covenant House in Hollywood and spends his free time, traveling, writing and advocating for Meals on Wheels and Shower of Hope among other local, social organizations.
He spent his early years collecting pens, notepads and interviewing himself in a tape recorder. With an acute awareness for his young age, he was eager to point out hypocrisies and character inconsistencies in children and adults through English assignments. He delighted in provoking a reaction — any reaction from his English teachers, with writing that seemed to wink and smile.
He quickly progressed into writing lyrics. Over the next several years, he began to write and submit his songs and stories to contests for professional feedback, ultimately to find his direction, style, and voice. Writing permitted Ross the space to express his pain, his joy, and deepest thoughts about the world and humanity. Editors and songwriting judges have described Ross' writing as 'never lacking soul'—palpably passionate with the ability to bite or soothe–but always descriptive and transparent.
He incorporated this feedback to write non-fiction and fiction projects with depth and precision—stories of captivating, complex characters expressed in all their dimensions usually on a path to self-discovery and harmony. Like great music, great characters balance simplicity and complexity. He went on to teach English abroad in South Korea, which married his love for international travel and language.
Ross received his B.S. in Business Administration & Marketing Management from Cal State L.A.
Overall, has it been relatively smooth? If not, what were some of the struggles along the way?
The biggest obstacle and challenge I have faced is probably not prioritizing my mental health as early-on as I should have and the subsequent loss of opportunities. Looking back, writing has always been my preferred method to cope with the world around me, and I didn't know it. Writing was my cashmere blanket on a wintry night—most moments in this life to me feel like wintry nights, and I, had, lost my blanket—writing—for an extended period of time.
I graduated from Cal State LA and moved to South Korea. I was coping with the breakdown of my parents' thirty-plus-year failed marriage, my new status as an unemployed college graduate trying to understand the job market and my eldest brother's stage IV cancer diagnosis. I thought it was smart to escape, but as all of these deeply emotional experiences accumulated, they ended up being the catalyst for anxiety and bouts of depression.
I stopped songwriting, I stopped journaling and I prioritized outward (physical) needs. I took the long way—the long way to self-awareness.
After returning from South Korea, even more panic ensued. My brother did, in fact, die of brain cancer and my family continued to splinter as people coped in silence. I got back into journal writing and songwriting for a bit, then stopped again—and quickly became preoccupied with rat-race jobs and routine. After my dad's health started to spiral and I discovered that he was being neglect, mistreated and abused by his third wife, I made an active decision to make my mental and spiritual my top and sole priority. I sought strength and peace to protect myself from falling into the dark thoughts that plagued me abroad.
As a creative person, I truly feel like I was already inclined to be anxious and susceptible to my environment, but the thought of losing my father, especially under the conditions he was facing, really illuminated the importance of mental and spiritual wellness and my unique voice and experience. Coping with his health also taught me an invaluable lesson in surrender. Most things are out of our circle of influence, so surrender only makes sense.
I threw myself into therapy. I told myself that I'm going to tell my therapist everything even if it makes them cringe. I was relentless. Massages, float tanks and every mental health measure imaginable! I started to notice that when I fed my soul, when I took care of myself, the pain did not go away, but it was less detracting and easier to manage alone and it was worth the time and money.
My book, Views from the Cockpit is just about that!!
Please tell us about Views from the Cockpit: The Journey of a Son.
I have been working on this project for the past two years. After doubt, rewriting, editing, etc. it is finally everywhere online: Amazon, Apple and Barnes & Noble and on shelves in Los Angeles: Vromans, Skylight Books, Booksoup, Malik Books with more stores to come.
Book description –
This is a memoir born from pain. Intimate journal entries morph into a phenomenal dialogue of tender father-son memories, loss, strength, and turbulence in a young boy's life on his journey into manhood. When the author discovers that his father is terminally ill and a victim of severe elder abuse, he embarks on a journey of self-discovery that soars and nosedives. What he finds changes his life.
As a writer, the book was a cathartic, healing process for me because of my lived experiences, but there is a message of perspective, empowerment, and self-discovery that we need right now, specifically sons and fathers–men period—since this group tends to mismanage and underestimate the power of their emotional lives.
Views from the Cockpit is (1) a personal memory I shared with my father watching airplanes land and take off from LAX (2) a metaphor for perspective/observing your life from the highest point.
I draw parallels of actual plane flight and use those parallels as symbols to the relationship I had with my dad which covers revealing and discussing important issues that usually wedge between fathers and sons. My message is: perspective and self-discovery. We all look outside of ourselves for so many answers, we are attached to narratives that society (and corporations) have created or in some instances designed, however, these people, ideas and things are not (and will never be) invested us. Therefore, it only makes sense to "level up" to face the inevitable storms that cross your path.
As a native Angeleno, it pains me to see the homeless situation spiraling out of the control right now. Homelessness is increasing, rents are going up and people who do not have access to platforms are being left behind or being pushed out of the "new dream" for Los Angeles. So, I envision myself being a voice for the local community, particularly this community, and volunteering when time permits.
By late Fall, I will record an audiobook of Views from the Cockpit. I am also considering translating the English paperback into Spanish perhaps in e-book form. I am working on a short story/novella called My Heart is a Wasteland which explores the foster care system, youth homelessness, and self-discovery by following a fictional character named Nobel Akuna. At this point in my life, I'm energized to push and eager "to do."
Any shoutouts? Who else deserves credit in this story – who has played a meaningful role?
Writing can be a solo act. Most of the times it's me, a pen and paper or my computer alone with my thoughts. Despite that, I am incredibly thankful to my editorial team and graphic designers, David Izaguirre and William Sikora for sharing a visual commit to excellence.
I am thankful to all the readers who have invested their time and money into the project and all the people who support from afar with kind words and encourage. I don't take any of that lightly.
I am thankful for my mom who made me believe my story was worth sharing. I am thankful to my inner being, the little child buried deep inside that refused to be silenced and pushed me to complete this project! I think he's emerging little by little each day. So, I'm excited to listen and see what happens.
Lastly, I am thankful to my dad who is resting far away from this place. He gave me a blueprint of how he as a black man chose to navigate the world and provided me rich examples of what's possible and how to go about it. Thanks dad for that! This is for you. Live on!
Pricing:
$14.99 for paperback
$10.99 for e-book
Contact Info:

Image Credit:
William Sikora III, David Izaguirre
Getting in touch: VoyageLA is built on recommendations from the community; it's how we uncover hidden gems, so if you know someone who deserves recognition please let us know here.