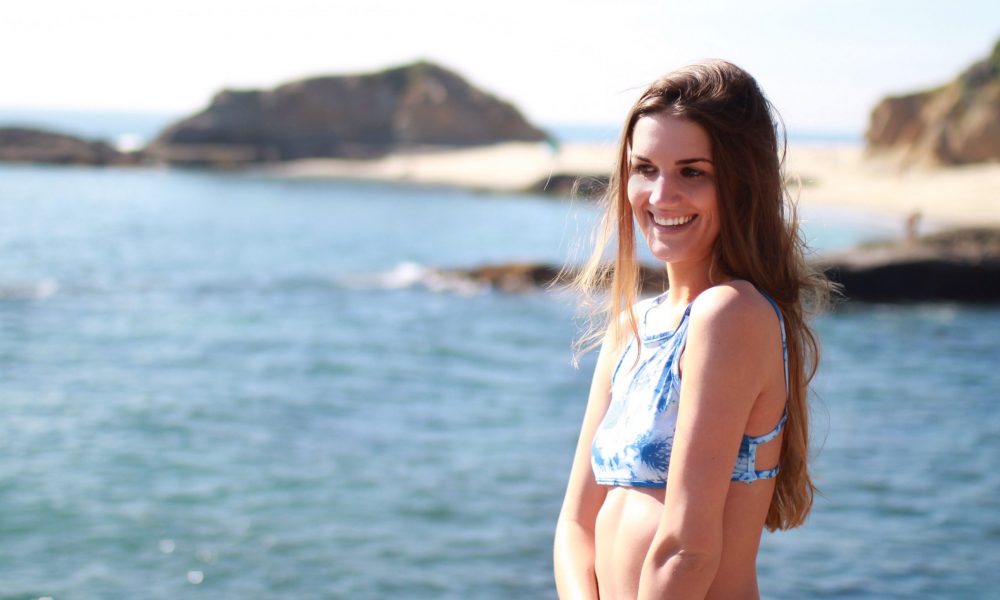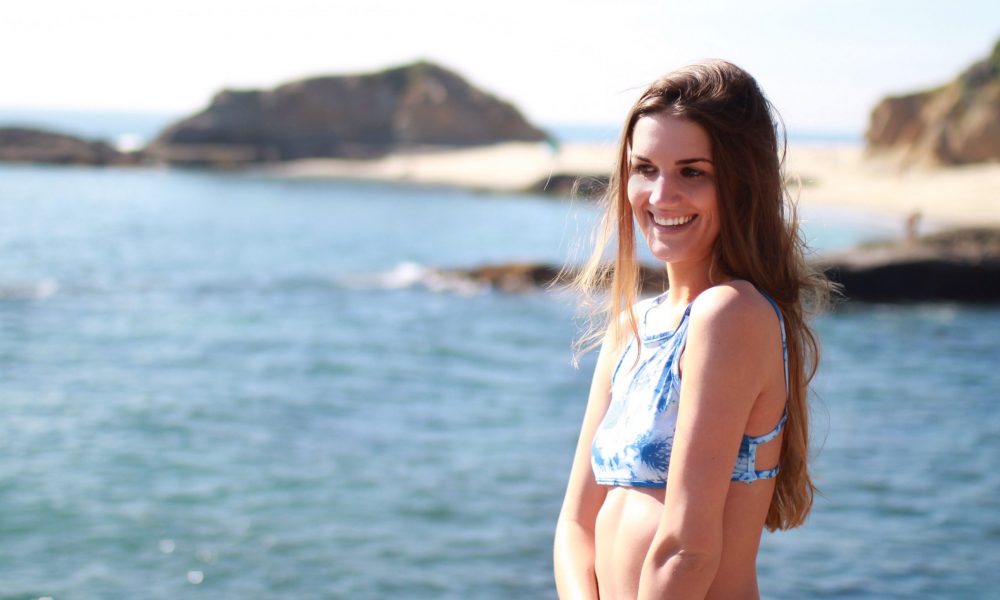 Today we'd like to introduce you to Victoria Nelson.
So, before we jump into specific questions about the business, why don't you give us some details about you and your story.
I grew up in the Bay Area and then headed down to San Diego for college. I spent four years frolicking around the beach and getting my degree in business and marketing! I worked on a few different marketing projects during my time at USD and that really sparked my creative interest in the marketing world, specifically social media.
After graduating, I moved to LA to pursue my career in digital marketing for a pretty well-known fashion/retail brand. On the side, I was really interested in how social media could be used for marketing and started to develop my personal brand as an experiment on how to use socials as an asset for brands I was working with. I now actually work managing social media talent at a women's lifestyle company so it's a super fun way to combine my personal intel with the girls I manage and vice versa!
Now for the modeling – some girls buy shoes, I buy bikinis. Living on the beach for 4 years and just having a general love for being outdoors contributed pretty heavily to my obsession. Shortly after I moved to LA, I kind of fell ass-backward into modeling. I was in Hawaii with my family and was feelin' myself after a few Mai Tais and posted one of the only mirror photos (LINK: https://www.instagram.com/p/BFuXELWFRfq/?taken-by=victorianelsonn). I've ever shared on my feed (no shame!). I threw my phone in my beach bag and went back to the pool. When I finally looked at my phone again, I noticed that the post was doing exceptionally well.
Not only was it performing well, I had a few swim brands reach out asking if they could send me a suit. No big brands or anything but still, it was so strange to have people interested in working with me when I had probably under 1,000 followers of just people I knew personally. I had a few photographers reach out to work with me when I got back to the mainland and it kind of just took off from there. It was my new creative outlet coupling modeling and social media. I go through waves of wanting to do a lot and then backing off but I think that's what keeps it fun for me is that it isn't my full-time gig.
Now, I'm kind of in this transitional phase from doing mostly swimwear to integrating a bit more fashion and lifestyle and even some beauty content. I want to have less of a niche page and explore sharing my other interests, too! It's been really cool to watch my page evolve as time has gone on!
Overall, has it been relatively smooth? If not, what were some of the struggles along the way?
I mean honestly, if there aren't obstacles, is it worth it? Working full time sometimes makes pursuing my creative passions a bit trickier. Scheduling is usually the bane of my existence but it also just forces me to be hyper-organized, which I like. It took some getting used to but deciding to commit to shooting on weekends or before/after work was just the way it was going to be and that's okay! At this point, it only means I probably do it less than I would if I didn't work full time but it also makes each time I shoot just that much more exciting.
Aside from being super busy juggling different priorities, I've also found that this industry can breed competition and I've met quite a few people who just don't seem happy in it. They take pride in bringing others down and that's been something I've really had to work to not let get to me and just be cautious with my trust and be really selective with who I work with and who I surround myself with. Don't get me wrong, not everybody is out to get you – I've met a ton of people who want to be supportive and see me succeed which is what I try to focus on! I also make a point when I meet girls in the space to be sure I don't come across as one of those people because I think we're all pretty cautious about who we let in and make sure we're surrounded by a solid support system.
The other struggle I think everybody on social is running into right now is the glory of the algorithm. Myself and all of the girls I manage all have the same complaints – nobody is seeing our content, nobody is engaging, etc. I try really really hard to push this out of my head and just create because I want to create and enjoy it – numbers are an afterthought. Easier said than done when you watch those little IG hearts roll in but it's just a better mindset to have in the long run!
We'd love to hear more about your business.
As I mentioned, I started in swim. I did one or two more fashion-focused shoots last year and they both included swim on top of that. I'm really trying to branch out and do some things out of my comfort zone. I know – it sounds weird that clothes can be out of my comfort zone… haha.
I think what I'm most proud of in how far I've come is that I've done it on my own. I've done my own outreach, research, etc. and have never relied on anybody to hand it to me.
I have a killer work ethic and take negative feedback as fuel to do better and prove them wrong. I've ended up being able to work with some really cool people and really amazing brands because I put myself out there and am comfortable with being told no! From the beginning, I've tried to not be the cliche girl who posts a bikini pic with a Marilyn Monroe quote. No hate on that but it's just not my style.
I can consistently be seen posting puns or random Lil Dicky lyrics for my captions because I just really don't take myself that seriously – this is fun and it should be shown that way! My vibe is sassy and sarcastic which I think is a bit different from some of the other girls out there. There's room for all of us on the internet!
Any shoutouts? Who else deserves credit in this story – who has played a meaningful role?
Oh, man – so many people deserve credit here. I've worked with so many incredible photographers, brands, other models – you name it, everybody contributed and shaped me to where I'm at today and they'll continue to do so!
My boyfriend, Taylor, has been a huge supporter and has been such a champ picking up the camera when I need a few quick pics or just to ramble on about some ideas I've had about new projects. He's always down to listen which is usually what I need to get all of my thoughts out there. I know it can be a weird place to be with your girlfriend taking bikini pics but he's been an absolute gem and my number 1 fan!
My family has been on this wild journey with me from the beginning. My dad has always inspired me with his incredible work ethic – the guy really knows how to grind so I'm grateful he's taught me that but also the balance between work and play. My mom is my undercover hypewoman – she won't be "that mom" on social media commenting on all of her kid's stuff – instead, she'll call me or text me about how proud she is which is the best confidence boost a daughter can ask for. She's also stepped up and played photographer a few times! My brothers get their laughs out of this side hustle but they've both been really supportive. My little brother, Chad, has a pretty weak social media game (self-proclaimed & intentionally, which is amazing!) so it's always fun to drag him into a photo and push him out of his comfort zone – all in good fun! My older brother, Britt might actually have my post notifications on because somehow he's always one of the first people to support something I post which is great to feel the whole family standing behind you on something that's such a fun, creative outlet! The Nelson squad is pretty rad, in my opinion and I'm super lucky to have such a strong support system.
My friend Haley is honestly my number 1 hypewoman and plus 1 extraordinaire. She's always game to come with me to random events, take pictures and I can always count on her for a YASSSS QUEEN comment on my pics!
I wish I could name everybody who has played a role but honestly, I would never stop talking and you'd probably get sick of me haha. My family, friends and even coworkers have been super supportive as I build more and more of my personal brand which has given me the confidence to keep going!
I'm super thankful to all of the brands and photographers I've worked with who are "way out of my league" but gave me a shot – you the real MVPs!
Contact Info:
Image Credit:
@wcbeachphotography, @rkvisuals_, @nickcafritz, @tmsproductions, @scardphotography, @pfphotos
Getting in touch: VoyageLA is built on recommendations from the community; it's how we uncover hidden gems, so if you know someone who deserves recognition please let us know here.