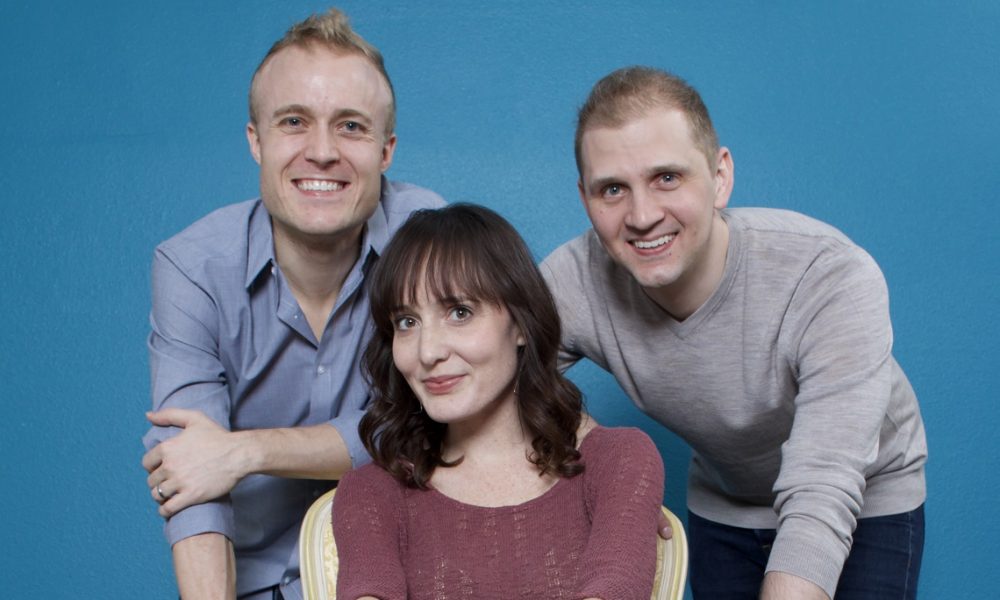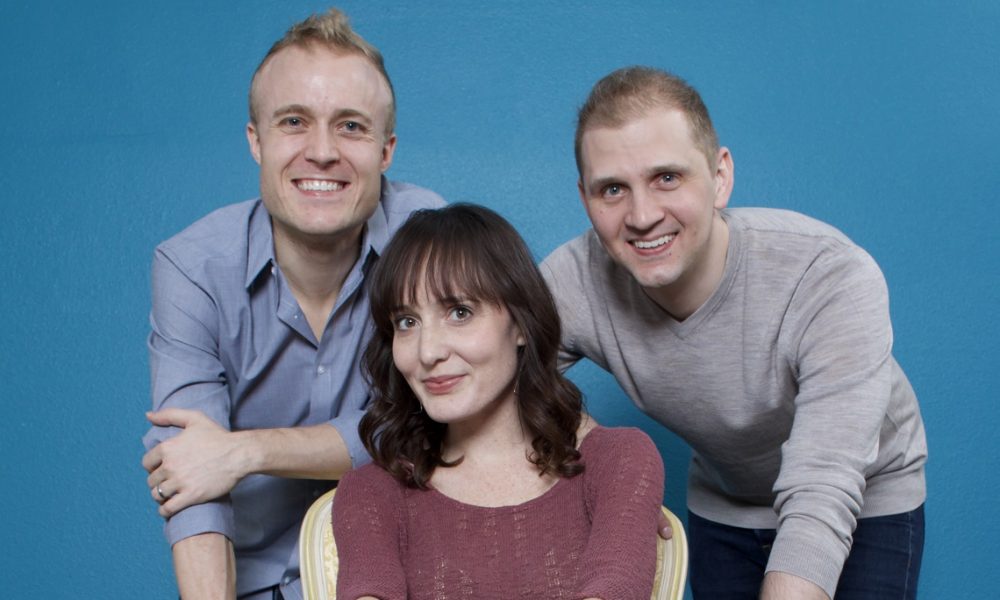 Today we'd like to introduce you to Victoria Hansen, Josh Cobb, and Grant C. Hansen.
Victoria, Josh, and Grant, let's start with your story. We'd love to hear how you got started and how the journey has been so far.
Our production company, Screen14 Pictures, was born like all production companies, on a road trip after the Mammoth half-marathon. The three of us met in undergrad and became good friends once we all moved to Los Angeles. We formed a writing accountability group and had been meeting for over a year to share sketches, screenplays, and spec scripts and to discuss the industry as a whole. But it was on our way home from Mammoth that we finally decided to create together. Inspired by our shared love of story and intrigued by new media and cross-platform storytelling, we decided to make something ourselves.
That one conversation transformed us from a group of friends with shared interests into a creative production team, Screen14 Pictures. We spent the next month choosing our first project. We decided to adopt an adventure novel into a modern, first-person vlog-style series. It had been done before but we put our own spin on the convention, making it a mystery and including an interactive puzzle that the audience had to solve with the characters. It was supposed to be ten episodes. It became 41.
We launched "Jack Marshall Can't Do This" on October 2, 2017, and released three episodes a week until December 25, anchored around special Halloween, Thanksgiving and Christmas holiday episodes. The real-time, house-arrest story unfolded in small-town Indiana via the video blogs but also around the clock as the audience interacted directly with the characters on social media. We fell in love with every part of the process: from writing to pre-production, from casting to filming and editing to distribution. So we did it again. But a little bigger this time.
Having established an audience who loved the characters from "Jack Marshall" and displayed a clear penchant for mystery and romance, we chose to adapt Wilkie Collins' foundational detective novel, The Moonstone, into a second season. Choosing a 500-page book that spans hundreds of years and covers large swathes of Europe to serve as a sequel set in rural Indiana may seem like a tall order but once we realized both stories had a droll butler, a wealthy matriarch, and intrepid globetrotter, and many other character archetypes that overlapped, the rest was just window dressing! And by window dressing, we mean substantial story-streamlining and modernization. Instead of 11 characters vlogging, we chose to highlight 3. And instead of a house arrest story for our second season, we told a mystery/romance/whodunnit that revolved around an infamous Indian diamond and the relationships that fracture once it goes missing after a New Year's Eve gala.
Our incredible cast reunited within a year of completing our first project to film another 62+ episode series with a new riddle, several live streams, and a robust transmedia experience. Writing began in March of 2018, we shot 350 pages from August to November, and the final episode released May 6, 2019. In other words, we blinked and 15 months passed. We've swiftly developed our skills as writers, editors, directors, and actors by modernizing these turn of the century novels and are excited to continue building on what we've learned as we charge ahead. We're currently developing several projects and determining the stories we want to tell next and the emerging technologies we can use to tell them. And we can't wait to get started.
Has it been a smooth road?
Ask Grant about the footage-back-up hard drive he bricked by tripping over it (Don't worry, we had another copy). But seriously, we began our journey as creators fully acknowledging that there were things we didn't know. None of us were camera operators or sound mixers. We had dabbled in editing and social media. We knew the production process because we had worked on productions, but not necessarily the technical side. We were actors and writers. Could we really make something ourselves? So, we treated our journey as a learning process and that means tackling challenges and looking to people who know more than we do. We feel so lucky to have had our talented friend Blake Collins at Skywalker Sound do post-production mixing for us and help us learn that process on our first series. And another friend, Austin Creek, just so happens to be a genius composer who wrote our theme music. It's amazing what you can achieve in a place so rich with talent like Los Angeles. And true to our original aim, we take what we learn each day and apply it to the next. Our first series was completely vlog-style. Our second series had camera movement and character live streams. Creating and producing our own content has helped each of us grow as writers, directors and actors. We will keep learning as individuals but we will also keep growing the team of people with whom we work. We can only make each other better.
We'd love to hear more about your business.
Our primary focus thus far has been on online storytelling that engages with the audience. While some series have created a social media presence for their characters, we have invested in that interaction in two unique ways: 1. As a means to actively involve the audience in solving a puzzle/riddle and 2. Intimate, direct communication with the characters.
In both of our series, we have included a puzzle or a riddle that our protagonist must solve. Because we work with mysteries, we want our audience to feel like they are detectives as well, not just observers. The audience or "the Collective Detective," as we call them, helped Jack Marshall from our first series find a password that led to a breakthrough in the adventure. Without that password, his adventure would have ended with him having to give up on his goals. In The Moonstone, our lead character Donni Lawrence was presented with a puzzle. Donni, played by our very own Victoria Hansen, interacted online with the audience as they helped her solve it and then did an hourlong live stream in character to finish the puzzle together with the audience. Once solved, both the characters and the audience were brought to a hidden video that revealed who stole the Moonstone.
Our transmedia storytelling also sets us apart because we treat the audience as a means for character development. The audience becomes friends with the characters and often give advice and counsel. A lot of series that choose to have character accounts limit the character interaction to just other characters. Their tweets become a script that fans can read and "like." We chose to make our characters more real by having them live-tweet TV shows or even direct message audience members with whom they have built an online friendship. Several videos were accessible early to fans who answered questions characters posed on Twitter. We also worked with the incredible illustrator Nick Diak to create comics for a character to share as if they were her own.
We believe that story connects all of us as humans and we love creating a story that brings people together. And we're interested in the myriad platforms for telling interactive stories across the full range of new and social media.
Contact Info:

Image Credit:
Andrew Inoyue, Raychel McKelvy, Josh McCully, Dani Snell, Matthew Giblin
Getting in touch: VoyageLA is built on recommendations from the community; it's how we uncover hidden gems, so if you know someone who deserves recognition please let us know here.