Today we'd like to introduce you to Victor Gabriel.
Every artist has a unique story. Can you briefly walk us through yours?
Life was pretty transient growing up, I was born in LA, and moved around the Los Angeles area from Pacoima, Panaroma City, South LA, Pasadena. Then to San Diego. I eventually ended up in Compton where I still live now.
My biological mother is an immigrant and my Father left me so long ago that I don't even remember what he look like. My story has been a mix of extreme violence, poverty, displacement, and abandonment.
My story has been finding pizza in a trashcan and taking it out and eating because I was so hungry. It has been rats and roaches, being the only black kid in white schools. It has been guns in my face both from Police and gangs. My story has been Superman 1 and 2 with Christopher Reeves, Star Wars, Nas, Jay-Z, 2pac, DJ Quik, NWA, The Roots, Yolanda Adams, Fred Hammond and Donny Hathaway. 10 to 12 people living in an apartment. Carnation milk powder, which you add in water to turn into nonfat milk. Cooking rice and putting milk and sugar in it.
Stealing clothes and food from grocery stores. Ignoring my little brother because he keeps asking me when is Daddy coming back and I'm tired of telling him he ain't coming. Sleeping in a car with my Mom, hating how dark-skinned I was, reading 'Watership Down', 'The Hobbit', 'Black Boy', 'Native Son' and Spider Man comic books to get lost in my imagination.
Holes in my shoes, nappy hair, raggedy clothes. Euphoria over finally getting enough money to buy a Big Mac. A random white girl calling me 'nigger' in the grocery store. Being banged on by another black man, feeling a helpless rage about it and wishing I could retaliate. Considering dealing drugs because I had no food, but remembered that I get emotional when Mufasa dies in the Lion King and realized that I'm probably not built for that occupation.
My story is a bundle of unresolved traumatic injuries I'm still getting over.
But it is also the multiple people who brought me in their home and lives and took care of me when I had nothing and was on the streets. My adopted family The Newmans, Mama Debbie, Miss Smettick, Anne Swanson, Sister Brenda Darby….and all my friends who love me.
I'm grateful.
Please tell us about your art.
I am a writer/director currently finishing up my MFA year at AFI (American Film Institute). I'm also a therapist so this will be my second Master's degree. As you can see, I clearly know what I'm doing in my life haha.
I also want to be clear that I am a Marriage and Family Therapist (MFT). Not a physical therapist, not a sports therapist. Like a sit down in front of you while you lay on the couch and cry all day therapist. I have to say this because as a large black male, everyone is always taken aback when I say "therapist" and assume everything except a mental health clinician. Just sayin.
When I graduated with my MA in Clinical Psychology, I didn't invite anyone to my graduation. Not one person. I posted pictures on Facebook and got killed by all my homies. At the time, I didn't know why, but it was partially because I had stopped creating. Now I realize that to be fully self-actualized, I need to walk with others as they heal as well as creating stories.
I think the art I want to create at this moment is about broken people, about those in despair, particularly the black community. I am, on a personal and artistic level, always asking myself how does one move from despair to hope? Can one overcome suffering?
To be real I'm not sure I'm up to the task. I specialize in trauma and have worked with CSEC (Commercially Sexually Exploited Children), sex trafficking, and survivors of sexual assault. I remember a little girl telling me that she was having flashbacks about the older man who had assaulted her. She cried and asked me what should she do? And that she can't stop thinking about what happened. I think about it to this day, because the truth is I don't know. Who am I? All I know was that I was witness to her suffering and I just stayed there with her while she cried. I remember a black boy I had to sit with because his Mother had been shot by her boyfriend. I remember sitting with an adult man grieving over the loss of his best friend who had been killed. It is difficult to sit with someone's trauma and not think that I am out of my depth. Which I was. All I could do was sit and let them know "I see you".
I look at film making in the same way. What kind of audacity do I have to think that I can put people's lives on screen? And then expect people to watch it!  On a deep level it's flagrant hubris. But on another level maybe it's a way for someone to be seen.
What do you think is the biggest challenge facing artists today?
Inflated ego as well masochism. Or maybe that's just me haha. It's crazy how quickly I veer from megalomania to self-flagellation. Both are narcissistic in nature, I think, so I attempt to stay grounded in gratitude. Which for me means being open to feedback and critique. Standing back and letting people eviscerate my work and learn from it.
As well as letting mothafuckas know I'm dope as shit.
And for me as a black man, walking the campus of AFI, or going to meetings, or my internships I am reminded that it's only by the grace of God that I'm here. Many a black boy has been shot, killed, incarcerated. Like that could be me. And I ask myself frequently why wasn't it me? Why do I get to create? I don't know. And at the same time it's hoping that I do get the chance to make things that other people will want to see. So I guess it's walking this thin line of "I'm extremely gifted" and "I ain't shit". If that makes any sense.
James Cone, a black liberation theologist, once said "My message to blacks was: "It is time to stop hating who you are. God created you black—love yourself, love your hands and face, big nose and lips, for that is the only way you can love God. Blackness is God's gift to humanity."
That's some powerful shit. To believe that I'm highly favored. It's as pretentious and self aggrandizing as it sounds haha. To know that I'm purposed and that God has placed me here to help soothe the wounds of the oppressed. To know that my skin make me royal. To not just create frivolously. And maybe in my sincerity and passion I'll look stupid and fall flat on my face, in fact its likely.
But God fucks with me heavy, and I'm highly favored so probably not.
How or where can people see your work? How can people support your work?
Well they can follow me on Instagram @wherekingsreign, I usually post things there.
I also run a 'Black Men and Trauma' Group every 1st Saturday in South Central, on 1704 W. Manchester Ave.
As for film things, if you follow me, you'll be updated with what is happening. I just shot a super short film with my brother and Cinematographer Robert Hunter, we got a showcase for that coming soon.
Contact Info:
Email: victor.k.gabriel@gmail.com
Instagram: @wherekingsreign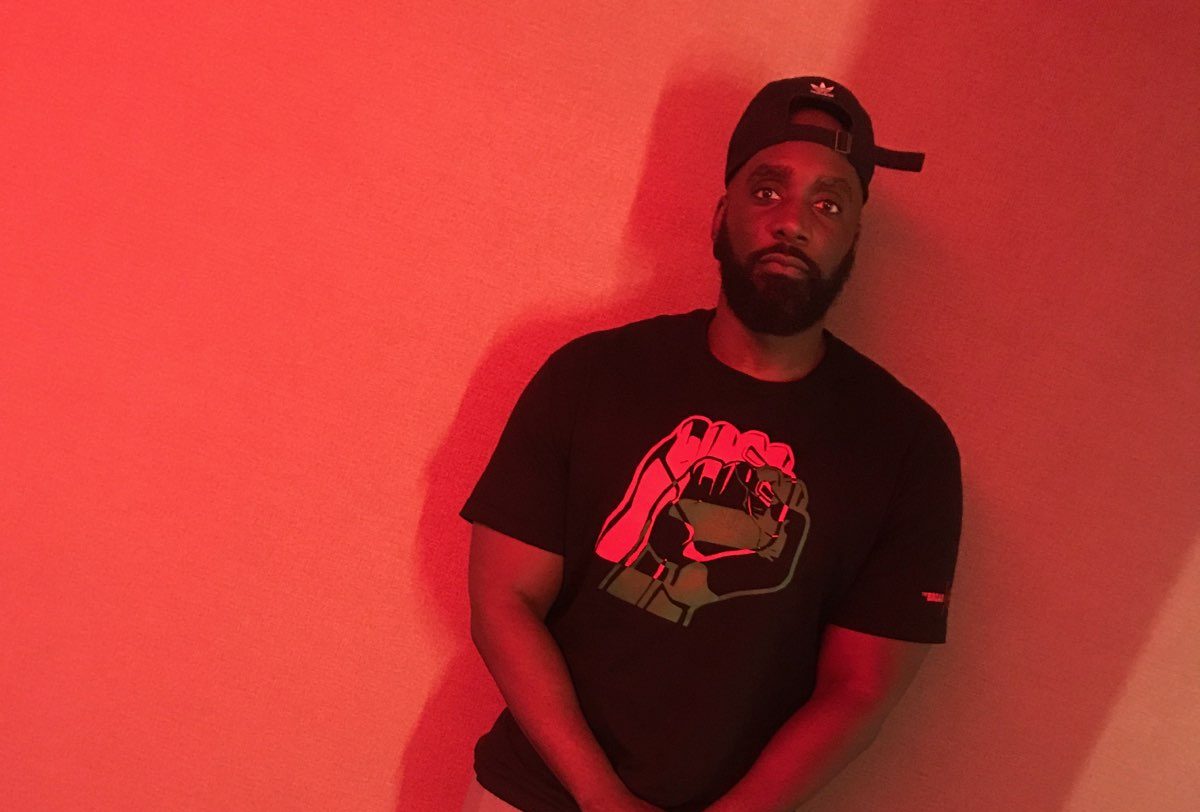 Suggest a story: VoyageLA is built on recommendations from the community; it's how we uncover hidden gems, so if you or someone you know deserves recognition please let us know here.