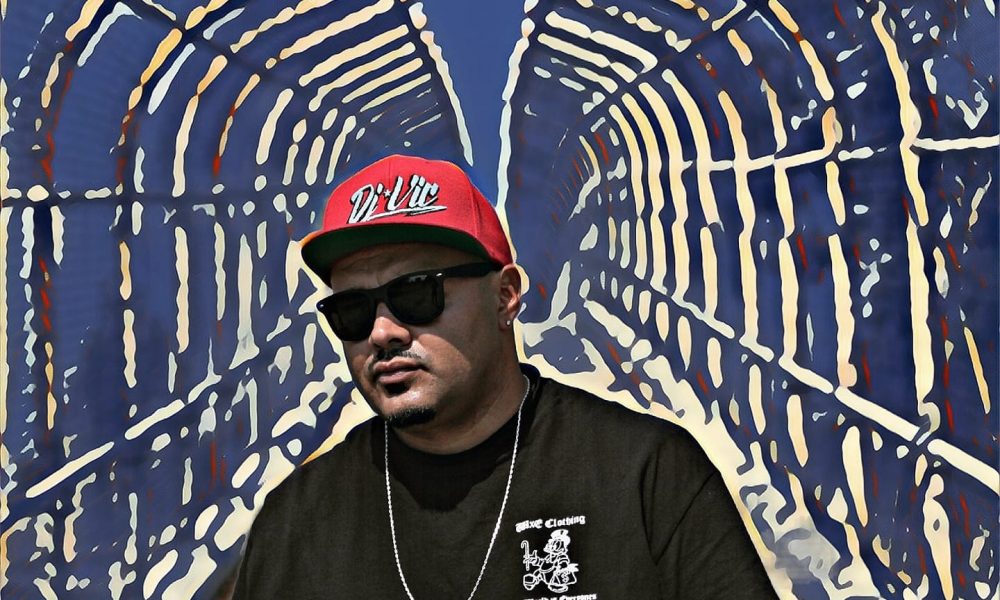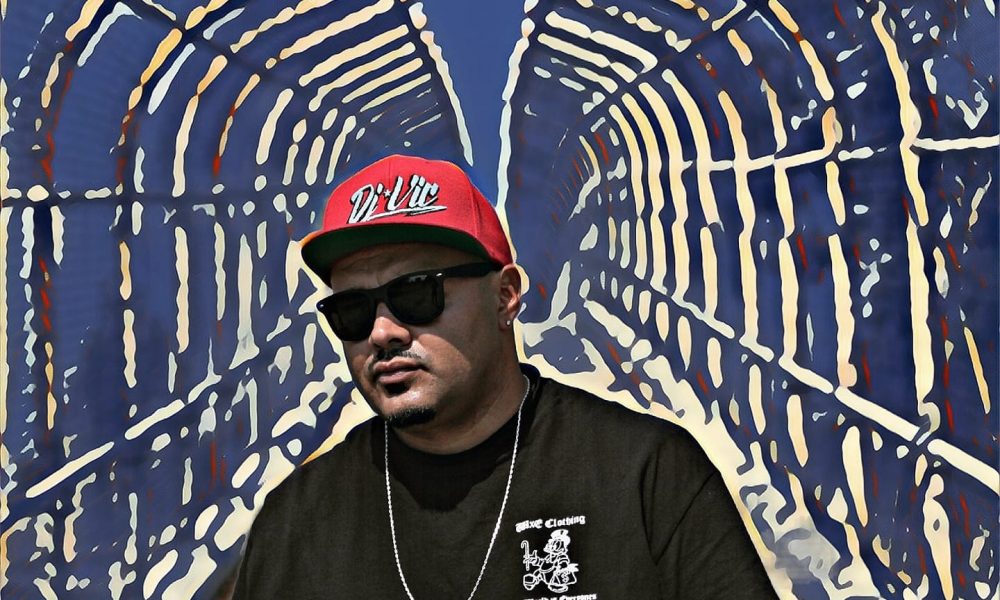 Today we'd like to introduce you to Victor Calderon.
Victor, can you briefly walk us through your story – how you started and how you got to where you are today.
I was born in El Salvador, but at age four my family immigrated to the United States for a better future. Raised in South Central LA most of my childhood, but finally settled down in The Valley at age 12. Music was always in my blood, but I never found out exactly until about my 2nd year in College. I was going to school looking forward to becoming an Animator, until I met my very good friend 'til this day, Gilbert. We met working at In-N-Out Burger in Sherman Oaks. We started hanging out and found that we had similar tastes in things. At the time Gilbert had just bought an AKAI MPC2000XL. We both started messing around and getting the hang of it to the point that we started producing (making) beats. I felt I had really found the answer as to what am I gonna do with my life. We continued working together for a couple of years, but unfortunately "life happens" and little by little the music production started fading away.
As the years went by, I always maintained a Music Producer's ear, always paying attention to the sounds or the way a song was structured, to the point that I would know who produced it. Hip-Hop has always been my top genre, but having a producer mentality and the love for music, I found a taste for other genre's as well. I felt that regardless of the genre a hit record is a hit record. Growing up my favorite producers were Timbaland, The Neptunes, Dr. Dre, Organized Noize, & of course DJ Premier. Many other to name, but those till this day made an impact in my life. I was that young kid who always had a car system in his car, which made me wanna have the latest and hottest music bumping out my car. I would download music daily, always had the new songs that no one would have, so everyone knew when it came down to music, I was the go-to guy.
Sometime in my late 20's, I met my good friend Napo. He introduced me to my first DJ program called "Virtual DJ". I remember going to a party and seeing him playing music off his laptop, and thinking to myself, like "what the hell is this!? I need this in my life". He slid me a copy of the program and that was it. I started learning the program and got the hang of it quick. My cousin Saul bought me my first speakers and DJ equipment, then my friends would want me to play music at all the parties. I liked it a lot and quickly fulfilled my need for those music production days. I didn't consider myself a DJ or even have the idea to become one, I just liked the feeling of entertaining people with the right song or music.
Then in the fall of 2014, the name "DJ VIC" was created. I was in my early 30's, my good friend Geg, was a bartender at a local dive bar called The Bunker in Reseda. He asked me if I ever considered taking it to the next level and DJ-ing every Saturday at the bar. At first, I thought he was crazy because I was over here playing music and mixing songs without any turntables or DJ controller, through my laptop on Virtual DJ. I had no experience whatsoever or any idea of how everything went down in a public place. I accepted his offer, did a try out the night and the owner liked it. Months went by as I played every Saturday at the bar, eventually taking the leap from Virtual DJ to Serato with a DJ Controller now. I was there every Saturday for about a year until another competition came and took over my Saturdays.
At the time I was hurt, felt the owner wasn't loyal, but eventually understood that's all part of the business side. I then focused on what I needed to do, to not let that ever happen again. I started moving around, looking for all the local venues to DJ at and start building a name for myself. I started booking nights and even putting together my own shows or events which included live performances, vendors, fundraisers, etc., you name it, I was on it.
I started working with promoters, DJ-ing at Clubs, putting in all the extra work that DJ's are expected to do nowadays. I had many good and bad experiences, but everything whether good or bad was a stepping stone to where I'm now. It's been a good five years now since I started DJ-ing, definitely never thought I'd be doing this so late in my life, but you can never be too young or too old for anything you have a passion for. I am now blessed and keep being blessed, getting booked every weekend, whether its a private event, radio show or a local venue. The perks and the experiences that come with the DJ-ing are the cherries on top of this job.
As far as my day job, I have been working with LAUSD in the Special Education department for 20yrs now. I donate my time at special events from time to time, even help Northeast Valley Health Corporation organize their annual Toy Drive and put smiles to those in Children in need. My greatest joys of DJ-ing have to be: (1) When I DJ for the Children and see that look on their faces full of joy and laughter as they dance away, and (2) when a client, customer or just anyone in general that I may not know, tell me how much they enjoyed themselves and how good I am because I'm not at the level I wanna be at as a DJ. I honestly consider myself more of an entertainer, but for now, I appreciate all the support I've gotten from everyone through this journey and look forward to what the next few years of DJ-ing has in store for me.
Has it been a smooth road?
It has not been a smooth road, but then again nothing in life is that easy, you have to put work into it. I've dealt with shady promoters that wanna low ball pay you, even when you put in that extra work. Clients who promise to pay and never do, that's why you have to come up with a contract or deposit agreement. DJ-ing for free or a low price, just to get your name out there or gain that experience, since the competition for DJ's is very tough out there. Long nights or days in a row of DJ-ing will take a toll on you, the night scene is not made for everyone. Venues asking for you to do everything and expect things to be great when they don't put the work into it themselves. At times dealing with intoxicated people or even fights that break out, is not the business. The struggles will either make you or break you. In the end, you need them and need to appreciate them, because the struggles are what helps us to be successful.
Tell us more about the business.
DJ VIC is a self employed mobile, open format DJ, specializing in crowd entertainment. Offering great prices and services such as private events, local venues, fundraisers, ceremonial or celebratory parties with a wide variety of music ready to play to any crowd. I also specialize in Event Organizing, very experienced on hosting and running shows or events with Live Performances, with connections to vendors, venues and artists.
My commitment is to give the customers or clients overall, the best experience and for them to have that moment to remember for the rest of their lives. I'm not the best DJ out there, but I guarantee you that I'll have you dancing. The right song will bring back a lot of memories or emotions and I'm that person for you.
How do you think the industry will change over the next decade?
In the next couple years, I wanna see myself being able to play on any type of DJ equipment, getting back into Music Production and applying my DJ skills with it, to maybe becoming a Music Producer like I've always wanted, as well as one day playing on a major radio station. What I would like to see is me finding that right connection with a big corporation and becoming their main DJ. Not one for the spotlight, I love to DJ/Entertain but would love to be taken care of financially for my work.
Contact Info:
Image Credit:
@motherroadstudios
@shxck.xnc
Suggest a story:VoyageLA is built on recommendations from the community; it's how we uncover hidden gems, so if you or someone you know deserves recognition please let us know here.