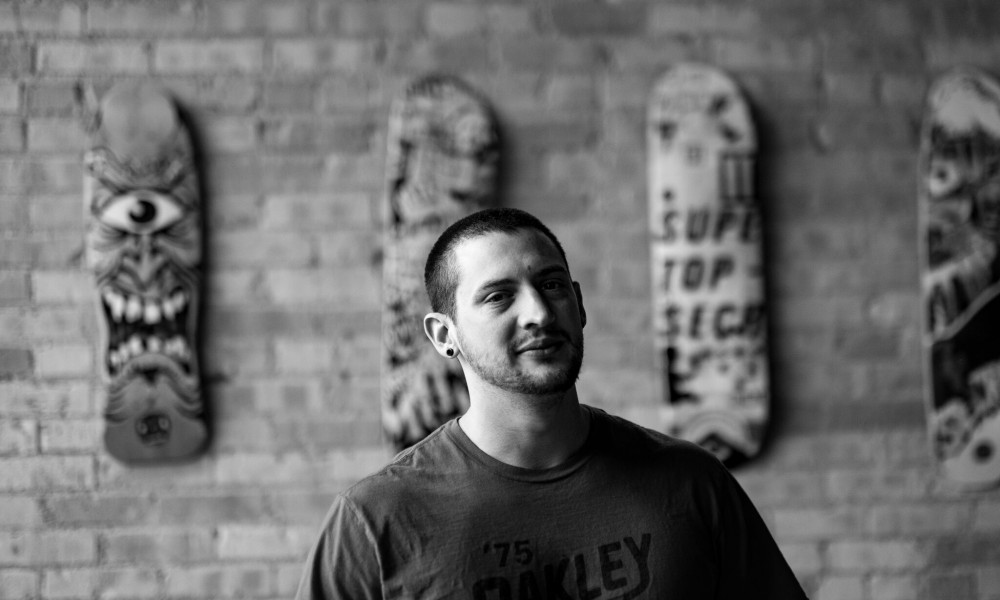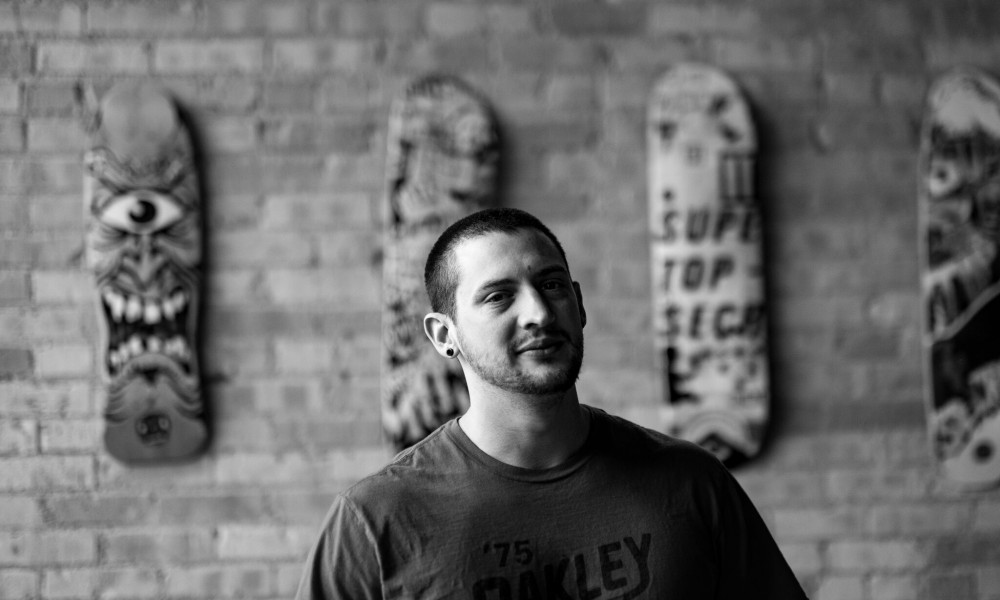 Today we'd like to introduce you to Aaron Sather.
Aaron, please share your story with us. How did you get to where you are today?
I've always been fascinated with design & typography, from when I was a scrubby little metalhead scrawling band logos on my school folders. As I got closer to the end of high school, I started to look into if that could even be something I could get paid to do – even if it was for cheap. A friend of mine was at an art school studying audio engineering and told me to check this place out it unveiled exactly what I thought I could do for a living, so I pursued it. As I got halfway through school, I became really intrigued by motion graphics and interned at Digital Kitchen in Seattle, and got to see up close what a real workflow and process was compared to school. It taught me a lot towards the proper ways of working through a project with real deadlines and client feedback. From there, I met the owner of this smaller design shop in Seattle and began the start of my career designing everything from motion pieces to snowboards. Being in such a small shop taught me how to stretch different visual styles across different mediums – there was a lot of lessons in versatility there that proved very valuable. After a few years, the owner of that shop decided to pursue other interests and myself and another designer chose to inherit the remainder of the client work.
This kick started the formation of our agency, Super Top Secret. With growing the client base and adding a few partners, we had a full-service advertising and design firm. In the 6 years before leaving, owning a shop taught me so many valuable lessons. How to negotiate, when to rally your team for the right work and how to be more selfless when it comes to the needs of your employees and well-being of the company. These are all things I didn't expect to learn so fast, starting an agency at 24 haha.
This last December, I started to take account of what I had done so far and what I wanted to do next. After 6 years, I wanted to get back to pushing purely on the creative work and decided to look out for other opportunities and found myself coming to LA to work at Riot Games on League of Legends. It's rare to find a place where the product you're working on is truly used globally, and with 30 million people playing each day it was the perfect problem space for me to start to flex different parts of my brain. Currently, I'm working with an awesome team of people to launch the visual update of the game client, and it's been truly interesting considering so many factors involved in that.
Has it been a smooth road?
Oh no not at all, but anything that's worth doing usually isn't. When you start a business, you have to really learn to be selfless. Everybody you hire is your responsibility, and it's your duty to provide them everything you've promised when you hire them. That can create some interesting problem spaces, especially if you're in a competitive industry when it comes to pay and quality of work.
What's your outlook for the industry over the next 5-10 years?
That's a tough one. Personally, I think that we're going to see a lot more companies place importance on design, and if agencies or design shops don't evolve in the ways these companies need – then they'll be building the right teams to do it in house. The rate of innovation and technology presents a great problem to vendors that can't react as fast as a leaner, more attentive internal group can.
What has been the primary challenge you've faced?
Commitment to try and continually improve in my own craft as a designer while learning to be a leader and business owner was most definitely the biggest challenge. Since running a shop was completely new to me and most of my business partners, everything I learned was purely through experience. There were so many times where I didn't know the answer to a problem, simply because I had never encountered it before. I really learned how and when to trust my intuition, and how to trust those I surrounded myself with in those instances.
Let's change gears – is there any advice you'd like to give?
Any chance you get to learn something through experience, jump on it. That will be more valuable than any textbook or tutorial will be. And when you're creating something, make sure you think about all the factors about the problem you're trying to solve just as much as what it visually looks like. Everything needs to look good, but it needs to solve a problem as well – the former shouldn't outweigh the latter.
Contact Info: