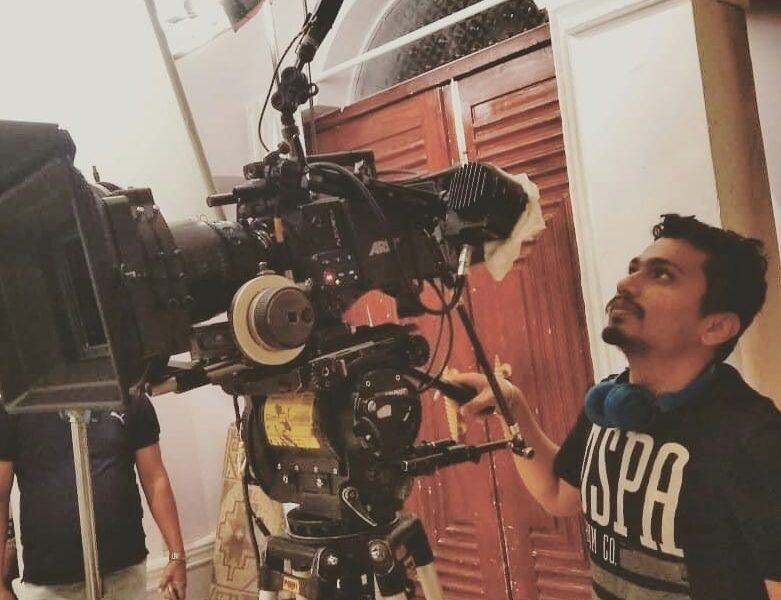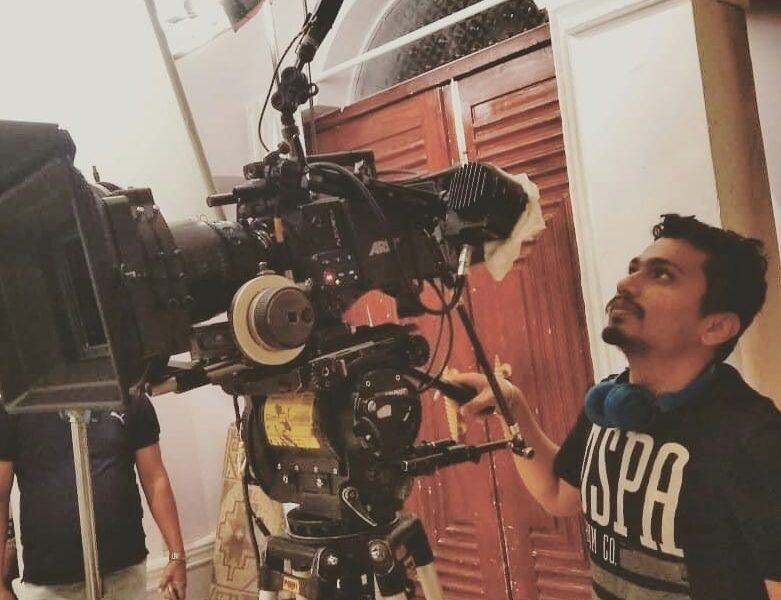 Today we'd like to introduce you to Vedant Mugalikar.
Hi Vedant, so excited to have you with us today. What can you tell us about your story?
I am a kid from a small town called Latur in India and my city was famous for making doctors and engineers. I was born in the city of Latur but grew up in the city next to it called Nanded. Both cities were small and did not have many resources. I am from an Indian middle-class family. My father is a police officer so he had to move around but he put us kids ahead of himself. Me, my mother and my younger sister stayed in the city of Nanded. My mother had to play the role of my father in my father's absence. My father used to visit and he knew everything we were doing. I had a clutter so my school life wasn't filled with happy memories but we humans always find a way to make some happy ones so I made some good friends and memories too. My father is an artist and art admirer so from the time I was a kid, he wanted me to do the same. First, he made me read books and the thing about books is when you go into the world of stories, it's really hard to come out. I wasn't an excellent student. I was good at studies but I always liked movies and theater. I was in the 8th grade when I performed at the state-level theatre despite having a problem with clutter and even teachers and students saying I couldn't do this.
I worked hard and worked on my speech and was able to deliver the dialogues. My clutter wasn't gone but I achieved something that other people said I couldn't do. When you first time on a stage you get a kick that changes everything in you. I was a kid and didn't know what I was doing so I did what every teenager does. They follow not their instinct but what other people think. So I followed my friends. I took science in 12th and in bachelors, I started doing pharmacy. I was moving from city to city for my education. During my education, I went through droughts, earthquakes and financial crises but my parents never let me know that. I had a potential to be a bright student but I was into extracurricular activities more than studies. In my pharmacy, I did the same less studies and other things more but in pharmacy, I realized I am better at other things in art than the pharmacy but I didn't want to be runaway so I decided to complete the course. But in the final year, I failed. My father didn't say a word to me. He didn't get angry because in my family, we believe failure is key to success. He said you could have worked hard but nothing more. During my final year, I cracked the entrance exam for MBA. So, while waiting for the result, I was in a dilemma about whether to choose a safe life or a hard one. But failing the course worked in my favor. I got rid of MBA and started working in movies. I was crazy about the movies when I first saw Forrest Gump. I didn't understand English that well but you got the message and the message was loud and clear. You can do anything if you want it hard. I always wanted to make something like that.
I worked for an SSM company, I worked in movies and also made short films that won awards, made a YouTube channel and worked on that in India but I wasn't satisfied with the knowledge I had. I wanted something more. I wanted excellence. So I decided to come here and study to grow the horizon. Coming here wasn't easy. Me and My father had to get help but we managed. I came here to study at the New York Film Academy. I made two movies and after that, the pandemic started and my shorts won some awards. It was hard during the pandemic not just for me but for everyone. The whole world was suffering but we all managed and survived. I worked on some great films and edited some good ones during that time and they went on winning festivals. I am still studying in UCLA and still running for excellence. I am a kid from a small city in India who never knew you can study film and none of my family members knew either but if you dreamed something, you have to get it because dreams don't come easy. Right now, I am making films and moving forward with my dream but I will always remember the people who sacrificed many things for me and my parents. Without their support. I don't think I could do that. Dreams are made of hardship and now I just have to move on the right path till I see the end of the tunnel.
Can you talk to us a bit about the challenges and lessons you've learned along the way. Looking back would you say it's been easy or smooth in retrospect?
Every journey is learning and every hurdle is a question and finding the answers is the only option. My journey wasn't any different but to find my answer, I had to cross a few hurdles. I am a kid from a small city called Latur in India. City is beautiful, the people are so nice but the dreams of people stop around two fields either doctor or engineer because everybody was taught these are the only fields that matter. In such surroundings, I was a kid with clutter. Every day I used to get bullied in school because my speech wasn't normal. It affected my confidence. I started to become the guy who speaks less. My father introduced me to books, poems in general reading and I started to get attached to the stories and sometimes the books used inspiration. I started to have opinions and knowledge. I used to fight every day with someone in school because I thought that would make people stop but I was wrong. My father had to move around a lot because he is in civil service and he used to get transferred a lot but he put us kids first to get better education he let us stay in the city with my mother and he used to visit. My parents believe in hard work and per them, if you work hard you can achieve anything and they taught me that.
My parents sacrificed a lot for me. I wasn't good at studies. I was sharp but I was lazy so I used to get average marks. I was never into studies. I was the guy who was looking out but when opportunity was there, I took the wrong path and did what my friend was doing but I felt wrong somewhere inside me but I was the sheep in the pack and I was too scared to go out. I took the same option and went to the pharmacy. In a much bigger city, leaving the family behind. There I realized I am not good for this course halfway. I wanted something different. I was an average student there too. I wanted something more. My father was always into art. He introduced me to stage plays in childhood. He is a true admirer of art and artist himself. He is a good poet. I was in all the activities in college and school. I had to work hard for everything. I had a speech problem but I performed in dramas because I had a habit if somebody tells me that I can't do something. I'm gonna do it and in such a way that people will remember. I did that in school and college in other activities other than studies. I didn't want to be on the runway so I was stuck with the course and I was about to complete it but last year, I failed so I had to wait the whole year to get my degree. Failing I would say the best thing happened to me. I got time to think about my path because after the course, I was about to do MBA but failing saved me. I got into photography classes.
After completing photography, I went to cinematography, learned that and made some short films and won some awards. Then I worked for an SSM company working with different brands in India. Learned editing from YouTube and started editing videos too and also started my youtube channel. But I wasn't satisfied so finally, I decided to come here. Our family is financially ok but to send me here I had to make some arrangements. I had to take out a loan. I was finally in America, the land of dreams but after coming here, I could only make two movies and pandemic hits but those two movies were able to win many festivals. My first movie was my directorial debut. Then I started working on films during the pandemic. It wasn't a common experience. Pandemic was hard. It stopped everything, the world was still but there was chaos because it was life and death. Then after the world understood the disease, everything started to get normal but it was new normal. Wear masks, don't touch anything, always fear that anybody can have covid so be careful. Shoots started happening and I again started working on many films and started editing the films and those films did well in festivals. New York film academy's course ended but I wanted to do something specific so joined UCLA and I am currently directing films, editing them and studying. It wasn't an easy road but that's the thing about the journeys are harder the journey wiser the person gets. I would say I am a better person and creator because of this journey.
Thanks for sharing that. So, maybe next you can tell us a bit more about your work?
I am Director, writer and editor. I am that person who likes to write his own stories and direct them and also loves to edit them. Story is all about vision. If told properly, it has the power to change the world and I believe in this philosophy.
I specialize in editing and directing. If you want to tell the story in a magical way, these two elements are very necessary. I am known for my editing. Everyone who knows me always says you edit, kind of weird. I follow the rules but I put together shots in a way that's not traditional. That's why my films look like French wave movement style.
The proud moment for me was when my film won its first festival and I called my father and told him about the win. My father didn't say a thing at that time but the next day he posted a message about my win on Facebook and told all my relatives about the win. My proudest moment was not winning the festival, it was justifying the faith of my parents.
As per me, what makes an artist is his experience and that is the only reason I think every artist is different. I was raised in a small city in India and my worldliness will be different from others because I experienced some things such as drought, electric cuts, earthquakes, etc. and other people might not have experienced it and that's why I think I am different and my stories are different because stories are always inspired by life.
What sort of changes are you expecting over the next 5-10 years?
The industry we know as Hollywood and all the major film industries in the world will go online in the next few years and the theatre culture as we know it will be extinct. Streaming service dominance started before the pandemic but after it just got faster. All the major directors who at first were against the online platforms such as Netflix, Amazon Prime, etc. are signing deals with them to make movies. Because of the influence of these platforms, Hollywood major studios are opening their own streaming services. All the major movies are released at the same time in theaters and online too. Streaming is the future of movies and theaters will be the past. It's sad but true.
Contact Info:
Email: vvmugalikar555@gmail.com
Suggest a Story:
 VoyageLA is built on recommendations from the community; it's how we uncover hidden gems, so if you or someone you know deserves recognition please let us know 
here.