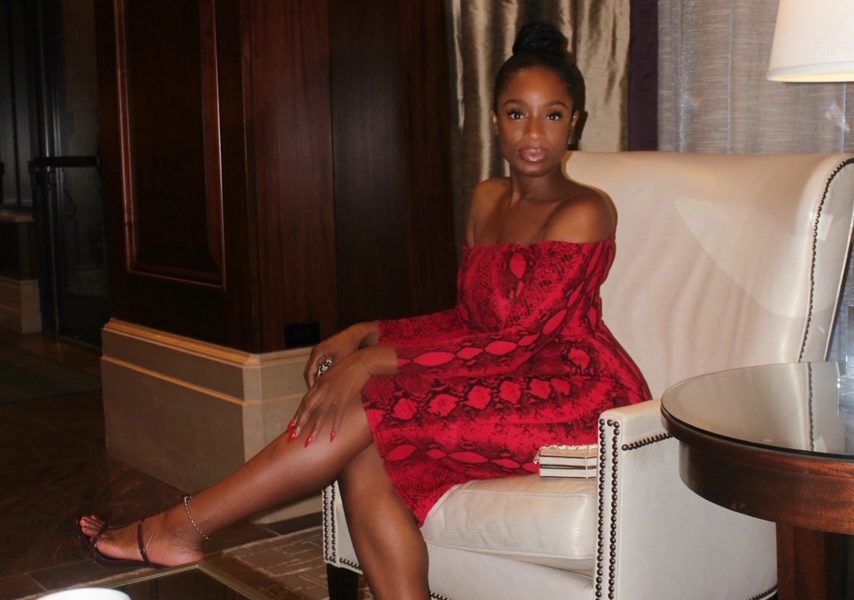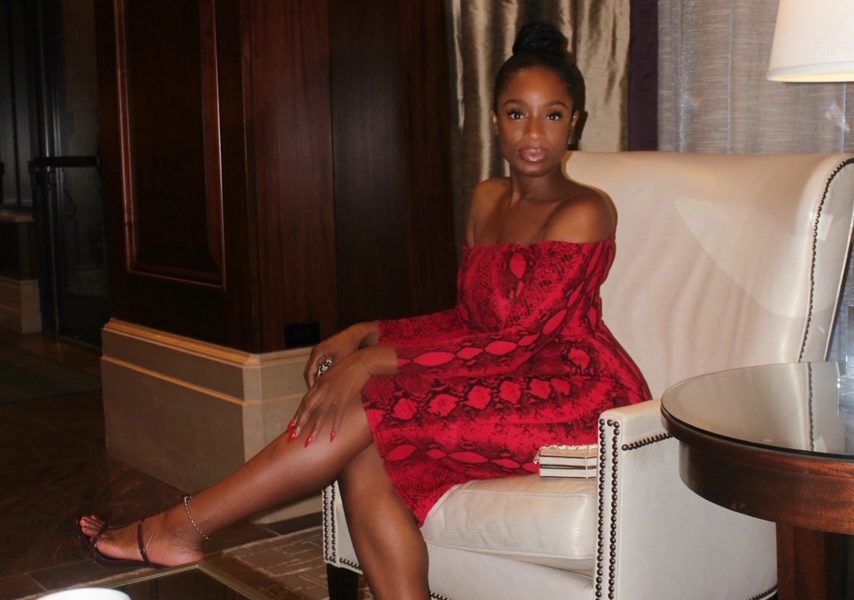 Today we'd like to introduce you to Va'rai Unique.
Hi Va'rai, please kick things off for us with an introduction to yourself and your story.
I was born and raised in South-East London, which is within the United Kingdom. My parents loved to travel and as a result, we visited a different country at least once a year, which were powerful learning experiences for me. I had two favourite locations out of our frequent worldwide trips, which were New York and California! I fell in love with every aspect of both places and when I was around 6 or 7 years old, I started to tell anyone who would listen that I was going to live there one day, but my vocalized dream of living in the States was dismissed by adults as childish nonsense. Around the same time as sharing my love for the USA, I would also buy different products and then sell them at school, but I didn't realize that as young as I was, a budding entrepreneur was being shaped within me. I learned to use my vivid imagination, high energy, and my inquisitive mind to captivate those around me with storytelling, which also helped with my entrepreneurial endeavours. As a child, I was used to adults undermining me, but now looking back in hindsight, it was clearly training for my life mission to help people make a conscious shift to break their limiting mindsets. Fast forward to adolescent and my exuberant outspoken personality never dimmed despite the constant narrow way of thinking from the very people who were meant to shape my future. My resilience and desire to do and be more, plus my love for finances resulted in me starting a sports camp for youth when I was just 15 years old. The recognition from the local newspaper led me to became involved with young people and I became a spokesperson for a renowned charity advocating for young people in transition. Traveling around the United Kingdom and Europe, while getting paid to speak up for young people who could not advocate for themselves was something I thoroughly enjoyed. As time went on, I became a qualified counselor, but dissatisfied with not seeing the instant results and healing I knew some of my clients could attain, I decided to pivot and became a certified life coach and NLP practitioner. This was the change I needed, not just for myself but more importantly for the people I supported. I also found that my story-telling skills acquired as a child was another means to help people expand and gain the clarity they so desperately seek. Life was good, business was good, but my insatiable desire to move to America was not dwindling. I was not sure how or when it would happen, but every time that I would visit regularly while doing part-time modelling, I just knew this was where I was meant to be. Needless to say, what felt like many light years later I ended up moving to New York a few years ago and ended up living bi-coastal between NYC & LA. After a couple of years, I decided to make California my main home-base living the childhood dream that was always my reality. I have been able to utilize my 10+ years of experience as a NLP & life coach, traveling nationwide (pre-covid) while assisting the clientele who decide to work with me! I provide the tools, keys and/or clarity you need for positive change within your mind, health, business, and relationships. With a maximum of 6 sessions (most people have success with only 1-3 sessions), I can guarantee you will have the freedom you need! I have also done consulting with non-profits and businesses that need help implementing strategy and aesthetics so their company can thrive. The fire from my inner child is still ablaze which as a result has also enabled me to maximize my talents and not only focus on my neuro-linguistic programming and consulting but also public speaking engagements.
I'm sure you wouldn't say it's been obstacle free, but so far would you say the journey have been a fairly smooth road?
Haha, a smooth road sounds delightful but is also very laughable! In hindsight, if my life experience was easy going it would not be beneficial for my personal growth and let's face it, my story would not be as extraordinary as it is. I have faced many challenges from a very young age. One of the obstacles I have experienced on more than one occasion has been dealing with naysayers and negative people. When issues arise it just means you have to take a step back to access the situation to find the solution, yet time and time again I come across people that want to give up. Thankfully my belief system has always been strong and I innately always know what is right for me, and I use the gift to help others do the same. I have also experienced a myriad of obstacles since becoming an expat. I remember when I lost all my belongings in a flood when I moved from New York to Los Angeles. It was the worst rain LA had experienced in over ten years and it just had to happen within the first month of me moving here! Talk about annoying, but when comparing that situation with other situations I have had to face head on, losing all my physical belongings was one of the easiest challenging experiences I have had since migrating. If I am being totally transparent with you, it was a lot harder than I expected to leave behind the people I love and care about. I may not miss the country I was born and raised in, but I definitely miss the individuals whom I adore and left behind. Thankfully due to technology, I can still virtually be with them just as much (if not more) than physically being present. I have also found that even though I have moved to another western country, the culture here is completely different than in England, which left me with no other option but to adapt quickly. Fortunately for me, I have met some great people here in the states who have made my transition easier. Resettling somewhere new ultimately meant I had to start my life all over again as I had no family or friends in America. No one here knew who I was or what I had built in London. I was well connected out there and the influence of word of mouth sustained me and my business, but when I came to the states all my accolades and career experience did not carry the weight as it did within the United Kingdom. At first, it was a tough pill to swallow, but with perseverance it was something I have gradually been able to overcome. Now whenever I go through periods of time where there may be resistance, I always remind myself of the advice I give to my clients, "it won't last forever & what can Learn from this?"! It doesn't mean that you won't be uncomfortable but whatever it is you may be going through is temporary and when you get through it, your story is a powerful tool to help others who may be experiencing or about to face the same/similar situation. Sometimes we make the situations we go through all about us, but in reality we may be going through something deemed as negative to help others in the future.
Thanks – so what else should our readers know about Variety Elixir Consulting?
Variety Elixir offers business strategy solutions for companies, including non-profits. I started this consultancy firm because of my extensive expertise working within the social sector. I am more than just a life coach and as a result I wanted to provide my skillset to help business owners overcome all of their complex business challenges. We are a small team however the strategy, aesthetics and attention to detail we provide our clientele is unrivaled, which is what sets us apart from the others. Our consulting firm stands on a great quote by Albert Einstein – "Intellectuals solve problems, Geniuses prevent them". We have worked with some well-known businesses and non-profits on the East and West coast, helping them fulfill their mission statements and increase in revenue. As for my life coaching and NLP, I have just relaunched my personal website where I share lifestyle tips while also offering my professional expertise. I also have online digital courses and branded merchandise available. My new podcast will also be relaunched soon, where I will be hosting guest speakers with unfiltered discussions pertaining to life and everything in-between. My hope is that when you come to my personal website, you will leave with the words I live by; "live a life of liberation and creativity!" So come and connect directly with me to say hi, or maybe for brand collaborations, public speaking and/or corporate training. I have been a certified life coach and neuro-linguistic practitioner for over a decade, so if you need help with setbacks and limitations then my personal website is the place for you.
What matters most to you?
While reflecting on my role on this planet, my main priority is a lifelong pursuit to improve myself as a human being, and while doing so it is my hope to aide others in the same way. I want to also have fun, laugh a lot and be the reason someone smiles. I also want to expand my social consciousness while being a voice for the voiceless, partnering with organizations that genuinely give assistance to the less fortunate. It is important to me to continue to make time for contemplation and transcend the intellect. Staying open-minded is also important because the more I consider new ideas and transcend my intellect is the more I can be of service to others in a dynamic way. I want to really enjoy the limited time we have on this planet, so it matters to me to remain open to new opportunities that come my way and embrace the multiple industries, countries, cultures and people that I have had the pleasure of experiencing so far. My ability to adapt has allowed me to create a valuable network that crosses many boundaries, which is also imperative to me so I can maximize my life experience. Living a life of abundance is the ultimate goal. Chadwick Bosewick said it best "When I stand before God at the end of my life, I would hope that I would not have a single bit of talent left, and could say, 'I used everything You gave me.". So whether that quote is expressed in my life through my storytelling, life coaching, tv hosting, public speaking for organizations or maybe a new avenue that may not have presented itself to me yet, I am open and willing to give it my all.
Pricing:
Discovery Coaching Call (cost deducted when a coaching package is purchased) $99
Three NLP/Coaching Sessions $999
Six NLP/Coaching Sessions $1989
Strategy Session 1:1 (in-depth 90 minute goal setting/clarity session) $495
Accountability Club (group accountability) $50/month
Contact Info: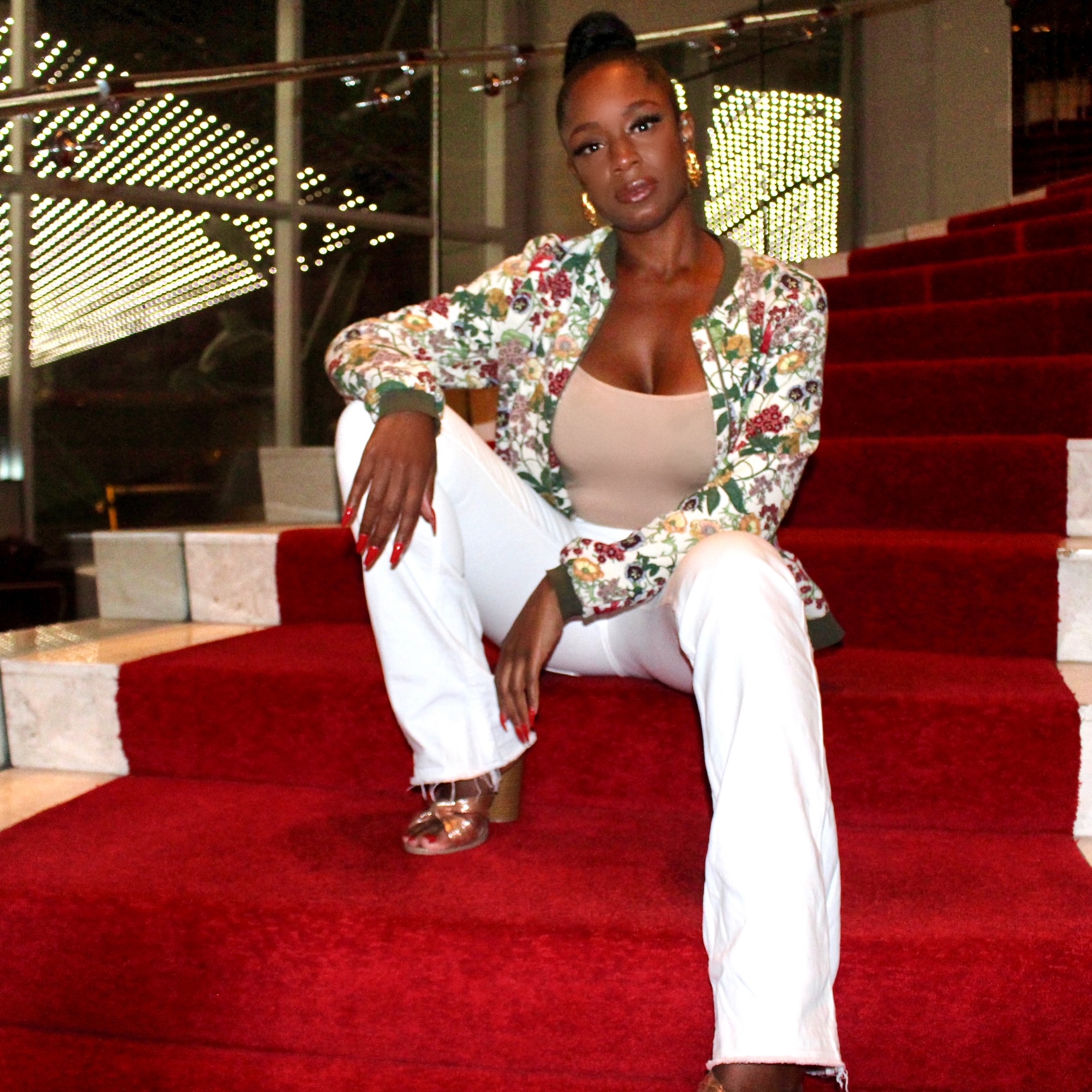 Suggest a Story:
 VoyageLA is built on recommendations from the community; it's how we uncover hidden gems, so if you or someone you know deserves recognition please let us know 
here.
What to check out next:
Aleasha Bahr is a sales & marketing strategist known for showing introverts and ambiverts the Secret Art of Subtle Selling.  She personally sold millions in revenue while discovering introverts are usually top sales people – as soon as they stop trying to act like extroverts.  We've partnered with her to produce Introverted Entrepreneur Success Stories. Check out episode 1 below: