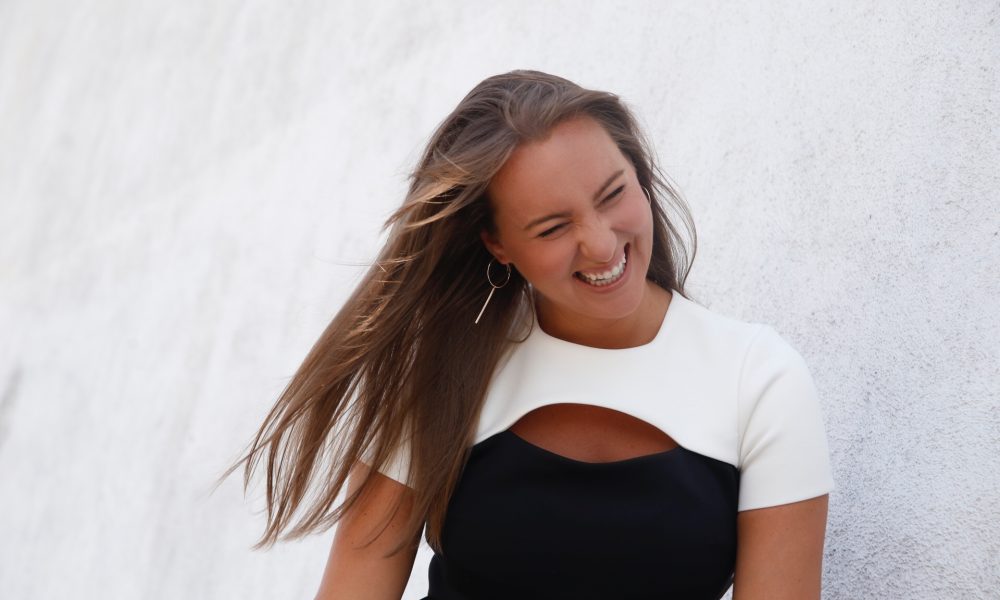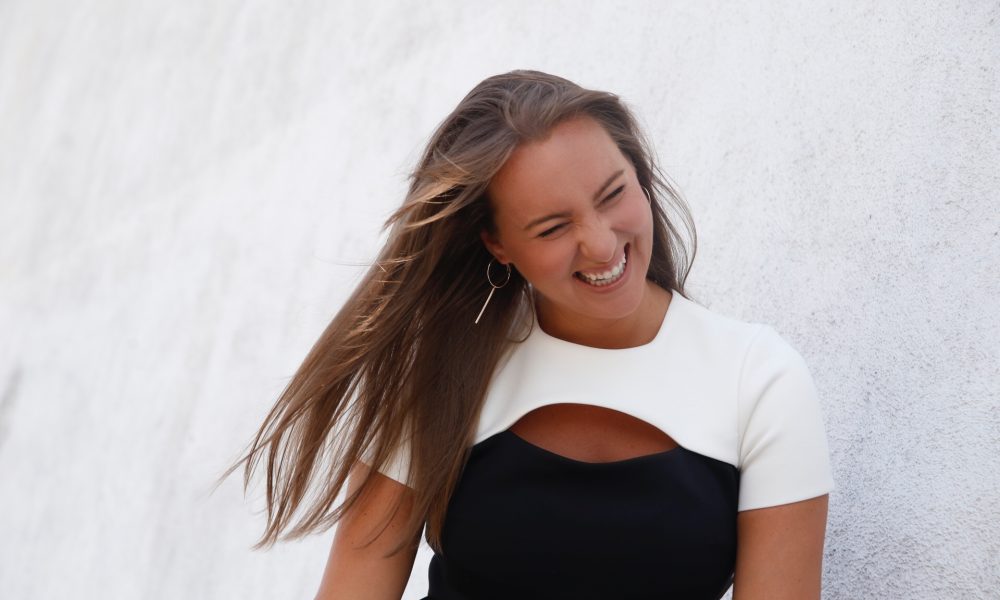 Today we'd like to introduce you to Vanessa Petronelli.
Vanessa, let's start with your story. We'd love to hear how you got started and how the journey has been so far.
For many years, I felt like I was dropped off on a planet that I didn't belong in.
"Do others feel this way?" I would often ask myself. I knew I wasn't like most kids. I felt different.
And I had this knowing that I was here for a very specific and important reason.
I was fully aware as a little girl that there was much MORE beyond this earthly plane. I had a strong interest in learning about these things beyond what I was being taught in school.
But I kept this a secret from everyone.
Including my very own family because I was afraid that I wouldn't belong and would be seen as weird.
Along with playing with Barbies and My Little Pony, I would find myself often speaking light language (a language not from this Earth plane) and playing with crystals with my bedroom door closed.
As a kid, I was drawn to anything related to UFOs, ancient Egypt, alien species, metaphysics and parapsychology.
And I always felt so at home at the new age store near my childhood home.
Little did I know, that even as a kid, I had a strong connection with the Divine and my Spirit team.
I realized that this was why I was able to do incredible things at a young age and was referred to as an old soul.
Childhood friends would often seek my advice and I'd always find ways to intuitively help them with their problems without the need to have gone through them myself.
AT AGE 14, I HEARD A "VOICE" SPEAK THROUGH ME. The voice was strong, audible and clear.
It told me that I belonged in the entertainment industry and that getting involved in this industry would be an important part of my life's purpose.
I trusted this guidance immediately. Deep inside I knew that there was truth and love behind this message.
And my immediate reaction at age 14 was sheer excitement learning that this was the next part of my path.
I was inspired at the chance that I could have the ability to influence many people around the world in BIG and positive way by entering this industry.
So I listened to the voice, followed my heart and made it my mission to excel in the entertainment industry and did so for ten years.
All while still doing typical teenage things like attending high school, going out on dates, becoming the prom queen and then receiving a university education.
During those years…
I auditioned for and became a part of a pop group.
I was hired by North America's top acting agent.
I worked with and then started my very own events and promotions business working with Fortune 500 corporations.
I walked on red carpets.
I signed autographs for fans.
I was invited to the coolest industry events and parties.
I worked on film sets and did photoshoots.
I walked down runways as a model during fashion week.
I was living it up!
I was experiencing things that most people would dream about.
But the longer I was doing this work the more misaligned it felt because I wasn't able to really speak my truth and share my fullest expression of my Soul in a way that I had once dreamed of and believed that this industry could provide me.
So I left the entertainment world, and everything that it offered, in search of doing the thing that I knew I was BORN to do on this planet.
Once again the voice returned telling me to focus on my own healing, spiritual growth and helping people.
I did some serious soul searching. It was during these years that I chose to commit and dive deeply into my spiritual and personal growth.
I worked with many different mentors, healers, and teachers and became fully devoted to the evolution of my soul and my consciousness.
Slowly, my spiritual gifts reactivated. I started to see auras. I started to speak with Angels, Ascended Masters and people's higher selves. I did powerful energy healing with my hands. Energetic transmissions with my voice.
It was overwhelming, but I finally felt so aligned to what I was destined to do all along.
I even received my yoga and mindfulness certification, did a post-grad and built my current business from the ground up.
I finally realized what my purpose was – to help people to connect to the essence of who they are. To fully align with that part of themselves and to express that in the world in the way that is most true and aligned for them.
I started to work with many leaders, artists, visionaries, entrepreneurs and influencers from all walks of life. I offered online and offline classes, events, workshops, retreats, and one to one work.
As more and more people came to seek my help, I realized I needed to break through my shell to be able to change more lives on a global level.
For the past fifteen years, I have been committed to regularly working on and transforming my own life, developing my skills as a leader and business owner, and diving deep into my personal and spiritual self. Over 15 years, I've worked with thousands of people.
I consider myself a student for life and have invested in myself on a regular basis so that I can remain on the cutting edge and be fully resourced to support those that work with me.
As a result of my own personal and professional transformation and working with people from all walks of life, along with my trance-channeling work, I have also developed my own method called, Quantum Coaching. Combining my coaching skills, intuitive insights and channeling abilities, this method helps create expedited breakthroughs and life-changing results in a shorter, more accelerated period of time.
Through this work, people become more fulfilled, aligned and embodied human beings, living out their sacred Divine Plan.
Today, I realize what I was put here to do – to be able to help activate people's deepest gifts, their most authentic voice and fullest expression, so they can impact, serve and inspire more people, more powerfully than ever before.
Has it been a smooth road?
No, it definitely has not! Personal and spiritual transformation is a winding journey filled with plenty of ups and downs. I've had periods of financial stress, worry, and my own "dark night of the soul" where I was completely lost and confused about who I was, why I was here and where I was going. And what got me through through all those rough patches was reaching out for support while also being super compassionate toward myself.
All of these challenging periods brought me closer to myself, it deepened my spiritual connection and I have also been able to relate to those who have sought my support in a way that I know I wouldn't be able to if I hadn't gone through this periods.
We'd love to hear more about your business.
For over a decade, I have been supporting high-performance leaders, visionaries and influencers in becoming more impeccably aligned to themselves, their missions and leadership by creating Soul-Aligned Success.
Through my unique trance-channeling events, accelerated Quantum Coaching Method, leadership retreats, keynote speaking, intuitive workshops and transformational online programs, my work provides grounded, strategic results-based transformations—all through learning to embody and lead from their soul and higher consciousness.
Currently, I'm integrating my decade of work in the entertainment industry as a model, actor, and singer to bring my transformational skillset to Hollywood. I'm excited to help raise the consciousness of the planet through the influencers who are both in front of and behind the camera, on stage and off stage.
Is our city a good place to do what you do?
100%. LA is such a great place to connect with the movers and shakers. So many people come to LA to begin their dreams or deepen and expand what they've created elsewhere. The one thing I would recommend to someone just landing here is to focus on your offline relationships. Technology and social media is great for introductions and keeping in touch, but nothing replaces a solid face-to-face conversation! The quality of your life and your career is definitely determined by the quality of your relationships, both personal and professional.
Contact Info:
Image Credit:
Photo by Edrea Lara
Getting in touch: VoyageLA is built on recommendations from the community; it's how we uncover hidden gems, so if you know someone who deserves recognition please let us know here.