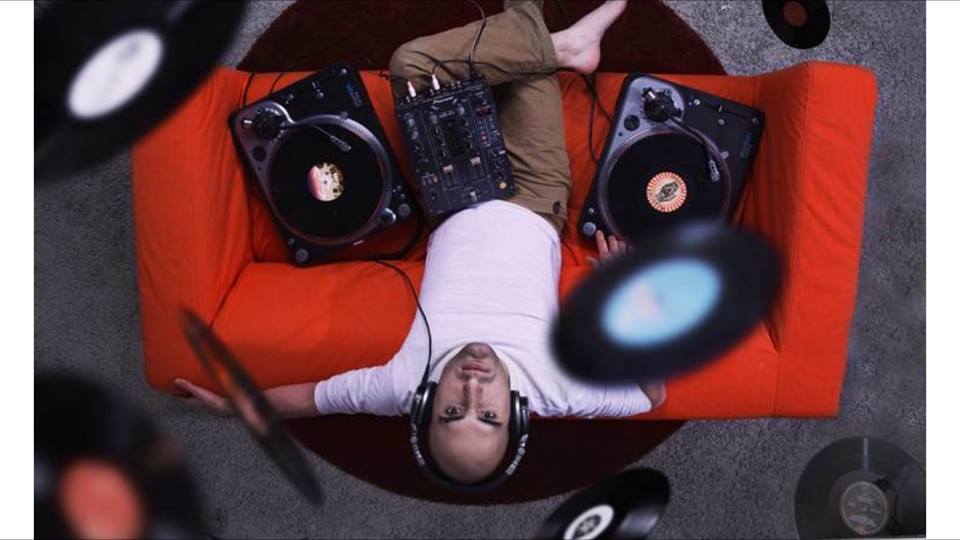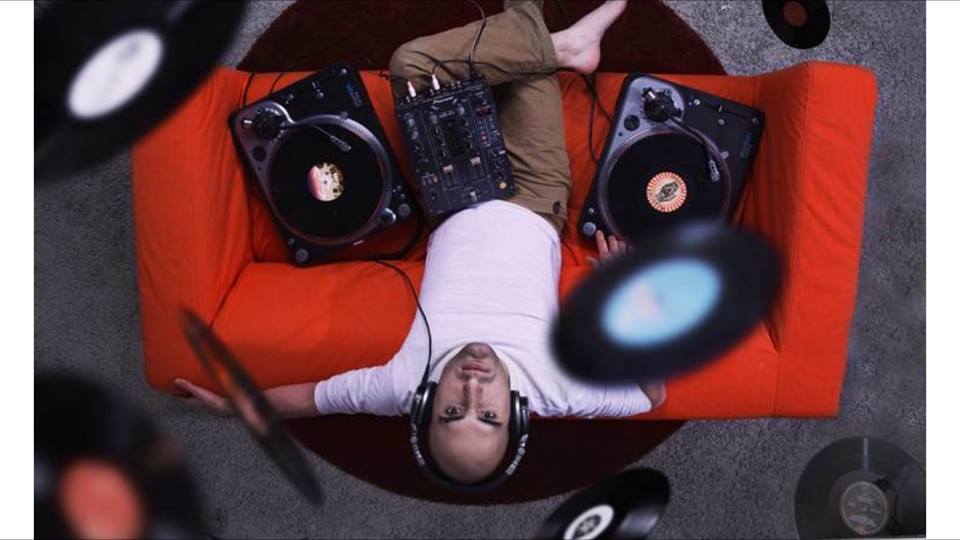 Today we'd like to introduce you to Keean Afrasiabi.
Keean, please share your story with us. How did you get to where you are today?
Getting my first camera at the age of 17 wasn't much different from how others may have started, it was when I started analyzing my photos on the computer that started my fascination with the medium. Being born four and a half months premature resulting in me being almost blind had always taught me to do things my own way, and photography was no exception. It has truly shown me the world I was missing out on.
In the early years I did as others did, walking around my neighborhood hunting for things to photograph, but soon realized I needed to pick something specific and understand that subject matter more, and for me, it started with music. Always being open minded to many genres I hopped onto LA weekly's music colander and started messaging bands, and not one day later I got my first job (unpaid) shooting for Almost Classy. It was the smallest bar imaginable but the experience showed me how much more fun it was to shoot a subject matter and not another random flower. Getting more than 20 bands in under two years really showed me that simply asking was the key to moving forward. While music and concerts were fun I never did ask for payment, thinking to myself that experience came first, it allowed me to work on my photos for both the band and myself allowing me to study them for as long as needed. Which brought me to my fascination of light, and what could be done to change an image in its entirety. The more bands I photographed the more I noticed that the better the band the better the fighting, which spiked my curiosity to start to learn that skill set.
After about two years of music, I started to take interest in portraits, the few backstage portraits that I did take I felt could have been done better. Armed with a small speed light I started to ask those around me who would be interested in a portrait session. Call it De ja Vu but my first session blew me away, similarly to the first time I imported my first set of photos to my computer two years earlier. With the detail of my subjects face, skin, eyes, and hair I started to understand the amount of knowledge and experience need to make it all flow, which at that time looked very intimidating. Realizing what I couldn't see without a camera fueled my curiosity to shoot more. Little did I know that this was a bit of a double-edged sword, the more portal sessions I acquired the more I realized the amount natural imperfections we all have, paving the path of how I learned to retouch.
Till this day I always am fascinated by the resources we all have by simply performing a Google or Youtube search, you can learn just about anything, but practice is still required now matter how much handholding there is along the way. Sources such as Phlearn and Creative Live have some of the best teachers around, hopefully, one day I can make my own appearance being my skill set of the table. The more I learned on the Photoshop end of simple skin and hair fixes the more I realized the power this tool really had. All of a sudden just seeing what I was missing wasn't enough, what if I could add or manipulate to what I was missing and create something unique? I realized producing an appealing image was great for those with sight but If I could take it one step further maybe I can truly make something stunning. As I did personal projects I noticed that I needed to put a bit of purpose to what I was creating, and thus I thought for months on what I can apply this skill set to, finally landing on athletics. The work of Tim Tadder and Joel Grimes fascinated me with what could be done, given they had many more years of experience didn't stop me from setting my goals high.
As I honed more experience in with photoshop I started to feel limited in terms of what could be done with the environments with my photos, simple compositing could take an extreme amount of time for just one photo with just one angle. Especially for athletics, the most valuable element of a set of photos is multiple angles, different points in their movement expressing different levels of intensity with lead me to learning 3D design. While still only in my second year of learning I've noticed that my efficiency of delivering a set has increased two-fold. Being able to create an environment and use it in four to five photos instead of one, making the environment once and change the virtual cameras position to the physical cameras position for that specific pose. By this time I'd built my own studio in a small but efficient space in Van Nuys, currently where I perform my studio photoshoots.
An important thing to remember is while I first started my journey I was and still am in school, from my last year of high school to my now final year in college, I am constantly juggling the two. The realization that I couldn't truly do a normal job, due to transportation or the sight needed to perform a task made me truly transform my vision from an art form to a business art form. The more classes I took the more time consuming it became, not willing to jeopardize school I decided to adapt to my situation instead of force what wasn't practical. Up until this point, I had struggled to organize teams, assistants, models and makeup artists on one date, my schedule being the least forgiving due to classes, I decided to do some reevaluating. I thought to myself what's is something that isn't commonly shot in a studio, can benefit from retouching and lighting, is fun for me to photograph and edit, as well as provide a persona connection with my own experience, and the answer was Dog/Pet portraits. A strange conclusion I agree, but the more precise session I did the more I enjoyed this new subject matter. It provided a relatively quick shoot, an enjoyable and fun post-processing workflow, and the reactions from the owners and strangers alike never failed to bring a smile to both of our faces. All while fitting perfectly into my school schedule, and homework.
Starting the Animal portraits only a few months ago has shown me the power of adaptation, today I find myself going to school Tuesday day and Thursday and working in my "Office" every other day, as well as weekends, on animal portraits and practice Athlete campaigns for my university with the long-term goal of taking each to the next step given a few months or after I finish my education, which is a BS in Business and Administration with an emphasis in Entrepreneurship. A fun fact, and not one that many know, is due to my condition my brand name My Better Eye, is a one I pride myself on. Having only one working eye which isn't that great, to begin with, reminds me that what may not be the best still gets me along.
My goal, aside from my own business, would be to find, teach, and help other photographers and artists who may be disabled in some form, reaching out and present what could be done given a little practice every day. Setting the right goals to truly enforce that anything is possible.
Has it been a smooth road?
Living with my sight has never made anything easy, but it has provided motivation to become that much better any every aspect of my life. In photography it has always been an interesting one, would I call it hard? No, if anything it's been fascinating.
So, what's next? Any big plans?
As far as my plans for my business in photography and 3d design/art I'd like to continue to refine my skills. For my athletic and sports team work, I've always wanted to progress in production and overall quality. In my mind, that means working with unique and well-known companies/brands that allow a more creative outlook given their budget.
The more resources they can provide the more that is at my and my team's disposal. Having the ability to create more is what keeps my and my work to get better every time there is a challenge. For my quicker/smaller jobs (dogs at the moment) I think it would be a true privilege to work with unique animals, the bigger and more amazing they look in person the more we can enhance those features in a well-lit studio environment. Animals are amazing as they are, but with my sight, I often miss out on the fine details, while I'm retouching and printing is where I get to truly experience every hair and drop of drool hah. An Exotic zoo or high-end animals would be a goal of mine going forwards, seeing massive billboard sized prints in the highest detail.
Overall the biggest change I plan to make is figuring out where I'd like to live after finishing school. While I do love my country I've noticed it's not made for someone who is visually impaired, mainly in the transportation department. Having traveled an extensive amount I've noticed that some countries, such as Germany, have it down.
Let's dig a little deeper into your story. What was the hardest time you've had?
I think the hardest part of my journey and career has been understanding my limits. As mentioned before I'm almost completely blind, many things, such as weddings, are off limits to my skill set. A medium such as a video is also off limits due to how modern DSLR's handle focus through their live view screen, a screen in which I can barely make out. Over the years I understood that anyone can shoot a wedding, and demand is always there, but what if I targeted a market that required more skill, a market that was relatively untapped that I can truly be efficient in. The answer I arrived at around two years ago was a combination of composition, retouching, and 3D design all mixed in with photography to produce images.
The beauty of the medium I'm involved in is that each aspect can be a service on their own, but combined together is where I can produce a unique piece or product. The beauty of working in a combined medium is that there is always more to learn, always more to try and will never become dull. With the amount of tools and techniques at my fingers, there are truly no limits to what can be created. Combined with online resources just about anything can be learned or brought to the person's attention and refined.
The learning process of any new software, or even in the studio with lighting for that matter has always been done differently for me. In a standard lighting class where they would teach things to look out for on the model I was never able to use, due to my sight limitations. So when I was faced with something new I had to learn it would always take me twice as long to get down, constantly putting me a step behind. The more I found myself looking up at an idol or finding myself getting frustrated at those who seemed much better technically skilled than I, I always remembered an important fact. Those who are skilled started from zero and those same people are never around forever, that alone told me that every minute I spend learning and experimenting will never go to waste in the long run.
Are there days when you feel like you've done everything you wanted to, careerwise – the "I've made it" kind of moments?
The most recent moment for me was around a month ago, having the Suicide Girls reach out to me, after shooting their burlesque shows for 2 years, (unpaid), asked me to photograph their rehearsals privately. The simple fact that they deal with hundreds of photographers daily and asked me to comeback was a huge surprise.
The second moment was the email received in regards to the article I'm writing to right now. Someone of no relation to myself, not a friend or a family taking interest in my work and story and publishing it has been a pleasant surprise. I hope my work and story inspires others like myself. I'd hope that another outlet (such as a camera carrier and institution that features unique artists ) can pick up my story and maybe continue the outreach, I'd love to teach and inspire as other have done for me.
Contact Info:
Image Credit:
Fighter (@Fifityshadesofreign) Cosplayer (@Jinglebooboo)