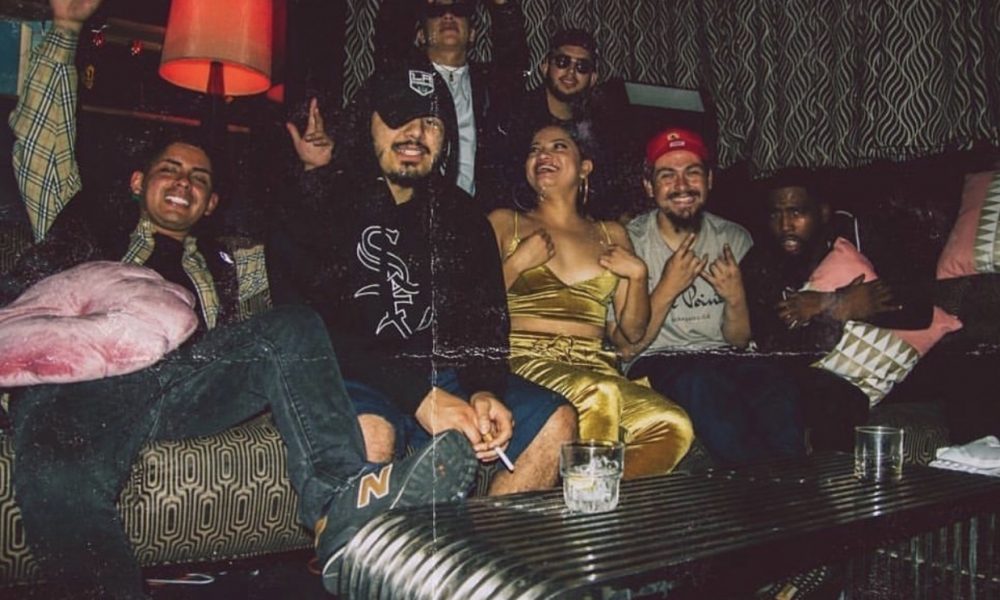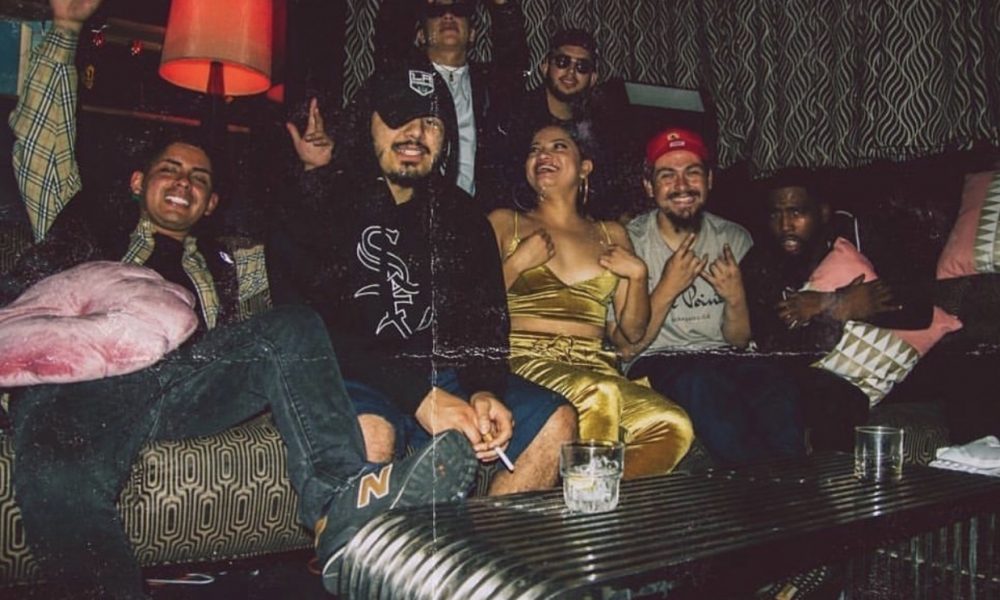 Today we'd like to introduce you to Christian Ruiz.
So, before we jump into specific questions, why don't you give us some details about you and your story.
It all started when I was about 5-6 years old… I grew up borderline Arleta/Panorama (San Fernando Valley, CA) with my mom, dad, and three older brothers from 1996 till about 2009. Growing up as the youngest child, it was always me and my brother Tommy. He was five years older than me, which meant we didn't go to the same schools or hung around the same crowds. But whenever he and I were at home, we'd always listen to music together. Freestyling in-person or recording off whatever cheap phone we had. My parents used to always play oldies on car rides to school or the store. But my older brothers used to play gangsta rap at home. At the time, we were super into Eminem, Westside Connection, Biggie Small's "Ready To Die" album, Tupac, Necro, etc. So those names right there is what influenced me the most. I used to come across cassette tapes and burn music onto them from whatever radio we had at home. I was probably about six years old when I wrote my first "rap". Wasn't the greatest lyrics, but I tried (haha). But as far as I can remember, I've always had a passion for music. I was in the 6th grade when I recorded my first verse… At the time, the dudes I recorded with had a cool little fan base. They were older than me, but they gave me a shot. I met up with them and laid a verse on some beat we had found on YouTube. It was a jerking song (haha). My voice sounded like a little chipmunk, but I knew I had what it takes to be better. The song was released on Myspace and people heard. It never blew up or anything, but it was cool to have a song on the internet. Ever since then, I always bugged my mom to get me recording equipment so I can make music at home. I never got it… But that inspired me so much.
Growing up in a troubled home really inspired me a lot. Money struggles, police harassment, family issues, and drugs really made me who I am today. We were never rich growing up. My mom did what she could with her 9-5 job, and my dad did what we could with slanging. As a child, our home used to get raided damn-near every two weeks with no legal rights to do so. Whether it was for my brothers or my pops. That sh*t used to hurt my moms. But all that drama gave me something to rap about. It sucks having to grow up like that, but it made me smarter and stronger. When I was about 12 years old, my mom moved me and my nephew to Lincoln Heights, LA. My pops got arrested for a gun charge and did 5-6 years in prison, so that's what made us move. We were there for about five years, but I ended up going to school in the Valley still. I tried the schools out there, but I was always in some type of mess. I went to 3 different middle schools and four different high schools. Holmes Middle School, Fulton Middle School, and Nightingale Middle School in LA. For high school: Birmingham High School, Lincoln High School, Options for Youth, and I graduated from Panorama High School. I got kicked out all for fights or stealing or whatever dumb sh*t I was into back in the days. I always had issues growing up. I always fought depression and anger. It took me YEARS to realize I needed help. It took me YEARS to realize it's okay to seek help. It took me a long time to fight my demons, but I'm here… But one thing I always did as a kid, was have some type of income. Whether it was slanging weed or working at Homeboy Industries. My mother struggled so much when my pops went to prison. So I used to try my best to help around the house. As a teenager, it isn't easy finding legal work or even coming across money.
When I was in high school, I always hung around the older crowds. All my friends were 18+, but I was barely even 14. I used to be at all house parties, from The Valley to LA. I seen some crazy sh*t at those parties… Shootings, police, guns, fights, etc. But once again, it gave me something to rap about. It was a dangerous environment, but my mom couldn't stop me. I was too wild (haha). But after all that, I'm just glad I'm alive and healthy. Cause most people where I'm from don't make it past 21.
When I was in 9th grade, I got back in the studio. My brother Tommy used to pay for my studio time. At the time, I dropped 4-5 songs on YouTube… Two of them reached 4k-14k views. That was a really big deal for being my age. A lot of my classmates used to hate on me because rapping wasn't so "cool" at the time. But it didn't do nothing but motivate me. All the hate and attention made me wanna make MORE music… I took breaks through the process cause of the stuff I had going on in life, but I always tried to come back twice as hard… Years later, after high school, I was recording music videos. My first video "Dear Lord" got so much attention. At the time, I was still finding myself and my name. As far as I can remember, I used to go by "Yodaa". I got the name because I was short my whole damn life (haha). But by time I hit 18 or 19, I officially changed it to "ValleyBoy". And years later… Here I am. Two albums, six singles, 8+ features, and over 15 songs released. It was one hell of a process, but we here.
Great, so let's dig a little deeper into the story – has it been an easy path overall and if not, what were the challenges you've had to overcome?
The road wasn't smooth at all. There were way too many speed bumps. But that only makes a person's story more interesting. A smooth road makes a privileged story. I wish things were sweeter, but I'm happy with who I am today. Most struggles I had to deal with were my childhood traumas and jail time. Those two can really f*ck up your mental. But as I said before, it all gave me something to rap about. I'm extremely blessed.
ValleyBoy – what should we know? What do you do best? What sets you apart from the competition?
As a member of ALLH8Records, I am recognized for my constant work and dedication. But my crew has a lot to do with my success today. I know a lot of people out here trying to get it on their own. And that's fine! But there is nothing wrong with having a team behind you. Only if they bring positive energy, of course. My team is the dopest. We have singers and rappers. Sh*t is dope!
I also feel people recognize me because of what I display in my music. I don't put out the most positive image… But at least it's all facts. People who know me, know what I be talking about. I have people who can vouch for me and the stories I tell. And I feel that's what we need more, in this music stuff. A lot of people talk about things they don't have and/or never done. Or simply whats "cool".. To each his own, but that doesn't sit well with me. I can't do it…
I feel what makes me stand out, as an artist, is my style and lyrics. A lot of rappers sound/look alike. As I said, to each his own. But I try my best to sound different. I feel I have no genre because one day I can rap about liquor, weed, and women; but the next day I could be talking about my depression or struggles. I feel a lot of artists can't do that. Maybe cause they're afraid to look "soft"? I'm not insecure in any way at all. So I am very comfortable with expressing my feelings for the world to hear… Feel free to check out my latest albums "Changed" and "Changed 2"!
What moment in your career do you look back most fondly on?
My proudest moments were my 2019 released albums "Changed" and "Changed 2". My other proud moments are my performances and people I've met! My shows could get so crazy… I'm nothing major. But my shows could be max capacity or packed as hell. It's truly a blessing… People from all over come out just to see me. It's crazy.
Also, I have never thought I'd meet the people I know today. I know actors, rappers, filmmakers, and politicians. I feel like a superstar sometimes (haha)!
Pricing:
Contact Info:
Image Credit:
@findingnick
Suggest a story: VoyageLA is built on recommendations from the community; it's how we uncover hidden gems, so if you or someone you know deserves recognition please let us know here.