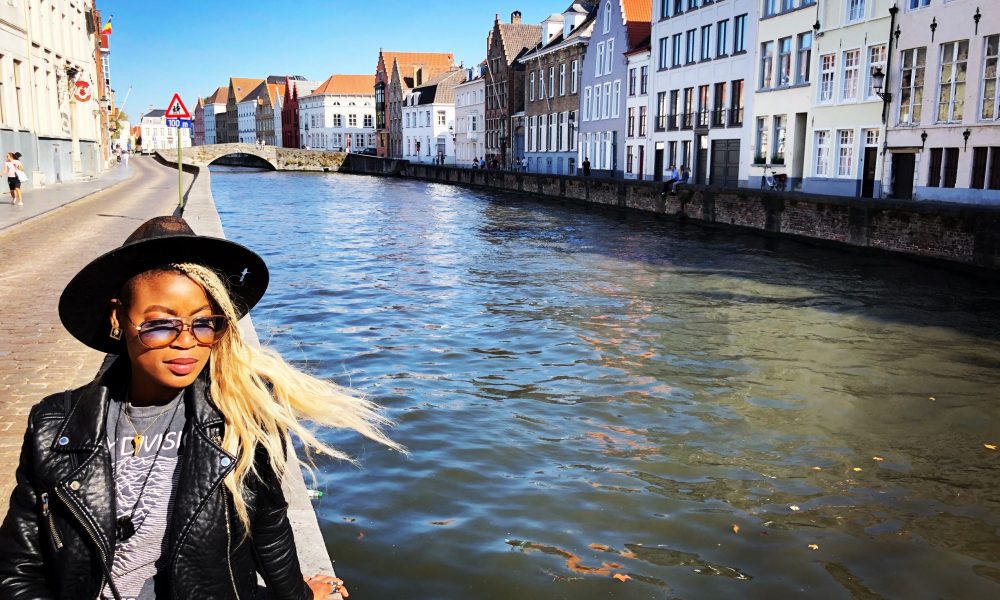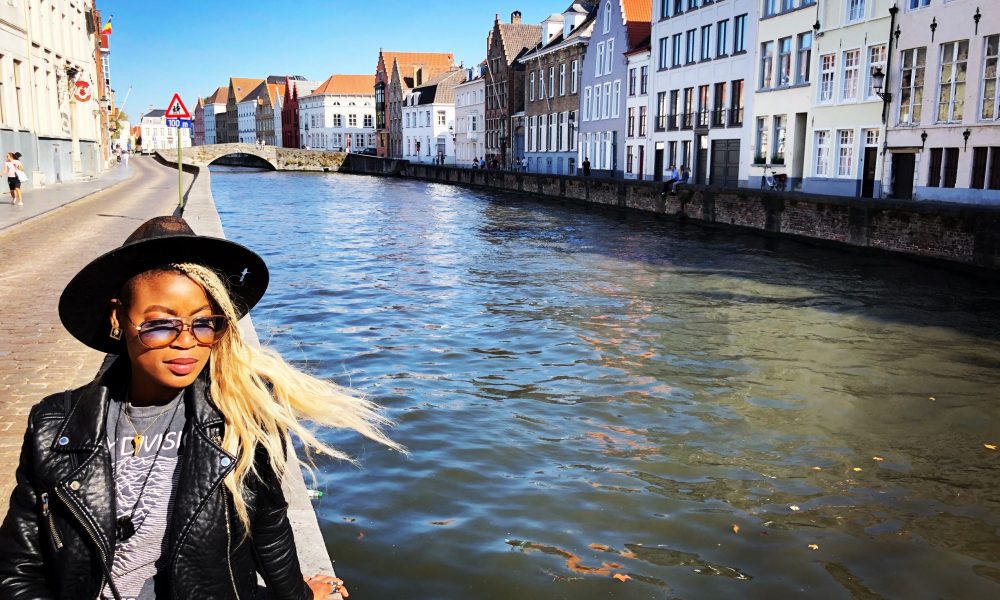 Today we'd like to introduce you to Valerie Harvey.
Valerie, let's start with your story. We'd love to hear how you got started and how the journey has been so far.
I loved makeup as a young girl. As soon as I was allowed to wear it I piled on the generic liquor store brands, no joke (anybody out there remember Jordana?), in the S. Central/E. Los Angeles area where I grew up. The thing that always bothered me was that there was so little offered for people with my complexion. This was a blessing and a curse because it motivated me to search high and low for colors that worked for me and fostered an experimental approach to makeup. The end result is that I got kind of good at doing my own makeup. I had so much fun with my new discoveries and began sharing them with friends and family members. The transformative aspect of makeup and the confidence it gave women when I introduced them to a product that they loved was really addicting.
I've always had a proclivity towards art and an outgoing personality so I decided to try my hand at taking on makeup professionally after fooling around with it for years. I took a workshop on makeup at Fred Segal School of Beauty (which no longer exists), and within 6 months, I was managing the Christian Dior cosmetics counter in Newport Beach. I parlayed that position to a beauty advisor at Laura Mercier Cosmetics in Beverly Hills and shortly after was promoted to managing the Nars Cosmetics counter in the same store. I worked there and gained tons of experience and built a badass kit for 6.5 years and then went out on my own very abruptly. I jumped and the net appeared as the lead makeup artist on the Marie Osmond Show for the Hallmark Channel.
After that show ended I went on to work as the lead for dozens of other TV shows for networks such as OWN, Disney, Lionsgate, FX Network, HBO, E! Network, Showtime, to name a few. I've also been lucky enough to have an amazing career in the e-commerce world. Leadings campaigns for BCBGEN, Herve Leger, Roxy Quiksilver and more. I've gotten to work with celebs whom I've looked up to for years like Oprah Winfrey, Annie Lennox and KISS. All in all, I've had a very blessed career and I can't wait to see what else the future holds for me.
Overall, has it been relatively smooth? If not, what were some of the struggles along the way?
I've definitely had my challenges along the way. I grew up a Jehovah's Witness and left the religion in my mid-20s which was a complete culture shock for me. We were cultishly cut off from "The World", as they referred to it, and I was rather quirky and awkward at the beginning (who am I kidding, I still am!) But I've leaned into that and I celebrate that as a part of who I am and the resulting growth.
Also, being a black woman in any industry never affords a straightforward path. I definitely feel as though I've had to prove myself more and work harder to be trusted and recognized for the talents I possess to this day. I integrated into white society where there was more opportunity in the 90s and you quickly notice other artists gain momentum because of access and advantages that I will never have. Despite this, I have never let that stop me from achieving my dreams. I know who I am and have always had a strong sense of that and it pushes me forward even when reaching my goals may seem delayed or like things aren't going as planned. I try to remind myself to be grateful for what I have achieved so far and realize it almost seems miraculous to be in the position I am considering where I came from and the obstacles I've overcome. I've seen many with similar circumstances as mine end up leading tragic or unfulfilled lives.
Please tell us more about your work. What do you do? What do you specialize in? What sets you apart from competition?
Mohawk Makeup was born in 2010. At the time I wore my hair in a six inch Mohawk emulating one of my favorite actors Mr. T. I was trying to think of a name for my company that people would remember and my best friend actually came up with the name. She was like, you have a mohawk and you do makeup and the name stuck. I do hair and makeup in many areas of my field. I specialize in beauty makeup for people of all colors and gender identities. I'd love to say it's just about makeup but I hunk I really shine when I come to making people feel beautiful and confident before they step in front of a camera.
One of the things I am most proud of as an artist is a moment I had with my mother before her passing in 2016. She was still a Jehovah's Witness, which tends to narrow your ambitions in the world, and I never really felt as if she got what I did or if I had her approval. When I left my stable retail job she was afraid for me and always worried I'd end up on the streets. A month before she passed I booked a job shooting a Weight Watchers commercial with OWN where I would be shooting at Oprah Winfrey's house. I wasn't doing her makeup but the whole thing, especially because I was raised on Oprah and she was a queen in our house, was a really big deal to me.
My mom was near the end and not always lucid but when I told her I was working with Oprah, she perked up and said, "I love that show!" It was a moment I'll always cherish. Sadly, while I was at that shoot she passed away, but the irony of being able to work with the most influential and powerful black women in the world as the most powerful and influential black woman in my life was passing was not lost on me. In many ways, I feel as though she was there with me.
What is "success" or "successful" for you?
Success to me is not measured by a paycheck or a long list of celebrity clientele. In this Industry, you quickly realize how fleeting that is and that you're only as good as your last job. I feel successful when I connect with the person in my chair. I meet people of so many different backgrounds and when I can spend time with someone, see their humanity and feel as though we are more alike than I would have imagined it's been a good day. When I come to set I just wanna have fun and sharing the love of what I do, my talent and having a knee-slapping laugh with people is very satisfying.
Contact Info:
Website: www.mohawkmakeup.com
Phone: 3234744773
Email: lovejoy.beauty@yahoo.com
Instagram: Mohawkmakeup
Image Credit:
Russell Baer Photograhy
Garrett Kline Photograhy (Image by the river)
Suggest a story: VoyageLA is built on recommendations from the community; it's how we uncover hidden gems, so if you or someone you know deserves recognition please let us know here.