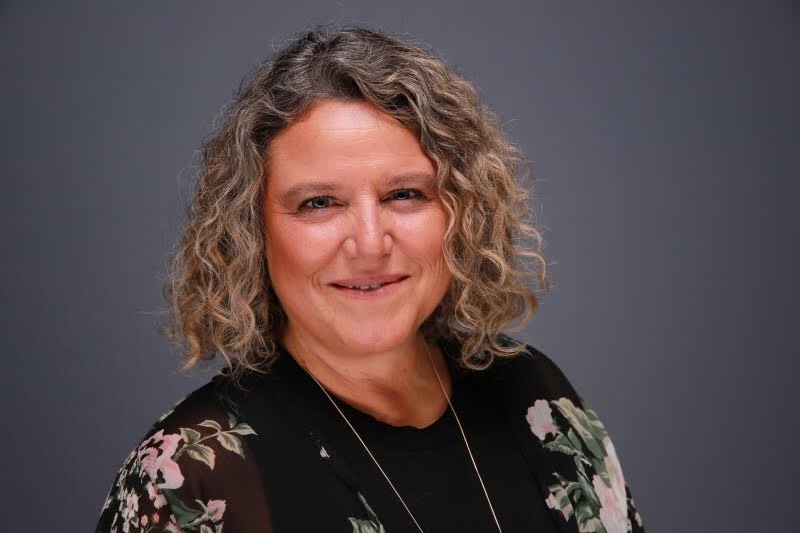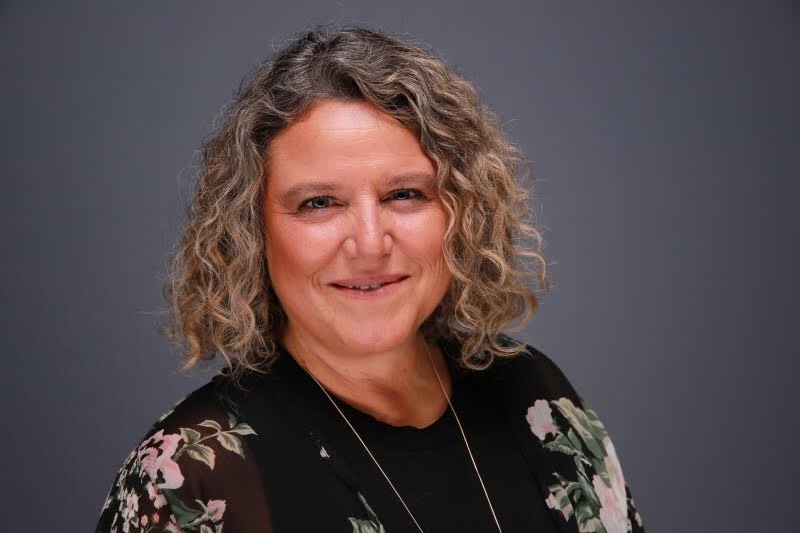 Today we'd like to introduce you to Valerie Shakti Bottazzi.
Valerie, please share your story with us. How did you get to where you are today?
The underlying theme of my life has been a process of reclaiming my uniqueness, remembering who I am while blending my left brain persona with my medicine woman's gifts. My name is Valerie Shakti Bottazzi. I am a woman who has had the courage to leap into her soul's calling blending the cultures within me (Argentine, Italian, American) as I discovered who I wanted to be. I am an honest deeply transparent woman, lover, mom of 2 man-boys, heart-centered entrepreneur, healer, life coach, courageous, fearful and fearless, creative, colourful soul in a human body.
All of these words describe me partially; they are a label for a small part of the complex being I am… just like you. I can easily say my life's journey has been a continuous alchemical transformation bringing love out of pain and healing out of trauma. For most of my life I have felt inadequate, a fish out of water, a square peg in a round hole…. and as I went about my life I have felt divided in half. On any given day or time I would either embody my business savvy woman or my shaman spiritual part. I lived my life happily for many years in the corporate business world with my male side taking over, bringing on success in the material world, which fuelled me to keep going … for a while. In and out of this journey I would take time to go into an "inner quest intensive" period, I took yoga retreats, participated in meditation camps or in shamanic rituals.
As I immersed myself fully into my soulful side I experienced immense joy and magic, but every time returning home and leaving my true essence behind became harder. Keeping myself divided in two as I was coming out of these retreats and stepping back into my managerial roles in the corporate world was becoming a struggle. Before leaving these retreats I would cry my guts out thinking of returning to everyday life. My body was talking to me but I wasn't listening much at the time. Having to keep my true nature hidden was killing my spirit and making me suffer. I would go to my business trips and at night cry myself to sleep in my hotel room. This suffering made me understand I had to do something about it and thus my deeper journey started.
I started changing small things, for example at a business meeting or with clients I would answer a question from a spiritual perspective instead of showing only business demeanor. The amazing part was receiving surprising soulful answers too! I discovered so many people are living divided in the same way I was. Most important I found out they welcomed my candid approach and the opportunity to contact their own lighter side of being. I became happier to be alive and more in synch with the integration happening within me. I acknowledged my worthiness noticing how I was adding value and how I began to be transformed by the events in my life.
Fast forward to the present time. I now know deep inside that we are ONE. We are all connected and we are connected in all of our pieces. Female and male sides are within me with equal strength. I have integrated left and right, Ying and Yang, mathematical and technical skills with clairvoyant practices. I have healed the archetypes of the Divine Masculine with the Divine Feminine bringing joy and ease into my life. When I was finally able to listen to my calling the pull was so strong I could not postpone it any longer.
I HAD to follow the path my whole life had led me towards, which is the reason why I now work as a Life Coach and Healer empowering people as they bring meaning and passion into their lives by saying YES to their spiritual gifts and living their purpose. I love guiding my clients on the path from the painful place of being called but not listening to taking the next step of living a life on purpose that often requires a leap of faith. We are not meant to be doing this alone, we need someone else rooting for us, holding us in a safe space so that we can dive deep into our shadow side.
As smart and fearless as we may be, as full of energy and as many dreams as we may have, accountability and having someone that has been there before, helping us tap into our uniqueness, is incredibly valuable. I know because I have my own coaches that are leading me on and they have theirs too. Most importantly they believed in me when I couldn't and held the vision alive cheering me on when I struggled to keep going towards achieving my dream goals. The beauty of this journey is that it has given me a lot of muscle when I need to turn things around and now life has brought me the incredible privilege of being one of these guides as I live the life I created following my own soulful purpose.
Overall, has it been relatively smooth? If not, what were some of the struggles along the way?
Courage can mean so many things to so many people, but I have come to the conclusion that a really good definition of courage is "confronting fears". Fear and the fear of fear! Amazing but this is the way it has been for me for most of my life. I discovered that courage meant simply confronting my fears, as opposed to not having fears! I have had a roller-coaster type of life since the time I lost my best school buddy when I was only 13 years old. I lost a sister to suicide and my dad to cancer before I was 20. I married and divorced twice before finding my soulmate. I have known financial despair, what it feels to be in it and how empowering it is to have pulled myself out of it.
I have experienced depression all the way through hopelessness, shame, abuse and overwhelm when no solution seemed possible from my perspective. I have endured anxiety attacks when fear was so strong it ate at my solar plexus and ripped my heart as I stood over the precipice knowing the only solution was to let go completely. I have sought all types of strategies… mostly doing. Doing was my drug, I "knew" that if I kept moving and doing things I was "in control"… Nothing farther from the truth. I meditated, I wrote in my journal, I walked in nature, I did yoga, I took courses, I read books, I loved and I TRIED to trust and then I did some more… but fear won for a very long time … And in the end, near the turning point, fear was so subtle it masked itself in all kinds of tricky feelings or thoughts.
Sneaky little thing, the ego tried to trip me at every step of the way. I bucked and resisted, and tried to let go, and did and didn't. I was not able to comprehend in the depths of my being the difference between doing and being. Being. Simply being. No other thing needed. It scared me to the core! The solution is so easy yet not simple to implement. Letting go COMPLETELY of control and live in total trust and just BE is the biggest lesson I learned and that I am still learning. My why is that I yearn to help my others to be able to do the same, to walk their own journey and to put forth their unique dreams and their unique gifts. I know that this life of grace and ease is available to each one of us. The answer is truthfully at the other side of fear.
Please tell us more about your work.
I am an International Certified Coach and Certified Holistic Practioner. I have a Master in Business Administration from the University of Southern California, in Los Angeles, I am a Fulbright Scholar and a best-selling published author. I have a track record of success managing resources and people for more than 30 years both in the corporate world and as an entrepreneur. I speak interchangeably Spanish, English and Italian and have working knowledge of French and Portuguese. At this time in my life, as a Life Coach and Healer, I bring together all of my skills into my passion and soulful purpose. I am the creator "Quantum Leap Your Life, Live Your Purpose" my one-on-one signature program and of "The Mission Map: Activating YOUR meaningful life" a year-long group program based on my research and experience.
I hold retreats and events worldwide with the purpose of creating the container to allow people to experience deep awareness, transformation, and community within the context of taking time off from their routines and experiencing the power of being a part of a sacred circle. My approach is unique in my ability to blend different dimensions and bringing things down to a very concrete reality. I can coach the people I work with by responding to their needs of being in the mind and at the same time accessing the quantum field to bring clarity, ask better questions and open their path to healing. The work I do includes a combination of tools.
I am trained in shadow work, inner child work, healing trauma, healing through cellular memory release, Akashic Record Reading, Meditation training, Channeling, Reconnective Healing©, Osho Energy Healing©, Healing with sounds and colors and I am a certified Aura-Soma practitioner to name a few. I love to watch the women I work with transform their lives in profound ways as they let go of traumas in their lives such as abuse, abandonment, unworthiness, financial distress.
I love watching them as they claim their worth, give themselves permission to listen to their heart's desires, dissolve what's stopping them from living their purpose and taking the necessary actions to create a different reality giving themselves permission to live their best life all around.
How do you, personally, define success? What's your criteria, the markers you're looking out for, etc?
I personally define success as the ability to live a life with loving relationships, friendship, soulful love, passionately creating meaning, living my purpose, with joy, ease, and grace. The criteria of success for me are the indicators that tell me how close or distant am I in the life I am living from my desires. I ask myself if what I do is in alignment with my values, both in my personal life and my business Do I feel fulfilled?
Do I wake up in the morning chomping at the bit looking forward to the day to come? Do I have time and financial freedom so I can spend my time in service putting my gifts out to the world as opposed to being in constant survival mode? Am I in love with my partner? Do I have fulfilling soulful friendships? Do I have a community to which I belong that supports me and where I can bring my gifts to support others? Do I have time and space to give back to the world? Do I occupy myself in some philanthropic endeavor?
Am I aware of the needs of others and of the needs of the planet I live in? Am I doing something to help and support others and mother Earth? Success for me is living life fulfilling my soulful purpose and knowing that my needs are being met because I have a two-way dialogue with my Divine Team. Success is the ability to have integrated both sides of me, to feel whole, to understand what are my unique talents, and to be living the life I have dreamed of.
Pricing:
Quantum Leap Your Life, Live Your Purpose, 1-on-1 6 month coaching program. $500 on-boarding + $997 monthly
The Mission Map, Active YOUR Meaningful Life, 1 year group program, $500 on-boarding + $597 monthly
Akashic Record Reading 1-hour session, $297
Bridge the Gap, From Stuck to Inspired in 90 minutes, $ 497
Purpose Activation Session, 45 minutes 1-on-1 $ 197
Image Credit:
With gratitude to Wendy Yalom Photographer
Suggest a story: VoyageLA is built on recommendations from the community; it's how we uncover hidden gems, so if you or someone you know deserves recognition please let us know here.