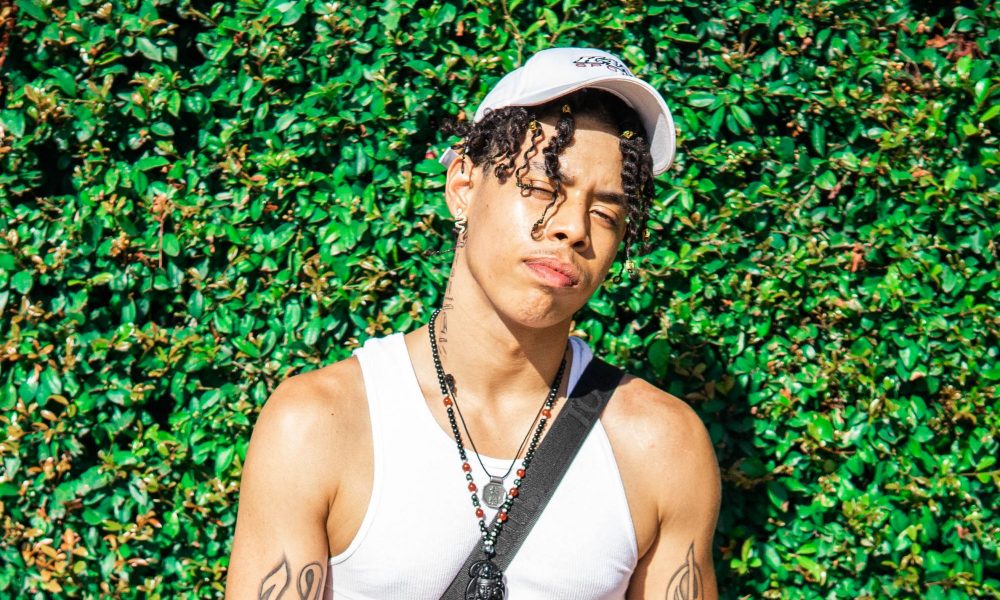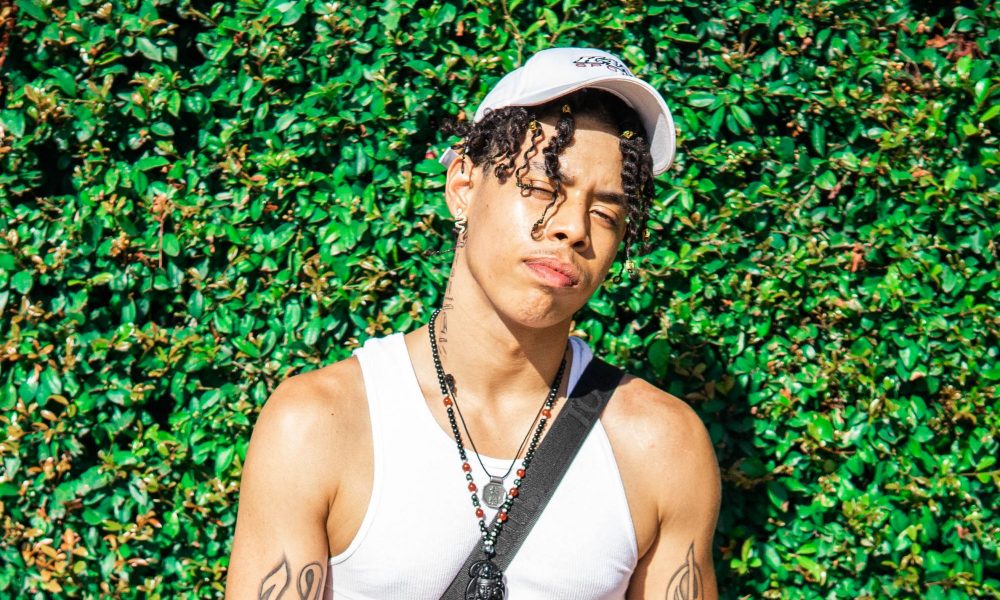 Today we'd like to introduce you to V$ Asad.
So, before we jump into specific questions about your work, why don't you give us some details about you and your story.
I guess you can say my story started with my family my grandfather was a temptation Ali Woodson and my mom was signed to Motown eventually my mom started managing and then made her own record label back in the day called bfly entertainment group so music was always around I was always in and out the studio when I was younger at concerts backstage etc.
My godfather was also Teddy Riley so I was going to guy and Blackstreet performance and video shoots from time to time as well but at this time I was mostly into sports I was a football dude back then or shit really any sport but it was still always around me my brother had a music group and was with my moms label and also my sisters as I just remember going to my brother shows all the time and my sister battling somebody and frying they ass shit was cool of to me but even though I never got into it back then I would always be turning up to there music and other artist rapping all the words I also like to beatbox and beat on the tables and shit that one song back then grinding by clipse was my favorite shit to beatbox I'll do it with a pencil pen bare hand all that.
I think I recorded my first time with my brother when I was in like 4th or 5th grade he just came down stairs and was like bro can you sing at all I was like shit ya but I didn't say shit probably lol but we ended up doing it and idk if I did that good cause I never heard it after that day I also use to hang out with Christain combs a lot as a kid and all he wanted to do was dance and write lyrics even at that young of an age I think we was like 8 or 9 but ya not to long later a year or two we moved to Atlanta and it was a big move coming from Los Angeles but I think it was for the better.
I'm glad we did I made a lot of solid homies over there still to this day I started six grade there and I remember I had this one homie Isaiah and he use to love singing so we damn near have sing offs in school in class really but the girl would love it lol I even sung to a few females over the phone they was fucking with it to but I never took it serious still was a sports dude fast forward to high school I was still just playing with it would freestyle all the time with the homies but never recorded anything and I would be on the table and rap in almost every class one math class teacher would hate us cause all my corner did was rap and battle lol.
But around ten grade somebody was like what you want to be when you grow up I was like basketball player she was like I thought you do music I kinda brushed it off and was like naw never did music but this girl was in a lot of my classes so she knows that I could rap and shit but what really changed my mind was when I was about to move back from Atlanta to LA and the homie Bobby b Jr was like bro why don't you do music and I was like idk I'm into the sport thing and he was like shit you can do both but it only makes since that you would be in music or something like that but whatever he said it made since in my head plus I was a natural at it and I always loved music.
I was always the kind in school with my headphones on everywhere like people would get mad at me cause I always had music playing did it in every grade starting from 6th but when I got back to LA I moved back right before the beginning of my senior year played basket ball that year but I was freestyle all the time still finally me and a few of the homies from my Neighborhood got a mic and a computer and I don't even know what program we used to record on it was some unheard of shit that the homie found it was free we hung the mic in the closet and started recording when we could we got ok at it but I still never dropped none we worked on from there what really stated my music career was when I started an internship at Atlantic records I was interning for an A&R position made some really good connections over there and even better some real good friends but we started trying to write for people whenever one of the studios was open cause and we made some cool shit out of that.
We made this one hook and I put my verse to it to we would be up to 7 am working we had some of the best work ethic can't lie but that's how my first single ever came about called "No Sleep" because we really wasn't getting no sleep we was just working and if you go listen to the song you will see after that I just kept building I started working with an Artist called Lafreshman and we made a lot of music together only dropped one of them so far and I didn't really like my verse on it but that like my biggest song rn so you never know after that song dropped I hop on another feature with my brother from New York this was a super dope experience.
I got flew out for a video shoot and all the record label "Heads Music" is one of the best label out they make you feel right a home big shout out to them they have artist such as legendary Wyclef Jean, Riley, and jazzy Amra the song was called "The world is yours" by Riley ft me it was produced by Wyclef Jean and Kofi black the video ended up getting three millions views on worldstar big achievement for me we got more music coming soon my bro Riley about to drop a project and now I'm at where I am now I just dropped a single called "Flip It" and this is probably my favorite one right now this is the lead single to my first ep that I am about to drop at the beginning of the year called "Overlooked" it will have six songs on it and I'm pretty happy about.
So make sure y'all keep a eye out for that but ya I learned a lot coming up in the business and over the past few years I even been finessed out of a top 100 billboard song already but that comes with learning this business and I wasn't trippin really we will have a lot of those but ya this is a little summary of my story we got a long way to go in the words of the great nip hussel the marothon continues.
We're always bombarded by how great it is to pursue your passion, etc – but we've spoken with enough people to know that it's not always easy. Overall, would you say things have been easy for you?
No definitely not with anything I don't think there's ever just a smooth road there's always gonna be obstacles I've been finessed out of song that.was on the billboard top 100'ive had money problems and I couldn't get in the Studio for days or weeks I've had engineers that don't send records all that I would say one of the hardest parts is building your team and everybody being on the same page.
Can you give our readers some background on your music?
I'm a singer and a rapped I make mostly hip hop music but I also do r&b and a Lil EDM I guess you can say haven't released any EDM songs yet but I got about 2 or 3 of em I just like to make music that makes you feel good or something you can relate to that going on in my life I want people to feel my shit so they have to start dancing or just bobbing their head this is why I make music and because I love music ever since I was little.
Has luck played a meaningful role in your life and business?
I've had a lot of luck in my life got the chance to meet a lot of great people and help my career go places I've also had to luck of having a lot of music people around me and you know sometimes it's all about who you know but that not to say bad luck hasn't hit a lot you gotta get money somehow to find this music shit so I've had my fair share or things not going right.
Contact Info:
Image Credit:
@shooterjds on Instagram
@realprophessorx
Suggest a story: VoyageLA is built on recommendations from the community; it's how we uncover hidden gems, so if you or someone you know deserves recognition please let us know here.