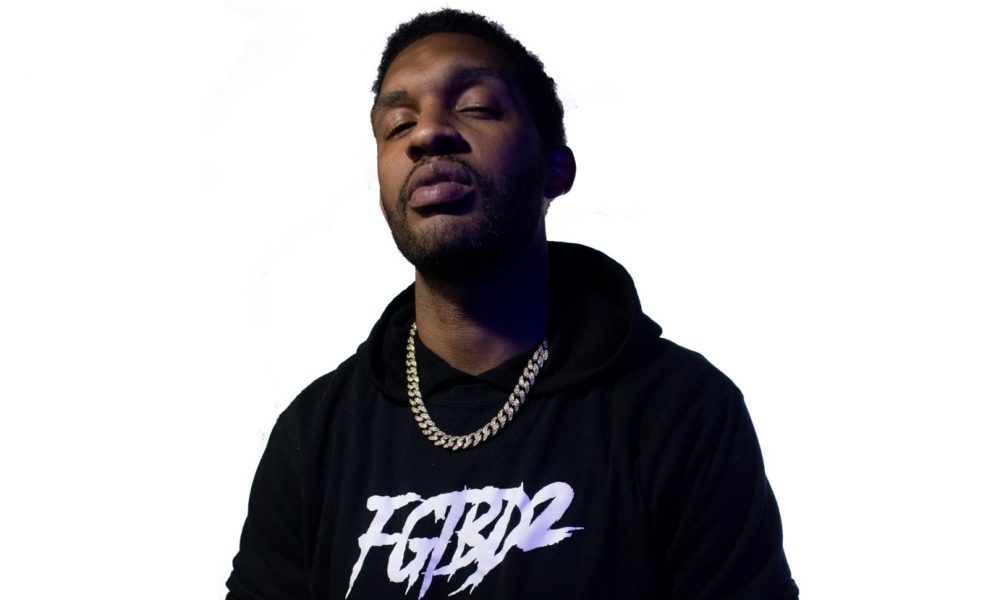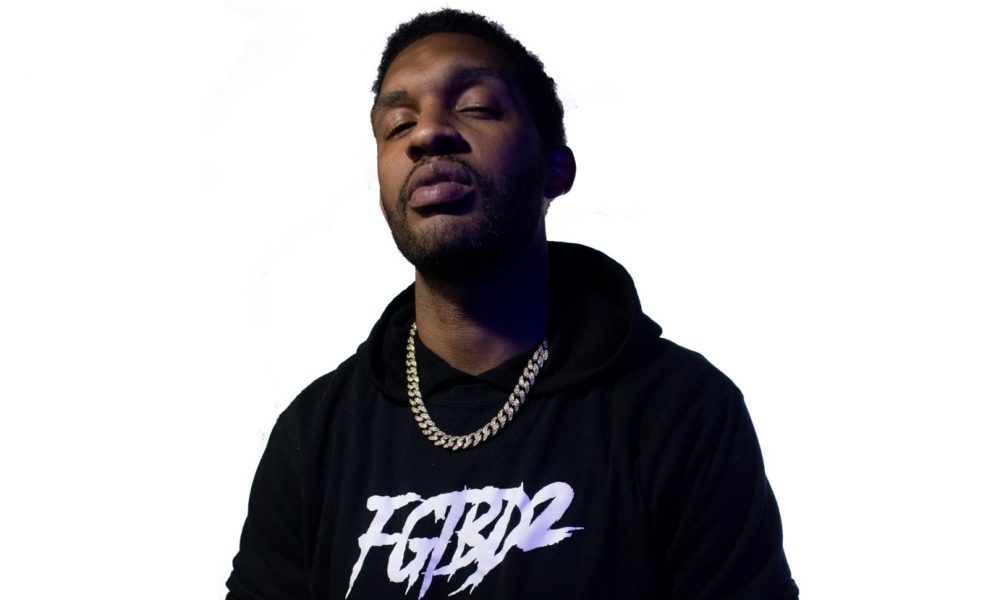 Today we'd like to introduce you to Universe, The King.
UTK, please share your story with us. How did you get to where you are today?
I've always been a fan of hip-hop as long as I can remember. Back in the late 80's my parents used to throw lots of house parties and I was the kid always center stage dancing and entertaining the crowd. Growing up, you couldn't find me without a basketball and a walkman listening to a mixtape I recorded from the radio. I'm pretty sure I knew the words to every rap song back then despite me not understanding the meaning. I'm a total perfectionist so to assure I didn't mumble I used to write down the lyrics to every song and read them over and over until I memorized them. I have a photographic memory so that's literally the only way I would remember. Back in 2000, one day my best friend since first grade, Alred Taylor, sat me down in his room like "yo we started a rap group and you're in it." Of course, never having written my own rhymes, I declined the offer but Al was persistent. Eventually, he convinced me to write my first rhyme and I was hooked! I actually wrote three rhymes the first time I ever tried. They weren't very good but my understanding for how to structure verses and songs etc. came natural from years of writing down lyrics to other songs.
When I started school at Crenshaw High, I befriended a guy who befriended a guy who had also written his first couple raps. So, of course, the instigation was at an all-time high. And next came my first battle and first-time spitting raps out loud in a cypher full of people I barely knew. There was literally no comparable feeling and I loved the energy but I stayed away from the battling and focused more on making songs with a group I had formed called the "Verbal Tactics". At this time, I am performing under the alias "16 BARZ".
By the time 11th grade came around I was well known at Crenshaw for being a student athlete and, of course, rapping in every cypher. One day I had the idea to have "Freestyle Friday on the Quad" at lunch. This is at the height of BET's 106 and Park so literally the entire school was in attendance when it was time to battle. That first time I stepped to the mic and started rapping everyone's face was in complete awe and amazement. The crowd literally roared with every joke I told in my freestyle and cheered me on as if this was my own sold out concert. Such an indescribable feeling. Truly the moment I fell in love with hip-hop. I knew I wanted to spend the rest of my life living that feeling.
I graduated from Crenshaw in 2003, #11 in my graduating class with a 4.6 GPA. I went to UC Berkeley where I was introduced to Bay Area culture during the "Hyphy Movement". The culture of the Bay was so vibrant and embraced me so well. Although I was from LA, my "style" had its own uniqueness relative to artist from the Bay. From 2003-2006 I soaked up as much game as I could before heading back to LA for good. Due to much ignorance and racism I experienced while on campus at UCB and the fact that my mind was completely focused on music, I went against my mother's wishes and enrolled myself in LA Recording School. The way I saw it, had I become an African-American Studies/Sociology major, I'd never be completely happy with myself. I wanted to be a rap star! But also knew I had to pay my bills so what better thing to do than learn a trade within the music industry. I had already been making my own beats, recording my own songs, and mixing my own tracks so why not become certified and get paid for it.
For the next six years I worked on my craft in every way possible from releasing my own music, to creating music for other artists, to experimenting with different sounds and genres. My unique style of music would gain the attention of many major labels including Interscope & Def Jam amongst others, and even landed me in the studio with legends like Dr. Dre and Zaytoven. Although I was never signed under any major contracts, my resume includes being a BET Music Matters artist (2014), touring with the Vans Warped Tour (2013 & 2016), along with opening for mainstream artist such as The Game, Nipsey Hussle, YG, 1500orNothin and more all-in sold out venues. By the time 2013 came I felt I had done so much as 16 BARZ for the past 13 years I felt it was time to reinvent myself.
I came up with the name UTK (Universe, The King) as a derivative of 16 BARZ. You can consider "16 bars" to be the length of an average verse in hip hop. Without the verse, you have no song. Without the song, you have no music. Without the music, there is nothing. That was my statement calling myself 16 BARZ; I am a needed element. When you break down Universe you get Uni-Verse or One Verse, for which I am The King at creating the needed element henceforth.
My first album under the alias UTK was titled "M.U.S.I.C. Volume 1.6" and was released in 2013 along with 4 visually creative music videos was the catalyst for bringing me to the eyes and ears of many. The videos, which I consider short films, gained a combined 425,000+ views on YouTube and were featured on numerous media outlets online. My 2014 follow up project, "Feels Great to Be Dope" or FGTBD, added to the already growing buzz online upon the release of my song "Talk to Em" featuring Ab-Soul and Loaded Lux.
In 2015, I released the street single "FTSU" which was self-produced and earned numerous spins on Internet radio stations such as Home Grown Radio. From the success of the single, I was able make my television debut performing on Revolt TV live (2015 pilot episode). Months later, I would become the host of the 2016 Road to BETX show on BET alongside rapper The Game.
Life was full of blessings but my biggest blessing came when my wife and I found out she has a disease called endometriosis which prevents us from being able to conceive naturally. In 2016 we both faced our toughest obstacle and it was only through God's grace we were able to afford the IVF procedure and conceive our first child whom we would beautifully name, Hope. To create awareness for couples who may be experiencing similar situations we started a YouTube page where we shared our entire process from day 1 to baby Hope's birthdate. Such a beautiful blessing that taught me the importance of living life and embracing happiness.
Since 2000 I had chased a dream of being a superstar but in the process, I forgot what made me fall in love in the first place. The craft. The writing. The feeling. The emotion. I used to rap with my friends and we all hung out and collaborated ideas but no more. Truthfully speaking, when I sat down and thought about it, I was so far disconnected from the reasons I started that I lost sight of the love I had for hip-hop. I had a new love and her name is Hope. So, I gave up on my dream of being a rap star because after 16 years of not, I knew it was a long shot and, to keep it real, being a daddy felt much more rewarding.
For two years I barely created anything. I was just a dad and it felt great! I stayed at home with my baby girl and gave my every effort to learn how to parent. My new goal was to be Super Dad! And I was exactly that. God blessed me with a perfect angel so it's my job to honor His name through my actions. But as Hope grew older, she became more and more independent and wanted daddy less and less. So, I started creating more and more. Then one day my wife sat me down and said "Look, I know how you feel about the 'rap star' dream but I want you to do what will makes you happy. You're a great father and husband and I'm going to support you no matter what. Don't just throw away your God given talent." These words were like a breath of fresh air and motivated me to get back out there and grind until greatness happens. And that's exactly what I did!
The first order of business was to network so I planned on going to A3C in Atlanta for the first time in 2018. I didn't purchase a plane ticket or credentials because it was more than I could afford but God made made a way. I stumbled across a contest on an app called "RapChat" where the emcee with the best rap wins tickets to A3C. I won that contest! Talk about blessings but that's just where the snowball began.
In October 2018, I also won the Craft Syndicate music mentorship contest and collaborated on "Hierarchy" with Zaytoven & THE LATE GREAT Nipsey Hussle. There were thousands of other emcees who entered but I was chosen as the winner, awarded a $15,000 budget to fly back and forward to Atlanta for studio sessions, and got the "rap star" treatment at a sold out show designed for me to premiere the song. At this point in my life my belief in the power of true manifestation had grown exponentially. I was sure that with the success of the single and the growing relationship with myself, Nipsey, and Zaytoven that life was on the up and up. Until tragedy stuck.
On March 31st, 2019 Nipsey Hussle was killed. In cold blood. And thanks to social media, the world watched! I was heart broken and distraught. After all the hard work and dedication, a man puts in to achieve greatness he meets his demise in such an undeserving manner. I hadn't been so deeply hurt by someone's death since 2007 when my brother Marquise Alexander was killed, ironically, on Crenshaw and Slauson. When the world lost Nipsey I felt like I lost a part of myself. Why? Because he was the great hope from the hood. The one to "do it right" to make it out the hood. The first time I ever met Nipsey was at the Slauson Swapmeet where we showed each other love and exchanged CD's. I only ever knew Nipsey to be a humble and respectful warrior down to ride for what he believes in. The true spirit of our neighborhood. He embodied what it meant to be from South Central. I tattooed a picture of Nipsey on my arm as closure emotionally but I'm going to make sure his legacy lives on through me if nobody else.
After six months of depression over the death of Nipsey Hussle, I got a sudden burst of inspiration to write and record a 33 track album titled FGTBD2; the follow up to my 2014 release, "FGTBD". The project has 27 original tracks and six "messages" that add to the positive energy that flows throughout the project. I like to look at it as therapy. I bottled in years of thoughts and emotions then finally erupted when Nipsey passed. I wrote a song titled "NH" because I wanted to give tribute to NH the Great but also highlight the struggles we face growing up in our neighborhood. I take pride in every word I say as would a poet. My aim is to speak on a frequency that vibrates now and with future generations. My only goal is greatness.
THE MARATHON CONTINUES 🏁
We're always bombarded by how great it is to pursue your passion, etc – but we've spoken with enough people to know that it's not always easy. Overall, would you say things have been easy for you?
I would compare my journey to a jungle safari in an off-road jeep. Bumpy road but my vehicle of choice is always designed for the proper terrain. I've run into obstacles that, for the moment, seemed immoveable. But through God I've learned that even the things claimed to be impossible scream IM POSSIBLE! I was told by an AnR that I needed to either sound more like The Game or dance more like Soulja Boy because people "aren't that smart" to keep up with complex lyrics and wordplay. I used to doubt my creative ability because everyone told me I should sound more like this person and like that person. All the while having a unique flavor that comes from within. I really struggled with deciphering whether a person was hating, constructively criticizing, or ignorant to great lyricism/poetry. Other than the mental and emotional struggles of realizing opinions are like assholes, the journey has been amazing.
We'd love to hear more about your music.
UTK (Universe, The King) is a world renown conscious hip-hop lyricist, producer, and actor from Leimert Park, CA. As an artist in a new era of music, UTK is viewed as a driving force in bringing back the essence of creativity and positivity to the mainstream all while inspiring future generations to achieve greatness.
What were you like growing up?
Growing up, I didn't have many friends because me, my mom, and my sister moved around a lot from 1990-1995 after my parents divorced 1989. I was always goofy and silly but over time I became really shy and anti-social suffering from symptoms of the "single mother syndrome". No male role model to look up to and my mom worked numerous jobs to keep food on our table. Literally worked day jobs and graveyard shift at the Post Office. I was raised by good ole Uncle Phil, Carl Winslow, and the other tv dads that taught me a lot those much needed life lessons. My first talent was drawing. I've always been a comic book head and it started because I enjoyed drawing the characters which lead to me reading the stories. My first video game system was Atari and I have owned every gaming system at least once in my life if I don't still own it today. I started getting good grades in middle school because my mom started giving me $5 for every "A" I brought home and I used that money to buy video games. I played travel baseball and basketball since I was 2 years old. I take pride in the fact that the very first basket I ever made was in the wrong basket and in little league if I didn't hit a homerun, I wouldn't run the bases.
Pricing:
Feels Great To Be Dope 2 (HARD COPY) $33 ➡️ http://UniverseTheKing.com/online-store ⬅️
Contact Info:
Suggest a story: VoyageLA is built on recommendations from the community; it's how we uncover hidden gems, so if you or someone you know deserves recognition please let us know here.