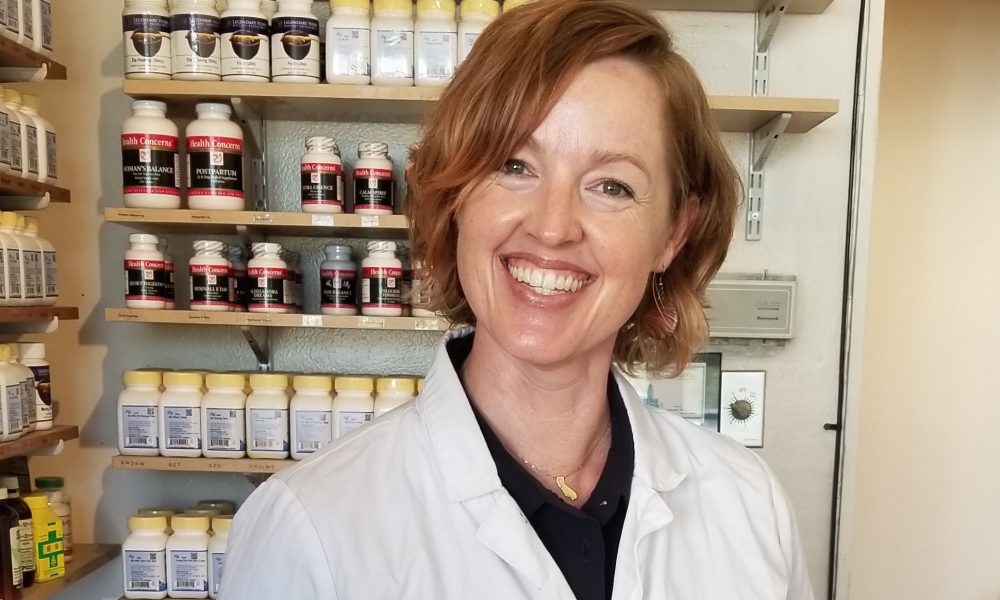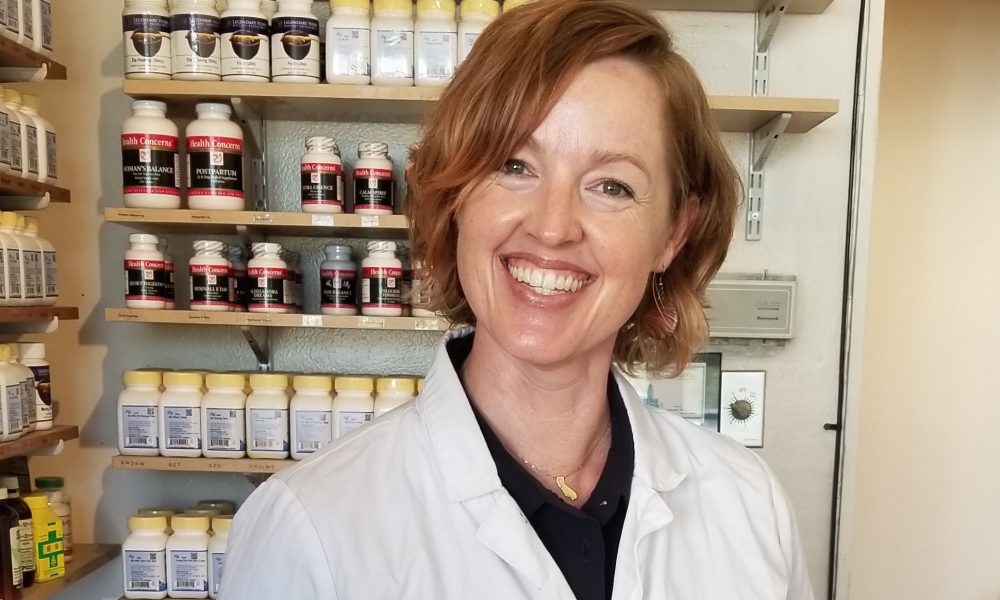 Today we'd like to introduce you to Holly Anderson.
Holly, let's start with your story. We'd love to hear how you got started and how the journey has been so far.
My path to becoming a full-time acupuncturist has been a winding one – I was living in San Francisco, trying to figure out what I wanted to do with my life. It was the early 2000s, and while I loved my work running the LYRIC Youth Talkline (a peer-based counseling line for LGBTQ youth that later became the Trevor Project https://www.thetrevorproject.org/), I was getting older and felt stuck. While on vacation with friends in the Dominican Republic, my friend Ana asked me what I was going to do when I got back to SF. I answered "go to acupuncture school" which was a surprise to us both.
Traditional Chinese Medicine (known shorthand as TCM includes acupuncture, moxibustion, cupping, herbal medicine, nutritional and lifestyle counseling and meditation) had helped me tremendously – when I was in my early 20s I was a very healthy person who felt terrible a lot. I had trouble sleeping, bad periods and I caught colds at the drop of the hat. I didn't even know how much built up tension I was carrying around every day – I thought having shoulders muscles as hard as rocks was normal. But getting needles put in me was not an easy sell. It did not sound good.
Fortunately, I was pretty desperate to feel better, so I made an appointment with Anju Gurnani who absolutely changed my life. I got regular treatments from her and over time, all of my symptoms improved. Daily life got a little easier. I held Anju on a pedestal, she had been in practice over 20 years when I started going to her. It was like she was born with needles in her hands. Telling her I was going to the American College of Traditional Chinese Medicine (ACTCM), her alma mater, made me so nervous my mouth felt like sandpaper as I formed the words. She was the acupuncturist I wanted to be.
I'm not going to lie, acupuncture school is expensive. Even though ACTCM is a non-profit, the fees were more than my family could help me cover. Like so many of us, I mortgaged my future to fund my education by taking out student loans. I also worked part-time all the way through school at coffee shops and retail stores around San Francisco. This was back when SF, while expensive, was not RIDICULOUSLY expensive so you could be an underfunded grad student and get by if you were willing to hustle.
ACTCM was a wonderful school – I feel very lucky I got my training there. We had generous instructors who were passionate about passing this medicine on. I learned free-hand needling technique,which is going out of style among western acupuncturists as the schools are leaning toward the easier to teach style of using guide tubes. I'm pretty much an acudork and I love learning in the more traditional styles. I read about acupuncture, Taoism and Traditional Chinese Medicine for fun, so I really loved being in school.
I went through some very difficult times in the almost four years I was in graduate school. I had to slow down my program to protect my mental health which was not the best after some shocking loses and grief shook my foundation. It's a long, somewhat juicy story, but let's just say I was not being my best self. I got really messy, and then I realized I needed some help. I got into therapy and started getting acupuncture at least weekly. Since I was in school, I could go to our student clinic and get treated for free. This experience dedicated me to making acupuncture as accessible as possible so that more people could benefit from treatment, not just people with good insurance or lots of extra cash. I also now had first hand knowledge of how this medicine can be a balm for the pain of daily living, and a profound treatment for trauma and PTSD. I feel so lucky to get to receive and give this kind of treatment. I really don't know how my life would be without it, and I don't want to find out.
After graduating from school in December 2007 (I earned a Master in Science in Traditional Chinese Medicine and passed the rigorous licensing exam) I found myself with a Master's Degree and the words Licensed Acupuncturist after my name, but no job. Pretty much to be an acupuncturist meant starting a business – no small feat especially with no savings or access to capital. So I got a full-time job working for Blue Bottle Coffee Co at their then brand new cafe in Mint Plaza. Blue Bottle was still a tiny company at that time, but they offered more than minimum wage and health care benefits so I counted myself lucky to be clearing dishes 40 hours a week with a Master's Degree. I did eventually get promoted to be their "Siphonista" which ended up being really fun. I made siphon coffee on a fancy halogen light powered Japanese coffee machine that was the first of its kind in the US. I was interviewed for Vogue Magazine and was on the Cooking Channel – all for making coffee.
I will always be grateful to James Freeman (Blue Bottle's founder) for being supportive of me as I transitioned into being a full-time acupuncturist. While working at Blue Bottle I enrolled in a business class for low-income women. I wrote a business plan and launched SWAP – the Service Worker's Acupuncture Project, which provided acupuncture at an affordable rate to the service workers of San Francisco. My girlfriend (now wife) did the graphic design and logo for me, and a dear friend offered to set up my website which I desperately needed. I am grateful to both of them to this day for helping me with some of the more overwhelming parts of launching your own business. SWAP was open just one day a week at first. As I added days at SWAP, I dropped shifts at Blue Bottle. They let me keep my health insurance for a year working just 8 hours a week. James was that supportive of my burgeoning acupuncture career.
Things evolved slowly from there – in 2010 I was hired as a contract acupuncturist at East-West Integrative Medicine in the Glen Park neighborhood of SF. The owner, Marnie McCurdy, was a role model and cheerleader to me, and she was instrumental in me being able to finally quit Blue Bottle and work exclusively as an acupuncturist.
I never thought I would leave San Francisco, but as the cost of living increased, my acupuncturist earnings were not keeping up. I passed SWAP onto my associate. My wife and I moved to the LA area in January of 2015. Like most mid-life relocations, it was not particularly smooth. Finding myself unemployed (another long story) in the summer of 2016, I went on Craigslist and searched "acupuncturist" without much hope that anyone would be looking to hire a seasoned acupuncturist. It turned out, Universal Family Wellness Clinic was hiring! This felt fated, as I had come across their website years previously and thought "Maybe I'll work with them someday".
UFWC is a very special clinic. It is full service and of the highest quality. It is also sliding scale. Treatments are $45-$75, and we have a $40 low-income rate. We ask that patients consider their income and budget to choose the price within our scale that allows them to come as often as needed to get lasting results. We require no proof of income as we trust our patients to pay a fair fee. This model has been very successful so far, and our clinic continues to grow.
I feel that I am supported in being the best practitioner possible at UFWC. It really is how I imagined how I would treat people when I was in school. I am a full-time acupuncturist, and because I work as part of a team, all I do is take care of my patients. I treat 50-60 patients a week and I only take new patients by referral from current patients. I am grateful I no longer have to stress about being busy enough! I enjoy my patients and feel happy at work.
Great, so let's dig a little deeper into the story – has it been an easy path overall and if not, what were the challenges you've had to overcome?
I am honored to get to be a witness to my patient's lives. I try to hold space for whatever it is they are going through, and on some days this means my job can be very intense. I see between 12-15 patients a day, and some days all I can do when I get home is lie down on the floor and let it hold me up. As things in our country have grown more tense, as the reality of climate change is barreling toward us, almost everyone is more stressed, anxious or depressed. I'm feeling this as much as anyone, so I really do have to focus on taking really good care of myself so I can be good at my job during these challenging times. I try to sleep enough, I learned to cook, I try to be moderate in my vices and I have to get out into nature to recharge sometimes.
Universal Family Wellness Clinic (UFWC) – what should we know? What do you do best? What sets you apart from the competition?
Universal Family Wellness Clinic is a unique place. The owners are Mike and Brooke Niss, a married couple of acupuncturists who had a vision. From their website: "Our mission is to provide individuals and families in our community with affordable, high quality, patient-centered care. We integrate acupuncture, Chinese herbal medicine, & bio-medical diagnostics at our clinic. We are passionate about helping patients not just get well but stay well through sustainable dietary habits, stress relief, and connection to nature."
UFWC has a unique pricing structure – it is $45-$75 a treatment, with a $40 low-income rate. Our patients tell us what rate works for them within our scale. We have streamlined clinic – no receptionist or front desk person means we do everything for our patients – scheduling, taking payment, making herbal formulas in addition to providing treatment. This keeps overhead lower so that our affordable prices are sustainable for the business. More importantly, we provide excellent patient care. We strive to do the best for them every single day.
What moment in your career do you look back most fondly on?
I'm really proud to be a part of building a clinic that is outside of the health insurance system. I think it is wrong for people and corporations to be skimming off the top of our healthcare dollars like the insurance companies and middlemen do. I think healthcare providers should be paid fairly for our work, but I don't think anyone should be getting rich off of someone else's illness and pain. This seems unethical to me. So it feels good to be actively building an alternative, not just shaking my fist at the sky about the state of our healthcare system.
Contact Info:
Address: Universal Family Wellness Clinic
4209 Santa Monica Blvd Suite 100
Los Angeles, CA 90029
Website: universalfamilyclinic.com
Phone: (323) 617-5027
Email: info@universalfamilyclinic.com
Image Credit:
Rashawn McCraney, Amelia Damplo, Meghan Nesbit, Tara Lohan
Suggest a story: VoyageLA is built on recommendations from the community; it's how we uncover hidden gems, so if you or someone you know deserves recognition please let us know here.