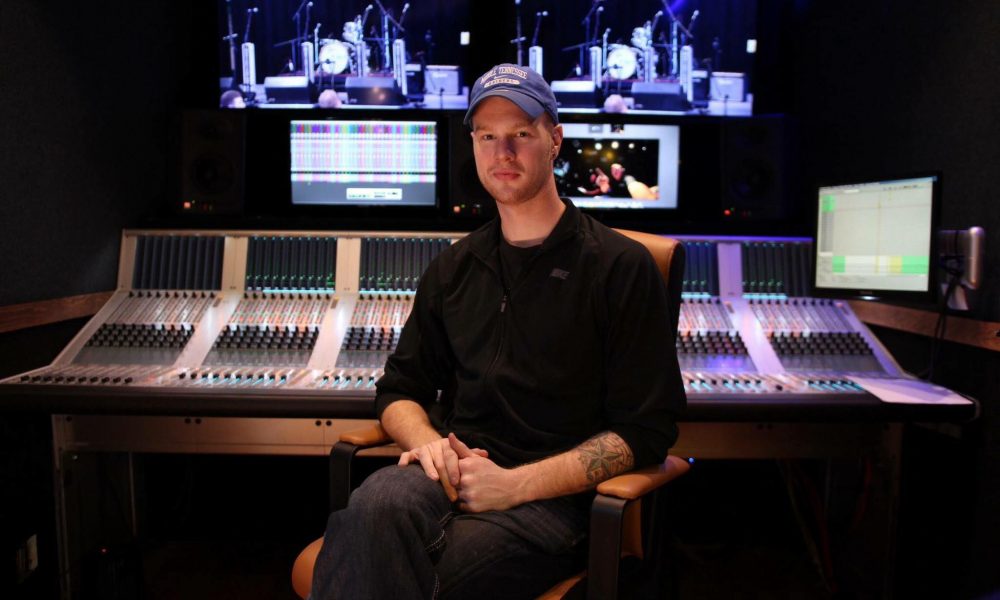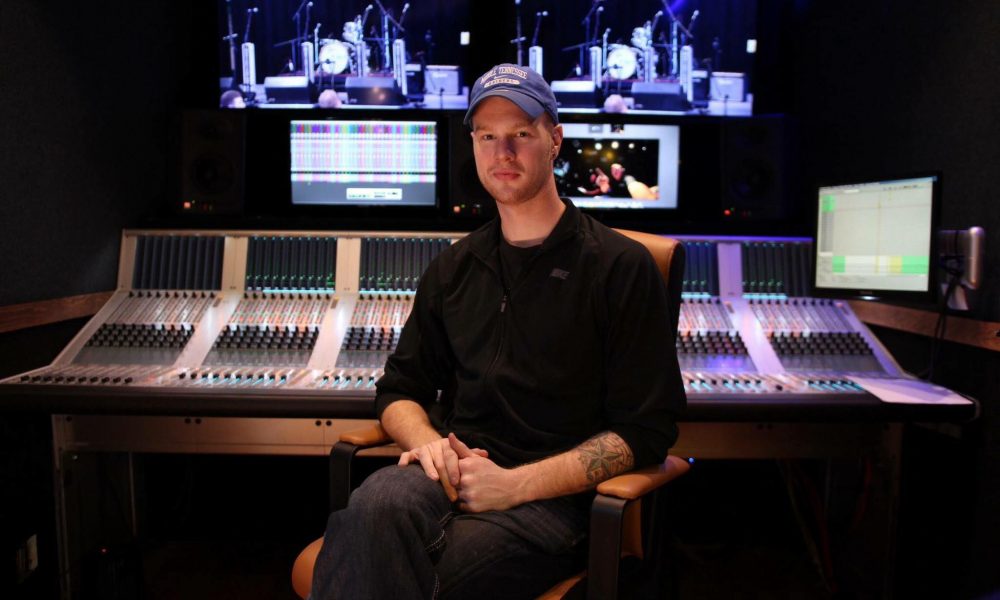 Today we'd like to introduce you to Tyler Spratt.
Tyler, let's start with your story. We'd love to hear how you got started and how the journey has been so far.
I grew up in a small town of about 3500 people called Oregon, Illinois. It is about an hour and a half west west of Chicago. During high school I was an athlete as well as being heavily into band and drumming. I received a full ride scholarship to play college basketball at Sauk Valley Community College and gave that up after one year to pursue music. I finished my associates in Business and moved on to Northern Illinois University where I put together a "contract degree" in Electronics and Recording Technology. This was my first real introduction into recording arts and how deeply science, art, and music are all related. While I was there I played in bands as well as recorded anything I could just to get practice. Mixing became extremely intriguing to me because it offered me time to experiment with how to shape sounds and also make mistakes that would otherwise be detrimental to a recording session. I became obsessed with mixing after a while and decided that mixing was going to be my future career path and everything I have done since has been to work as a mixer in the music industry. After realizing I wanted to mix music full time, I went on the hunt to find a really great recording program that I could apply for. There really aren't a lot of accredited colleges that have bachelors in Recording Arts and even fewer who have Masters Degrees, but I found a flier in the music building at NIU that was for a Masters of Recording Arts at Middle Tennessee State University. After looking at the requirements I put all my efforts into applying for that school. At first I was not accepted into the program. The school only takes 12 students each year and I was number 13 on the list. Luckily for me, someone decided not to attend and two weeks after being told I was not accepted I received an email from the recording arts department wondering if I was still interested in attending. Of course, I said yes, and prepared to leave for Murfreesboro Tennessee. I had slightly more than one month to find housing and get myself ready for a new school year. In order to get in-state tuition I decided to buy a condo, and the day I signed for my condo I moved in and got ready to start my Masters degree. Going to MTSU was the best thing I could have done for my career and focus. Not only did I learn a lot, but the school put us in practical situations where we could take chances, mess up, and learn without the pressure of losing a job or being run over by life. While in Tennessee I would take frequent visits to Nashville just to see bands play and meet anyone and everyone I could. My thesis project for my Masters was called "A Comprehensive Study of the Fundamentals of Mixing". This projects object was to explore the fundamental elements of mixing including, monitoring, balance, arrangement, and signal processing and define specific rudiments that can be practiced in order to improve an engineers understanding and implementation of each element. My first internship was with Matt Andrews at The Sound Emporium Studios. I met a lot of people and became friends with the manager of The Sound Emporium, Juanita Copeland. She allowed me to do part time work at the studio after my internship was finished and she is a major reason why I was able to come out to Los Angeles and and find a job in the industry so quickly. I also, interned with Ryan Hewitt, for a few months near the end of my time at MTSU. Juanita and Ryan's recommendations helped me greatly when applying for jobs in LA. I originally moved into my then girlfriend, now wife, Alex's parents house in Fresno, while I took day trips down to LA for a job interview at The Village Recorder and apartment hunting. After receiving the job at The Village, it took me about two weeks of trips to LA to find an apartment that I could afford and was close enough so I only had to drive 2 hours in rush hour traffic. A year went by and I met Mark Needham. I asked him if I could come see him mix and it just so happened that he was looking for a new assistant, since his old assistant was starting to venture out on his own as a free lance audio engineer and producer. I have been with Mark ever since, assisting him as well as continuing my own mixing career and building my client base.
Has it been a smooth road?
It has not been a smooth ride at all.
While I was at MTSU I worked a morning job as a graduate assistant to help pay for tuition, as well as a live sound job with Middle Tennessee Production Services and internships with The Sound Emporium and Ryan Hewitt.
Finances are always tough to manage as a freelance engineer. One month may be slammed and the other may be a lot more open. Time management is tough especially with a wife and dog at home as well as trying to make time to go out to meet bands and have meetings with clients to discuss projects.
We'd love to hear more about your business.
I am a freelance mixing engineer and producer.
I specialize in mixing audio for bands and record labels as well as develop artists who I feel could be great.
I am most proud of the fact that I am still hanging on and working in a highly competitive industry that is not only extremely difficult to get into, but also difficult to have longevity in.
What sets me apart from my competition is my ability to take a song and help an artist vision be fully realized and then some. I believe that an artist is in control when they are working with me and I need to make what they want work for the song. Not only do I created incredible mixes and productions, but I do it with the utmost respect for the artists vision.
What role has luck (good luck or bad luck) played in your life and business?
I believe that there is a fine line between true luck and when opportunities produce an outcome that seems like luck. As Seneca says "Luck is what happens when preparation meets opportunity". I do believe that but I also believe in great timing and lucky circumstances. There is no way I would have been able to work with Mark if his old assistant wasn't moving on. That is simply luck. Of course I was prepared and I created the opportunity to meet Mark by reaching out to him, but I wouldn't be working for him if he still had an assistant at the time.
There are two artists that I work with right now that I feel I was extremely lucky to work with. One is Nadia Vaeh and the other is Molly Moore. I was lucky that Nadia reached out to me on Instagram and now I am developing her as an artist. I met Molly when I went to see another artist perform and she was opening for them! She was the best performer at the show and I introduced myself.
I met my wife when I went to visit my sister in Denver. I created the opportunity to meet her by going to visit a family member, but I was lucky she was coming out to dinner with us the night I got in.
Contact Info:

Image Credit:
Photos taken at Mark Needhams Red Oak Studios