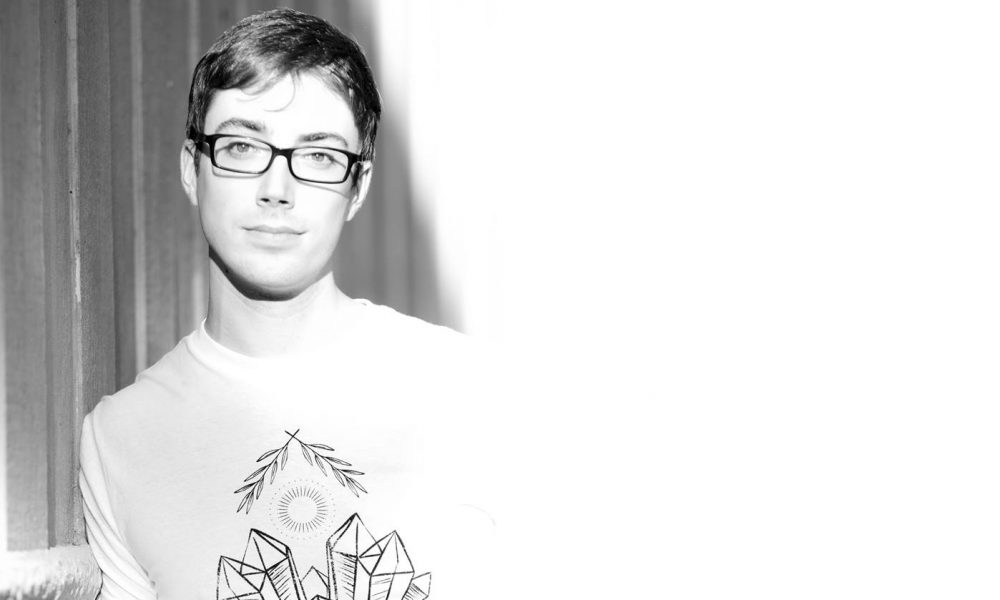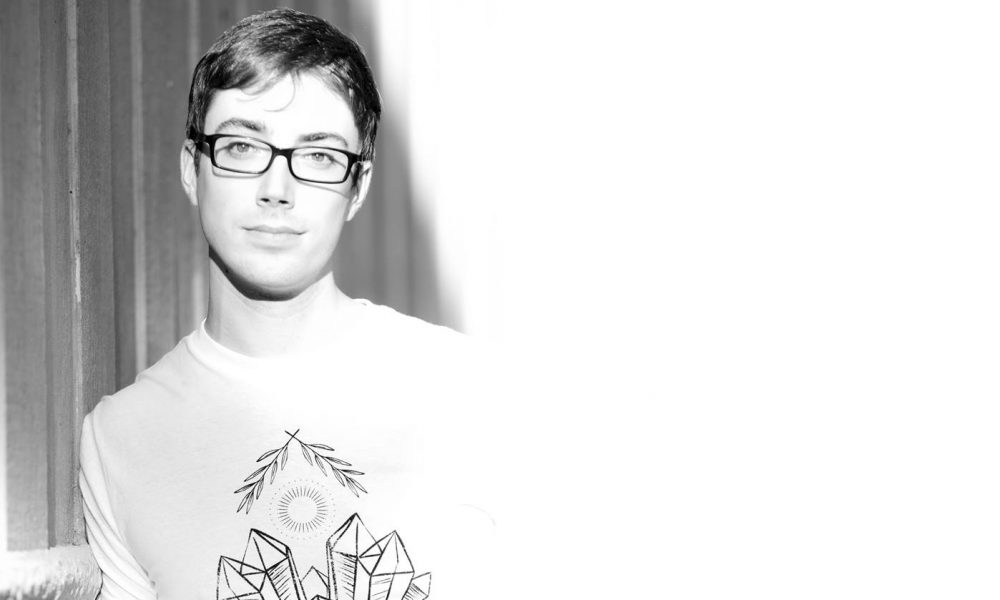 Today we'd like to introduce you to Tyler Scrivner.
So, before we jump into specific questions, why don't you give us some details about you and your story.
I'm originally from Gilbert, a gentrified, super safe, super BEIGE suburb of Phoenix, Arizona. I was privileged enough to live in the parts of Gilbert that were newly developed and continued to develop as I grew up. I never attended a school that was more than a year old until I went to college. Everything was so new that there were no established tradition. Everything was beige and identical and lacking in character. I'd always been artsy, and since I didn't find a whole lot of artistic stimulation in the real world, I turned to fiction. I was pretty obsessed with "The Wizard of Oz" growing up because of its design and special effects. The tornado scene is still one of my favorite sequences in any movie, and the sudden burst of color when Dorothy goes from sepia to full-color? 5-year-old me was shook. I'm still shook. It's why Toto is part of my current logo.
Video games, especially Nintendo games, were also a formative part of what I look for in design, especially color. I think color is what I respond to more than anything else when I design, and I think a lot of my work supports that. "The Legend of Zelda" series and the "Super Mario" franchise are both great examples of communicating a mood through color alone. These video games were a great foundation for learning about color theory. My emphasis on color goes a bit deeper. It turns out I have synesthesia, which is "the production of a sense impression relating to one sense or part of the body by stimulation of another sense or part of the body." Basically it means for me, my brain automatically assigns numbers and letters a specific color. It's similar to how flavors are visualized in Pixar's "Ratatouille." The idea that the world is compartmentalized into a system of colors like the world is a giant watercolor palette, is apparently how I'm wired.
Another source of inspiration came from the Tim Burton films of the early 90s. I was just old enough that movies like "Edward Scissorhands" and "Beetlejuice" were commonly aired on TV. My parents love those movies too so whenever they were on, it was a family movie night. The way the older Tim Burton movies pushed their visual style, to the point that they were basically live-action cartoons, left a lasting impression on me. As I got older, I became more aware of other people whose careers were similarly built around colorful, stylized techniques. Nearly all films and TV shows that Barry Sonnenfield is involved in are visually distinct. From the ghoulish mansion in "The Addams Family," to the deliberate timelessness of "A Series of Unfortunate Events," and to the rainbow crime drama of "Pushing Daisies," all these different films and TV shows really got me thinking: I love how this looks. I wish more things looked this way, and I want to be the one responsible for making that happen.
After high school, I immediately went to Mesa Community College (MCC), which had a robust theatre program. Kara Thomson is the artistic director of the program and the head of scenic. She used to be one of art directors for "General Hospital" and won an Emmy for her work, so clearly, she knows her stuff. She was my mentor for my first two years of undergrad. She was tough, and her teachings put me on the fast track for success. MCC's production of "Zorro (Z)" was the first show I'd ever designed. I had no idea how to draft (which is the creation of technical blueprint drawings that allow a scene shop to build the set); they just asked me if I wanted to design a show, I said yes, and it was a baptism by fire from then on. I didn't have access to any AutoCAD or Vectorworks software, so it was done entirely by hand and then later in Photoshop, yikes! I was cloistered in Kara's office for hours because she was the only person with a proper drafting table.
My first show also meant my first time interacting with a director. Oscar Giner was the director and also the playwright for "Zorro (Z)," which was a devised piece made up mostly of self-contained improv vignettes. It was all verbiage about the nature of love with the character Zorro as a unifying theme, and a new version of the script was updated practically every day. Not an ideal situation for a first time designer, but a great learning experience. I pulled a lot from Oscar's Catholic/voodoo/astrology background (which he had) and did a set that was all about celestial symbols and Catholic torment. He was really pleased by that concept and it led to a design that I'm still proud of.
Later on, I transferred to Arizona State University (ASU). Jeff Thomson became my mentor, and he was also Kara's husband, so he was pretty ready to receive me by the time I got to ASU. I did a few other small, low-budget productions that all culminated in my capstone, "A Streetcar Named Desire" directed by Wyatt Kent. This show was a doozy because our student body was really tired of the cerebral, artsy-fartsy experimental theatre that made up the rest of the season. "Streetcar" was an opportunity to design a space that was more literal and grounded in reality. This was a fun exercise for me because everything up until now had been somewhat fantastical or comical. I didn't want to be "typecast" as a designer that could only do colorful fantasy stuff, so I dug in deep in my research to provide a realistic set. Streetcar's design made a lot of people happy. It was the first time I got to experiment with realistic weathering. It provided some much needed realism in my portfolio as I began to scout for grad schools.
UC Irvine was highly recommended to me by people at ASU including Jeff, so I applied and got accepted there. Getting used to UCI the following Fall was tricky. I'd never dormed in my undergrad, so this was the first time I'd actually moved out of my parents' house, so there was some significant lifestyle adjusting there. I was also moving to a new state where I knew absolutely nobody, which was intimidating. Fortunately, the other scenic students were super friendly and we got along really well, and we still do. "Legally Blonde: The Musical" was my thesis show. The absence of a scenic faculty mentor at UCI left it entirely up to me to defend my design decisions, like a real big-boy designer. And defend, I did! Elements that were important to me were all up on the chopping block at one point. I've been told in the past I used to be kind of shy and meek around directors and had a tendency to just roll over and do what they want to avoid conflict, but not anymore. There were elements of "Legally Blonde" that I thought were fun and creative and necessary, and I fought to ensure their inclusion.
The biggest saving grace of my mentorless grad school experience was my connection with John Iacovelli. Morgan Lindsey Price (a scenic design alum who graduated a year before I started) referred me to him at the end of my first year and I intermittently assisted him on shows since then, usually over summer and winter breaks. He was very invested in my education and went out of his way to make every job I had with him be a learning experience. Every show I worked on with him included backstage tours of different theatrical venues, handshakes with important people in the LA theatre scene, and notes on how I can be a better assistant and designer.
Immediately after graduation, I was hired by production designer Darcy Prevost to be an assistant on her show "Earth to Ned," a new comedy talk show starring alien puppets that's set to premiere on Disney+ later this year. During my time as Darcy's assistant, I had time to go back to MCC and design their production of "The Lion, the Witch, and the Wardrobe." Director Anthony Runfola (who has since gone on to become the Artistic Director for The Magik Theatre in Austin, Texas) was our director, who asked us to create an Aztec/Mayan inspired Narnia rather than a traditional European one.
Since UCI still doesn't have a scenic program, they've asked alumni to come back and design their shows. I went back to design Hoodoo Love (directed by Tamiko Washington) for them, also still while working under Darcy at Jim Henson Studios. Right after we wrapped "Earth to Ned," I was hired at Knott's Berry Farm as the Assistant Scenic Designer for their entertainment projects, which range from traditional stage productions to immense, sprawling Halloween mazes. I'm having a blast working at Knott's, and it leaves me with time to do more freelance design work outside!
Great, so let's dig a little deeper into the story – has it been an easy path overall and if not, what were the challenges you've had to overcome?
One of the biggest struggles in grad school was the departure of our only scenic faculty in my second year. My mentor was hired at the same time I'd been accepted to UCI, and his departure initially meant that I was going to be without important faculty guidance for my entire third year. I was briefly shocked and dismayed by this, that the school I'd been promised an education could no longer guarantee I'd get one. Without a scenic mentor or scenic design program, no other scenic students were coming in, so it was just one other student and myself shouldering the burden of an entire design program. All we could do was watch as other design programs absorb the scenic department's funding. I felt pretty neglected.
We'd love to hear more about your work and what you are currently focused on. What else should we know?
I am a scenic designer that's very passionate about visual storytelling. One of the most exciting avenues to express a mood or a story is through color, so I find that many of my designs revolve around very tight, specific color palettes. As a scenic designer, I'm responsible for initial concept sketches, models (both white and full-color), drafting, and overseeing load-ins of sets as their being installed in performance spaces. I'm most proud of my ability to switch between gritty naturalism and wacky, fantastical musicals.
What moment in your career do you look back most fondly on?
The proudest moment of my career so far was the overwhelmingly positive response to my portfolio I received while I was at Design Showcase West (DSW). Without an actual scenic design program at UCI by the time I graduated, many expected me to crash and burn on the showcase floor. It was fun to prove them wrong! It was immensely validating to find that all that hard work and perseverance in school paid off, and caught the attention of very exciting employment opportunities, many of which are still secret!
Contact Info:
Image Credit:
Jazley Faith, Paul Kennedy, MCC
Suggest a story: VoyageLA is built on recommendations from the community; it's how we uncover hidden gems, so if you or someone you know deserves recognition please let us know here.