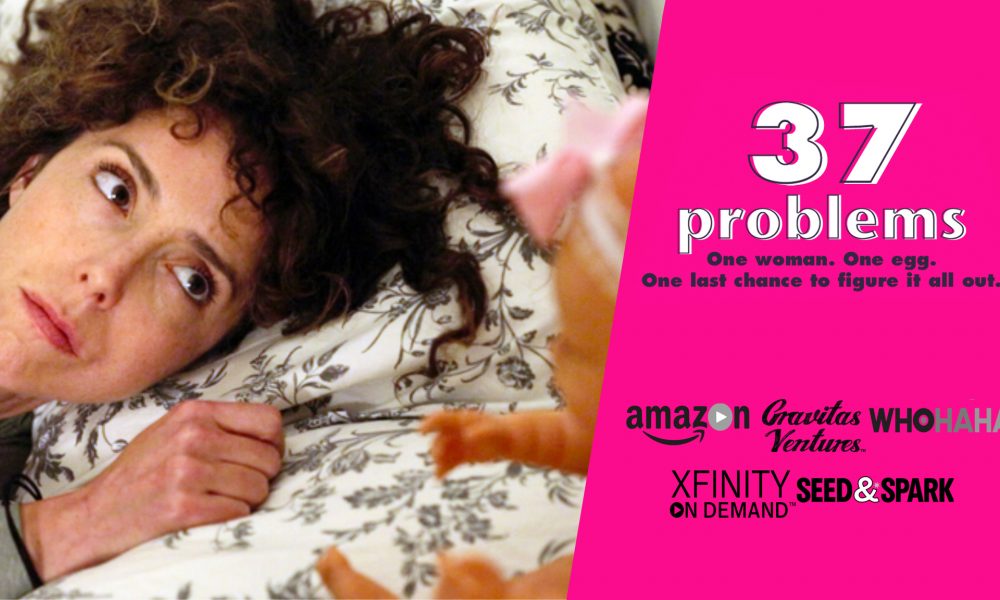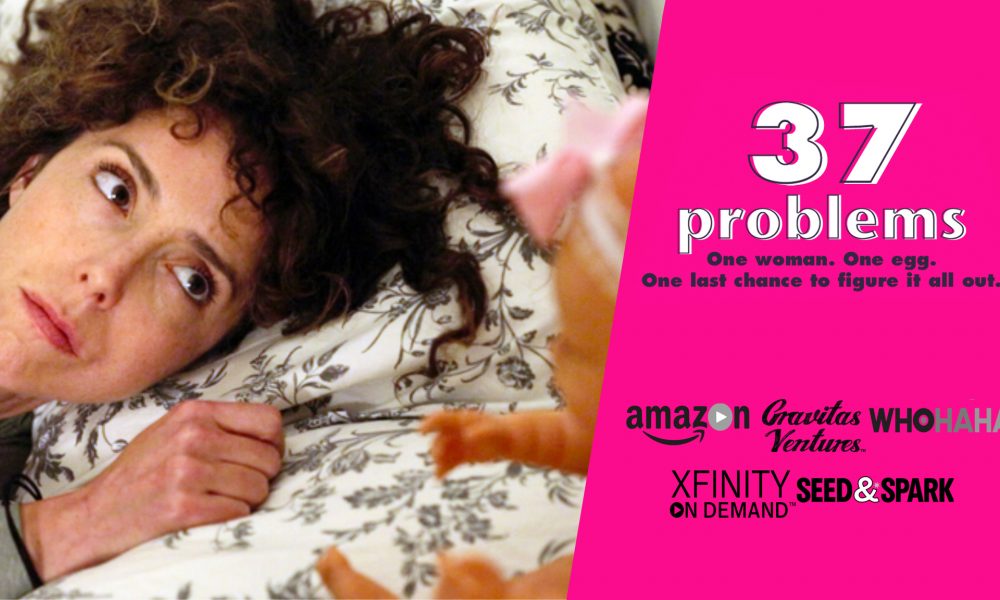 Today we'd like to introduce you to Lisa Ebersole.
So, before we jump into specific questions about the business, why don't you give us some details about you and your story.
I started as a fine art photographer in high school as a hobby. I grew up in a very traditional, academically-oriented environment – Washington DC, all girls prep school. I was a mostly mediocre student. In high school, I took Photography as my art elective sophomore year. It was the first time I felt, "Hey, I'm really good at this."
At NYU, I double-majored in photography and literature. My photographs got more and more narrative, and I experimented with video work. In my last semester of college, I took a film class, and everything came together for me. That was what I wanted to do. I got a job at a startup called BrainPOP.com writing animated educational movies for kids. I made short films.
I discovered theater and started acting as well as writing/directing/producing. I self-produced three of my full length plays off and off-off-Broadway and had numerous short plays in stage around NYC. My plays got published, but they were never financial hits. I needed a way to make a living as an artist, so I applied to Julliard and UCLA Film School, thinking one or the other. I was a finalist for Julliard, and I got into UCLA.
Three years of an MFA in screenwriting taught me a lot, but I hated the scripts I wrote — they were rushed and half-baked and came from a place of wanting to please other people. I also missed making art. The writing was always part of the process for me, not the end game. So when I graduated, I promptly wrote a ten episode comedy series called 37 PROBLEMS and raised the money to produce it via crowdfunding.
This series was my vision start to finish and completely authentic to my life and experience. It launched on Amazon Prime in 2017, was acquired by Elizabeth Banks' WHOHAHA in 2018, and just came out on XFINITY VOD. I am incredibly proud of 37 PROBLEMS and grateful to every person who supported it and me. That does not mean it's been a big money-maker. I have made some money, but not at the level for that to be my sole income source.
I taught screenwriting for a year and discovered that adjunct teaching, unfortunately, does not pay the bills either. Also, I don't actually agree with churning out scripts every 10-15 weeks. In my experience, you have to discover your authentic lens and learn how to pull a story through it for screenwriting to be creatively satisfying and lead to success.
Once I had a process that I felt I could pass on, I started my own screenwriters coaching business to mentor other writers in finding their lens and navigating Hollywood independently without waiting for somebody with more power to "choose them." It's ridiculous how many incredible writers, actors, and creatives work for free in this town. I want the mentality of needing to be "chosen" and artists working for free to stop. It starts with valuing ourselves and our work.
Great, so let's dig a little deeper into the story – has it been an easy path overall and if not, what were the challenges you've had to overcome?
Oh Lord – Does anyone say, "Yes!!" No, the road has not been smooth. It's been more pain than pleasure, which bums me out to realize. Some of that is a function of my personality, some of that is a function of creating art that is meant to be consumed and judged.
Early in my career, reading nasty reviews of my plays would depress me for days and make me question my self-worth, my artistry, everything. And theater critics love their puns, so the terrible reviews all had these awful pithy titles, "MOTHER of all failures" was the actual title of a review of my play, MOTHER. You can imagine what that guy had to say.
So, lots of ups and downs with the reception to my work, which was sometimes great, sometimes terrible. And the money side of things has been a struggle the entire time. Entertainment and art are seen as extra in our society. But without it, life would suck.
Example: my brother was deathly ill about ten years ago with a mysterious autoimmune disease, and we spent six months in hospitals. What got us through brain surgery and memory loss and daily horrifying developments?
A portable DVD player that my best friend brought and DVDs of Curb Your Enthusiasm, 30 Rock, Ratatouille, that his friends sent us. Movies and shows gave us a break from our grim reality and allowed us to enjoy something shared even when I had no idea what was happening inside of him, and he couldn't remember my name.
On a lighter note, when I stopped giving a shit what other people thought of me and my work, my life and work-enjoyment improved dramatically. That happened about a year ago. I also adopted a puppy a year ago, so he certainly gets some credit for the improved life. I've also made "having more fun" my #1 goal in life at this point, so it should all be on the up. 🙂
37 PROBLEMS & Lisa Ebersole Coaching – what should we know? What do you guys do best? What sets you apart from the competition?
LISA EBERSOLE COACHING is my screenwriters coaching business. I work one-on-one with screenwriters to help them find their AUTHENTIC LENS, write a script that reflects it, and then create a CUSTOM CAREER BLUEPRINT of actionable steps that they can take to pursue their goals. None of those steps involve waiting for someone else to say, "Yes." And nothing we do involves anything happening by a certain page. It's all rooted in conflict because life is. But the stories are built by human decisions rather than plot points.
37 PROBLEMS is the name of my show on Amazon/Xfinity/Whohaha, but it's become a catch-all for my creative work. I'd write about the stuff that I struggle with in life. If I've figured it out, I don't need to explore it in my work. So all my shows, standup, essays, come from a place of "the problem."
And of course problems don't stay problems, and I never run out. I solve one, and a new one comes along. Specifically, my work in the last few years has focused on the question, "to baby or not to baby?" as a single Mom. It's actually impossible in my case without more money or family support and time is running out. Hell, it might already be out biologically.
That's my story but it's also the story of many women I've interviewed who love their careers too much to chuck it all and make a major life change (move to a cheaper place, move in with parents, change careers) that would allow them the financial picture and support to become single mothers.
What moment in your career do you look back most fondly on?
Sitting in UCLA's big 275 seat theater watching 37 PROBLEMS on screen and hearing the audience laugh. Also, realizing that I love that series more every time I see it. It's the first time I can say that. I have zero shame or self-consciousness about what I made. I am proud of the work and standby it start to finish. And I'm naked in the first 20 seconds, so that forces you to get over a lot.
Contact Info:

Image Credit:
Jonathan Lavalle, Jenn Gittings
Getting in touch: VoyageLA is built on recommendations from the community; it's how we uncover hidden gems, so if you know someone who deserves recognition please let us know here.