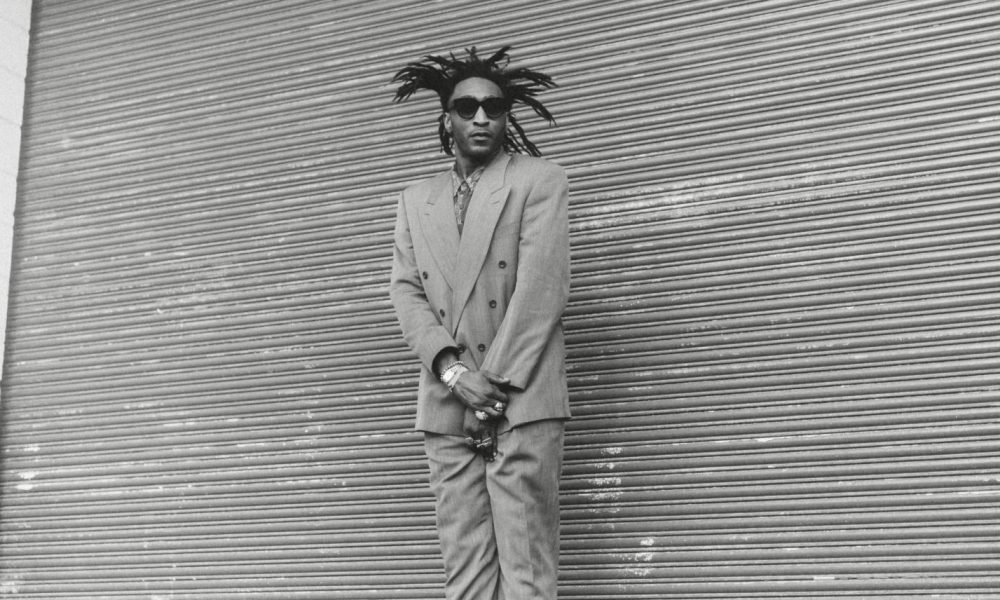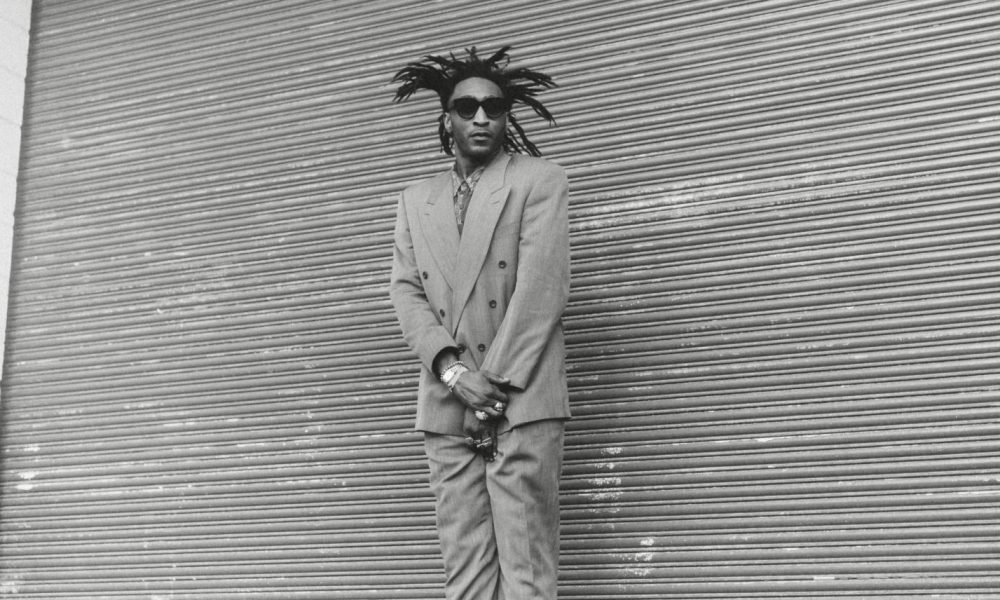 Today we'd like to introduce you to I.Am.Tru.Starr.
So, before we jump into specific questions, why don't you give us some details about you and your story.
I been doing this music shit my whole life. It's in my blood. It's a major part of who I am and who' I've always been. I wrote my first song at nine years old. I used to catch the bus to talent competitions and auditions when I was 11 and 12 years old. And I would be winning those joints. Even when I got older and was off in the streets and whatever. I still always had music in my heart. Hell…When the feds kicked in my door, I was writing to a beat. I Always had bars. And I Always could sing a lil bit (I sound like Tyrese in the shower lmao). So when I came home from the feds, I started my first company "Rage.The.Stage" and started releasing music (over 10 million streams to date) Throwing events. Even ran my own little indie music festival back in my home town Rochester, NY. Now I have a new company "VIVA House Records" and a new album "VIVA" which is the album of the year. I really feel it's gonna be the best thing you hear all year. And yeah, it's been a shitty year but that's what makes me feel that way even more now. And the merch is wavy too. We working. I do this for the ghetto. The people. I know how they feeling and what they going thru cuz I'm right there with em. Goin thru right with them. We share similar stories of pain and paths to get our own individual forms of success. Cuz no matter what our goals are or what our bank accounts say. We all just wanna live and take care of our families. I got a little one and I'm worried about the state of the world just like they are for their children. VIVA House Records is for the children!
Overall, has it been relatively smooth? If not, what were some of the struggles along the way?
This journey has not been smooth but I play it smooth and that's what counts. I ain't rich yet so I guess that's the biggest problem lol. Nah jk…money ain't everything. But really my only problem in the beginning was not being able to build and maintain relationships cuz I was on Federal probation. It had me kinda restricted. As far as the moves I could make but I was still doing shows and whatever. Just couldn't travel and grow certain relationships the way I would have liked due to my PO being a hater. But as soon as I finished papers, I moved to the west coast. Filmed a movie. Did the soundtrack. Worked with one of my songwriting idols And had a son all in the same year and a half. Right now the biggest problem is finding balance between the music life and home life. Especially when you're starting out building a brand. You gotta dedicate a lot of time to it. It's your baby and you gotta grow it right. VIVA House Records is my baby but I also have an actual baby at home lol.
So just finding balance with all that. I am working my ass off to be a great father. A great artist and successful business owner. So besides not being rich yet lol, and systematic racism, finding and maintaining balance Is the biggest problem right now. Oh yeah and COVID. But that's a problem we all going thru right now. But tbh in that respect, COVID has definitely sat me down and forced all of us to pump our collective brakes and reconnect with the truly important things in life. Like family, love and most importantly, it's given all of us an opportunity to reconnect with ourselves. I know personally, it's really helped me restore balance within my family life. I've been calling loved ones more and getting closer with them and with God. Watching my son grow. And just refocus on the important things. It's been strangely beautiful.
Can you give our readers some background on your music?
I make people music. Real music for real people cuz it's real shit going on right now. Don't nobody wanna hear about your Audemars right now fam. Or your rolls Royce. People hurting right now. There's real pain out here…can't you feel it?. And a serious need for love right now. People wanna hear that it's gon be alright. Even if when they know that it might not be. They wanna feel that. The diamonds in your teeth or those percs that you just popped don't make them feel that. It don't make them feel anything right now. And the people want something they can feel.
What is "success" or "successful" for you?
Success is relative. I used to define it by the amount of money or notoriety someone attains. But I now know better than that. You can't quantify success in that way. Because there are plenty of rich people that are miserable, horrible people. Not happy at all. Living a "rich" lifestyle and having a rich life are two totally different things. And a lot of people confuse the two. I think Instagram has definitely helped with that confusion. It makes some people feel inadequate because they don't have certain things. But that's not success. It's just what success "looks" like. True success comes is being a great parent. Being someone that people can count on. Being there for your family. Treating people with respect and doing our own individual part to make this world better. Cuz, I swear if you leave this world and In the same or worst state than when you were born. Then you are NOT successful. And it don't matter how much money you make in your life. Cuz that's just money. But it don't make you successful.
Contact Info:
Image Credit:
@luna_ville
Suggest a story: VoyageLA is built on recommendations from the community; it's how we uncover hidden gems, so if you or someone you know deserves recognition please let us know here.