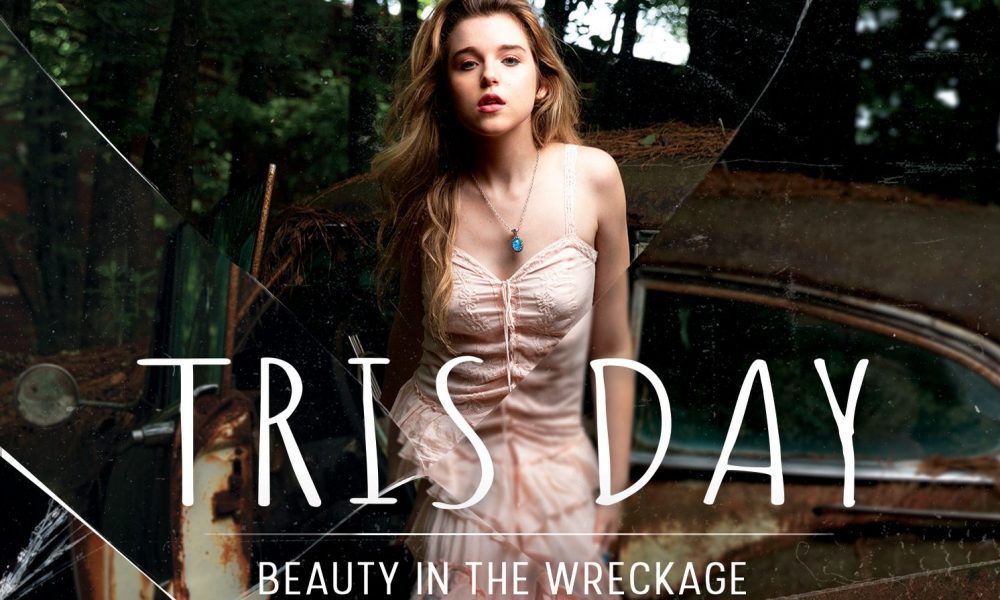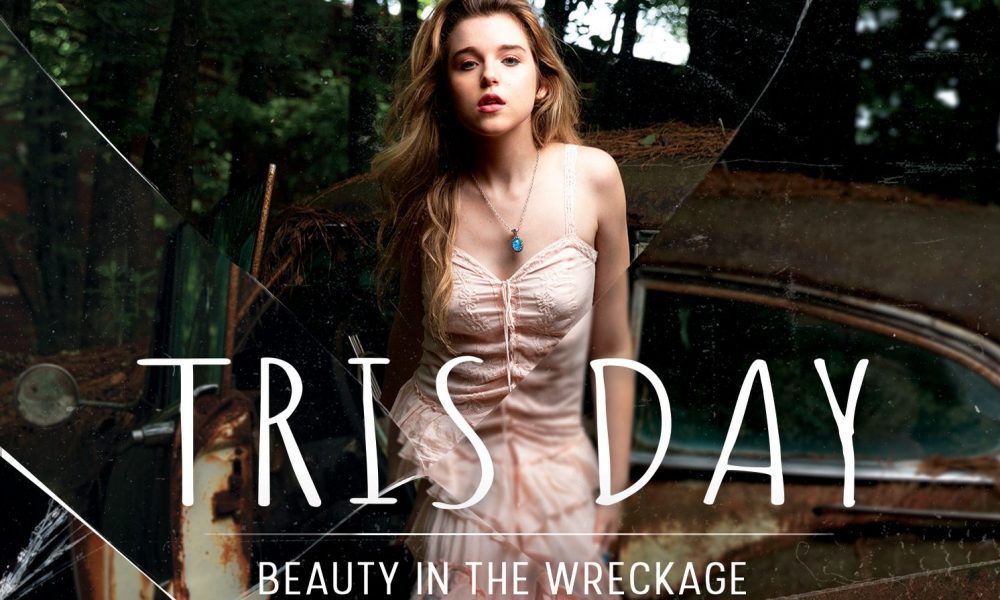 Today we'd like to introduce you to Tris Day.
So, before we jump into specific questions about the business, why don't you give us some details about you and your story.
My journey with music all started when I lived in Texas. I lived in a small town called Hudson. It was one of those towns where everyone knows each other. I was strongly influenced by my older brother who started playing the piano before me. I thought it was cool and I wanted to be cool just like him. Even though local piano teachers said I was too young to start piano lessons at three years old, I decided to learn it myself by copying everything he played by ear. In fact, the Star Wars theme song was the first thing I ever played. Once I played this for my first piano teacher, she agreed to teach me. During my first recital, I played all the songs I knew even though I didn't have to. I was too excited and loved playing and people seemed to love to listen. I always hated practicing but it paid off in the end. I remember going to a piano playing contest at Stephen F. Austin State University in first grade and playing a sonata. I remember the judges coming out to find me and praise me for not looking at the keys. I didn't know this was a special feat, but it made me happy to hear that they loved it. All of this was before I discovered singing.
When I was nine years old, I started singing lessons at nine years old. My mom suggested this because one night I was in the shower and I was just belting out a song. My dad yelled to my mom in the far room, "honey, can you please turn the radio down!?" Then they soon discovered it wasn't the radio, it was coming from the shower. It was actually me! So then and there my parents decided to help me grow my talent. My mom would put me in pageants to help me overcome my stage fright but the first 3 or 4 times I got on stage I kept freezing, crying, then running offstage. A lot of people in the town would look down on my mom for "forcing" me to do these things, but I really appreciate how my parents pushed me to overcome my anxiety.
The turning point of this was when I ran offstage like I always did. When the pageant was over, I went to the judging table and sang for them. I wanted to prove to myself that if I sang for people they wouldn't end up throwing tomatoes at me. I was never as nervous to play piano for people though. I think the security of having an instrument as a companion on stage helped take all the pressure off of me. In sixth grade I had a voice teacher who I asked how people play piano and sing at the same time so easy and she introduced me to chords. I bought Sara Bareilles' Kaleidoscope album in sheet music and learned all of the songs. I recorded myself singing with my phone and sent it to my crush to try to impress him. I used to be embarrassed about that but now I just think it was cute. In seventh grade my mom finally let me stop taking piano lessons because I always dreaded them. I think having to go to these lessons made me drift away from piano because they stressed me out.
It wasn't until I was starting to be bullied more and more when I was in middle school that I turned to music as my refuge. People spread negative rumors about me. I was severely depressed in seventh and eighth grade because every day when I would go to school I would be called ugly or something else like that would happen. One day I was walking past the piano in eighth grade and something stopped me. I'm not sure what it was, but I turned my head to the piano and sat down. I looked up how to write a song. The first song I wrote was called "Forsaken" and it was about letting go of how others have hurt me. It was in this moment I discovered how healing music can be. From that point on I always knew it would be a part of my life.
I started playing harp in eighth grade because I saw it at a wedding and thought it was beautiful. I also started playing a little guitar. The summer before I started high school I moved to Peachtree City, Georgia because my dad was transferred to a new office. The first thing in my mind was, "Oh that's next to Atlanta! There will be so many opportunities for me to break into the music scene!." I wasn't sure how I would do it but, I knew I would find a way. I deleted all my personal photos on my Instagram and made it a music page. I posted every single day, sometimes three times a day. I genuinely loved sharing my art with people, and I still do!
All of my work paid off as I found devoted fans. This lead to one of my friend's little sister introducing me to her aunt who used to be a talent scout. She had a lot of connections. One of which was to my now manager Aris who is the CEO of Xcel Talent. I signed with Excel Music at age 14 and released my first single Bones that I wrote at 15. Bones now has 1.7 million plays on Spotify! I never imagined people would like that song so much. After releasing that, I took a break from releasing anything for a while. I promised my parents I would finish high school. I struggled with paying attention in school. I was always daydreaming which is how I wrote Bones.
I still recorded a lot during this time and developed myself as an artist. I also performed the National Anthem for NBA Playoffs a few times at Atlanta Hawks games and a Charlotte Hornets game. My favorite performance was at Atlanta Pride on the Coca Cola Stage though! I loved singing for an amazing cause and being surrounded by so much love.
Overall, has it been relatively smooth? If not, what were some of the struggles along the way?
I have definitely had struggles along the way. I've had smaller ones like the initial fear of driving into a big city by myself and anxiety before meeting important people in the music industry, but the main struggle has been not to let negative emotions from my personal life interfere with my music career. It's very hard to have a profession in a creative field because striking the correct balance of being vulnerable and sharing my emotions with professionalism is difficult. It's like trying to mix oil and water and I'm still trying to find my footing.

How much do you practice, what instruments do you play? What performance are you most proud? What sets you apart from others?
I practice for hours upon hours each day that I know I have a show coming up. If I don't have a show I spend most my creative energy on writing, coming up with artistic ways to express myself, and connecting with other musicians. I play piano mainly, but I also play the harp, ukulele, and a bit of guitar.

Where do you see the music industry going over the next 5-10 years? Any big shifts, changes, trends, etc?
The music industry seems to be shifting towards online streaming which may not be the best for musicians and artists. We tend to make less money from these websites than the musical community believes we should. This means that touring and performing will be more important. Although touring can be stressful, it is an amazing opportunity to connect with my fans. A big recent change is also with social media. I believe this is a very positive thing because it makes building a fan base and connecting with your audience on a personal level much easier. It also has opened up the door to many musicians who need to reach out for connections. The talent pool has widened with social media and it seems to add a layer of fairness to the industry in my opinion.

List some of your most notable performances?
Some of my most notable performances include performing the National Anthem at the Atlanta Hawks games and also a Charlotte Hornets game. It was crazy being 5 foot 1 inch tall next to the very very tall players and walking to the center of the court where my harp was to sing! I remember looking at Lebron James and making eye contact with the legend himself! I also absolutely loved performing for the Pride Festival in Atlanta on the Coca-Cola stage. The crowd was so loving and open hearted, I could just feel the positive energy surrounding me. Of course I always love doing charity events though, mixing music with a good cause is always heartwarming!

Who else deserves credit – have you had mentors, supporters, cheerleaders, advocates, clients or teammates that have played a big role in your success or the success of the business? If so – who are they and what role did they plan / how did they help.
My support system has been a huge part of my so far success and involvement in the music industry. I give credit to Team MFN for helping me develop in my high school years. I also give credit to Kevin Spencer and Prisca Strother for being my biggest mentors in the music industry. These people have helped me in so many ways – not even just professionally but personally as well. I would also like to give credit to Aris Golemi and Ben Walden from Xcel Talent for always having my back legally and in day to day life situations. My family has also been a huge part of my journey which probably wouldn't even have taken place without their support and advice. I just really appreciate all these people and others that have done small things as well, but these are the main heroes in my journey so far.
Pricing:
Contact Info:

Image Credit:
Credit: Bubba Carr
Getting in touch: VoyageLA is built on recommendations from the community; it's how we uncover hidden gems, so if you know someone who deserves recognition please let us know here.