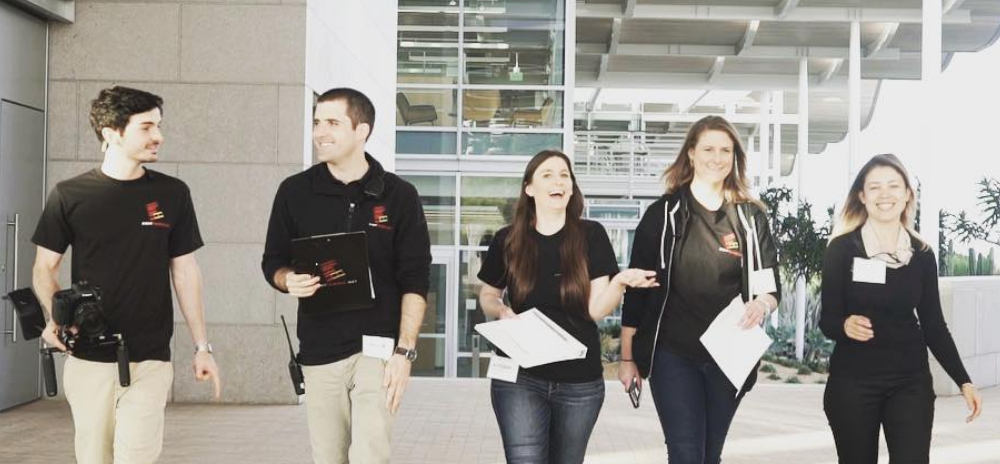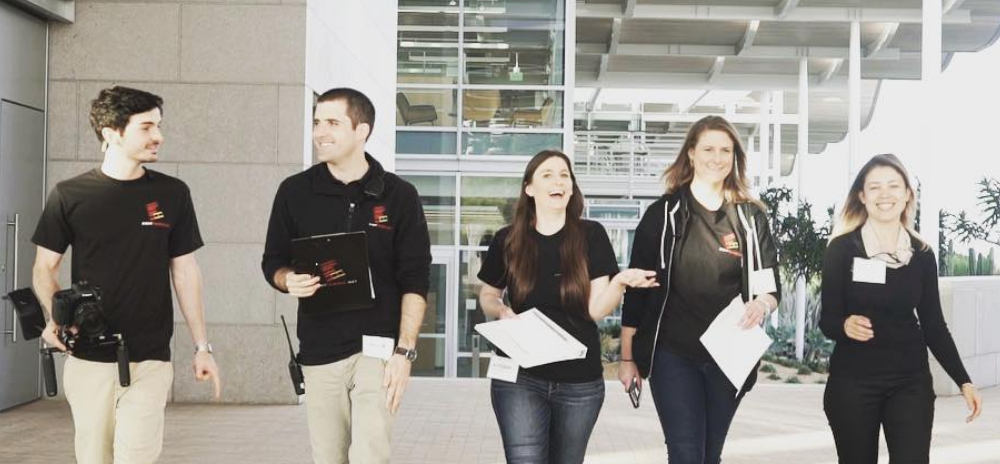 Today we'd like to introduce you to Trevor Rappleye.
Trevor, can you briefly walk us through your story – how you started and how you got to where you are today.
Wow, don't even know where to begin!
I was 12 when I first picked up my mother's VHS (yes, bringing it back!) VHS camcorder. I immediately felt a connection. What do I film? What story do I tell? Who can I make smile?
Fast forward 15 years and I am now 27 years old and the founder of EventFilming.net, LLC – We are a video marketing company that grows profit through video. #1 on Yelp, trusted by fortune 500's and do over 100 videos a year. Now that I have that stuff out of the way- I can get down to the knitty gritty.
As a kid, I hated being lazy. I hated not having things to do. Hated it. I wanted to make side money- I wanted to start a business- just did not know what. I began reffing soccer (little kids, and attention parents- your kids are not David Beckham- let them play and have some fun without yelling!) and that really built up my confidence. I began mowing lawns every weekend. I was pulling in about $150 a weekend mowing lawns around my neighborhood at age 15. I was rich! The amount of game boy games and Sims PC games I bought.
I then began to go to grocery stores and buy water and juice- I sat outside of little league games and sold them. Made a $1 profit per sale- I was on top of the world! I always had an entrepreneurial gene in me.
I went to high school at Christian Brothers and they had a live TV station called KBFT. I learned so much from that class and shoutout to Mr. Hogan for his years of teaching! The amount of times I learned, fell on my face and got back up – I couldn't even count. NBC took notice and they put me on air (LIVE ON AIR, Yeah- at 16 years old- big hair, stuttered and was nerdy)- those did not go over well. But you know- I KEPT GOING ON AIR. I kept messing up. I told myself- how am I going to learn if I don't DO THINGS THAT SCARE ME. The world has gotten soft- you want to have a great life with a high paying job but you do the norm? You stop work at 6? You aren't learning every day? You aren't doing something that scares you EVERY DAY? How are you going to grow? Hint: You are not.
I don't let things wear me down. I don't let the world tell me what I can't do. Let me tell you- being a nerdy, big hair, overweight kid that stuttered (and was gay but wasn't out of the closet yet)- was horrible for me. Yes, I had my friends- but man, I got made fun of so much. Did that let me stop me? NO, IT FUELED ME. What can I do that my other classmates are not doing? BAM- having side jobs, reffing, going on live tv.
After college, I had my freelance wedding company but it was gigs here and there for the family. Right after college, I got hired on as VP of production (I won't say the company) of a wedding film company and WOW, this was poorly run. Brides calling every day, crying saying no one showed up for their wedding. YEP. You heard that right. What did I walk into?
The lack of accountability and learning from mistakes was nonexistent in this company. It was never the owner's fault- HINT: EVERY CEO OUT THERE- EVERYTHING IS YOUR FAULT. Regardless of if you had nothing to do it- you hired the people that made the mistake. Once people accept and stop COMPLAINING about life- you'll start to grow. You are in control of your actions- nobody else. You want to get a higher paying job but watch 5 hours of Netflix a day? Okay, good luck with that. How are you bettering yourself? How are you learning? THE WORLD OWES YOU NOTHING. Work for it. Sorry if this is harsh, but it's true.
The icing on the cake was I was at my graduation party for college in 2012 and I had 10 missed calls from a bride saying no videographer has shown up to film. Heart was broken. I was on the verge of tears. THAT IS THE SECOND I TOLD MYSELF I AM GOING TO GROW EVENTFILMING.NET. I will NEVER have that level of customer service, or run a company like that. NEVER. Fast forward 5 months and this guy is on the national news for screwing over 30+ Brides. People can call themselves a business owner, that doesn't mean they know how to properly run a business, treat clients right or treat their team right.
About 2013, I started to grow EventFilming with one of my best friends. Not to go too much into detail, but this guy is one of my best friends and I love him to death. We just weren't meant to work together. I was not innocent in this but it had to end. We worked together for almost a year and a half and then I WAS OUT COLD. I didn't know marketing, business, numbers, profit- what is profit? What is margin? I. was. lost. I was just the low-level videographer and editor- I wasn't a business owner, I wasn't a CEO. The day everything went south- someone mentioned to me and it was a KNIFE TO MY HEART- the words were; "Do you think you are smart enough to do this without him?' You know what sucked- he was right. I believed him. I am not afraid to admit I was in tears that night. And if he is reading this, no hard feelings. I have moved on. Those words FUELED ME. I recommend every person to find something that FUELS them- whether happiness, anger, a moment in your life- let that drive you.
I had two options. I could QUIT and give up or I could LEARN, IMMERSE MYSELF and stop crying over what COULD have been. You know what's funny? That same day- I basically got offered a job at UCI to film for them with a nice salary of $70k. Do I want to work for someone else or grow MY DREAMS?
I told myself I WILL NOT let the world tell me what I can or cannot do. It was not a secret to my friends that I am the spacey one, the guy that guy B-'s and C's in school- who am I to grow a business? I was dumb. I was stupid. My whole family got A's in school except me.
Let me tell you what I did. I LEARNED. I READ. I read a new book a week about marketing, business, leadership, scaling until I was blue in the face. I would not Turn the page until I knew every definition and word on that page. Let me tell you- I felt dumb. I knew nothing. I didn't want to be one of those people that just called themselves a CEO or entrepreneur and posted multiple pics a day just so social media can see. I WANTED TO LIVE IT.
With my old partner, we did about 110k in revenue in 2014. In 2015 we did 270k. In 2016 we did 330k. and Now in 2017, we are over the 400k mark. Insane. We have about 20 videographers around the nation and full-time employees with benefits and a beautiful office overlooking Long Beach. I have had many ups and downs, turnovers and I am not a perfect manager or CEO. My team can tell you that.
But, I want to learn from EVERYTHING that happens. I never sulk, or whine- I FIX IT. That is what I wish the world would do these days. STOP WHINING. You are in control of your environment. The minute that people accept that- you will be so much happier.
We have clients such as Home Depot, Nike, Intuit and many others. I just want to tell people that you can do it. You can live your dream.
It's not that simple though. Dreams don't pay the bills. Sorry. They just don't. You can dream, but what ACTIONS AND GOALS AND DEADLINES are you putting in place to achieve that dream? I watch a lot of Gary Vaynerchuck and I love his outlook on things like this.
DON'T TALK about how much you are working, DO IT. If you can take anything away from this article- it would be this: The world owes you nothing- work for it.
We'd love to hear more about your business.
We are EventFilming.net and CorporateFilming.net– we grow your profits with video and create cinematic event videos. We are known for our customer service and personality. Every client is like family to us- and we treat them as much. We know their birthdays, we send them flowers, we send them a onesie that says "I'm with the film crew" if they have a baby- it is all about the personal touch with us. I am most proud of the team that we have. The people that have stood by my side as we grow this thing from nothing. What sets us apart is our customer service- I can't say that enough. We are not afraid to have fun either- call our phone line- you'll hear catchy hold music, come into our office, your name is on the wall, along with a disco ball and music loud- we give you an EXPERIENCE.
Pricing:
Wedding Videos- Start at $3,099
Corporate Event Videos- Start at $5,999
Corporate Promotional Videos- Start at $7,999
Corporate Live Streaming- Start at $3,999
Contact Info:
Getting in touch: VoyageLA is built on recommendations from the community; it's how we uncover hidden gems, so if you know someone who deserves recognition please let us know here.