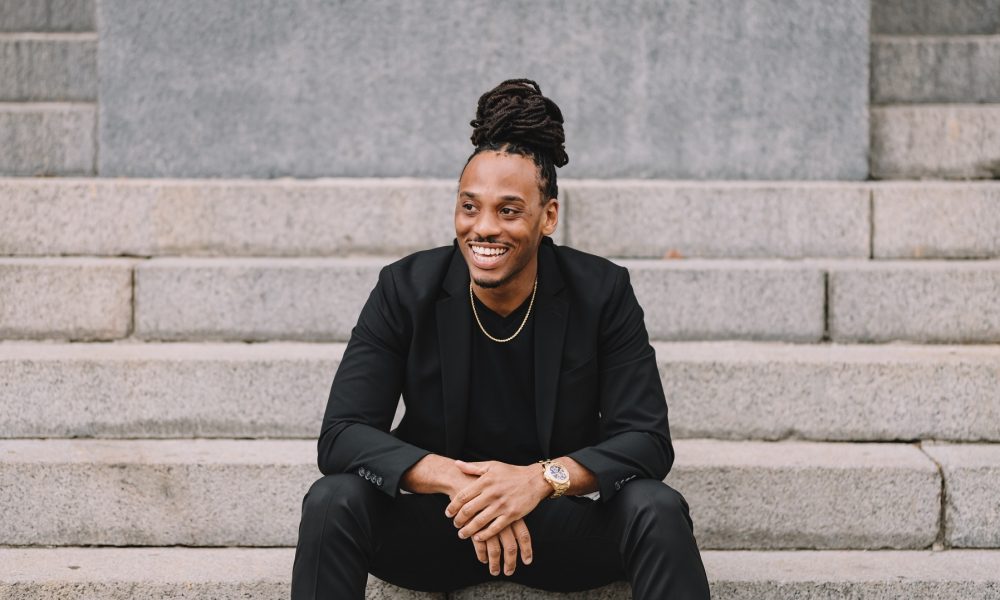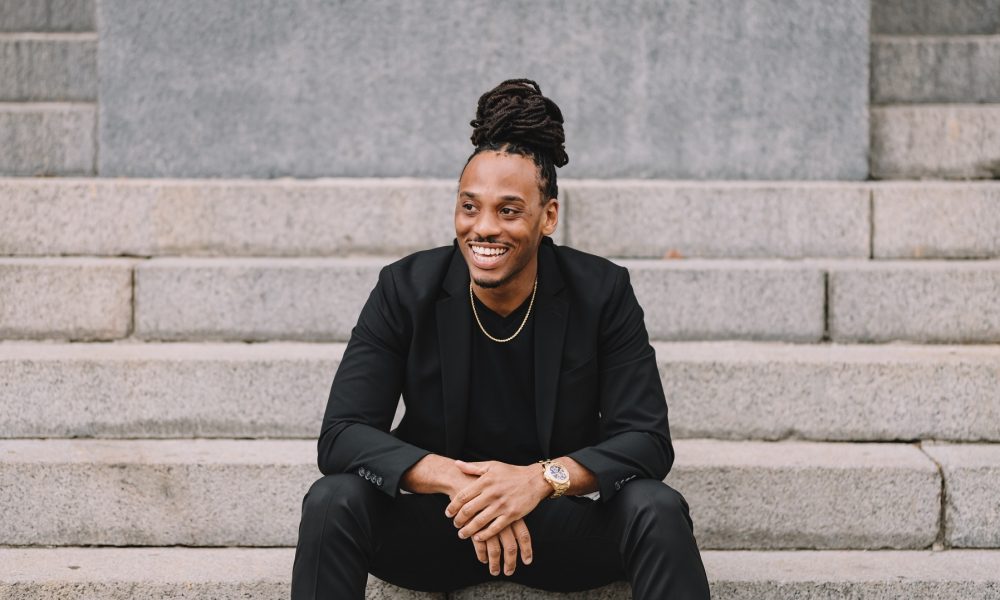 We'd like to introduce you to Trenton Ray Thomas aka T-Ray The Violinist.
So, before we jump into specific questions, why don't you give us some details about you and your story.
I first started playing the violin in 4th grade at my elementary school, Mayfair Elementary in Baton Rouge, LA. Mayfair provided what was referred to at the time as a pull-out program where we would receive arts enrichment three times a week. For me, it initially started out as a way to get out of class but soon I began to have an actual interest in learning about the violin. However, as time progressed with the program more and more students began to drop out of it and decided that being in the classroom working on math or geography was easier than committing to learning the violin. As more and more students dropped out of the class the cool kids ruled and they began to say the violin was for "nerds" and that it "wasn't cool", so it quickly became something that the "cool" kids weren't doing it anymore.
I decided to stick with the violin for another two years although it cost me my "social card" if you will. Most kids in my neighborhood and at school thought I was a nerd because I was carrying around this odd-shaped violin case and because I didn't play in the band or any sports. So essentially it made me an easy target to be picked on for it and at the time, I was very quiet/introverted so I assume people saw me as a target of ridicule.
At the end of my 6th-grade year, I decided to stop playing the violin because my teacher at my middle school just didn't connect with us on a teacher to student level like my first teacher did in elementary school. After that experience, I decided that I was done with playing the violin and decided to try my hand at sports for the first time and picked up the trumpet in the school band as well. My sports career would last into high school but I decided the trumpet and music at-large would just be a distant memory.
During my freshmen year at Woodlawn High School, I met Shaun Ward (who is also a contemporary violinist) and we became really good friends. As we got to know each other, he told me that he played the violin so we instantly had that connection. Although I'd left music behind in middle school he must've saw something in me during our conversations about playing the violin that led him to introducing me to Mr. Chris Frazier, who would become my next orchestra teacher and mentor.
After meeting and talking with Mr. Frazier, I decided that I would enrolled into orchestra for my sophomore year and see if this was something I would recommit to or if it was just a phase I was going through. Mr. Frazier was the best thing to happen to me during that time in helping me find myself as a musician and it led me to recommit for the long haul.
The turning point for me was during my junior year when we took a field trip to New Orleans, LA to visit Loyola University of New Orleans and New Orleans Center for Creative Arts (NOCCA) which is a high school conservatory. That trip to NOCCA changed my life and perspective about what was possible by committing to learn about the violin, music and my craft as an artist at large. I decided to fill out an application to audition for NOCCA's summer program and after my audition, I was accepted into their summer program. The summer following my junior year, I spent three (almost four) weeks in an intensive learning environment where I would learn about jazz and improvisation on a much deeper level. Some of the feelings that I'd experienced when I was in elementary school started to resurface because here I was a violinist trying to learn how to play jazz on the violin. That was just where my heart was and honestly at the time when I was performing in orchestra I didn't have a deep appreciation for the classical music that we were studying. Jazz was always the primary sound and genre that I chose to focus on, at least during high school.
I finished my studies at Woodlawn High School in Baton Rouge, LA and graduated from NOCCA I was accepted into The University of New Orleans on a full jazz studies scholarship so inevitably, New Orleans would become my new home for at least the next four years. As I worked through the jazz studies program during my freshmen and sophomore year, Mr. Frazier and I had a conversation on the phone one day that would change my whole perspective. He told me, "You don't have to study jazz to play jazz". This was a very mind baffling statement as I was always under the impression that one must go to school and study a given subject matter to at least be considered proficient in it. He wasn't saying that jazz would come to me naturally without committing time to it, he was getting at the point that I could still play jazz and get a degree in music education, which would be a more financially stable route to go with my degree.
At the time, it didn't make sense (nor did I want it to) because I was solely focused on playing jazz and learning as much as I could about it. But, somewhere between that conversation in the summer and going back in the fall before my junior year, I decided to switch from jazz studies to music education.
Three years later in the Spring of 2012, I graduated from The University of New Orleans with my degree in Music Education. I thought that I would have a job straight out of school because that is what they tell you or at least make you believe but that wasn't the case for me. I was without a full-time job for seven months and was working part-time with the Youth Orchestra of the Lower Ninth Ward (now called Make Music Nola) and was barely making ends meet. During that seven months, I went from job fair to job fair and even drafted orchestra program proposals and presented them to a few of the charter schools in New Orleans but nothing was happening. Until one day, I finally got the call and landed what I thought would be my career teaching job.
I worked in the St. Tammany public school system as an itinerant music teacher driving between six different schools five days a week to provide string instruction to all ages of students from kindergarten on up to high school seniors. I loved my job but for some reason still felt empty and unfulfilled. During my time at The University of New Orleans, I performed at different open mic nights playing hip-hop and RnB on the violin. This came natural to me to play these genres on the violin because those were the music stylings and sounds that I grew up listening to. During that seven month period that I was trying to find a job after graduation, I began doing more and more performances in different capacities. Everything from open mic nights to weddings, corporate events and even some community festivals so the brand of "T-Ray The Violinist" was starting to grow slowly but surely.
During my time as a full-time teacher, I was still juggling teaching and performing and quickly realized that things were growing on both fronts and at some point, I would have to make a decision about which way I would go. Would I stay at my job and teach for another 25-30 years or would I leave the job that I'd worked so hard to get to chase a dream that may or may not happen or work out. The performance opportunities began to get bigger and bigger. There were a few performances that started to answer the question that I for so long had been avoiding answering truthfully. First I got a call to open for Wale at Dillard University's Spring Fest, then I got a call from the Grammy Nominated Tank and The Bangas who I'd previously worked with on a couple of different shows they did in New Orleans and had to turn down the opportunity because of my job and then the icing on the cake was getting a call to perform at The New Orleans Jazz and Heritage Festival. It was clear and evident that I had to make a decision and in the spring of 2014, I submitted my resignation and became a full-time artist on May 25, 2014.
They say your gifts will make room for you but only if you allow the room to be made. Leaving my teaching job made the room for me to become a full-time artist and work with so many different artists, companies and entities that I couldn't have imagined possible at the beginning of this journey.
We're always bombarded by how great it is to pursue your passion, etc – but we've spoken with enough people to know that it's not always easy. Overall, would you say things have been easy for you?
When I first left my teaching job, I was still virtually unknown in New Orleans where I lived. It was truly an uphill battle to book shows and be taken seriously. I think a lot of people saw what I was attempting to do with the violin as a joke however I didn't let that stop me. When people would tell me "no" or "we don't have room for what you are doing but we'll call you if something opens up", it just added fuel to my fire. It may me want to not only be the best violinist that I could be but to show people that no matter what instrument you play, don't let people box you into a particular style or genre because that would be "conforming" to the stereotype. As more and more people saw me perform for themselves, the opportunities started to open up and even some of the people who were telling me no or ignored me in those first few months and honestly years they started calling me to perform. I knew what the plan and goal was from the beginning so it was just a matter of sticking to it. Now, (and I say this humbly) I'm getting called and emailed for performances regularly not only in New Orleans or Louisiana but on a national scale and sometimes (a lot of times) have to say no because I'm already booked.
In the words of the great Ermias Asghedom aka Nipsey Hussle: "Sometimes its better to take the stairs than the elevator because you appreciate and learn so much more along the way".
R.I.P. Nipsey
Can you give our readers some background on your music?
The official name of my company is T-Ray Productions, LLC. When I started the company, it was meant to be a vehicle for music production and eventually, the goal is to open a fully operational studio and rehearsal space complete with top of the line/state of the art gear. My goal is to provide a space for artists in and around the New Orleans area to record and hone their skills at an affordable rate and contribute to the music industry infrastructure of New Orleans.
Currently, the company is used for performance booking purposes and when the time comes to build a fully operational studio, that will be next!
I am most proud of the fact that I have been able to take what was once an outlet from class in 4th grade and turn it into a business that I can support my family from and also provide opportunities for other artists and creatives. Be it in the form of videography, graphic design, photography, etc., its a good feeling to know that I am contributing to the small business economy and also providing opportunities for my peers and colleagues to continue honing their craft.
So, what's next? Any big plans?
Over the past six years, I have worked diligently to build my brand and name. With that being said, I have performed for just about every type of occasion (except a bar-mitzvah, well at least not yet anyway) but my goal and vision has always been to be a touring artist. Whether it was on my own terms, being a supporting act for a bigger name or actually in a touring band. Prior to Covid-19 happening, I had an 18 show tour lined up entitled the Unexpected Sounds Tour that was supposed to take place during April and May but that has been postponed until further notice. This tour will be the beginning of the next phase of my career that I've been working to get to for so long, to be a touring artist. There are so many of my friends and colleagues who have touring experience under their belts and have been touring for so many years but I have yet to have that experience and the time is now. Well, after the pandemic is over so hopefully in 2021. **fingers crossed**
Contact Info:

Image Credit:
Devonte Williford of Rare Sighting Photography
Suggest a story: VoyageLA is built on recommendations from the community; it's how we uncover hidden gems, so if you or someone you know deserves recognition please let us know here.