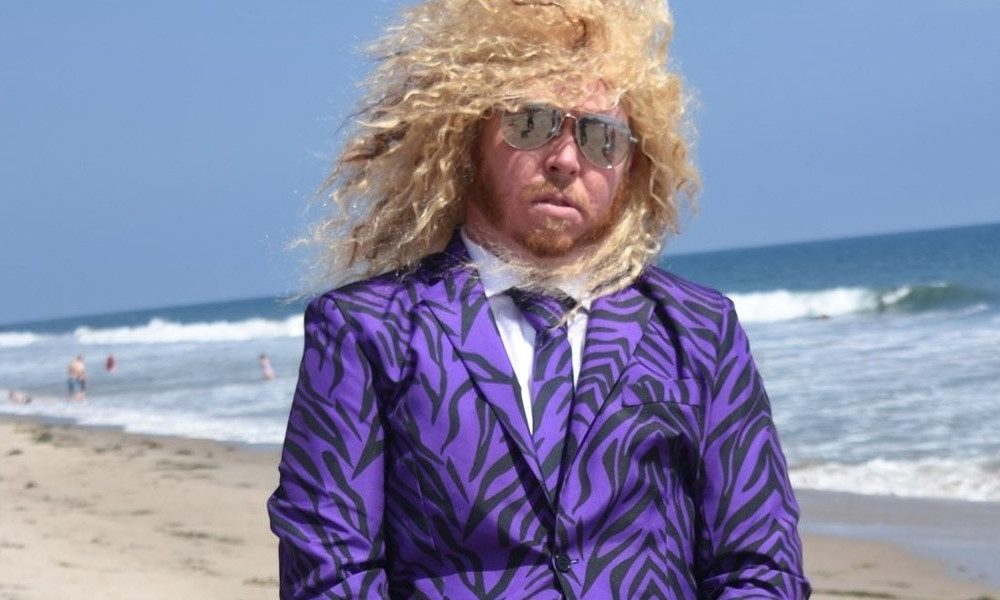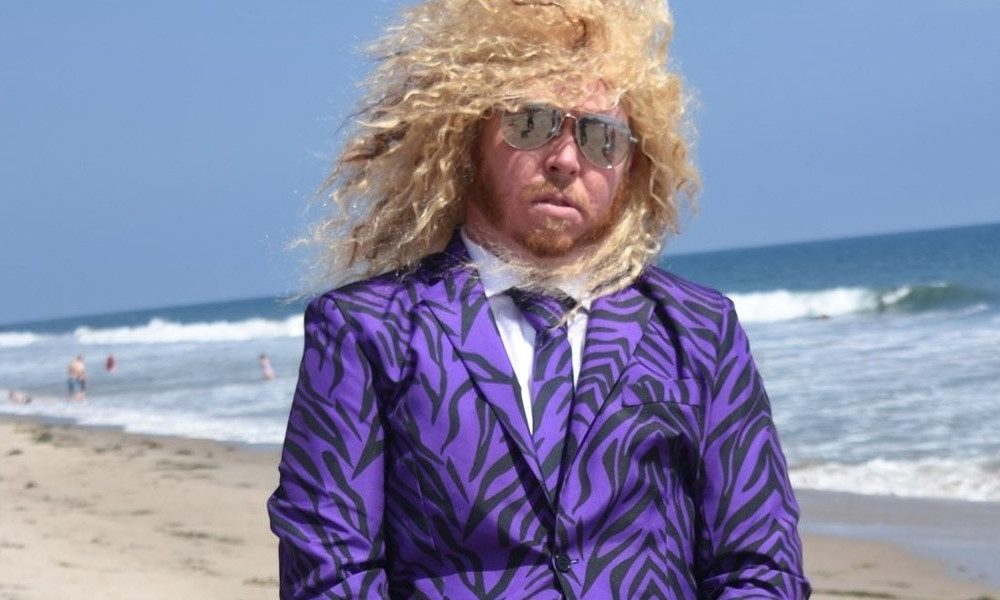 Today we'd like to introduce you to Tremain Hayhoe.
Tremain, can you briefly walk us through your story – how you started and how you got to where you are today.
Ever since I was little movies fascinated me. I remember seeing The Lion King in the theatres and crying during that one very sad scene. I think I was seven years old thinking to myself "why did I cry watching a cartoon?" The idea of storytelling fascinated me. So, I started watching more movies and studying how to craft a story, and eventually how to make a movie. My parents had a box set of Alfred Hitchcock movies and I started watching those around the same time. The 39 Steps, The Lady Vanishes and The Man Who Knew Too Much all had a profound impact on me. I didn't care the movies were in black and white, the stories intrigued me and I was always at the edge of my seat.
I grew up in a small suburb of Sacramento, California and went to private Catholic grade school (K-8) and then to an all boys high school -shoutout to Jesuit High School Sacramento! I started acting in the school plays in Kindergarten. I was in every play every year from Kindergarten till 8th grade and that's where I got my start. I loved being on stage and performing a character, but I hated the audition process. It's always so nervewracking! Around 7th grade I realized "hey, if I'm the one making the movie, I can just put myself in it and that way I can skip the whole audition process." It was this lightbulb moment. So, I started making silly stop motion lego movies and then eventually graduated to silly videos with friends. In class I would make any excuse to make a video. That would either go really well – or really poorly with my teachers. They either loved the fact that I went "above and beyond" and made a video instead of writing a paper – or they were very upset that I didn't write a paper and just made a silly video instead. Luckily, they were more often impressed and pleased than upset. That one English teacher will never forgive me though!
In high school I auditioned several times for the school plays but low and behold I was never cast! So, I made a handful of silly videos on my own instead and learned how to edit on Adobe Premiere Pro.
I didn't want to go to college, I just wanted to make movies. summer of senior year of high school my friend and I wrote a short film about two guys that are too lazy to get jobs so they decide to dress up as Mormons and ask for donations. We wrote it during class and our "senior-itis" phase was in full effect, perfect for writing a movie about two slackers. We spent that summer filming and editing the movie and had the premiere on my last day of summer before going to college. We packed around 50 of our closest friends and family members and premiered it. Having an audience react to a movie we made was so nervewracking – but so rewarding as well. It was one of the best nights of my life. From there I was hooked.
YouTube also came out the senior year of high school for me. I made a music video for my cousin and it got 7,000 views overnight. My cousin called me the next day and he said that he was at the park and he had kids singing his song back to him – he lives in London, England and I was living in Sacramento, California – so that was a very surreal moment and that's where I learned the power of YouTube!
I didn't just want to make YouTube videos – I wanted to make feature films! Not just one type of movie, all types, I want to create a movie studio!! This idea was so pie in the sky at the time. The first college I went to Cal State Monterey Bay, hated it, then went back to community college and eventually transferred to San Diego State University. I loved the campus and the people and San Diego in general but I still wasn't a huge fan of the school portion. I worked at the local public broadcasting TV station KPBS as a student assistant running camera for their news show, or teleprompter, or doing studio cleanup and setup and whatnot.
I had a ton of real-world experience from working at KPBS and by the time I graduated I was ready to take on LA. I thought it may be "wiser" to move back to Sacramento, get a job, and then move to LA – but then I'm like "well what if I move to Sacramento and NEVER move to LA?" That thought terrified me. So, a few weeks after graduating at San Diego State (I graduated December 2010) I moved to LA in January 2011. I had about $700 to my name and I was crashing on couches of the three friends I knew who lived in LA at the time.
I was noticing a lot of YouTube videos were getting better and better produced – and it was looking like a lot of money was being put into them. My goal was to work at a company making YouTube videos – I didn't really know such companies existed. I ended up going on a run on Venice Beach with my friend on a Tuesday, meeting my favorite YouTuber KassemG while he was filming his show California On and I learned about this company called Maker Studios that – low and behold – made videos with and for top YouTubers full time. I explained to one of the producers that I had just graduated film school and if they ever need any help on set I would love to help out – and I even offered to intern for free so they could try me out. Kassem made sure they got my email – a week after that I had a job interview – I got the internship – and then a few weeks after that I had a job.
There I cut my teeth as a production assistant but also did other various stages of production from running sound to camera to production coordinating etc. Literally working on a few bigvideos every day for about a year and a half.   I worked my way up to be lead assistant editor in charge of all the footage of all the YouTube channels of the entire company. Luckily I never lost a single clip during that time. I also wrote the post-production handbook for that company and it was bought by Disney!
Mid 2012 I formed my own company Hayhoe Studios, making music videos and all sorts of shorter videos and did that for years until finally in 2017 put together the work to make our first feature. RIDESHARE came out on Amazon Prime in 2018 and from there I was hired to direct The Bachelor Party – The Playboy's Impossible Mission and now we're about to release The Bachelor Party – Episode 2: It's a Wonderful Lifestyle. It's been quite a journey so far but we're just getting started!
We're always bombarded by how great it is to pursue your passion, etc – but we've spoken with enough people to know that it's not always easy. Overall, would you say things have been easy for you?
It has been quite the bumpy physical and emotional rollercoaster but I wouldn't have had it any other way. First it was tough because when you want to make movies and tell friends or family the reactions aren't always positive. It was always like "Well that's nice. But what do you want to ACTUALLY do?" I would always respond the same way "I want to make movies!" Then when I was in college, they're like "so what are you studying? Are you still trying to do the whole 'film thing'?" By the way it's never just "film" it's always "the film THING." That would drive me crazy! But, to be fair, coming from Sacramento not many people go on to make movies from here. I had a best friend tell me I had less than a 1% chance of ever "making it" in LA. Perhaps statistically he may have been right but I was already struggling with my own self doubt it was tough hearing that from a best friend and not having that support. In my mind though I had already "made it" and I still have that mindset.
You may not have the millions of dollars in the bank yet but as long as you're continuing to work hard towards your goals you've already "made it." So, I've had that mindset even before making feature films. But I had to almost prove to myself more than anyone that I could actually do it. Just by doing it I gained the confidence to take on bigger projects with more people and more money involved and whatnot. When you live in LA for so long and work on a lot of bigger projects and do that for years and years the confidence comes. It wasn't until I finished Rideshare a few years ago that it really has sunk in. Even though I'm still nowhere near where I want to be, but now instead of people asking me "are you still trying to do the film thing?" they're asking me "Hey what's your next movie about? When's it coming out??" So, these are way better questions to be asked.
We'd love to hear more about your company.
My company is called Hayhoe Studios, we specialize in creating feature films. We've made three features so far, and have a handful in the works. I'm most proud of RIDESHARE, a feature about a killer Rideshare driver, mainly because that was our first feature that we created and it's had a very positive response.
What sets us apart from others is we're looking to create fresh new movies with unique and original takes on stories. Thanks to the internet there are a lot of new ways to tell and create and craft a story, but not all companies are taking advantage of that. Many huge movie studios are out here making superhero movie after superhero movie, rebooting the same damn story we've seen a thousand times. Don't get me wrong – I like superhero movies as much as the next guy – but I think there's a lot FRESHER UNIQUE AND ORIGINAL movies and stories to be told! Audiences are craving for it too.
We have several in the works, some that are based on true stories that have never been told before so I'm looking forward to creating those and sharing them with the world. Since we are small, we are nimble, and we have a lot less to lose than these huge studios that are terrified to take any risk whatsoever. We're looking to shake things up and we're already well on our way to doing that. If you're a filmmaker or screenwriter and have a movie you would like to get made, send me a tweet or email and let's get in touch!
What were you like growing up?
My Mom would say that I was like "a ham bone." Always goofy being silly and having fun impersonating friends or family members or playing different characters. In my early high school years, I became a bit more shy, but by senior year I had grown out of that and become more social. I have an innate ability to be able to talk to anyone from any background and can strike up a conversation at any time. I love to laugh and joke around a lot but I also like to hear about other people's stories and where they come from and what they do and whatnot. I love movies because you're allowed to escape into another world for a few hours and perhaps learn something new and be entertained at the same time. People are fascinating and movies are a great way of showcasing that!
Contact Info:

Image Credit:
RIDESHARE, The Bachelor Party 1 and 2 poster art by Jeremy Olenski
Suggest a story: VoyageLA is built on recommendations from the community; it's how we uncover hidden gems, so if you or someone you know deserves recognition please let us know here.