Today we'd like to introduce you to Tre Burnett.
Hi Tre, please kick things off for us with an introduction to yourself and your story.
My name is Tre Burnett, otherwise known as "TheBrohamTre". I was born April 25, 1994 & raised in Sacramento, CA. I graduated from Sacramento Charter High School in 2012. My family & extended family are all from Flint, Michigan making me & my cousins the first generation born in California. My mother was an amazing hairstylist along with multiple others in my family. For some reason, she didn't want me to get into the family business though, so she taught me how to draw around the age of four. Drawing at first wasn't fun, as she used to be on a** about staying in the lines of my coloring book, how to add gradients through my colors, and how to change the pressure of my hand while holding whatever I was using to create & what that could do, etc. She became my biggest critic & supporter. Anytime I would finish a piece, she would be to the first one I would have to show to get her opinion on what I could do better. She was a beautiful, genuine person who had accomplished so much at an early age to where I knew I could trust anything she told me, whether it was good or bad. On July 27th, 2010, a week before my junior started, I was awoken early in the morning by my grandmother panicking & pressuring me to go check on my mother. When I walked into her room, I immediately knew. I checked under the sleeping mask, something that she never wore, and it became the worst day of my life. I had to get on the phone with 911, call the ambulance, go through the steps they wanted me to do such as moving my mom's body from the bed to the ground, then perform CPR even though I knew she had been deceased for a couple of hours.
All these things I had to do because my grandmother was too shaken up due to witnessing her first child no longer being with us. Her funeral was the week after she passed & I was back in school the week after. I had to keep my mind busy for myself, my mother & my family now, knowing I had to step up to the plate with new responsibilities. Ridiculed by my teachers, principals, & higher-ups in the school because of my marijuana smoking throughout those years & the fact that I was still getting good grades & doing what I needed to do; high SAT/ACT scores, college acceptances, etc. This eventually led to them being so angry that all the top school officials at the time called me into a private office my senior year & deeply questioned why I couldn't stop smoking marijuana for them as if I did it to seem cool, not due to the fact that I had lost my mother the previous year. They said they were most upset & needed me to stop smoking because I was setting a bad example for my peers that I could smoke marijuana & still handle my work. They said because everyone else can't, but now they're trying because of me. They never offered any sort of counseling or services to help, so I never stopped because I knew I could be doing far worse. They made sure to make an example out of me at that point, not letting me go to any of the senior events such as proms & disqualifying me to win certain titles, suspending me if they said I smelled like marijuana, and eventually not letting me walk the stage at graduation. I still kept pushing though.
Even though I went through a strong depression at that point & questioning everything, I remembered my why. Which was my mother. I kept working that summer after I was supposed to graduate, got my diploma/GED & went to Los Angeles where I was enrolled at Marymount California University. I went there for my freshman year until I was told I couldn't enroll for my sophomore year due to an incident of smoking marijuana in my dorm. It hurt the most knowing that this again has caused conflict in my life, while as to me it was a medicine to get me through everyday life, just as people with any other health problem take prescribed pills. I suffered from depression & a form of bipolar (not the common one that comes to mind where you go from angry to happy , but a form of where I go from feeling like I can accomplish anything to not being able to feel anything at all) but since I was so young & my grandparents would not sign off of it, it just looked like I was being a rebellious teenager. Not being able to enroll my sophomore year brought me back to Sacramento in late 2013, where I started my first job at a plastic-making company then to Urban Outfitters & Pacsun in the Roseville Galleria. Those jobs in particular, taught me how to speak to people in customer service & how to handle situations in business. While working these jobs, I started hustling with someone I called my brother, Denis Trach. He was someone I always looked up to even though we were the same age because he was a true hustler. He kept at least two jobs while working for his family catering company on top of handling business in the street. In 2014, he was tragically killed in a robbery in Dallas, Texas. I was supposed to be with him that day but he left the city without telling me he was leaving, saying he was "in a rush". That was the first time I had felt broken since my mother. He was my best friend. I was with him every single day up until that point. Helped him move into his new condo in Orange County & all that. To know he so much more life to live while he had accomplished so much at an early age was something that was so hard to fathom. But life still had to go on.
I eventually left those places to work at Punchline Comedy Club where I worked there for two years. In those two years, I had met people that most dream of meeting. But at that time, I was so involved in the street outside of work that I wasn't working on art these last few years. My mind wasn't worried about anything other than making a dollar. So being around all these celebrities, I would tell them I was an artist but unfortunately, at that time, I didn't have much to offer other than pictures in my phone. I would try to figure what substances they needed before figuring out how they could help my career as an artist. In late 2016, in my second year at Punchline, I got fired for fighting with a coworker. My first infraction & apparently my last. When I have seen that a place of business that you were so loyal to for so long could fire you without remorse, I told myself I would never work for anybody again. Reverting back to the street & what I knew best, I hustled. I hustled until I could take the money I made out there to put back into my art. I established a clientele that supported me when it was time to transition into being a full-time artist & leaving the street life behind me. I took everything I had learned from every situation & applied to being the artist & entrepreneur I am today.
In 2017, I started my business as an artist & start selling my first prints through my website, social media & in person. Then that eventually turned into me making die-cut stickers of my work that everyone loved. I start showcasing nonstop from 2017-2020 through shows such as TrapxArt, RAW, Pancakes & Booze, etc. San Francisco, Oakland, and Los Angeles became my most frequented spots. While doing this, I had to think of something that I could put my art on everyone could have. What's something that people could use every day and possibly keep forever? Then it hit me… Lighters. I started investing in finding my own prints & wholesalers to bring my idea to life. I've hand wrapped & sold over 3,000 of my limited edition lighters at $5 per lighter. I'm commonly told that there is very FEW people in Sacramento that DON'T some of my artwork. Til this day, there are people I meet in the most random places & somehow, my art gets brought up & they can't believe I'm the artist because they've had my work for so long & never met the artist. People don't expect it to be a young black man like myself, I can only assume.
In 2021, I've started my clothing line called "TPH" otherwise known as "True Potheads" or "The Price is Higher" that stemmed from the group we started in high school where we felt we were the most productive stoners. While I realized I was the only was still smoking as much weed as I was & still accomplishing everything that I have & plan to do, I felt it was only right to start the brand based on the core meaning of the group from back then. Plus, one of the founding members of TPH, Stephon "Zoe" Clark, was unjustifiably slain in his grandmother's backyard in 2018. So in his memory, I wanted to create something he would be proud of. In 2022, I have started painting & tattooing as these will be the next chapters of my life. Yet, this year has already been tough as I lost my closest uncle Michael David Burnett to pancreatic cancer on April 30th, 2022 & two of my close friends Caleb "Biggie" Swanigan & Andrew "Chubbz" Taylor on the same day, June 21st. As I push through the pain of those losses, I cannot wait to see where my life will take me. All I can do is keep working through the rough times knowing I am on a time limit. The legacy I leave is what's most important to me. Thank you Mom, Thank you Denis, Thank you Zoe, Thank you Uncle Mike, Thank you Biggs, Thank you Chubbz, Thank you Sacramento, Thank you to my family, and lastly Thank you VoyageLA for allowing me to finally be able to tell my story while I'm still alive.
We all face challenges, but looking back would you describe it as a relatively smooth road?
Not at all. I would describe it anything but that. I believe the bumps in the road is what creates the long journey. They say we're all going through something, and which I agree to certain extent. Some people live relatively good lives, without encountering too many major problems, and that's okay. We don't all have to come from terrible situations, but for those of us who did, then I think there should be empathy & more support shown. It's difficult to encounter situation that destroy you that in return it's only up to you to rebuild yourself. Those who do, should be commended.
As you know, we're big fans of you and your work. For our readers who might not be as familiar what can you tell them about what you do?
I'm an Artist that specializes in copic markers on card stock paper, Spray paints & Acrylics on canvas. I love to draw cartoons from our childhood in situations you'd never think you'd see them in. I like to bring the nostalgia back that we all want to feel again. Lately, I have been doing portraits that capture the essence of the person I'm drawing. The pieces I'm most proud of would have to be my series called the "#SwitchStitch" where I tear off one face of a character & stitch it onto a character from an entirely different show that has similarities. Or it would have to be the memorial piece I did for my Uncles & friends that passed this year. What sets me apart from others is my consistency, my line work, my ability to choose & blend color, my originality, my ideas and how I'm able to make you feel from looking at my work. I do murals or just about anything that's asked of me. I have also started my journey & career as a tattoo artist, which has been my goal since a kid. I believe that will take me place I have only imagined.
Can you talk to us about how you think about risk?
You have to take risks to be in the position you say you want to be in. It's completely necessary. Just make sure you wage the risk against the reward. Sometimes the risk isn't always worth it. To every action there is a reaction. Weigh out the consequences to whatever you risk you plan on taking.
Pricing:
Commission paintings: Starting at $350
TPH Clothing & Apparel: Varies
Posters: $25
Lighters: $5
Stickers: $3
Contact Info:
Website: www.thebrohamtre.com
Instagram: @thebrohamtre
Twitter: @thebrohamtre
Other: TikTok: @brohamtre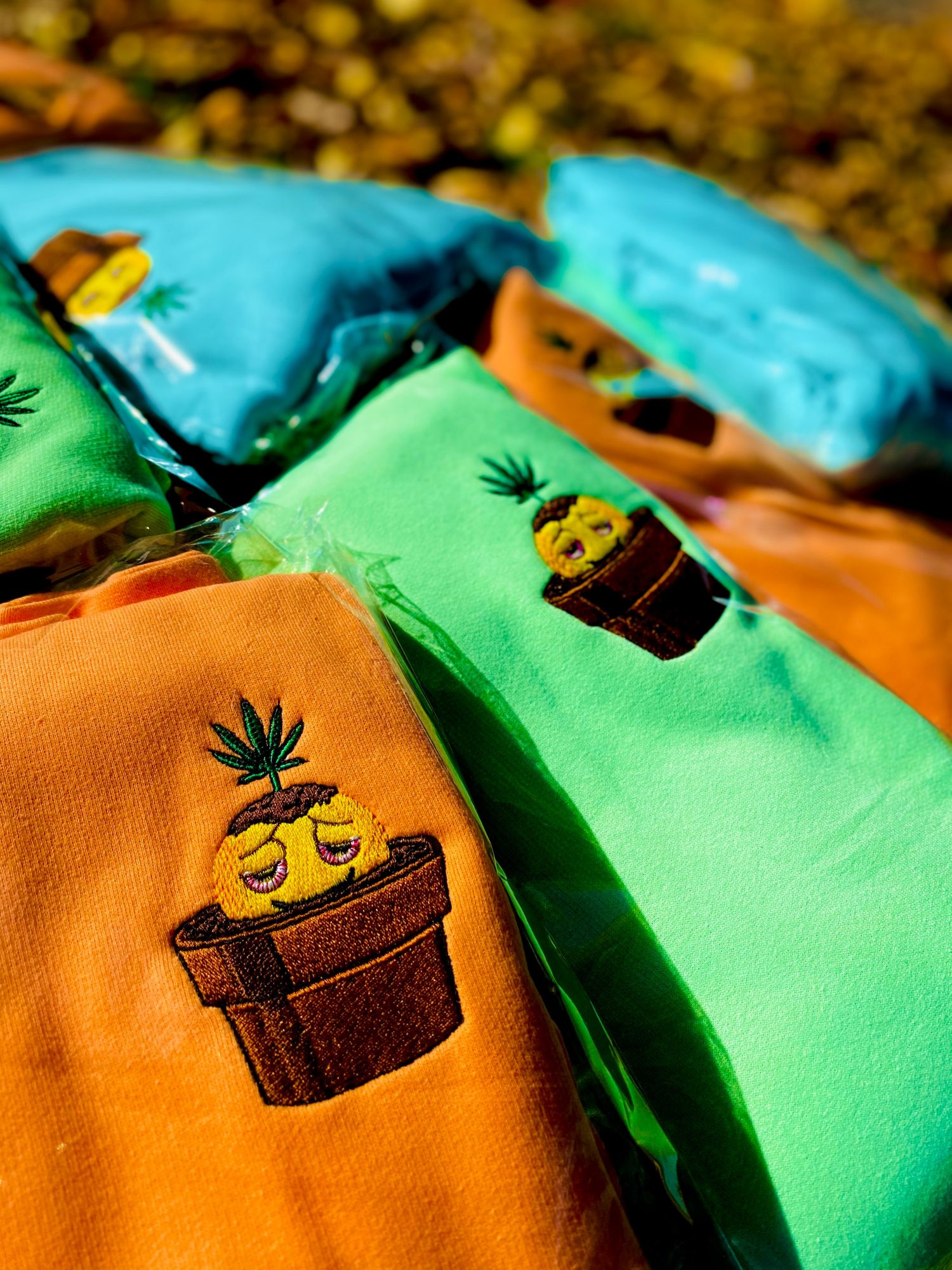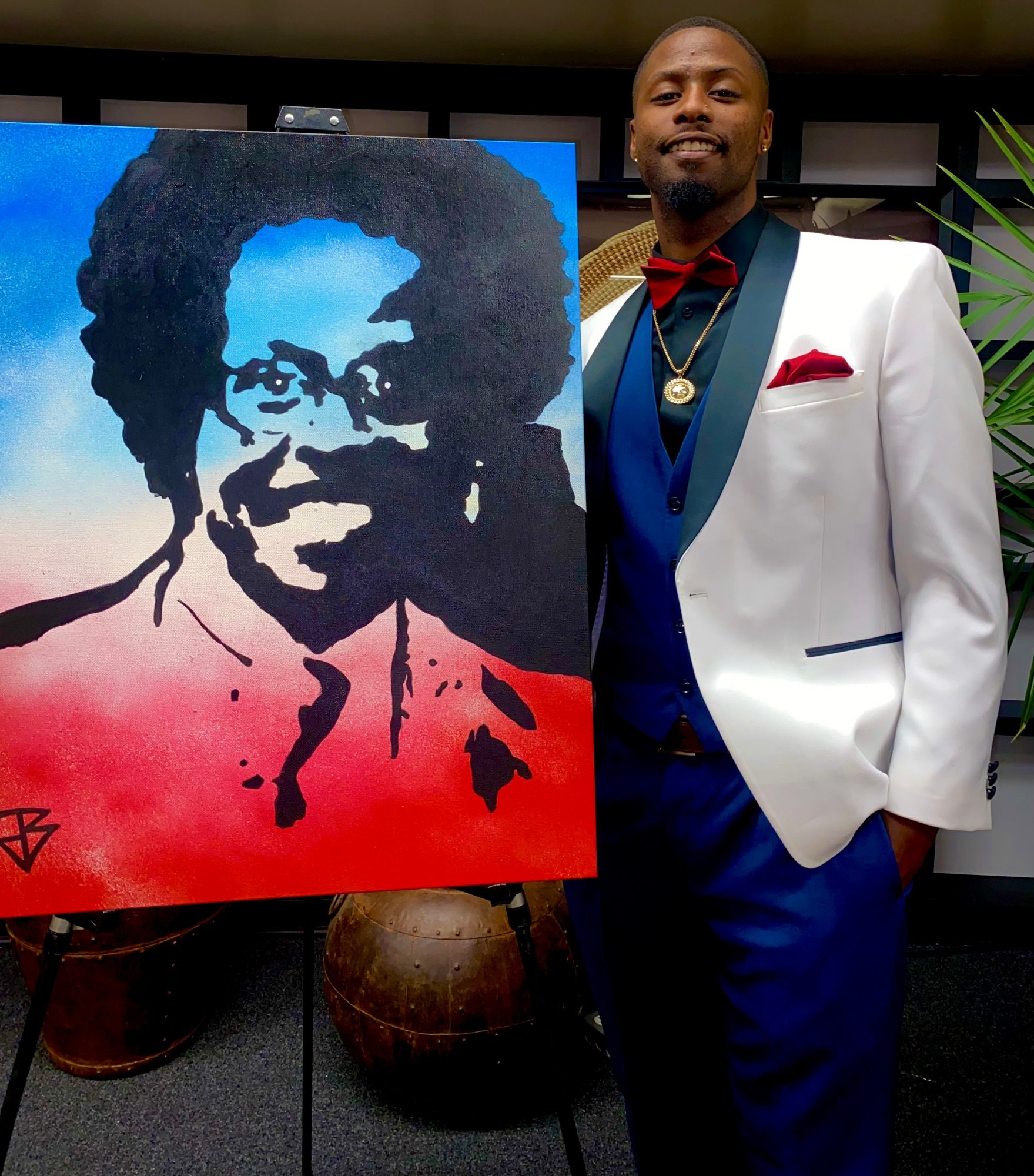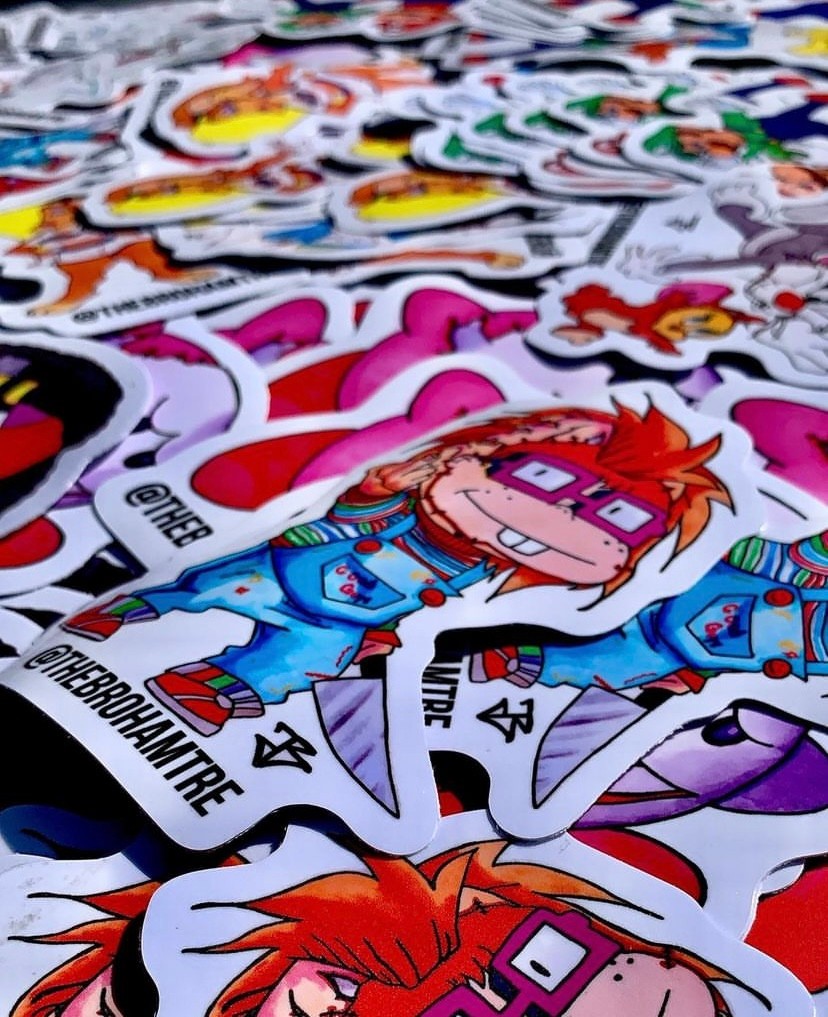 Image Credits
@visualsbyjoseph @gabethefourth @rawart @trapxart myself
Suggest a Story:
 VoyageLA is built on recommendations from the community; it's how we uncover hidden gems, so if you or someone you know deserves recognition please let us know 
here.