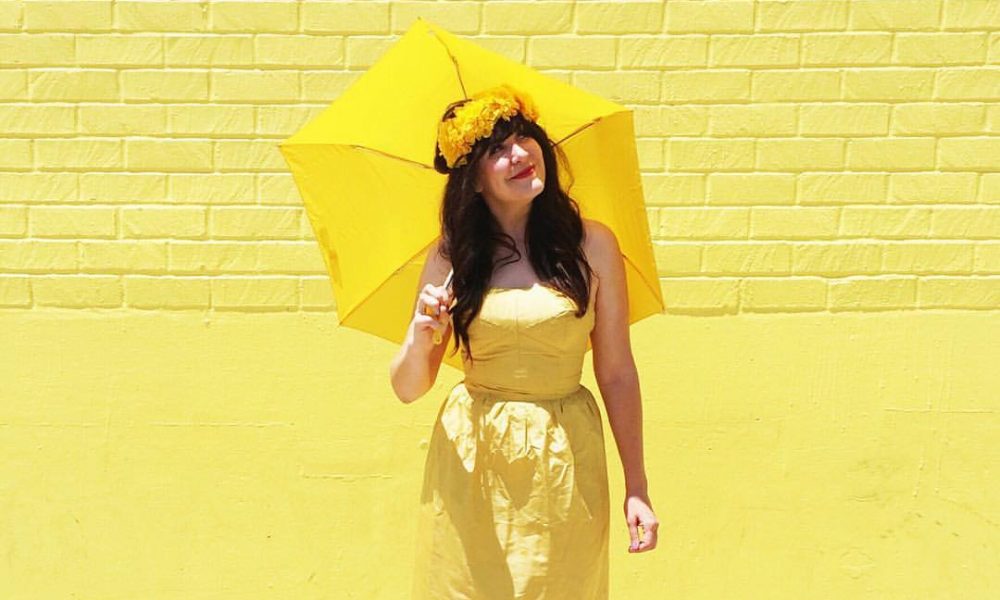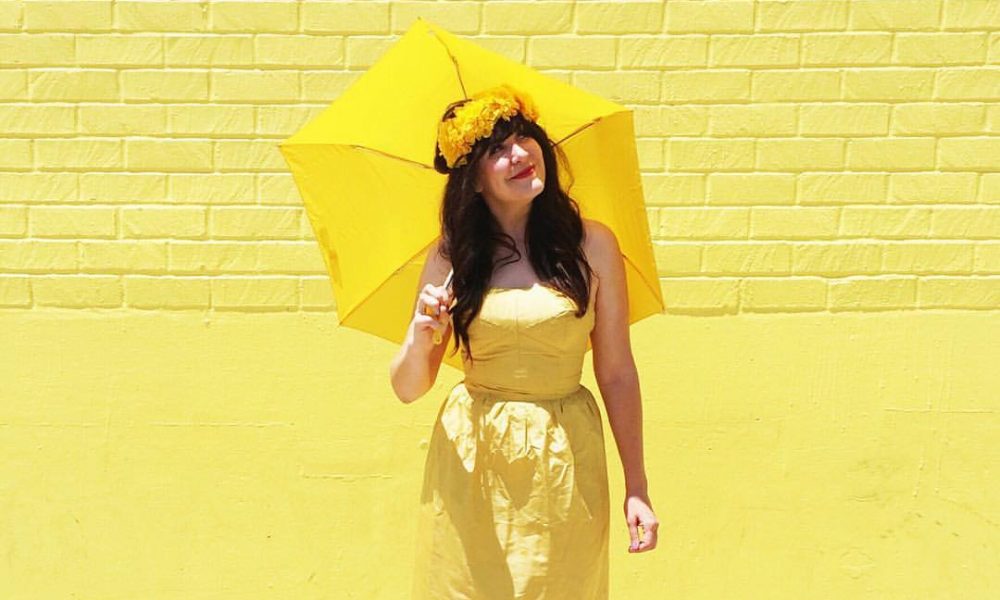 Today we'd like to introduce you to Tarreyn Van Slyke.
Thanks for sharing your story with us Tarreyn. So, let's start at the beginning and we can move on from there.
Like so many people in Los Angeles, my life has led a pretty unconventional path. I started acting in theatre professionally around age seven, and continued in that direction for the next 20 years, majoring in theatre and performing for a living from 18-27. I dipped my toes into everything that live performance had to offer – singing in bands, doing stand up comedy and improv, anything about that kinetic type of experience appealed to me.
After college, I became more and more interested in writing, blogging and digital media, and as I got more invested in that I began to look towards larger ponds with more opportunities. I joke that I'm one of the few people who moved to Hollywood to STOP acting.
When I moved here, I continued blogging and making video content while learning more and more about social media – all the while doing odd jobs like nannying and personal assistant work. I even had one job where I wrote tweets as fake people to try to generate interest in new TV shows that were launching. Initially, I thought I wanted to try my hand at screenwriting, but while I have a very creative mind, I'm not necessarily imaginative (a big distinction), and building worlds and plot-lines weren't my strong suit. I realized that prose and producing content from a more personal lens was a better fit for me.
After about a year in LA, I lucked out and got an interview for a new social media position at Nickelodeon, and I've been working with them since. As I've progressed in my career there, I've continued to fall more and more in love with this city and have been carving out all different kinds of creative opportunities for myself here.
Great, so let's dig a little deeper into the story – has it been an easy path overall and if not, what were the challenges you've had to overcome?
While I've been pretty lucky in the way my path is working out, there are obviously always big hurdles. I had a few incredibly bumpy years in my personal life recently, which of course contributes to your professional life and creative process. The biggest pieces of advice I have are to be consistent and to ignore the external noise. I have difficulty staying consistent with my work, so I always advise others to do as I say, not as I do. Writing five sentences is better than none. Publishing a blog post or posting an image you don't love is more productive than not putting yourself out there – don't let perfect be the enemy of good.
The other thing that is so important is – don't (as hard as it is) compare yourself to others. Put your blinders on. Comparison is truly the thief of joy, and with the constant stream of media we have come at us these days, it can be incredibly difficult not to look at other people's life and work without a comparative lens. Being completely authentic is the only way to get to where you want to be, no matter your field – so why let what anyone else is doing create a block for you?
I'm also a firm believer in building a strong community with people who support and inspire you. That's one of the things I love most about Los Angeles – there are new opportunities and amazing people around every corner. Be sure to keep your eyes peeled! I'm so grateful for the community I've been able to build since moving here.
Please tell us more about what you do, what you are currently focused on and most proud of.
To sum it all up in a tidy way, I'm a content creator. I make a living as a social media specialist, and in my free time, I'm a blogger and writer, among other things.
At Nick, I create & strategize social media content for many of their properties with a focus on "live" or ephemeral content, like Instagram stories. This is really fun because it combines a lot of different creative elements from graphic design to video editing to copy and script writing, to capturing content on sets and shoots. I also work with their digital media team writing and producing original web video content. My first show with them, "Inside Nick," just wrapped after 15 episodes, and I'm in development with them on some new exciting projects. I've been lucky enough to spearhead a lot of different kinds of projects with the company. Some highlights include making a cartoon character go live and talk to fans on Facebook, co-writing, hosting and producing a full series and multiple live-streams, leading digital branding classes and seminars, building a digital choose-your-own-adventure comic book, and even getting slimed about five different times. There's certainly never a dull moment!
I've worked professionally in social media for about five years now, which in this field is a long time. I'm so fortunate I started when it was all so new, but I had no idea how lucky I'd be to get in on the ground floor of such a massive new industry.
Outside of my work in social, I've always been passionate about sharing my world and experiences with others. That's what led me to blog in 2010, and is something I remain incredibly interested in. Blogging created a perfect catch-all space for my interests in writing, photography, self-improvement, travel, comedy, style, video production, and more. I also love the immediacy of hitting "publish" and having your work so quickly accessible. I currently post semi-regularly at TarreynVanSlyke.com, where I publish personal essays, share my photography, and actually just launched a recurring Los Angeles guide series! I'm also in the process of writing a book which is simultaneously very exciting and daunting.
Do you recommend any apps, books or podcasts that have been helpful to you?
I'm a voracious media consumer, so I'll try to narrow it down to some of my favorite things.
Podcasts:
– 99% Invisible: This is a design podcast that always teaches me about a topic I never would've imagined being interested in and I walk away knowing so much more. (They also are launching a new branching off series called "articles of interest" that is fascinating!)
– Keep It! – For anyone who works in entertainment in Los Angeles, this is a must. It features three incredibly articulate and diverse hosts who discuss pop culture, politics, and entertainment in a very insightful and hilarious way.
– You Must Remember This: This podcast goes deep into classic Hollywood secrets and scandals and I love it.
– Personality Hacker, Oprah Super Soul, Happier in Hollywood, Forever 35: I'm kind of obsessed with self-help/self-improvement and these are great.
Books:
– The Happiness Project: This is a simple, analytical and accessible "self-help" book that changed my life almost 10 years ago. I keep my tattered copy on my nightstand to constantly refer to for reminders.
– Rupi Kaur's poetry books "The Sun and Her Flowers" and "Milk and Honey" are stunning and simple.
– How To Build a Girl, Bossypants, The Bell Jar – Some of my all-time favorite books written by women.
– Wine All The Time: I've gotten really into learning about wine and this book is accessible and incredibly helpful.
– The Artist's Way: Odds are if you're a creative person, SOMEONE has recommended this 25 year best seller to you. I'm currently working my way through it, and even though there are a lot of skippable parts, there are some massively great takeaways and prompts to work through.
Apps:
– 5 Every Day: This is the best for Angelenos who love exploring the city. Every day they post 5 new things to do around town and you can save them for later. I love it.
– A Color Story: This is my go-to photo editing app made by the creators of the blog "A Beautiful Mess." You can edit photo, video, and boomerangs with fantastic filters or basic photo editing tools. I swear by it.
– 1 Second Everyday: I'm a nostalgiaphile and LOVE documenting all the little moments in life. This app reminds you to capture 1 second of video every day then it stitches them together for you. I've been doing it for about 8 months and LOVE having this documentation of my world.
– Think Dirty: One of my biggest goals currently is to lead a more sustainable, natural lifestyle. This app lets you san household and beauty products and lets you know just how toxic/eco-friendly they are.
– Headspace: I started doing short, guided meditations earlier this year and it has been kinda game changing. I've tried multiple meditation apps but this one is my favorite.
– Instagram: DUH. But I truly find SO many amazing resources, people and so much inspiration here. Current favorite accounts: @bymariaandrew, @ratedmodernart, @thejealouscurator, @Sophia_roe, @jessechamberlinemarble, @subliming.jpg, @thiswasfashion, @mantramagazine, among SO many others!
Contact Info:
Image Credit:
Tarreyn Van Slyke
Getting in touch: VoyageLA is built on recommendations from the community; it's how we uncover hidden gems, so if you know someone who deserves recognition please let us know here.