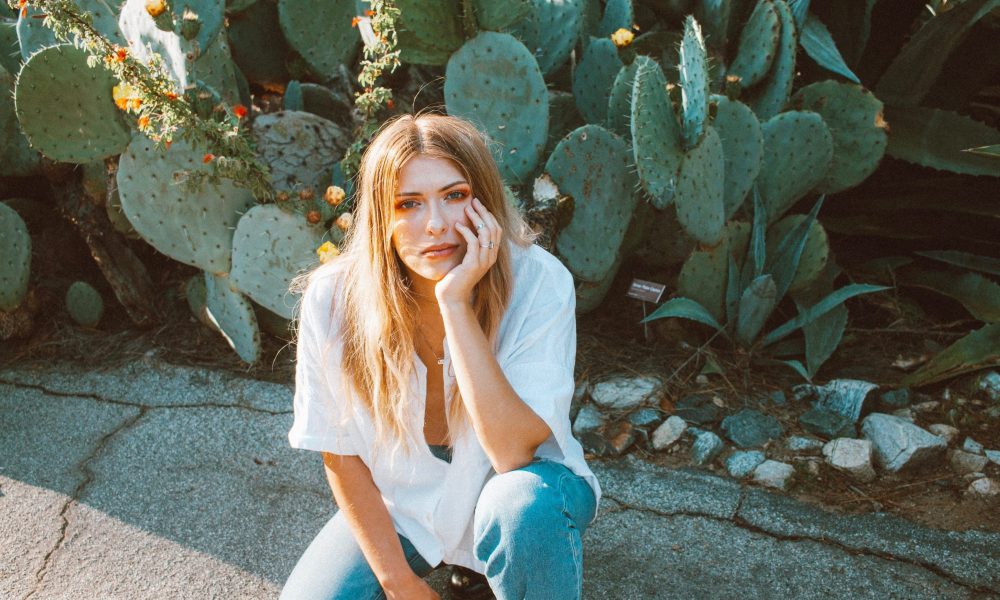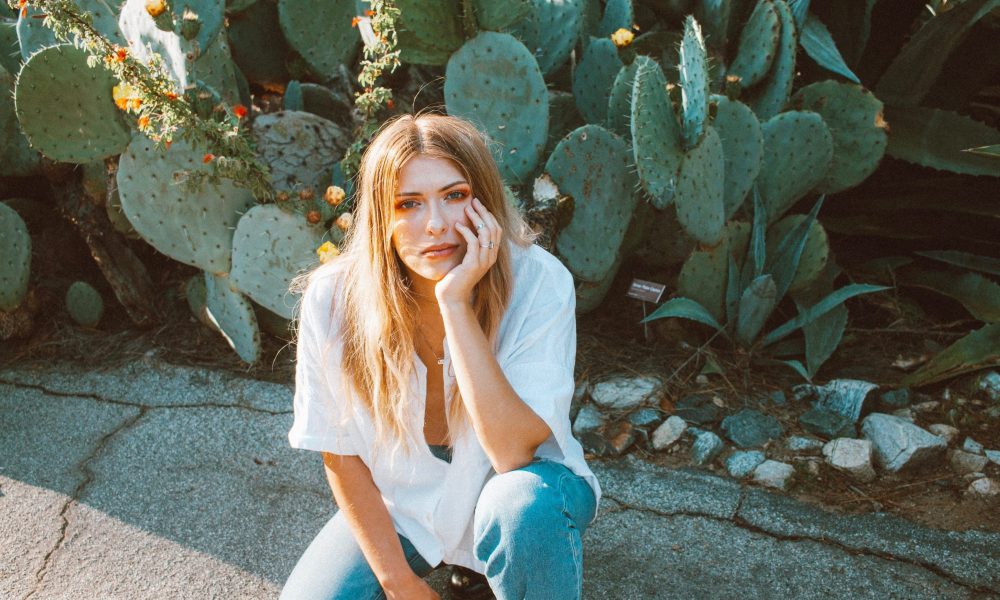 Today we'd like to introduce you to Shelby Adams.
Shelby, please share your story with us. How did you get to where you are today?
From a young age, I've always considered myself a dreamer, therefore I've never felt limited in what I wanted to do. I had several career goals for myself, even at the mere age of eight, ranging from being a zookeeper to a "Dreamworks" animator. However, as many of those plans for myself fleeted, one thing always remained the same: my love for music. At that point, it just felt like any other hobby, something I was simply decent at but enjoyed nonetheless. Looking back now I've realized it was all leading up to something greater. Because of my curiosity in many other fields and aspects of life, it all lead me to my passion and my purpose. I've always been a creative individual who admires the arts in all forms, but music was always my muse and everything else just fueled my artistry.
Throughout my childhood, I took dance, piano, vocal lessons, guitar, violin, theatre, acting, and was in choir for 11 years. Regardless of my experience and passion for artistic expression, I never felt good enough, because for me it was still just a hobby — never something attainable as a career. It felt incredibly unfair that I could be so drawn to something that added so much value to my life, yet it was not a viable option for my future. However, I've never been one to do what people expect of me, so this made my desire and curiosity even greater.
Somewhere along the way of me dabbling with my craft, everyone around me was figuring out what they wanted to do with their lives after high school. When I reflected on the past several years of my life, I knew that I was meant for more than what I had planned for myself. The life path I had curated in my head was that I would go to college, get a degree in something like communications, and get a job somewhere unmemorable. But who would I be getting that degree for? Surely not for myself, and I didn't want to live someone else's dream, so I set my sights on moving to Los Angeles and skipping college altogether. This seemed like a no brainer at the time considering unconformability is in my nature. However, at a time in my life where I was most vulnerable, the pressure of my peers and friends weighed on me. A few months into my senior year of high school, the only talk around school was who was applying where, shortly followed by who was accepted where and then the banter about whether they were planning on joining Greek life, dorms and whatever else college entails. So, there I was, isolated and way less sure that I was already of whether I was making the right decision. So, I caved and applied to schools, and decided to go because of the exact reason I said I didn't want to; because it was what everyone expected of me.
I ended up attending Berklee College of Music in Boston where I met some of the most incredible and talented people who I am so thankful to know, and I dropped out two years later after facing several trials and tribulations that I am also incredibly thankful for. The overall experience helped mold me into the person and musician that I am today. I used this temporary blip in my music career as an excuse to spend more time delving into other parts of my life that I lost touch with due to the pressure and anxieties I felt at school. I moved back home to Seattle for about a year and a half and reconnected with pieces of myself that I forgot existed, all while fulfilling my artistry at my own pace instead of someone else's. I learned so much about myself in that year, and I owe a lot of that newfound clarity to the patience I decided to give to myself.
This beautiful and painful journey has led me to where I am today, now living in Los Angeles (as I had always yet reluctantly envisioned for myself), writing and creating music for the purpose of enjoyment and passion rather than expectations.
Has it been a smooth road?
Sometimes, I wish the road would have been a little less bumpy and life would have gone a little easier on me, but I strongly believe that there are no obstacles too great for people, especially women, to overcome.
I spent a lot of my younger years building my emotional maturity because I had no choice in the matter, it was either that or I let myself cave inwards. This brought me to the roadblock of needing some sort of outlet instead of internalizing all of my thoughts and feelings. I was only 12 when I developed anxiety and depression, and back then there was still a stigma around mental health, with the additional factor that I was still in middle school so most kids didn't know what the heck that even was–including myself. I was a great student and loved school, but as my mental state weakened so did my tolerance for everything. I couldn't eat, I couldn't focus, I couldn't take things with a grain of salt anymore. My life was fragile and my mental state frail, to the point where I couldn't find it in me to feel passionate about anything.
Fast forward a few years, I was at the lowest of lows, barely hanging on to whatever I felt was valuable enough to make myself stay put, and my self-esteem was basically non-existent. In some sort of act of desperation and stroke of luck, I found music. I had already known music, but I didn't KNOW music… ya know? Now, music is my best friend and the outlet I so desperately needed, the only way I could unapologetically express myself. As dramatic and cliche as it may sound, music quite literally saved my life and gave me purpose.
I think the best advice I can give is that it's ok to feel things deeply, it's a blessing and a curse–especially as a creative. It's what shapes you as a human and as an artist, and it's all a part of the territory; just make sure you allow yourself to live in such a way that doesn't compromise your well being. I also find that women, in particular, are often afraid of themselves because they have so much potential and wisdom to take on anything they set their minds to, but we're always taught to be smaller. We're taught to give so much of ourselves to other people rather than ourselves, and God forbid we have big dreams and goals for ourselves that we are more than capable of achieving. I just want every young woman to know that their potential is limitless and that they can live in abundance without the additional stress and anxieties of feeling like we as women take up too much space.
We'd love to hear more about what you do.
I'm a freelance musician, mostly working in songwriting. However, I am also an independent artist and have been releasing my own music as of recently. I've spent my early twenties developing as an artist and honing my craft as a songwriter and performer. As a songwriter, I'm a huge fan of cool and thoughtful melodies as well as poetic, striking lyrics, and my niche is alternative pop music with additional RnB and Indie influences. As a performer, the most important thing to me is that people feel the raw emotions put into the music, regardless of how they interpret the lyrics.
My capability to write across genres and styles coupled with my collaborative spirit set me apart as a songwriter, and my empathetic nature enables me to effectively and thoughtfully articulate the feelings and experiences of others in a detailed, comprehensive way. I also think like both an artist and a songwriter I connect with people in a way that allows them to feel vulnerable, and that connection is super special to me.
Finding a mentor and building a network are often cited in studies as a major factor impacting one's success. Do you have any advice or lessons to share regarding finding a mentor or networking in general?
As someone who has a harder time putting myself out there, I find this to be the most challenging aspect of the music industry–especially in Los Angeles! I've only been out here for a year and a half and the process and transition has proved difficult for me in that area, but as time goes on and I become more confident with myself and my abilities, it has become easier and easier. I think as long as you believe wholeheartedly in your craft, people will also believe in it. It's about meeting the right people at the right time, and working with people who you genuinely feel want you to do well and are on the same page as you.
There are people who network in silence and people who are more vocal about their connections, but either way, it's different for everyone. I've struggled with comparing my networking tactics to other people's, but everyone's methods are different–what works for me could be completely different from what works for you!
Personally, I try to release some kind of content consistently; whether it's music, photos, demos, cover songs, etc., this way I can gain some sort of traction. I've had a lot of people reach out to me just from stumbling upon me via social media, but I also feel that as artists there's no shame in pitching your art, so cold emailing is effective as well! The right people will come along all in due time.
Contact Info:
|
Image Credit:
Kristen McFarren, Patrick Minogue, Aric Becker
Getting in touch: VoyageLA is built on recommendations from the community; it's how we uncover hidden gems, so if you know someone who deserves recognition please let us know here.