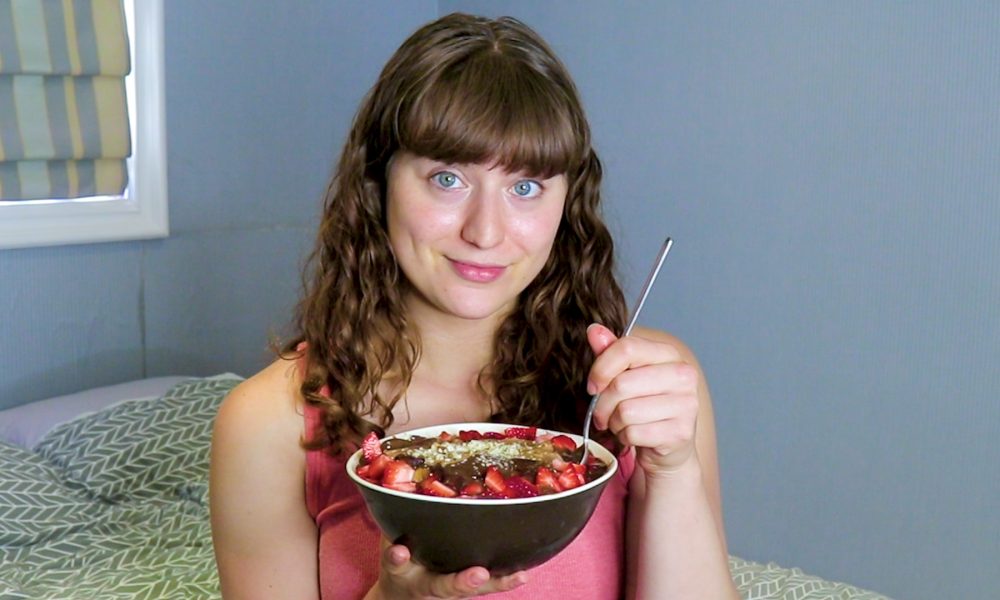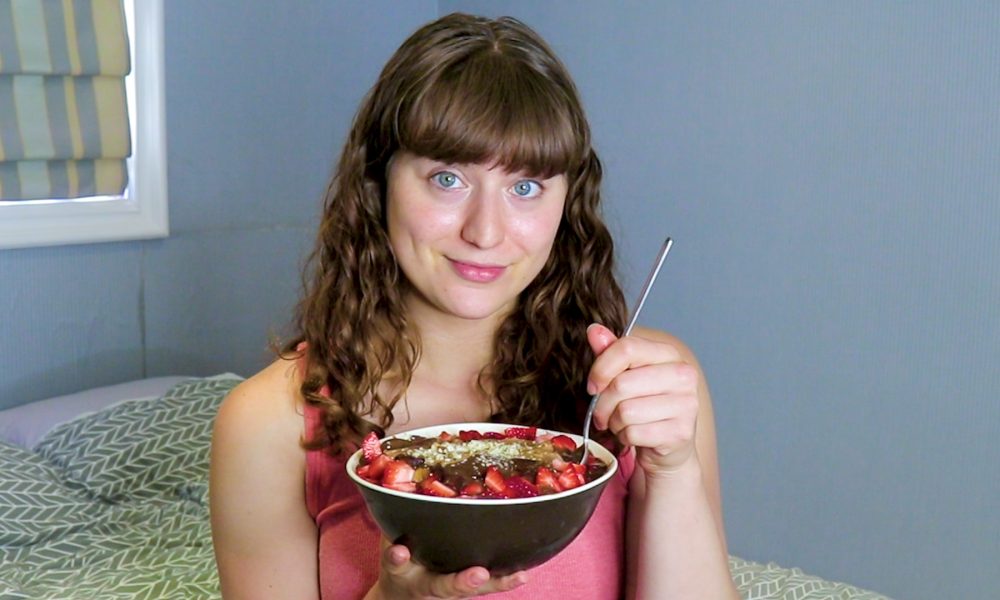 Today we'd like to introduce you to Rachel Ramras.
Rachel, let's start with your story. We'd love to hear how you got started and how the journey has been so far.
After I graduated from Kent State University in December of 2017, I packed up my car and drove with my dad from my hometown of Hudson, Ohio, to Los Angeles. I studied Digital Media Production and knew I wanted to work in the TV/Film Industry with the long term goal of writing a comedic television series. There aren't too many large-scale production opportunities in Ohio, so I thought I would take my chances in LA. Thankfully, I have some extended family out here who let me crash with them until I established my roots.
In my first few months in LA, I did odd jobs and took improv and storytelling classes at the Upright Citizens Brigade. I worked on student-run sketch TV shows in college, and I felt a sense of community at UCB. Honestly, my improv isn't great but I had fun, met people, and had a creative outlet. I also began a YouTube channel where I did whatever sounded interesting to me that week. I told stories about my life, tried out new recipes, and even gave myself a drag queen makeover. Making YouTube videos gave me an opportunity to have fun and keep my editing skills sharp. I interned for a producer for a few months before being hired as an executive assistant at a production company specializing in unscripted television. I managed the schedules of the company's three CEO's and maintained the office. I learned a ton about the unscripted show pitching process and ins and outs of a boutique production company.
However, I didn't feel like this was the right job for me. I know people rarely dream of being an executive assistant, I understand the concept of "paying your dues", however, I didn't want a future at the company. I could have worked my way up to an associate producer eventually, but I didn't want to be an AP for an unscripted show. I want to write! I want to work on scripted television. After six months of working hard and feeling increasingly unhappy, I quit. I was terrified of quitting and didn't have a job lined up, but I had enough money to survive for a bit and I truly could not handle working this job another day. All I looked forward to while working there was the weekend which I spent writing for my Character 101 class at UCB and creating YouTube videos. While working my nine to five, I found my niche on YouTube, which is centered around plant-based cooking and holistic health. I still wasn't getting many views, but my videos were improving and they made me happy.
After I left my office job, I focused heavily on my YouTube channel, intending to grow it to a point where it can be a source of income. I worked on my screenwriting, editing my TV pilot, and started doing background acting and other odd jobs to make ends meet. As a background actor, I get to be on set and see how all sorts of television shows and films are made. I meet new people whenever I work on set, get to play dress up, and often have plenty of downtimes which I can spend writing and reading. On the notes app on my phone, I write scenes and personal essays, which I transfer to my laptop once I get back home. I love that I get to be around all sorts of people on set and overhear conversations, which often inspire lines of dialogue and wacky characters for my scripts. My personal essay writing is a more recent avenue. I began a guided autobiography class, run by a family friend, and have continued with this writing style since the class ended. Some essays are a stream of conscious and some are stories from my life. I've known for years that I want to write a book of personal stories and essays and this class gave me the tools to compile my memories and thoughts into writing pieces I can feel proud of. In this small class of women, we read our stories aloud to each other each class and it was incredibly empowering. My stories tend to be about painful, vulnerable experiences and sharing them in this way has been a game changer.
My YouTube channel became more and more open and vulnerable as well. I talk openly about my mental health struggles on my channel. I've been on a healing journey, using foods and herbs to heal physical and mental health issues, and sharing about what I've been through in terms of eating disorders, depression, and anxiety. I've connected with wonderful people through my channel, people who celebrate this vulnerability. There is an excessive stigma around mental health and I hope that by sharing my stories I can break that down. Through opening up about my life in this public way, I've learned more about who I am, and how to be who I am no matter who's watching. I recently took one of my personal essays that I wrote for class about body image and made it into a visual essay, called "Body Talk", for my YouTube channel. I have more visual essays in the works, I love being able to share my writing this way.
At this moment in time, I'm working towards my dreams while enjoying the path to them. I know that I want to earn a living writing book, scripts, and creating YouTube content. I know that I am creating a solid body of work now, connecting with people, learning constantly, and living my life doing what brings me happiness. I can't tell you what I'll be doing in five years, but I trust that I will be creating and living authentically.
Great, so let's dig a little deeper into the story – has it been an easy path overall and if not, what were the challenges you've had to overcome?
The road hasn't been the smoothest, it still is bumpy and hard to see what's around the corner, but I think that the road I'm on is the ONLY road. I do my best to operate from a place of acceptance, that wherever I'm at right now is exactly where I need to be. There is always something to learn from life experiences, both painful and joyous.
Believing in myself has been a challenge of mine for as long as I can remember. Even before I started making YouTube videos about a year ago, I'd wanted to make them for several years. I would make a video here and there, post it, then delete it because I felt embarrassed. I would think "nobody wants to watch or listen to me, this is stupid, I'm stupid." Those thoughts still come up for me. What brings me out of that funk, is the sense of joy and accomplishment I feel when I'm filming and editing. Getting views and comments are nice too, but external validation is more like the cherry on top than the (vegan) sundae. Plus, I don't want my sense of worth and happiness to depend on comments from strangers.
Putting in work and not having immediate results is frustrating at times. I'm not a big famous YouTuber (yet), and again it's easy to fall into that negative, self-defeating, mindset. What brings me out of it is reminding myself that my channel is growing, slowly but surely, and the thought of NOT making videos anymore brings tears to my eyes. I love making videos, I believe that if my videos interest just one person, teach them something, make them laugh, make them feel seen, then that is enough. And even if nobody feels that way, I still find fulfillment in creating.
This mindset overlaps with how I feel with my writing as well. I don't have a book deal or a show on Netflix (yet). I don't know how exactly I will accomplish these goals either, but I do know that I love writing and that I cannot seem to stop writing even if I'm the only one reading it. The fact that I can sit down to write and only stop to look at the clock hours later because I desperately need to pee, is all the motivation I need to keep at it. I spent years in a deep depression, not feeling passionate about much of anything. Knowing that writing and creating videos lights me up and makes me forget the time, is all that I need to continue on my road.
It sounds cheesy, but following your passion is the journey. Sure, we all have goals related to our passions, but I believe that doing your passion BECAUSE IT IS YOUR PASSION is more important than doing it to accomplish something. Ultimately, all anyone wants is to be happy. Doing what I am passionate about is what personally makes me feel happy, and that's what truly matters.
Please tell us more about your work, what you are currently focused on and most proud of.
My work on YouTube is what I am most proud of currently. I film videos about my whole foods plant-based diet, and mental health. I originally adopted a vegan lifestyle about four years ago based on ethical values. As time went on, I learned more about plant-based nutrition and am currently attempting to heal chronic mood disorders, chronic inflammatory pain, and chronic digestive issues with diet and herbal supplements. I had these health issues long before becoming vegan and find great value in documenting my healing journey through YouTube.
Creating videos about my past experiences with mood disorders and mental health treatment continues to feel scary, but valuable. I feel compelled to open up about subjects that I've been told to stay silent about. Keeping these sorts of secrets further fed the shame I felt surrounding them. I spent years telling myself that if people knew x,y,z about me they wouldn't like me, building a barrier around parts of myself that I decided were unacceptable. I got to a point now, where I don't want to hide. I want to be me, the full me, no matter who is watching. Now, I receive comments and messages from people who found my videos on mental health to be relatable and touching. I cherish being able to make other people feel seen through sharing.
Which women have inspired you in your life?
I am inspired by women who share their stories. I love reading memoirs by women that essentially say "this is what happened and this is who I am now because of it." Recently, I feel inspired by women such as Abbi Jacobson, Busy Phillips, and Roxane Gay. Women who utilize their creative gifts will always inspire me. From actresses like Nicole Kidman to comedians like Ilana Glazer, and artists like Lady Gaga. People channeling their creativity and being authentically themselves inspires me the most.
Contact Info:
Image Credit:
Rachel Ramras
Getting in touch: VoyageLA is built on recommendations from the community; it's how we uncover hidden gems, so if you know someone who deserves recognition please let us know here.