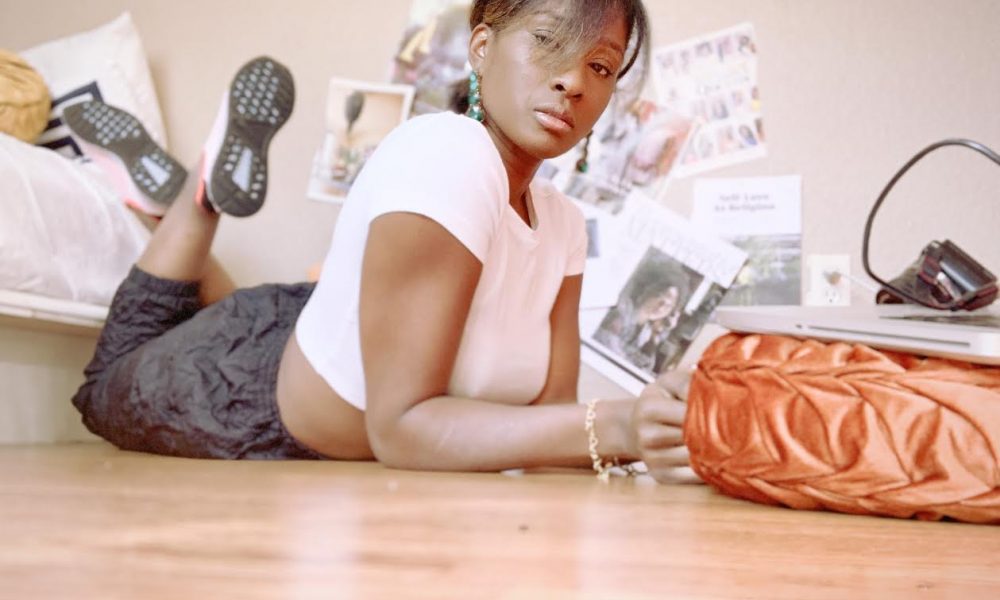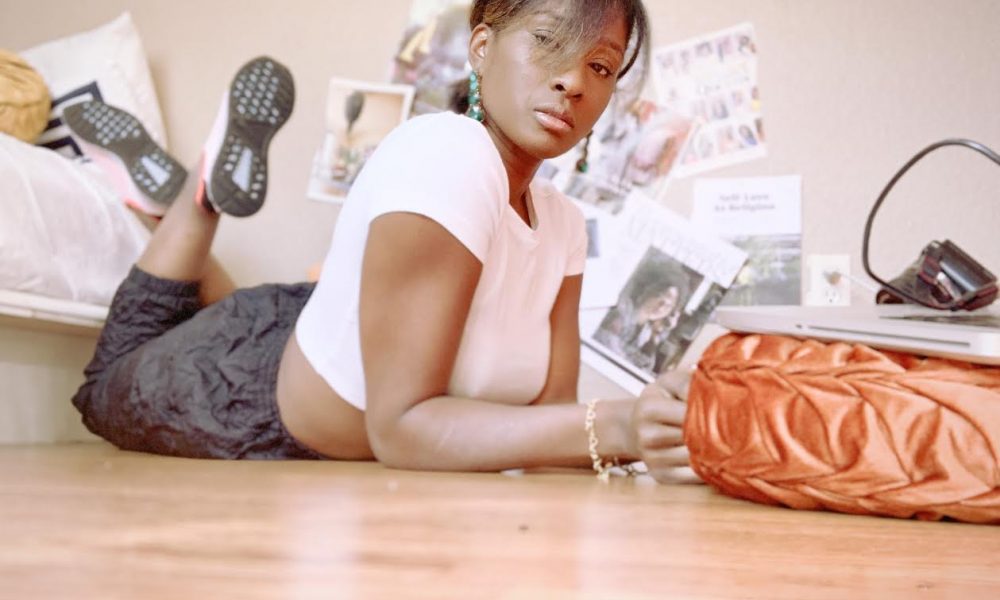 Today we'd like to introduce you to Paige Maloney.
Paige, can you briefly walk us through your story – how you started and how you got to where you are today.
I am from Boynton Beach FL, after graduating high school, I went off to Florida A&M University (FAMU). I had no idea what I wanted to do, I just knew I enjoyed fashion and sports. I briefly had the idea of starting my own fashion line so I went to college and majored in Business Administration and became a cheerleader. My freshman year was extremely hard because I was around people who were so sure of what they wanted to do and I had no idea. It wasn't long before I realized I didn't like Business and that I was totally wasting my time. One day while on campus, I saw some students filming themselves with this professional looking camera equipment (what they were recording I had no idea), I just knew that I was instantly interested. They shared with me that it was for a class and they were Journalism Majors.
As soon as I was able to, I changed my major to Broadcast Journalism. Something about the camera excited me and I wanted in. After stalking every black Women Journalist there, I decided that I would be interested in maybe sports or entertainment. I began to take classes in this field and realized the news part was not my thing, I did not like reporting news local, sports, entertainment NOTHING. I kind of felt like a robot, I was longing for creative freedom and it was not there. But I knew I had to finish school and if I told my parents that I wanted to change my major again, they would probably think I was a nervous wreck. So, I pushed through and tried to become the best at the things I did enjoy in my classes such as editing, writing, camera angles. In Journalism school, I felt like I didn't belong, I didn't feel connected with my peers, and I was not willing to force myself to fit in. I wanted to find what it is that I should be doing, and to do that I had to stay true to myself. But I can say that I felt like I was getting closer, that's for sure. My best friend was also a Journalism major and we had so much in common and would always share our goals and aspirations with each other.
One fall, my best friend and my little sister attended an Acting workshop by Director and Producer David E. Talbert and they came back talking about how much they had enjoyed the experience and I should do it. These two people are two of the most influential people in my life and they always knew they wanted to be Actors. I had thoughts about acting but never knew that I could actually do it or how for that matter. After consideration, and feeling unfulfilled in Journalism school. I saved my money and invested in the acting class that followed with an audition in front of David. I had the time of my life, I lost sleep counting down the hours until the class. After my audition, I received amazing feedback from David that changed my life forever. I left the audition saying "This is it" that weekend, I discovered what I was put on this earth to do. But I had to go back to Tallahassee and finish school, although I am not working in the Journalism field, I wouldn't trade that experience for the world. Okay, so fast forward after graduation, I knew that I was going to pursue acting full time.
After graduating in April of 2016, the plan was to move to LA in August and go hard in the paint. That's what I had in mind but God had something else in store. In May, I was diagnosed with a rare facial paralysis called Bi-Lateral Bells Palsy. Yeah, so my entire face was paralyzed. I was told by doctors that it should heal in three months but I didn't see significant change for another two years. This totally slowed down my plans but for the best, I went through so much during this time, depression, insecurities, lack of ambition but I was able to finally turn my perspective around and honestly when I did that is when I begin to heal. This experience will forever inspire my decisions in life as I move toward success. I was also not motivated to move away from family so this was a quality family time that was well needed after five years of college. Okay, so finally, August 2018, I packed my car a road tripped across the country to start my life and career in Los Angeles California.
When I got here, I was instantly motivated. I started taking an acting class, I started a podcast with my close friend called Cheers, working brand ambassador work and anything that gave me the experience to become the version of myself. There are so many entertainment mixers and events in LA where you can go and hear advice from established mature people in the industry and because I know where I want to go I don't take these experiences and opportunities lightly. The common thing I kept hearing was "Create your own content." I knew that I could do it and I knew that I wanted to but I didn't want to just create anything just to have content. I wanted to create something that I am passionate about and that I knew I would be able to connect with. Coming up with these things takes time, I really just started to listen to God and the Universe literally was talking to me.
After several auditions and several no's, I finally said I'm going to do it. I starting writing a web series. I called up a team told them my idea, they loved it and we started looking for actors. I am currently directing, producing, and filming my web series right now. It is called Miseducation, it is inspired by the miseducation of Lauryn Hill album. I am dissecting my favorite songs from her album and creating stories that lead to the lessons she taught. This project means so much to me because it is one of my first and this album is one of my favorites, I grew up to it and I became a woman listening to it. I feel like I'm doing this for so many more people than just myself. My goals are to become an inspiration actress/humanitarian. A voice for those who need me.
Has it been a smooth road?
My journey has not been smooth, but I have been able to take struggles and use them to alter my perspective on things that could potentially be "upsetting" I look at things differently. In college, I struggled with guy problems (lots of them) this lead me to be extremely insecure. I didn't believe in my gifts at all. I had to decide to start over and choose myself this time. It wasn't easy but this helped me to realize who I was and whose I was and things have only gone up from there. As I said previously, I was diagnosed with facial paralysis that got in the way of me being able to pursue acting and even talk to people. Because when I spoke, I couldn't move my face at all, I put myself in a box and didn't socialize at all. I had to totally regain all social skills. The advice I would give to younger women is to always love yourself, when you love yourself, you make decisions that reflect that and you want the absolute best for you, when you work for the best will come. Abundant blessings will begin to pour out unto your life. GO HARD FOR YOU.
Please tell us more about what you do, what you are currently focused on and most proud of.
I'm an artist. I bring ideas to life. I am currently working on a Web Series where I am the Director/Producer/Actor/and camera operator. I am new to the game so as of now, I am most proud of myself for going after what my heart desires. Be on the lot out for Miseducation.
Finding a mentor and building a network are often cited in studies as a major factor impacting one's success. Do you have any advice or lessons to share regarding finding a mentor or networking in general?
I don't have a personal mentor. Lauryn Hill, Oprah, Regina King, Phylicia Rashad, Gabrielle Union Sanaa Lathan, Lena Waithe, Issa Rae, Taraji P. Henson, Chelsea Drew Maloney. These are my mentors, Im constantly looking at interviews, movies, TV series they execute and I take notes. We are so blessed to have youtube and other outlets that share knowledge with us for free. Take advantage of them. I feel like I know these women because I'm constantly looking and learning. Networking is a weird one for me, I always say put yourself in the position and The Law of Attraction will bring the people meant for you to you. As long as you are there. Don't force it, and start to work with people on your level. Grow together, create a team of people loaded with talent so that there someone for everything and before you know it you have a powerhouse. The main thing is yourself, when I wasn't doing what I loved I wasn't myself AT ALL. Find what you love and be damn good at that. Allow your genuine light to shine.
Contact Info:

Image Credit:
Photographer @Chelcdrew
Getting in touch: VoyageLA is built on recommendations from the community; it's how we uncover hidden gems, so if you know someone who deserves recognition please let us know here.