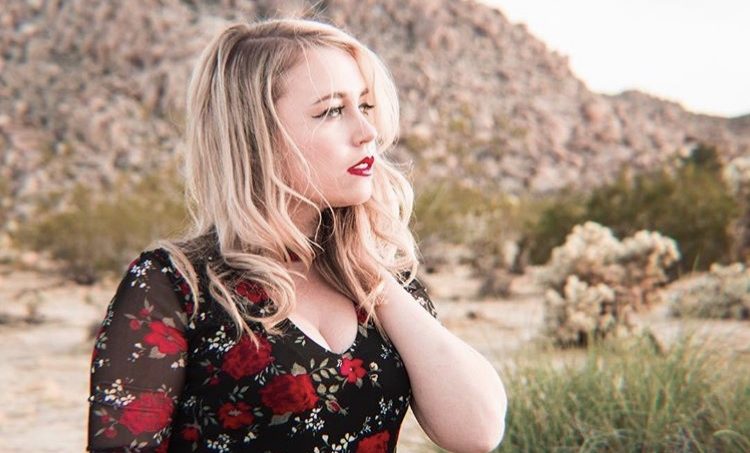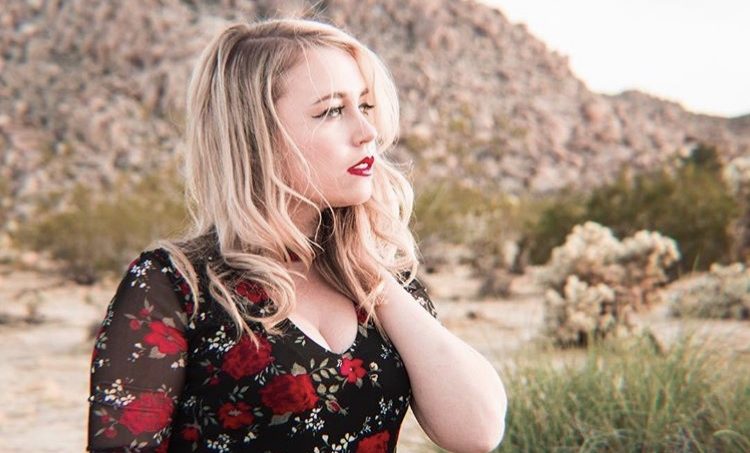 Today we'd like to introduce you to Mikaela Fleming.
So, before we jump into specific questions about what you do, why don't you give us some details about you and your story.
One of my first childhood memories was wanting to be an actress. I begged my mom to let me be in a community theatre play. I was 7 years old. Since that moment, I knew that I not only wanted to be a performer, I NEEDED to be a performer. As I got older, I received many wonderful opportunities to perform, travel, and train in all things performance. I had a wonderful community around me of support, and my acting dream finally became a reality. I performed in New York City, California, and all over my home state of North Carolina. I received my equity card (The union for theatre performers) at 17 years old at The Muny in St.Louis. I was working beside Broadway legends. I felt like the possibilities for my life would be endless. My life came to a crashing stop at 19 years old. I was performing in a musical in Charlotte, NC at the time. I went home to visit my family one night and noticed my father had a large black bruise on his leg. He had visited numerous doctors who brushed his concerns aside. I begged him to go to the ER. Please, for me, I asked him. He told me he would see me later that evening. He didn't return home for months. My father was diagnosed with a rare form of Leukemia. The doctors told him if he had waited just two more nights, he would be dead. I celebrated my 19th birthday on stage, my father was not in attendance. He had never missed a birthday. He had never missed a show. Those few months while he lived in the hospital, I found myself changing. I was also in a serious romantic relationship at the time that was very unhealthy. Watching how my mother took care of my father, how she never left his bedside, I came to the realization that my relationship was nothing like that. My boyfriend had been verbally and emotionally abusing me for years, and I had allowed myself to endure the suffering and trauma. I had to get out. I had to change.
It was in the moment I decided I need to change my career path, not just for me, but also for my family. I was lucky that acting was bringing me financial success, but I knew it wouldn't be enough to help my mother and brother if my father did not make it through his illness. I also needed to escape the boyfriend that had now become physically abusive. I decided to go to college.
I moved to The University of North Carolina Wilmington and began studying Communication Studies with a focus on Performance. I couldn't completely walk away from acting, it made up so much of who I was. During my time at college, my father went into remission. I am thankful every day to have him in my life, healthier than ever. In college, I found myself growing in ways I never thought possible. I was developing a new sense of independence. I found that acting and singing weren't the only things I could do. I wasn't stuck to just one career. My time at UNCW, I began writing spoken word poetry. I began hosting, producing and writing a lifestyles television program. I worked as a voice artist, recording narration for teaching modules. I became the anchor of a political news show. I traveled to Elementary schools and acted out storybooks for the children. I wrote essays, studied rhetorical theory, and began conducting research on the cultural settings around me. I became passionate about ethnography and social justice activism. I directed and performed in The Vagina Monologues and starred in a mockumentary called On The Air.
I began to realize that my desire for acting came from a selfish place when I was younger. I wanted to continue performing, but I wanted my performances to really mean something. I wanted them to give back to different communities and people. It was at this time I found out I had been accepted to a graduate program in California where I would teach my own college classes while earning my Masters. I always imagined moving to California, but I never imagined I would become a lecturer. So, I packed up all my stuff, bought a one-way ticket to CA, and moved alone to the other side of the country. My two years of earning my MA were difficult. I felt like I had imposter syndrome. I didn't belong in academia. I felt my creativity slip away as I dove more into research papers instead of scripts. It wasn't until I graduated that I allowed myself to be creative again. I began writing poetry, going to auditions, acting in musical theatre, filming commercials, and voice acting. I just finished my first year of being a Lecturer at a college university, teaching public speaking and performance. There is something so thrilling about watching my students get up in front of the class and present a performance they wrote themselves, about an issue that was important to them. I don't sleep much. I fill my time with side jobs like bartending and event coordinating as well (because hey, it's LA, and it's expensive). But I finally feel like I found a way to be an actor, but also give back to the people around me. Every day is an adventure.
We're always bombarded by how great it is to pursue your passion, etc. – but we've spoken with enough people to know that it's not always easy. Overall, would you say things have been easy for you?
Your life will not always be a smooth road. There will be potholes, detours, and road rage along the way. I realized that all of these hazards allowed me to actually take more control of my life. My father's cancer impacted my career, but it taught me to be more empathetic, it brought me closer to my family and reminded me of what is important in life with relationships. I faced sexual assault at a very very young age and kept the story bottled up for most of my life. The abusive relationship I endured still impacts me today. I am still haunted by the words and actions, and it lingers into how I trust others around me. But, I refuse to think of myself as a victim in these situations. I am surviving and I am thriving. I've taken these stories in my life and turned them into poetry and performances focused on healing and spreading awareness to other women. These experiences fueled my desire to create female empowered performances. They taught me the importance of supporting female-directed projects and expanding outside of your own story and allowing others to share theirs.
I also learned how to support other women in the arts. Growing up as a child actor, so many times I was trained to view women as competition. If they were prettier, taller, skinnier, I would never be a star. Someone would always be better. Instead of praising others, I was taught to judge. I do not do this anymore. I believe we should lift up the women around us, each and every day. We should not be in competition with each other.
I watch my students in class and know that I'm not just teaching them about public speaking or acting. I'm teaching them on how to deal with anxiety, depression, and fear of judgment. At a young age, I was diagnosed with depression and anxiety. I know how detrimental and dangerous it can be. I can't change a person's chemistry or solve everything in their lives. But, I know I would have loved to have even more supportive role models in my life that would have helped me with my mental struggles. It's okay to have anxiety and depression. But, I hope to give my student's tools to help them ease those fears.
So, my advice to young women starting their journey, whatever it may be, take those roadblocks in your life and find ways to heal and use them as fuel for your passions. Rewrite the narrative to your life. So much of this world decide who we are, the opportunities presented to us, and how we are viewed by society, especially being women. If we take back our story and focus on our agency, I think we can change the world.
Please tell us more about your work, what you are currently focused on and most proud of ?
At the moment, I work as a college lecturer in a 4-year university. I teach public speaking and numerous other performance classes focusing on culture, creative writing and auto-ethnography (the study of yourself in culture). I also work as an actress in front of the camera, on the stage, and behind the microphone with voice acting. I'm proud to say the majority of my projects have been led by incredible female directors, writers, and artists. I've learned so much from them, not only about acting but also about myself.
I like to give back, as much as I can. I'd like to begin working as a motivational speaker or start a community for female artists in The Valley focusing on uplifting and supporting each other's projects. I hope to continue teaching. My students always know they can reach out to me anytime about anything that may be troubling them, it doesn't matter if they are my students today or were my students 3 years ago. I'm always here to help.
I do my best to be an advocate for mental health, body positivity, culture inclusion, LGBTQ+, and all things women's rights related. I don't think I'm anything special. I also don't want you to think I am speaking poorly of myself when I say that. Instead, I'm excited to think that there are other women out there that think in a similar way to me and doing the same thing. I think the world is changing and opening up, allowing women to finally earn what they deserve. We still have a long way to go for full equality. I'm excited to be on this mission with thousands and thousands of trailblazing women.
Which women have inspired you in your life?
I have been inspired by my mother. We are very different in many many ways, but I am thankful for how supportive of my goals she is. At a young age, she gave me the opportunity to travel and perform. She worked hard so I could take acting classes. She always said I could be anything I wanted to be, and I know she believed that. Watching her drop everything in her life to take care of my father was truly eye-opening to the love and devotion she has for the people around her. I think back to the lowest moments of my life. The depression and anxiety, running from abusive relationships, and drastic life changes… and I realize who was beside me through it all. My mom sacrifices so much of who she is to take care of me, and I know I haven't made it easy. Our relationship has never been perfect, and I think a lot of that is my fault. But I'm forever grateful for the love she gives me and continues to give me from the other side of the country. Just a phone call away, with supportive (sometimes excessive, but still loving) advice.
A second woman who has inspired me and continues to inspire me is Dr. Julie-Ann Scott-Pollock who was my professor and mentor during my undergrad career. I am now lucky to call her my friend. Dr. Scott-Pollock taught performance classes and her teaching style has truly molded me into the lecturer I am today. How she connects with her students, the female researchers she introduces to her classes, and her focus on social justice are all concepts I bring into my classroom. As a Wife, Mama of 4, Professor, Researcher, Published Author/Poet-Performance Artist, and Director, she has shown me that women can do it all and the world is a better place with people like her around. I definitely know I'm better because of her.
I could talk about so many women in my life that have inspired me, but I'll limit it to three. The final woman I'd like to talk about is my dear friend, Katie Mac. Katie Mac passed away in 2018 at the age of 25. I knew Katie during undergrad and she was truly a beacon of positivity and light in a sometimes very bleak world. "No" was never in her vocabulary. Not only was she going to be a successful and strong woman in whatever career she chose, but she was also gonna make sure she supported as many women as possible on her way to the top. My first ever interaction with her started off with her complimenting me, and she continued to do so for our entire friendship. She was always there as a shoulder to cry on. She put aside her struggles and always focused on others around her. She was never in competition with other women. She was our biggest cheerleader. The world didn't deserve someone as wonderful and unique as Katie Mac. But, I'd give anything to have her back.
Contact Info:

Image Credit:
Tika Eng Photography, Ashley Castro (AshCast) Photography
Suggest a story: VoyageLA is built on recommendations from the community; it's how we uncover hidden gems, so if you or someone you know deserves recognition please let us know here.