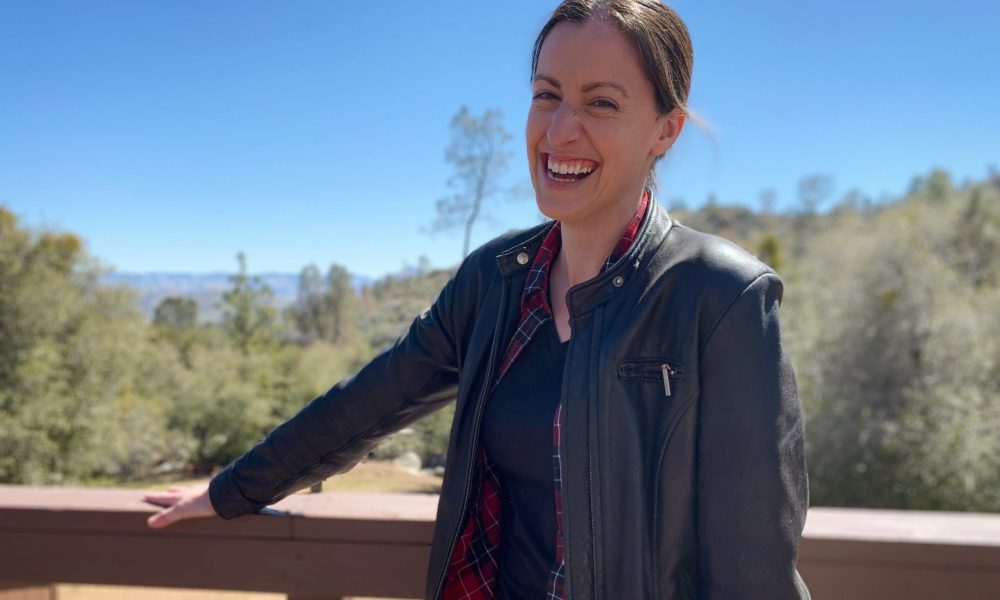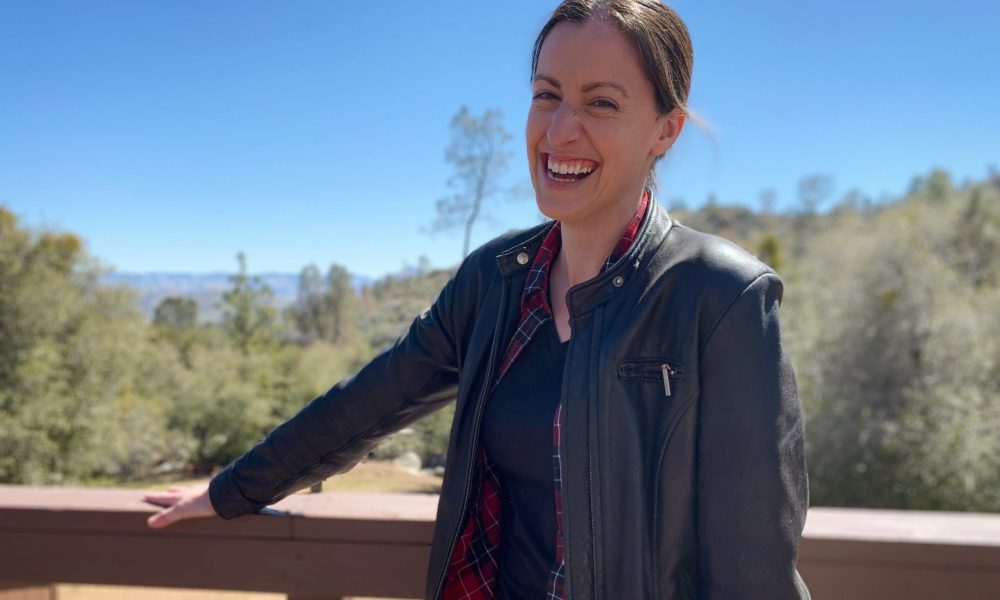 Today we'd like to introduce you to Megan Gorman.
Megan, let's start with your story. We'd love to hear how you got started and how the journey has been so far.
Those who know me, know I struggle at truly being brief, but here goes. I am midwestern born and raised in Cincinnati, Ohio. I grew up in a happy, busy, and blue-collar life, being involved in way too many activities and working side jobs from the moment I was allowed. I was introduced to music and performing from birth, and it stuck with me. Picture me as a 5-year-old, putting on the record to Oliver the musical and running circles around my house screaming along to every song. While I still get giddy at the sight of a soccer ball or frisbee, once I entered high school, I had to let sports take a back seat. My biggest love was always theatre and film and I knew I wanted to come to California for as long as I can remember. High school theatre is competitive in Cincinnati, and I'm glad it was because it was the beginning of understanding that this carer brings a lot of "No". After toying with the pursuit of a psychology degree, but ultimately deciding to go straight for the thing I wanted instead: I pursued a BFA in Theatre & French. To be honest, I've lost a lot of my French, but I'm a nerd for dialects and language. My junior year, I fought for the ability to study abroad in Cannes, France and it 100% changed my life and lead me to where I am today. I made lifelong California friends that welcomed me with open arms when I migrated to Los Angeles (literally housed me my first week here). I made an indelible career connection with film festivals that my boss at Cannes connected me with the Sundance Film Festival that I have now worked within various capacities for eight years. This and all the other little things that have happened along the way have shaped me into the performer, filmmaker, and events producer I am today. Sometimes, the order of that changes depending on where my workload falls, but that's me in a soundbite!
Overall, has it been relatively smooth? If not, what were some of the struggles along the way?
HA. Having been in this town six years, there are MANY moments that I have to remind myself of a phrase my acting teacher in college used to always tell us: "please to enjoy the struggle"–basically meaning that you have to enjoy the journey otherwise you'll be miserable because you're too focused on the "end result." If we're not enjoying what we're doing as creatives, then what's the point? As an actor, that means I have to enjoy the time in-between gigs and grow with it. You don't walk into this town and book creatively fulfilling, financially sustaining jobs instantaneously. This career is a marathon, not a sprint and that also means there's training involved for the marathon. I have to be okay with the many days where I feel not pretty enough, or talented enough, or whatever enough to make it. Sometimes, it's easy to forget why I'm pursuing what I'm pursuing because I live in a big city and work (no joke) 10 different jobs to pay my bills. But that's part of the "struggle" I have to enjoy because the thought of not making films or theatre depresses me. That's what keeps me running this marathon; the fact that I'm not happy at the idea of stopping.
As for advice, there's a plethora. But some highlights that come to mind:
1) Have at least $5000+ saved before moving to a big city.
2) Keep creating and find various outlets for your creative energy.
3) You have the power to say No AND the power to say Yes. Observe what comes from those choices, and how they make you feel. Take risks occasionally in whatever direction that may be.
4) Sleep on it. If you're still feeling that way after a good night's rest–do something about whatever the feeling is.
5) Pick a place to live that makes you feel at home even in the downtimes.
6) Follow-up. Don't be annoying, and be specific as to why you're following up. Current technology makes it way too easy for correspondence to fall through the cracks and it often means nothing to how the person actually feels about you.
7) Communication is really important. Whether it's work or relationships- verbalizing things usually helps more than people realize.
Please tell us more about your work, what you are currently focused on and most proud of.
I am an actress, a producer, and everything in-between. I've worked film and stage projects from inception to reception. I specialize in on-camera acting, musical theatre singing, and event producing. I am an actress first, and I am constantly creating works to get myself on stage or in front of a camera. In addition to my creative life, you will often find me working red carpets and film festivals. As this amalgamation of a lot of different jobs, I think people (even close friends) get confused as to "what I'm doing", which in some ways might be what sets me apart and oddly what I'm known for? I'm known for being very busy and involved in a lot of things at once. Truthfully, I wouldn't know how to function any other way.
The beginning of this year, I had the immense honor of working on Rent Live! on FOX, and I'm so proud of every moment spent with that show. My dream in this industry is to be in movie musicals and these televised musical are a literal dream come true. Currently, I'm in production on a web series with an amazing creative team. I will say, being "Number One" on the call sheet is really damn cool. Like, pinch me. It really drives me to get to be in that position more. Simultaneously, I'm writing a pilot pitch, and have at least one short film in the development stage. I set a goal this year to film at least one thing a month, and come August, I'll be 8/8!
My events producing life involved many different festivals and red carpets, and most often I'm talent wrangling (helping people get from point a to point b), and making it all happen in one way or another. Sometimes, I'm literally holding up a step & repeat photo wall so it doesn't fall on people while they take photos. Hey, you do what has to be done. I'm extremely proud of my various seasonal positions with Sundance Film Festival & the Sundance Institute. I've been very lucky to meet amazing people at all different points in their careers through film festivals overall. Festivals are a great way to see new works, and most often people are there to meet other creatives and grow their art so it's a wonderful space to join.
Which women have inspired you in your life?
I was a child of the 90s and grew up with Spice Girls and the Mia Hamm era of soccer. I admired the tenacity to thrive in a field that boys seemed to have the dominion.
I grew up loving Kathryn Hepburn and her pants-loving approach to her philanthropy and badass acting.
I love Phoebe Waller Bridge and her ability to have a seemingly well-balanced life, yet create the multi-dimensional fresh complicated worlds in her television shows.
Ultimately, I'm inspired by close friends and family. "Small" successes around me drive me to get up and get moving on the day-to-day.
Contact Info:
Image Credit:
Morgan Marcell
Getting in touch: VoyageLA is built on recommendations from the community; it's how we uncover hidden gems, so if you know someone who deserves recognition please let us know here.