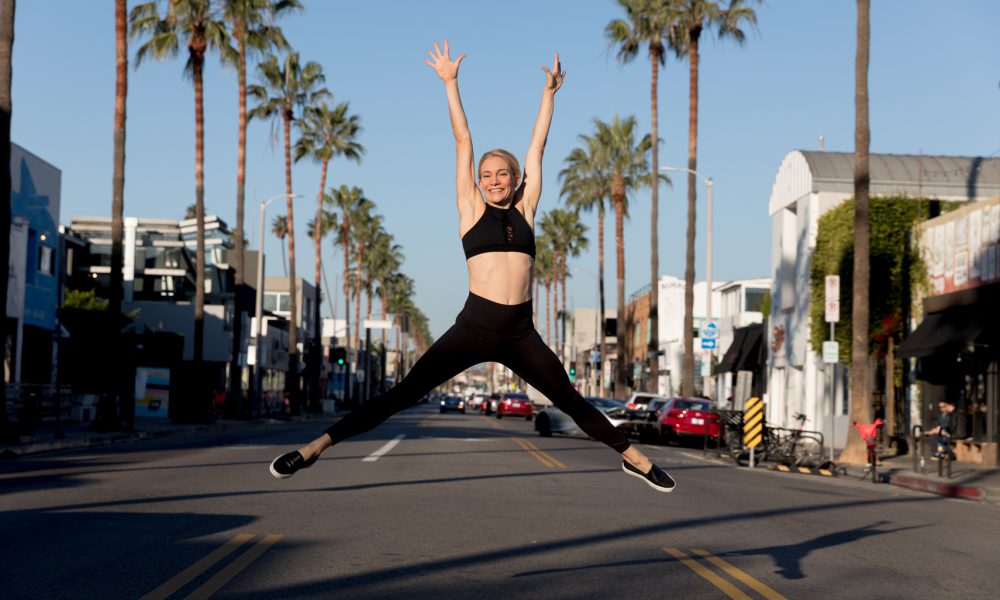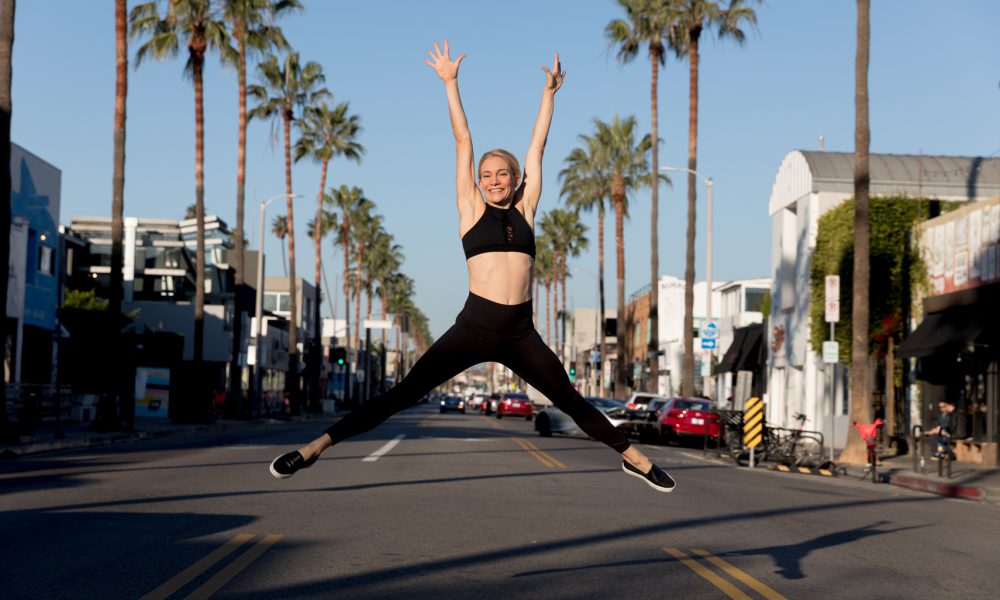 Today we'd like to introduce you to Maya Magennis McKenna.
Maya, please share your story with us. How did you get to where you are today?
I'll start from the very beginning. I was born and raised on Kauai. My parents were total hippies. My mom, a massage therapist and yoga teacher, and my dad, a classical guitarist, and surfer, moved to Hawaii looking for adventure and a simpler way of life. My childhood was as idyllic as you can imagine – I spent lots of time at the beach, learned to swim before I could walk, and was encouraged to explore the beauty of my surroundings. For most people in Hawaii, tourists and locals alike, Kauai is an escape, a place to get away from it all. Yet, since elementary school, all I wanted to do was escape the island. For a long time, I felt out of place. In a beach bum culture, I was the geek whose passions were academics and ballet (which I studied for over 15 years). I was never drawn to the conformity and complacency that seemed to hang over the island.
My parents never pressured me to succeed, and I always dreamed of being surrounded by individuals that challenged and stimulated me. In my mind, I had more to contribute to the world than Kauai gave me the space to offer. When it came time to apply for college, I only applied to schools on the East Coast. I ended up attending Duke University sight unseen, which was my version of rebellion against my free-spirited parents. It was at Duke that I initially became interested in yoga – both the physical practice and the philosophy. Although my mom had practiced yoga around me for many years, growing up, I was resistant to it. Yoga wasn't nearly as mainstream as it is today, and I wouldn't be caught dead doing something that my mom did. Little did I know, that yoga would become a driving force in my future.
Post Duke, I moved to New York City to pursue a career in investment banking. Though my job left me exhausted and unhappy, I was set on making it in the finance world. I felt set for life when I started my banking career, however, after two years, I knew I was wrong. I was clinging to an idea of success that was destroying me. My yoga practice suffered; in fact, I stopped practicing completely. Even though my health and self-esteem deteriorated, I held on to the idea that I needed to be in finance to make it in the world. I ended up working three different jobs in as many years, each one less fulfilling than the previous one. I was so busy pretending that the finance industry was right for me that I missed the signs pointing me in the other direction. In 2011, I was let go from my job, which was the proverbial blessing in disguise. I was liberated to admit that I wanted to be trained as a yoga teacher and explore alternative career paths.
While I was pursuing my yoga teacher training, I ended up taking a job at YogaWorks, the studio I was training at. Initially, I viewed the job as a sabbatical from "real" life and figured that after some time away I would be ready to do something more serious. It gave me time to explore teaching yoga – something I loved, but also something that required me to be vulnerable in a way that was totally scary. The universe had a different plan, and I ended up moving up the ladder at YogaWorks, got promoted, and was transferred to LA. Everything seemed to be going my way, but I still felt unfulfilled. I was teaching yoga at night and on weekends, and although teaching was becoming more and more of a calling, I had some real judgments about my ability to achieve success in a "nontraditional" way. It took a lot of self-work to take the plunge into teaching full time, but I haven't looked back since. I currently teach group classes and teacher training at YogaWorks and run a health coaching business specializing in chronic stress management.
We're always bombarded by how great it is to pursue your passion, etc. – but we've spoken with enough people to know that it's not always easy. Overall, would you say things have been easy for you?
I've learned that nothing worthwhile comes without some struggle. It's not to say that everything needs to be hard and painful, but discomfort is a catalyst for growth. It asks you to change, stretch, and adapt in ways that feel new and unfamiliar. If I am very honest with myself, my biggest struggle has been ME. As I look back on everything I've gone through to get where I am today, I see the continual emergence of self-doubt and fear, which manifested as constant busyness and resistance to commit to the things that mattered most to me. I was very quick to compare myself to others, which fed into the projections of my anxious, perfectionist evil-twin. But the reality is that everyone is dealing with something, even if you can't see in from the outside. I still have to remind myself of that sometimes.
My biggest piece of advice is to trust your intuition and your life's process. Don't look to people outside of yourself to define your self-worth or values. Let yourself be vulnerable, even when it feels really scary. Yes, you will make mistakes, but mistakes are an essential part of any transformation. They help redirect you and can help you let go of fear. None of us are immune to the changing conditions of life – it's your willingness to show up as the most authentic version of yourself that ultimately allows you to align with your goals and desires.
We'd love to hear more about your work.
My time in the corporate world left my body, mind, and spirit depleted, so I've made it my mission to empower people to reclaim ownership of their health (and ultimately their lives). As part of my mission, I lead group yoga classes and yoga teacher training at YogaWorks and work with private yoga and meditation clients all over LA. I think of myself more as a yoga facilitator than a teacher, and love to simplify complex topics to make them easily digestible by all. I see the physical practice of yoga as an entry point to better understand how we relate to ourselves and others, and through the practice, I help people hone their ability to pay attention to the present.
I am also a Functional Medicine Certified Health Coach, which is a fancy term for a health coach that takes the time to understand root causes instead of recommending generic quick fixes. I used nutrition to unlock my own healing potential at a time in my life when I felt completely burnt out, and I believe that each of us has the unique ability to heal and thrive. As a health coach, I support people as they explore how lifestyle factors like diet, movement, and decreased stress can provide increased levels of vitality and life satisfaction.
Do you feel like there was something about the experiences you had growing up that played an outsized role in setting you up for success later in life?
I think it depends on how you define success. There is definitely something magical about growing up in Hawaii – the natural beauty of the islands is unsurpassed, and the people value their enjoyment of life over things like achievement and accomplishment. Both of my parents grew up on the mainland and made their way to Kauai in search of a simpler, more connected way of life. I feel fortunate to have grown up under their influence, but for many years I resented it. I always felt like Kauai was too small and limiting, and in many ways, it was my desire to leave the island that drove me to achieve success in the more traditional sense. I dreamed of attending a name brand university and later garnering a high-powered career. I saw success as the polar opposite of my parents' financially unstable existence. Though most people around me did not go to college and preferred surfing to their studies, I was propelled in the opposite direction.
When I finally realized that the life I had worked so hard to create was not a good fit for me, I felt paralyzed. I was clinging to an idea of success that was destroying me and didn't know how to accept that my definition of success needed to change. It took a lot of self-work, and a willingness to drop a lot of the bs stories I had been telling myself. As I have given myself permission to take an alternate path, I've discovered that the things that played a major role in my childhood – connection to nature, family, and appreciation of the simple things – are all a huge part of my current definition of success.
Contact Info:
Image Credit:
Patricia Pena Photography
Getting in touch: VoyageLA is built on recommendations from the community; it's how we uncover hidden gems, so if you know someone who deserves recognition please let us know here.