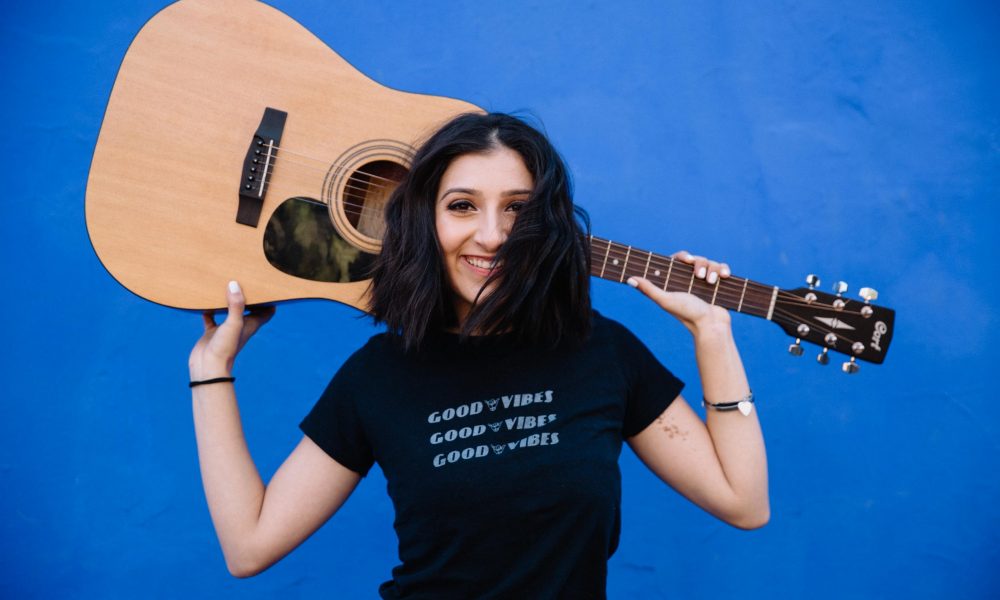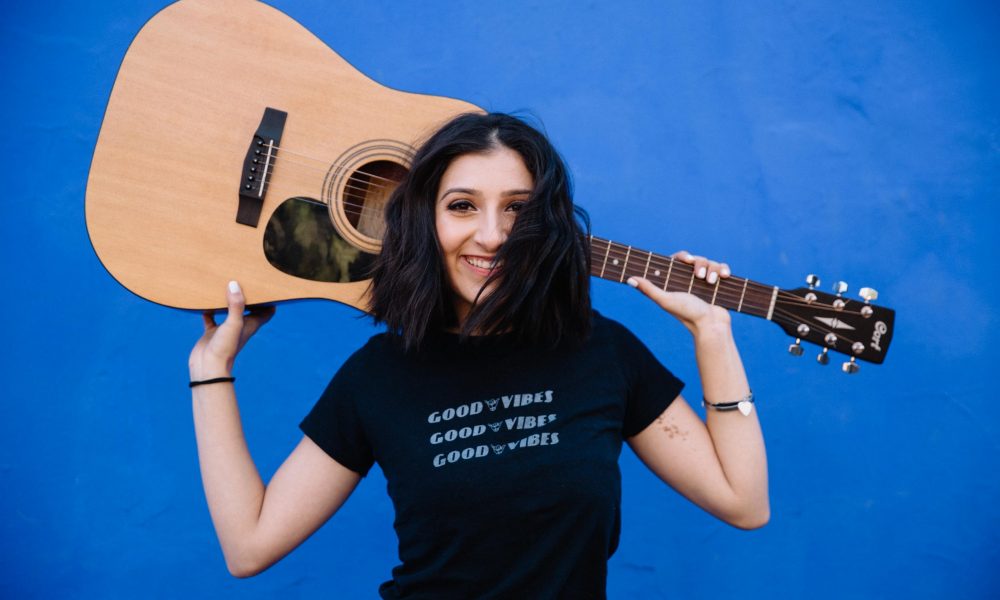 Today we'd like to introduce you to Maya Kaur Batra.
Thanks for sharing your story with us Maya Kaur. So, let's start at the beginning and we can move on from there.
I have been musical for as long as I can remember. I have been in the studio recording since the age of 6 and wrote my first song when I was seven years old. I'm so grateful that my south Asian parents went against the norm and supported me doing music from such a young age. Music has really helped me through my toughest times. Any time I felt like I couldn't get through something, writing a song about it became therapeutic. I've always had a knack for catchy melodies and so it was a cool feeling that not only could I heal myself through music, but I could also make other people feel good too. I studied Songwriting at Berklee College of Music for one year before I decided to transfer to a school in Sydney, Australia and finished my BA in Music Production and Composition at the Australian Institute of Music. I realized that I wanted to learn production because I've always loved being in the studio the most. I love the creative control and freedom you have as a producer and wanted to feel more independent. As a woman in this male-dominated industry, there is a lot of respect given when you walk into a studio and you can properly communicate with an engineer and producer. So I'm super grateful I've been able to educate myself. Over the last year, I received a scholarship from the multi-platinum Grammy award-winning collective 1500 or Nothin. Rance Dopson and James Fauntleroy opened up a school – 1500 Sound Academy and I was lucky enough to be apart of their first class. I have learned so much from them about the creative and business side of the music industry, but more importantly, they've shown me that you can be successful in this industry while staying humble and kind, growing spiritually and forever having a student mentality. There is always more to learn and I'll never be able to thank them enough for making me feel apart of their family. I just released a fun single called Rise Up and it's about lifting each other up and rising together because we truly are better together. I hope you check it out! It's available on all streaming platforms! My EP "Room at the Table" will be dropping at the top of 2020! I'm so excited to share this body of work because it definitely represents the message I want to put out there as an artist which is love, positivity, and unity. I have so much music planned to drop in 2020 so please stay tuned.
Overall, has it been relatively smooth? If not, what were some of the struggles along the way?
I think every road has bumps in it so it teaches us to slow down a little. That has been a big lesson for me over the past few years. We live in a time of instant gratification and we just want what we want right now. But I've learned that it's okay to take your time and that everyone has their own timing. There is no path in the music industry and so that means a lot of late nights and sacrifices. You have to really love it or it's not going to work. That's what I've really embraced. Every day I'm falling more and more in love with the process and the hustle. Some advice I'd give other women and young women who are just starting would be to empower yourself and push yourself out of your comfort zone. Especially in the music industry, I think every singer/songwriter should know how to engineer themselves. That way, even if you're not recording yourself, you can communicate with the engineer or producer in a way that will make you seem more professional and easier to collaborate with. That has been my experience and I'm so glad I pushed myself to do it. Another piece of advice I'd give is don't be afraid to say no. This is something I am continuously working on myself, and I have to remind myself that when I'm saying yes to something, I'm saying no to something in the future. That makes me really think carefully about what I'm willing to say yes to. Our time is our most valuable entity and we have to make sure to take care of ourselves physically and mentally. This isn't going to be the only opportunity you have, so it's okay to say no sometimes if that means you're going to feel healthier mentally/physically in the long run. As one of my mentors Wyann Vaughn says "We spend so much time charging our phones and filling up our tanks, but we're running on empty and we don't even realize it." She reminds me that if we don't take care of ourselves, then none of this matters anyway cuz we won't even be here to see it through. So fill up your emotional, spiritual, physical tank just as much as your charge your phone and fill up gas.
Tell us about your work – what should we know?
I am a singer-songwriter and producer. I would say my specialty is songwriting and helping others finish their songs/ideas. I'm very proud that I have been able to work with so many different people all over the world and help them with their songs, even via Facetime and Skype. It feels great when people reach out to me and want me to help them with their message and vision. What sets me apart from others is my ability to really understand where a singer is coming from as a producer and engineer. I've been in their shoes and I think that is why certain artists come back to me again and again. I'm also a female producer and engineer and that in itself sets me apart from a lot of my counterparts. As far as my musical fingerprint goes, I grew up listening to such an eclectic group of music from soul to pop to Bollywood and Punjabi folk. This has definitely shaped my melodic sense to be quite unique.
Which women have inspired you in your life?
I am so blessed to have such strong female figures in my life. My mother Sumita Batra is a visionary and one of my biggest inspirations. She is the CEO of a chain of beauty salons that specialize in eyebrow threading called Ziba Beauty. Ziba was founded by my powerhouse grandmother Kundan Sabarwal in 1988 when she introduced the art of threading to the United States. My mom grew the company to what it is now and even started her own line of cosmetics, all while still coming home and making sure there was delicious home cooked meals on the table. To say this has inspired me is an understatement. It is literally the bases on which I live my life, and the fire to my drive. I've never grown up with stereotypical gender roles either. My amazing dad stayed home with me and my siblings, made us lunch and took us to school everyday so my mom could pull all-nighters and grow a brand and business. I've only ever witnessed boss women and true feminists in my life and for that I'm forever grateful. I have a certain standard to uphold. The fact that my family immigrated to a new country, and have made so many sacrifices so I can do what I love to do is never taken for granted. They are my backbone and my living example of true hustle.
Pricing:
Production, Songwriting, & 1 on 1 Songwriting Lessons – $100 an hour
6 hours of Production, Songwriting, or 1 on 1 Songwriting Lessons – $500 package
Contact Info:
Image Credit:
Chloe Vonne
Boima
HelloNandiniArt
Suggest a story: VoyageLA is built on recommendations from the community; it's how we uncover hidden gems, so if you or someone you know deserves recognition please let us know here.