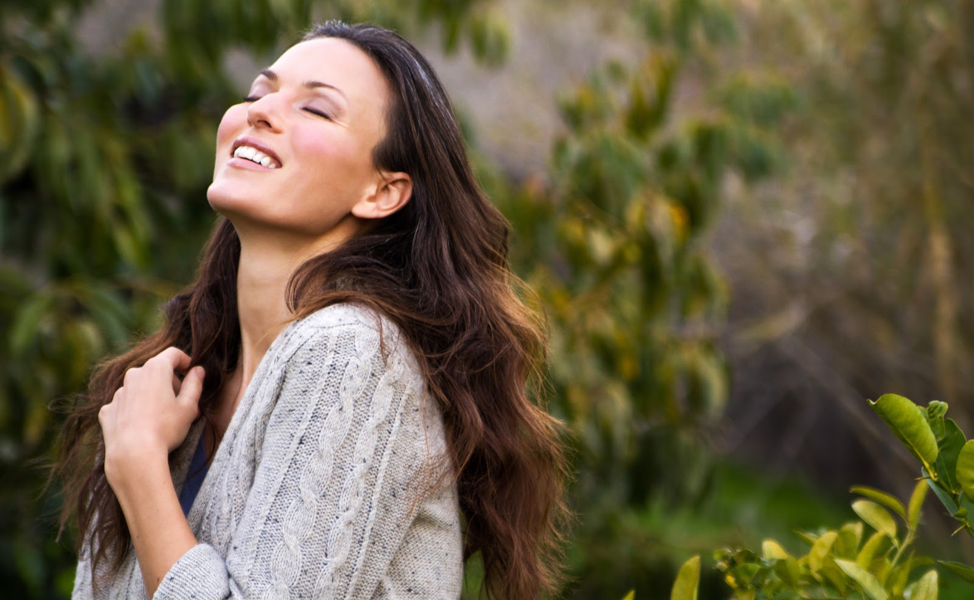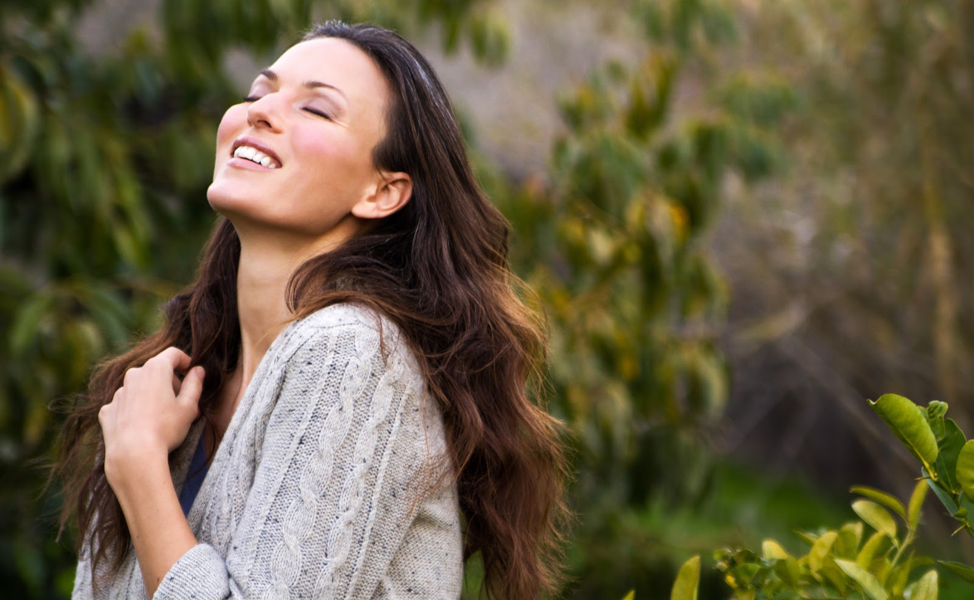 Today we'd like to introduce you to May Lindstrom.
May, let's start with your story. We'd love to hear how you got started and how the journey has been so far.
My adventures in skincare began as a small girl. Growing up, I would spend full days mashing wild plants into a pulp and covering myself, and everyone who would humor me, in "potions" made from these vibrant green liquids and the clays I would dig from the iron-rich soil in my yard. I have been a formulator of sorts from the very beginning, moving from child's play to my work cooking in professional kitchens, and back again to magical beauty potions. May Lindstrom Skin was born out of a desire to create blissful bookends in my day, a time-out morning and night that was just for me. I formulated for years out of personal necessity (I am challenged with highly sensitive and chemically reactive skin) and spent much of my twenties creating bespoke formulations for those with extreme skin conditions – severe acne, psoriasis, eczema, dermatitis, radiation burns from chemotherapy and cancer treatments or surgeries. Following this, I yearned to create something that was simply luxurious and lovely, and yet still offered the level of efficacy that I had seen truly transform the skin of my clients. My foundation in purity and simplicity is solid, but it was time for me to again embrace playfulness and beauty in my potions. I wanted to feel something when I picked up a bottle and entered my cleansing ritual. I wanted to feel peace, joy, and celebration all in that one moment. And I wanted to share that with every woman I loved and cared about so she could feel this too.
Overall, has it been relatively smooth? If not, what were some of the struggles along the way?
Luckily, sales and interest in the brand have never been a concern. We've been incredibly blessed by an active and passionate client base who has supported us from the very early days. We do not have investors, a board of directors, or some infinite well of connections that got us here. Our clients and their purchases are our sole source of financing (as well as some personal credit card debt in the very beginning!) and their dollars make the vote on where we put our resources.
The challenges we have faced are ones worth fighting. The responsibility of sourcing is both root of the pride and joy we carry within our company, as well as one of our single biggest roadblocks. Adulteration and dilution of raw ingredients is rampant – and rarely talked about – even within the most simple-seeming of ingredients. We are obsessive in our commitment to bring you the very best, without compromise.
To get our fresh ingredients, we procure them through a small handful of suppliers who work directly with farms all over the world. We must work tirelessly to ensure that each ingredient we source is grown and harvested ethically, processed in a way that honors the integrity of that particular plant's unique nature, and that the ultimate materials delivered to our kitchen are authentic, potent, and the quality we insist upon.
What do you do, what do you specialize in, what are you known for, etc. What are you most proud of? What sets you apart from others?
I am on a quest to reveal radiant skin while igniting recognition of our individual beauty. I have always been fascinated by the idea of ritual, setting daily reminders to take time out and indulge in ourselves. I am very much a romantic and I believe that the greatest love story begins with yourself and overflows from there. Each of my formulas was developed to feel so incredibly special that they would undoubtedly become a catalyst for unlocking decadent bathing rituals, creating the time and space for the personal connection you deserve.
I believe we are all hungry to feel something, and my brand takes this craving for celebratory and intimate beauty and goes deep to indulge it. For so long, our beauty routines have been almost strictly functional, and the marketing in this space tells the story of you being broken, of needing to fix something that is wrong with you. It's time for this chapter to end. I provide treats for women and men who are ready to embrace a love affair with themselves, who know they are worth it and have discovered that self-care that makes them feel good is part of whole-self-wellness. It's about so much more than skincare, or about products in a bottle. What we do is extend an invitation for you to create the time and space for the personal connection you deserve. It's my mission to shift how we care for ourselves, starting with the most basic and intimate of rituals – how we cleanse.
As a rule, I select only ingredients that are: Organic. Bio-dynamic. Wild Crafted. Cruelty-free. Sustainable. Conscious, environmentally and socially. There are no fillers or fluff. Every single ingredient is lovingly procured for its vital purpose and has a story that we know intimately from seed to soil to farmer. I create my own proprietary formulas in-house with absolutely no outsourcing – this means I do not purchase base formulas, use labs, generics, or shortcuts. These are my own personal recipes, every single one, in full.
What's the most important piece of advice you could give to a young woman just starting her career?
Advice is tricky. All I know is what I did – leapt, full force. I work from the heart, with every cell of who I am. There is no compromise in anything that I do, and every choice I make is with thoughtfulness and integrity. Our foundation is everything, and we constantly check in about what our core values are and why this vision of ours matters. My team is my family, and our clients, my children. There is more love here than I could ever explain in words – we truly pour everything we have into creating the most beautiful and intimate experience I could imagine. If you want to create something, immerse yourself in it. Find what resonates with your voice. Test and refine and test some more. Know what you want, and be open to inspiration.
I didn't have any big connections in this world, investors or any extra power moves that were super special. I had me, and a dream. No marketing, no PR, no sales team. I made something that was good and did all I could to share it authentically. It resonated and touched who it was supposed to. And I grew, as organically as the ingredients I used. There was a good amount of luck and great timing, but more than that was the intention that shone through and couldn't be overlooked. You really have to start from the heart, pour all of yourself into your vision, and fall in love with the process. It's from this organic and centered place that the magic comes, and that will naturally lead you to a place where an income is possible. It doesn't happen overnight, and not everything is as smooth and sparkly as a perfectly curated social media profile might make you believe.
I've learned a lot over these years – things I never would have gotten out of a textbook or from studying business or watching what anyone else in this space is doing. It took just showing up, doing the work, dreaming of and striving for the best and then figuring out how to offer it. Over and over, we ask the questions – What is it for? Does it benefit the client? Does it increase intimacy and connection? Bring joy and delight? Am I inspired? Do I want this? How could I make it better? We have our value system and we don't budge on it. I rarely look at the numbers as I don't want them to influence me. I don't ever want to feel like I need to cut corners somewhere to keep profit or shy away from something risky-but-amazing out of fear. There are a bajillion beautiful small businesses that eventually fail. You have to be willing to do it anyways. Make what you love. Tell the truth. Lead from your gut. Be fearless.
Contact Info:
Website: maylindstrom.com
Email: care@maylindstrom.com
Instagram: @maylindstromskin
Image Credit:
May Lindstrom Skin
Suggest a story: VoyageLA is built on recommendations from the community; it's how we uncover hidden gems, so if you or someone you know deserves recognition please let us know here.