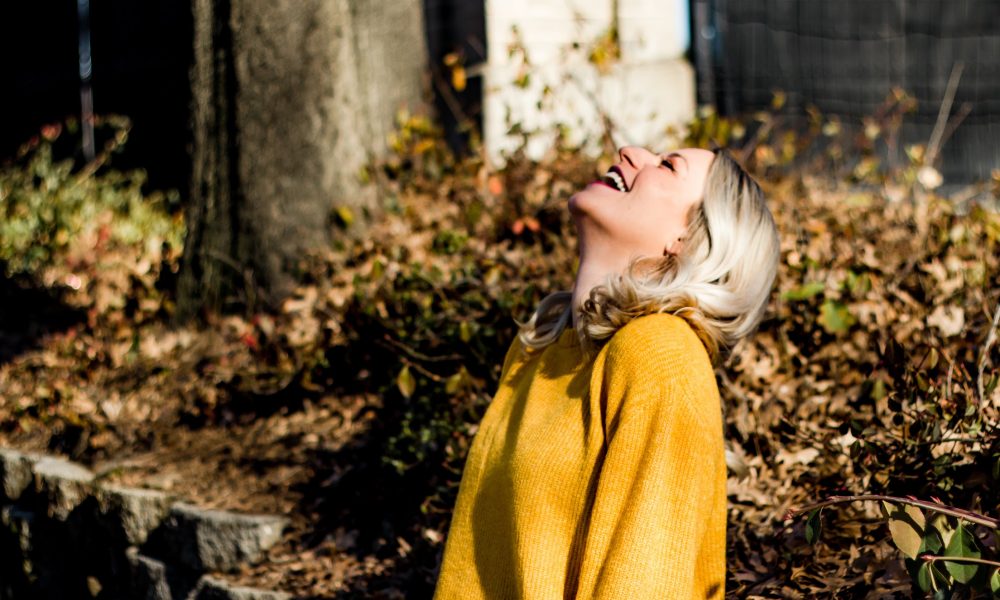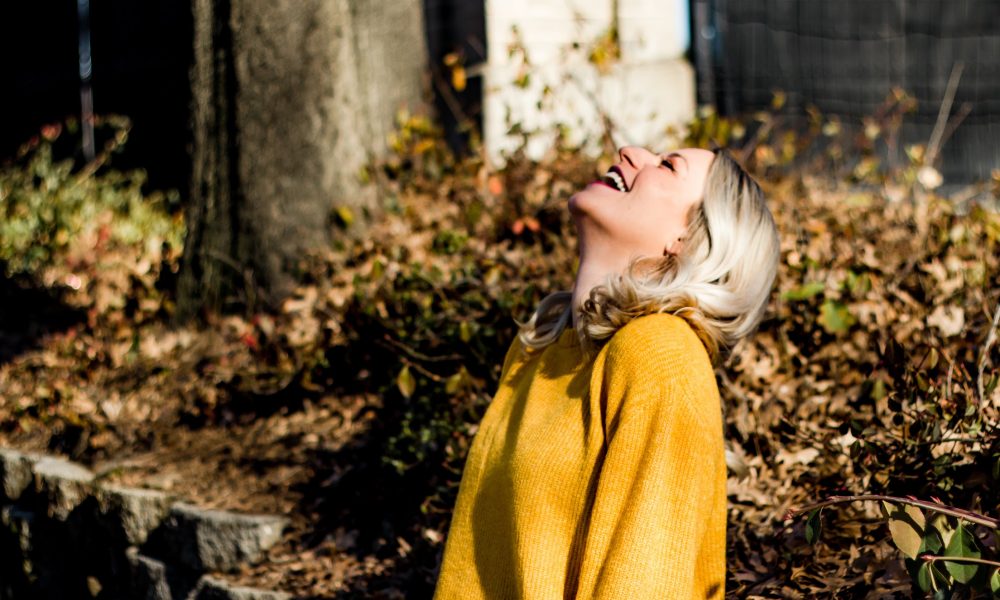 Today we'd like to introduce you to Marli Ansel.
Marli, can you briefly walk us through your story – how you started and how you got to where you are today.
"Most people over-estimate what they can do in a year and underestimate what they can do in a decade."
– Tony Robbins.
Here's what I totally believe to be true: Every single circumstance you go through is to prepare you for your calling in life. About ten years ago, well, 12 now, I went through a dark time where I was incredibly lost. I had disconnected from my family and completely lost who I was. I was in a wasteland that started as just a fun time and soon became a lifestyle. After two years of living in a party wasteland lifestyle, one day, I just woke up. and I literally said, I'm done. And I moved to a new city and started over. I sobered up on my own. I didn't tell anyone, I didn't ask for help. It didn't even occur to me. I just knew that this was what I had to do.
As I pulled myself back to life, I realized I had no idea who I was. I had been lost for so long and in such formative years (19-21), that I had no idea what I was supposed to even be doing in life. So, I went back to my roots, and I dove into my spirituality. My mom had raised me with spirituality. My childhood was filled with talks about God, Angels, and divine support and protection. So, I returned to the only thing I knew for sure; that God and Universal support was with me. From that point, I launched into a full-on spiritual journey. I found myself and who I was, inch by inch, day by day, and slowly came back to life.
From that point on, I vowed to never take life for granted again; to feel every moment fully. I had numbed for so long, that feeling was almost a new concept for me. I started learning spiritual practices and methods of transformation and within a few short years, I had graduated from college and landed my dream job. LITERAL cloud nine. I had done it! "Livin the dream!" And then, within a few months, I hated it. I wasn't happy. And I could not understand why!! I had everything. I had worked my ass off to get to this place: dream job, great apartment, amazing boyfriend, and I still wasn't happy.
Here's the thing, when you're at rock bottom, you know which way to go. But when you have everything you've ever wanted and you're still not happy, then what???
I knew that I was meant for more but I had no idea what or how to go about it. One day, I came across Tony Robbins on YouTube by pure accident. Literally, I had no idea who he was, but his content sounded good. So, I consumed daily. After about a year, I ended up calling his coaching company and after crying to the sales guy for an hour lol, I hired my first coach.
Within eight months, my life completely 180'd. I ended up leaving that job, took three months off work and then doubled my salary at the next job I took with a MUCH better atmosphere. I became obsessed with personal development and started incorporating it into my spiritual practices. I started coaching friends around me and helping them with their life situations. So many of them were experiencing exactly what I had been through. All of them worried about life, wondering if this was all life was meant to be and feeling lost and hopeless.
After going to the Tony Robbins' immersion event, "Unleash The Power Within," I got hit with the idea of a book. My journey. I had known I wanted to write a book but had no idea what it would be. And at UPW, it hit me like a lightning bolt. My book is my story. Everything I had been through and how I got to where I am now. I knew others were experiencing the same things I had and I wanted to help.
So, I wrote the book and from there, I started to discover the world of online coaching, where people were teaching things similar to what I had learned over the years and had been helping my friends with, except they were making money doing it!
So, long story short, I invested in a mastermind, launched my coaching business and it skyrocketed. I found my calling. The business became full time within four short months and I left my corporate job. Now I coach people on spirituality and tapping into their personal power for a living. When people ask how I've had such fast success, my answer is always the same. I totally embody the work I teach. I work on myself and my energy every day. I teach what I have lived and people can feel that. People know the truth when they hear it. It resonates in the body.
I knew the pain of not living out my dream, and it's my mission to help every single individual that's ready, tap into the vision they have for their lives and create it into reality. I teach alignment, connection to Source, following your intuition and aligned action.
Every one of us has a reason for why we're here and there is a vision/plan for our life. But most of us stay so scared, believing in the conditioning all around us that says, get a job, stay small, don't stand out.
But that was never how life is meant to be. Life is meant to be lived. FULLY. We are meant to carry out every single dream we have for ourselves and have beautiful experiences, and feel fully. We are meant for so much more. And my message is, why not? Why not go after everything you've ever wanted?
Here are what I know to be true: The lessons we come to this planet to learn on pre-destined. And you can choose to learn them through pain or you can choose to learn them through joy. Either way, the outcome is the same. The lessons will get learned. So, why not chase the dream? Why not chase the vision? Why not live life in joy, happiness, and fulfillment?
There is only one plan. And that is the plan that God made for you which is the vision you have in your mind. Its that one you think of and then immediately follow with, "well that would be nice." Most people put their faith in two plans. The dream and then the safe, fear-based plan. Only one plan will actually work, but most of our living the "safe" plan. My question is, why? Why not have everything you are made to have and live a fulfilled, joyous, incredible life? This work is what lights me up every single day. And it's why I'm here. I'm living proof that chasing the dream works.
We're always bombarded by how great it is to pursue your passion, etc. – but we've spoken with enough people to know that it's not always easy. Overall, would you say things have been easy for you?
Definitely. The biggest struggles originate in the mind. It's those feelings of not good enough, not smart enough, pretty enough, rich enough. My advice is to question every belief that doesn't serve your highest good. And when the feeling comes, of not being good enough, ask yourself, "good enough for what?? good enough for who??" It's all relative. And it all depends on who you're asking. It's an opinion. Not a fact. If you have the desire to go after something, it is because it was made for you. It's not random. I don't have the desire to be a brain surgeon because it wasn't made for me! The things you love to do and the things you want to do and become are in your mind because it's for you. They are part of your purpose. You are made for everything you are called to do and you already have everything you need to pursue it. You are your greatest resource.
Build your foundation self. Get a daily practice of connecting to your Higher Power and tap into your true authentic power. It's already there. It's just underneath the layers of conditioning you grew up with. Spend time daily with yourself, reading, meditating, connecting and start to listen to your guidance. The more you connect, the stronger it becomes. And you'll start to receive guidance on what to do. And then just trust. Trust the guidance and don't try to plan out your whole life. All you need to know is the very next step.
We'd love to hear more about Marli Ansel Coaching.
I LOVE my work. The clients I get to work with are such amazing women. And they are doing incredible things. I specialize in helping women achieve their ultimate goals in life by working through all of the limiting beliefs and conditioning that holds them back and then we map out a plan to go after the goal step by step, while still allowing room for Universal magic. I work with a lot of women who have been hustling their whole lives and have reached a block or a wall or plateau. I teach them how to align with Universal abundance and tap into their own authentic power and find flow. And the results are incredible. Most of the women I work with end up doubling their income, finding their inner power. and tapping into the full version of their most authentic self. They find their true power and confidence. It's the most fulfilling work of my life. And the really cool part is every single one of them teaches me about myself too. We're all connected. Every single one of us is both a teacher and a student.
I've recently started a course calling The Lightworkers Society, where I teach women how to do the work I do and become teachers and coaches. It's incredible. We just started enrolling for the first round and I am in complete awe of these amazing women. Their intentions and their bravery are completely inspiring and I feel so honored that I get to guide them into their calling in life.
I am most proud and excited about the ripple effect that my company is creating. The work we do is collectively raising the vibration of the world through each individual that takes the courses and joins the programs. The world is in such a pivotal shift right now and I believe every single person who raises up into their calling on life is literally changing the world.
What's the most important piece of advice you could give to a young woman just starting her career?
Follow what lights you up. If there is a passion you have always wanted to go after, it's not dumb. It is literally the road map. If you have fears or limiting beliefs, they are just a growth opportunity. Work through them and move on. Most of what you do in life will not be forever, but everything you do is guiding you to the next thing. Never let anyone else dictate your worth to you. You are worthy whether you sit on the couch all day or you save the world.
And you are more powerful than you know. Always put your health, physical, mental, and spiritual well-being first. No job is worth you losing yourself. And know that when you make a decision for yourself, the whole Universe lines up to support you in it. Trust yourself. Trust your guidance. And above all, enjoy the journey because that's where life happens. The goal is just an excuse to go on the journey.
Contact Info:
Image Credit:
@her.opal.soul, @shelbymcbridephotography
Getting in touch: VoyageLA is built on recommendations from the community; it's how we uncover hidden gems, so if you know someone who deserves recognition please let us know here.