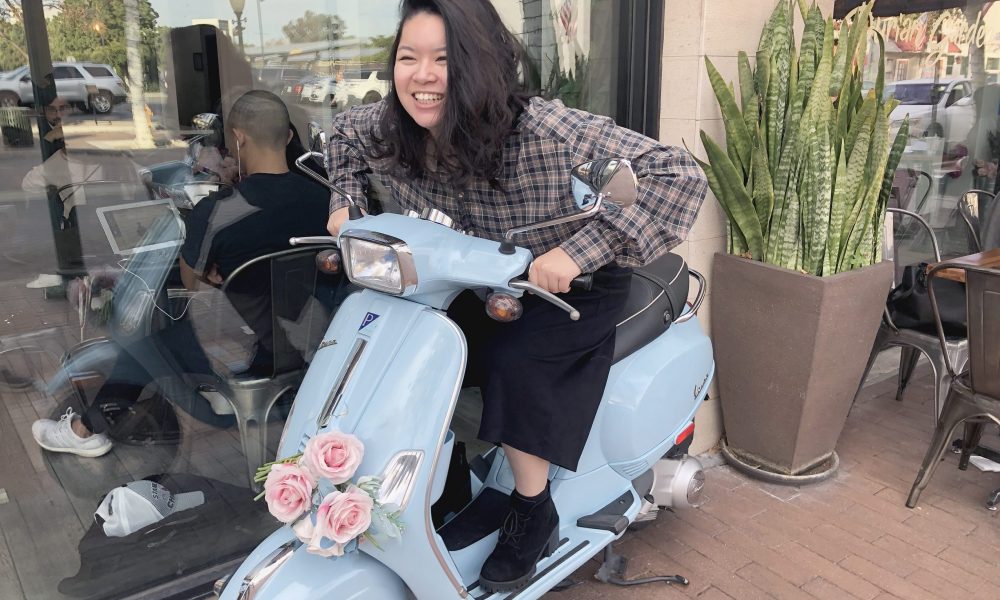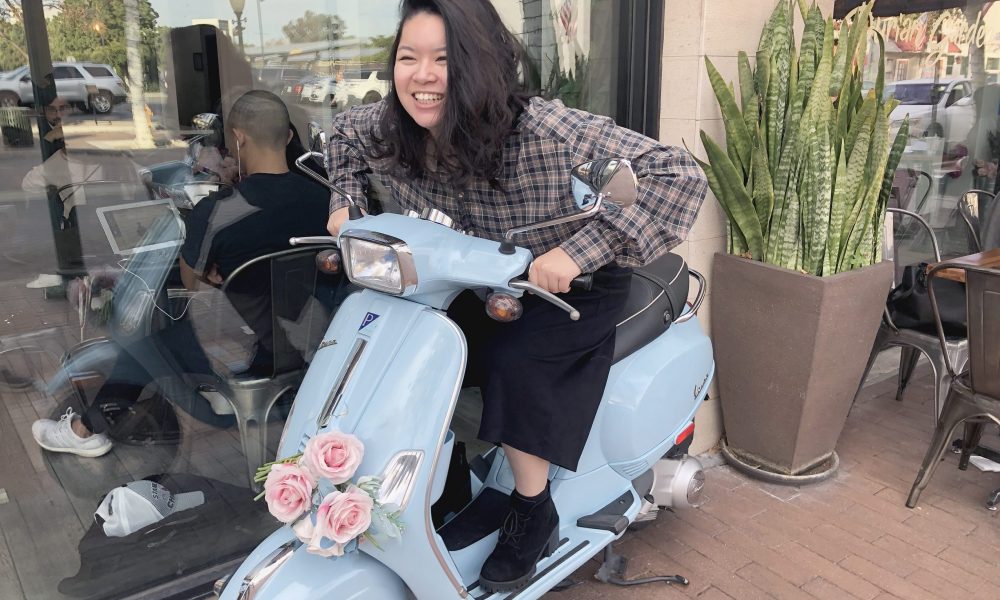 Today we'd like to introduce you to Mai Pham.
Mai, let's start with your story. We'd love to hear how you got started and how the journey has been so far.
My story started back when I walked into my older cousin's room for the first time.
Upon stepping in, I was greeted with an entire bookshelf filled to the brim with manga. At the time, I was handed an ongoing series that my cousin deemed fit for a twelve-year-old kid to read, and I was immediately enamored by how a sequence of art could tell such a compelling story. What I thought was the most exciting, though, was that at the end of each volume, there would be a section where the mangaka featured fanart sent in by readers. The thought of creating art to show appreciation towards a storyteller I admired was exhilarating, and so I picked up a pencil and started to draw. My younger self really wanted to make this author as happy as her stories made me.
Much to my dismay, I never ended up sending any of my fanart to her, but that doesn't change the fact that those Japanese comics first sparked my fascination towards art. From Saturday morning cartoons to animated films and so on, I continued to take note of how art could be used to tell a story and leave the audience with a lasting impression. With that said, I kept drawing to draw in hopes that I could positively influence people with my own stories I was itching to tell.
Now, it will have been almost a year since having graduated from California State University, Long Beach with a BFA in Animation, and I can say with confidence that I've learned a lot throughout these past years!
Great, so let's dig a little deeper into the story – has it been an easy path overall and if not, what were the challenges you've had to overcome?
Oh, it definitely hadn't been a smooth road to get to where I am today.
I'm a Vietnamese-American child of immigrant parents, and I'm also their token daughter amongst three children. It was hard; since they grew up in Vietnam and I grew up here in America, there were inevitable culture clashes and differentiating opinions. Throughout my high school years, my parents always discouraged me from pursuing the arts, claiming that it was a useless dead-end career that wouldn't get me anywhere in life. I was told many times that my 4.2 GPA would be wasted if I were set out on any sort of creative path. Having this involuntarily become a mantra in my head, I started to believe my parents, and as a result, I stopped drawing for some period of time in favor of trying to meet the expectations they had from me.
However, when it was time for college applications, I was hesitant towards committing to a major that I just wasn't interested in. I couldn't see a future for myself had I strove to become a doctor, nurse, accountant or whatnot. Ultimately, I came to this realization: you live for you, and not for others. After all, if you are always making decisions based on other peoples' expectations from you, how are you supposed to ever be happy? It was hard, having to stand up to my parents who have given me so much and tell them "no." After all, my parents had given me so much while growing up, and it felt like I was betraying them in a way. Sometimes, I feel like they still resent me for making this decision, but we've gotten to a point where they accepted that this was the path I would be taking, and I honestly wouldn't have my life any other way.
My advice to young women and anyone else who is just starting their journey in art would be this: there will be people who don't believe in your craft. There will be people who will tell you that you're incapable, but in the same breath, there will also be people who will find solace in the stories and art that you and only you can create, and I think that in and of itself is reason enough to not give up.
What do you do, what do you specialize in, what are you known for, etc. What are you most proud of? What sets you apart from others?
I am a visual development artist and an illustrator. I've participated in a few art anthologies and am currently doing freelance and commission work. In addition to that, I open an online shop every now and then where I sell fan-made merchandise.
A lot of what I'm invested in is exploring the way light maneuvers itself and how colors can affect the mood of a piece; as a result, I'm always striving to figure out how to incorporate said elements to craft a story. So far, it's been a fun and gratifying ride!
If there's anything that sets me apart from others, I'd like to believe that it's my personal experience as a Vietnamese-American artist. Such a large population of the United States are minorities, and yet, I feel like our stories aren't told enough in the animation industry. As I move forward, I hope to be able to shed some of our experiences in the light of the public in hopes that others who may feel alienated by the media can feel a sense of belonging instead.
Which women have inspired you in your life?
I cannot stress enough how much of an inspiration Rebecca Sugar is to me. Not only is it a breath of fresh air for a non-binary woman to be a large presence in the male-dominated animation industry, but also, she has fought and continues to fight for LGBTQ+ representation to be broadcast in her stories. I strongly believe that having diversity is important to properly reflect how our society is today, and the fact that Rebecca Sugar always strives to achieve that is especially admirable.
Another woman who inspires me is Soyeon Kim, my professor from college. Being both an artist and a professor, she always has a lot on her plate, but that never deterred her from freeing up her schedule just to speak with you if you needed it. Her perseverance, compassion and genuine love towards helping her students have always resonated with me, and to this day, the thought of her continues to make me want to become the best version of myself.
Contact Info: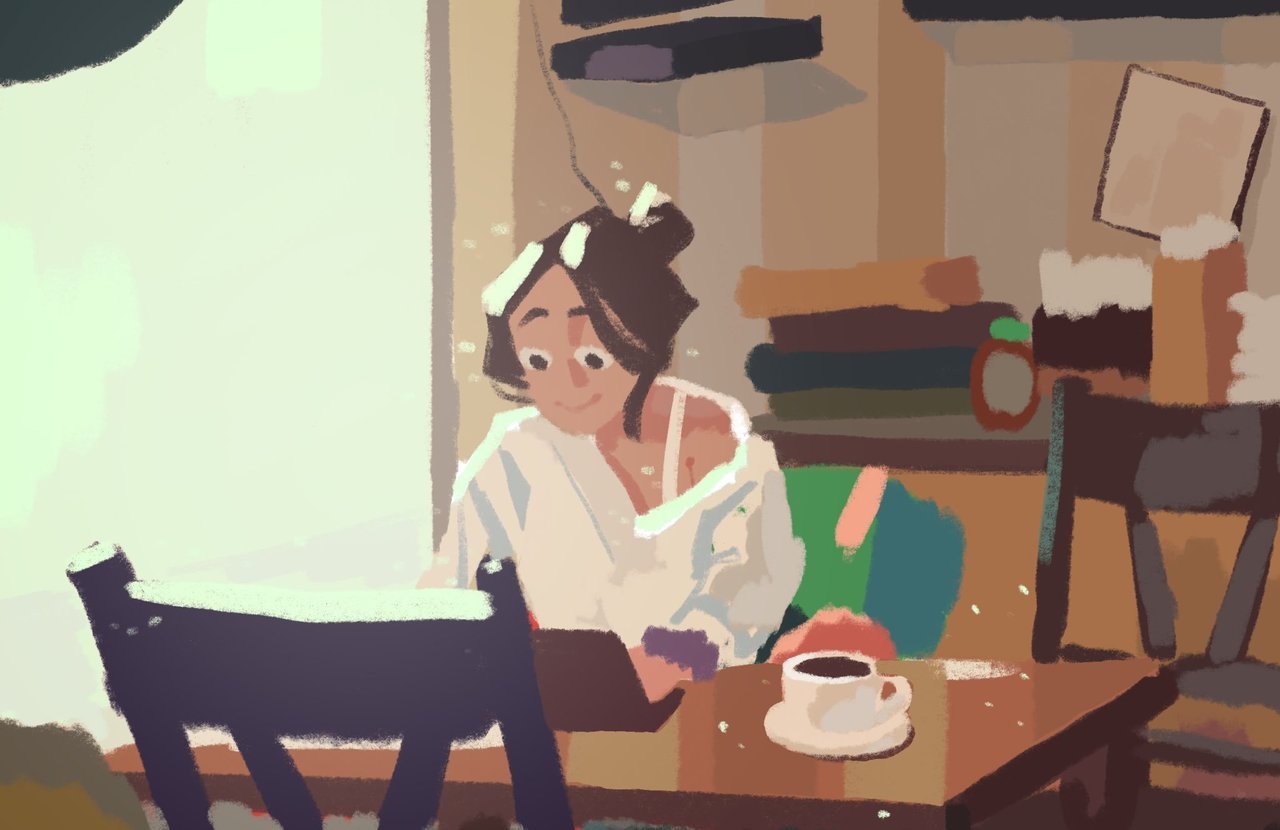 Image Credit:
Mai Pham (thanhuki)
Suggest a story: VoyageLA is built on recommendations from the community; it's how we uncover hidden gems, so if you or someone you know deserves recognition please let us know here.