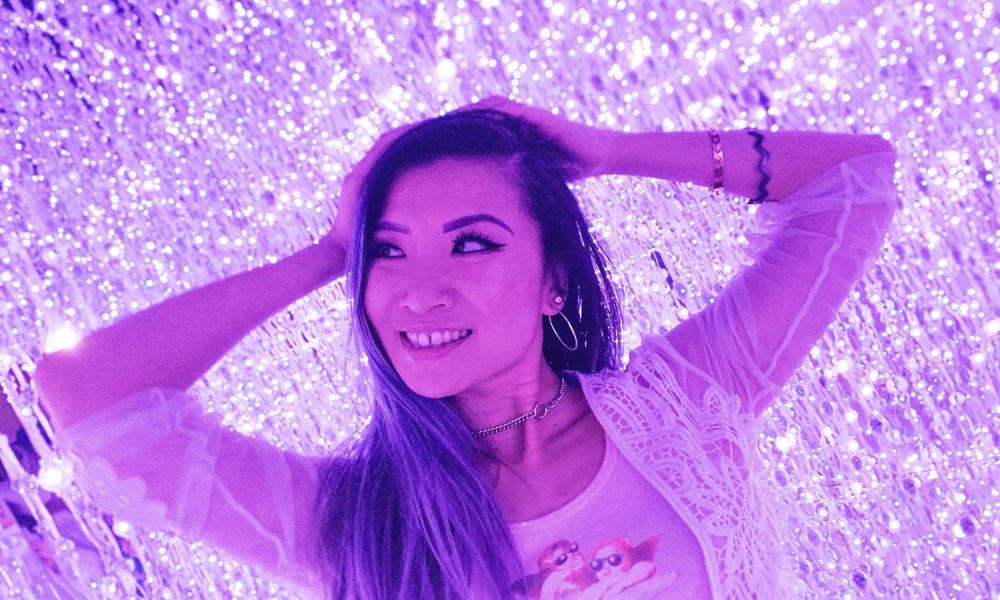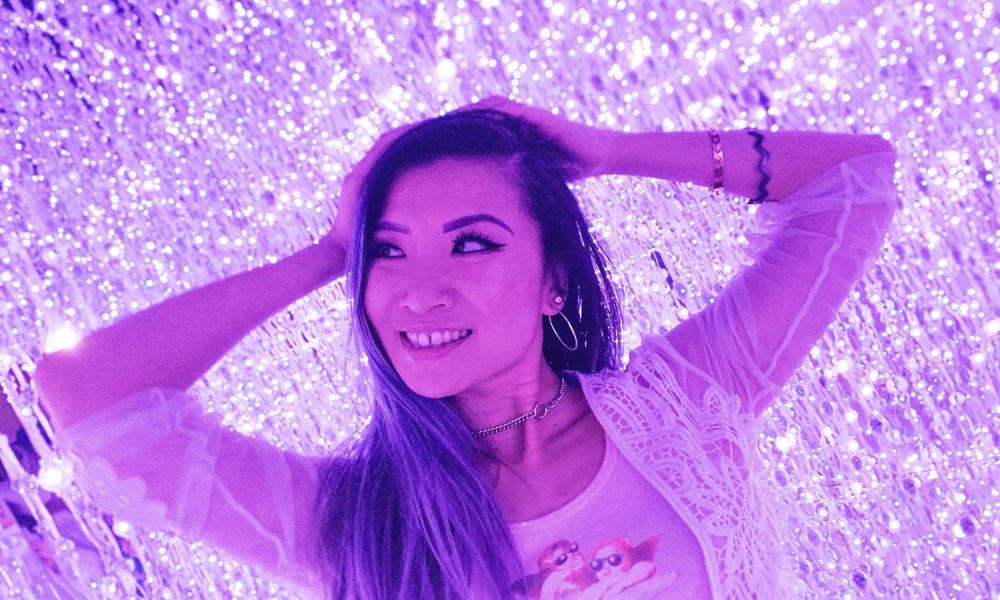 Today we'd like to introduce you to Lena Lieu.
Lena, let's start with your story. We'd love to hear how you got started and how the journey has been so far.
Since I was young, I've always loved art and enjoyed being creative. I never thought I was able to make a career out of it. I studied graphic design at Cal Poly Pomona and was able to showcase my designs at a few art shows. I immediately found a job in the fashion industry a few months after I graduated college. I wanted to start my own clothing line one day, but was always hesitant and not confident enough to push myself to do it. I started my "Hangry AF Designs" side hustle/my own clothing line shortly after participating in a studio ghibli theme art show back in 2017. I was watching "Spirited Away" and noticed how no face was just eating everything in the movie and I thought 'damn he's hangry AF!' I made an art piece of him and sold prints and t-shirts and surprisingly everything was sold out that weekend.
This surprised me greatly, gave me the confidence, and inspired me to keep going/making my punny food theme art graphics! Hearing all the positive reactions and seeing how much the people enjoyed my art made me extremely happy and made me believe in myself. I want my art and merchandise to speak/ reach out to other friends who love to eat & enjoy food as much as I do and of course who also appreciate my quirky sense of humor!! My motto is: 'friends don't let friends go hangry!"
Has it been a smooth road?
Luckily nothing has been too difficult yet. I wouldn't be where I am without my super supportive family and friends. When Hangry AF Designs started doing pop-ups in Los Angeles…I didn't know what to expect out of it. I wasn't sure how much inventory to order and unsure how sales were going to go. This was all very new to me, but I wanted to give it a shot. I advertised on social media and my friends would always come out to support. I've been lucky enough where the pop up spaces haven't been too expensive to claim/reserve. I told myself this is all just a learning experience and I should just enjoy my time being there at the event meeting new people and talk about my designs with them. I think doing these pop ups are great for exposure and lets me practice my marketing skills. Hopefully, one day I can participate in the bigger markets and events like Unique LA or Renegrade craft fair.
Also, one obstacle I had to learn about is what type of garments I wanted to use and what materials to use for tote bags, stickers, pins, buttons, and what type of paper to use for art prints. I just had to go for it, trust my printing companies and order and prayed that the printing will turn out well lol I want the outcome and execution of my products to. Look the very best they can because I value my brand and I want to only sell good quality items to my family, friends, and customers. Sometimes things can be out of my control; sometimes the print quality on shirts doesn't come out the way I want….inks and different type of printing methods doesn't always work well with certain fabrics, so this is where I have to pay more attention and take notes on what works best and what doesn't work.
My advice is….JUST START! I think lack of confidence and knowing the unknown is the most difficult thing to get over…I honestly wish I started sooner. It took a big event and lots of exposure to help push myself to take that risk to just start my clothing line. Networking also plays a huge role. Let all your good friends know about your passion projects and all your creative ideas. Awesome friends will give you their best advice, send you over referrals and recommendations your way!!
We'd love to hear more about "Hangry AF Designs".
I majored in graphic design at Cal Poly Pomona and I knew I wanted to get a job in the music or fashion industry. Totally by fate….I found my first job a few months after I graduated college and it was for a fashion company; so pretty much exactly what I wanted to do. I was designing graphics for a juniors apparel line and later for a women's contemporary line. A few years later, I switched to a different company and I started designing for a girl's clothing line and now currently, I work for a leading global licensed apparel wholesaler. We represent some of the top brands including Marvel, Star Wars, Disney, Nickelodeon; some of our clients include Target, Walmart, Kohls, and JcPenney. I have lots of experience in the apparel/fashion industry, so starting my own clothing line/brand wasn't too difficult. Like I mentioned earlier, eating delicious foods is one of my favorite things to do and I wanted my clothing line to speak out to other food lovers out there. I've always had a weird quirky punny sense of humor as well. If I had to describe my art style…it'll be colorful vector, kawaii cutesy doodles with a little sprinkle of my humor; Mix all those ingredients together and you'll get my "Hangry AF designs"!
Do you recommend any apps, books or podcasts that have been helpful to you?
I'm a big fan of the "ABG-Asian boss girl" podcast. I listen to it on Spotify but you can always listen to them on other podcast platforms. Helen, Mel, and Janet do an amazing job putting together topics and conversations that Asian American women can relate to. I've learned so much from these episodes; things that include and are not limited to self-care, self-worth and improvement, work-life balance, career goals, Asian family traditions, dating, and friendships.
Another podcast that I currently love is one that my talented cousin who's also a very talented graphic designer from Canada started and its called "Brand Party podcast". Christine shares a lot of her knowledge on why investing in your brand is so important to your business. She invites many guests onto her platform and they share tips, insights and give honest opinions and advice on how to brand yourself.
Contact Info:
Image Credit:
stevenlamphoto.com, shoutout to all my amazing friends for capturing all these super special moments!!!
Suggest a story: VoyageLA is built on recommendations from the community; it's how we uncover hidden gems, so if you or someone you know deserves recognition please let us know here.