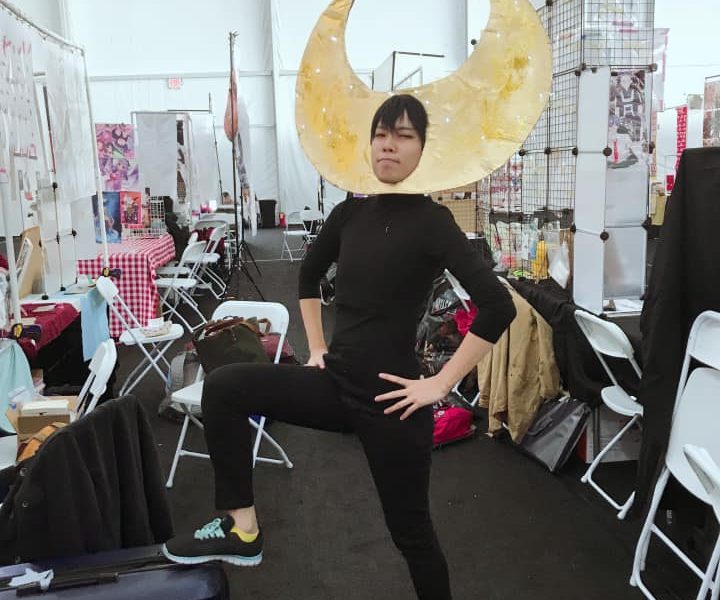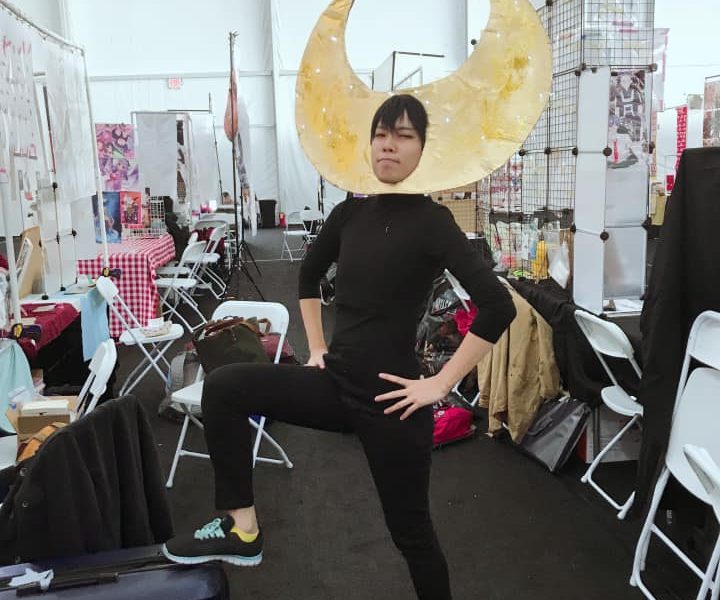 Today we'd like to introduce you to Len Nguyen.
Len, please share your story with us. How did you get to where you are today?
To start off, my name is Len and I'm a freelance artist who focuses on concept work and storyboarding while also selling artwork in the artist alley at anime conventions. Since a young age, I've always had a wild imagination. It's no wonder that I ended up with a love for art and storytelling that would carry into adulthood. I was an avid reader, thanks to Harry Potter, on top of being a huge fan of animation, so I grew up immersing myself in these vibrant worlds and going on adventures with these characters. Watching anime, Pixar films and shows like Teen Titans or Avatar, the Last Airbender sparked my interest in the animation world. I remember being seven years old trying to write my own stories and trying to illustrate for them as well as the first time I brought home a "How To Draw Pokemon" book from a yard sale across the street. It wasn't until high school when I joined my first art club and began taking formal classes through Ryman Arts that I decided to take the leap and pursue art as a career.
I enrolled at California State University of Long Beach with my eyes set on the animation program and I was super excited to finally take my first animation course. As someone used to being surrounded by people who wanted to go into medicine, business, or practically anything but art, going to class everyday to be around other artists who shared the same passion I had for art was so refreshing and motivating. It took me some time to realize that while I loved the storytelling aspect, animating things just wasn't for me. Instead, I decided to apply for the Illustration program to focus more on improving my drawing skills and experimenting with different approaches for future concept work. Then because I still wanted to take part in a film, I entered the 24 Hour Animation Competition with a group of friends for three years just for the experience. Overall, it was a great four and a half years despite all the stress that came with it. I was able to grow a lot as a person and discover my own voice as an artist while also building close relationships with people who essentially became my second family.
As of now, I'm on a break from heavy projects due to my wrist injury and keeping my eyes peeled for news on conventions reopening in the future as well as internship opportunities. I still draw from time to time, but only in shorter sessions to allow myself time to rest and heal after powering through university.
Great, so let's dig a little deeper into the story – has it been an easy path overall and if not, what were the challenges you've had to overcome?
I knew early on that this path wouldn't be easy. There's a lot of uncertainty about pursuing art as a career, and it really did take a leap of faith for me to go forward with it. During university, I had to overcome a lot of hurdles, from battling depression to later developing carpal tunnel during my second to last year in college. I beat myself up a lot when the reality of my situation finally sunk in and really thought it was the end of the world.
I remember the first time a professor suggested that I dropped a course due to my wrist pains. I was close to tears when she sat me down to talk. There was a lot of fear going through my mind about how this may affect my plans for the future, but underneath all that fear, there was a feeling that I'm not quite sure how to put to words. Maybe the fight-or-flight response? Well, whatever it was, it made me insist on staying on track with my classes and helped me realize that art wasn't something I was willing to give up so easily. I ended up training myself on how to use my left hand. It was messy, frustrating, and there was definitely a lot of tears involved as I was adjusting. I had to learn how to compromise with myself when it came to what I wanted to do for my projects, which was a real struggle as someone who loved to pour my heart and soul into my work. It was painful to watch everyone else progress and be able to put in their 100% while I had to spend days not drawing and ice my wrist.
I spent many days in bed crying because I missed drawing the way I used to, and most of all, it felt devastating to know how I was so close to the finish line, only for my health to get in the way. I had to drill into my head that I was doing the best I can in these circumstances, anything to fight those thoughts that depression only amplified. What helped me persevere through all of this were the professors and friends who believed in me. They became my second family that I looked forward to seeing every day to laugh at their jokes or be inspired by their work. I owe it to them for being there throughout my journey. And I'll never forget that at the end of that one semester, I read a note on my portfolio review from that same professor saying, "The things you can do with your left hand. I'm glad you stayed". Did I cry? Take a guess.
Anyhow, with that being said, my advice to those starting their journey would be to not let fear deter them from accomplishing their goals. They could be surprised by just what they're capable of even with that voice in the back of their mind trying to convince them otherwise. And if they need to take a step back or take a break, it's okay. Everyone progresses at their own pace. It's all part of the journey anyway.
We'd love to hear more about your art.
My work centers around storytelling. Character development and world-building was always something I looked forward to diving into for my projects. I loved fleshing out my characters and figuring out their motives, relationships, and other details that would bring them to life. As someone who is considered a minority in America and has seen the pure joy shared among communities who watch films like Moana or Coco with their families, representation is something I value in media. It's why during my last few semesters in college, much of my projects involved a diverse cast or explored aspects of my own culture as a Vietnamese American. It was rewarding when my Vietnamese work was displayed during the senior gallery show and my heart swelled with joy upon reading the comments in my guestbook from people expressing their Vietnamese pride. It was the exact reaction I was hoping for, and I hope that in the future I can continue creating work that will evoke those feelings of acceptance and pride for one's identity.
Aside from the work I did during university, I also sold artwork at Anime conventions with friends. I've always attended conventions as a regular attendee in the past since I've always loved celebrating fandom with other people and admiring the craftsmanship fans put into their cosplays. The same goes for just participating in fandom with my own artwork of the characters I adore and being able to connect with other people with the same interests. So in a way, I suppose gushing about those characters and plots also went hand-in-hand with my love for storytelling, too. I still plan to participate in conventions for as long as I can, but in light of current events, there's a lot of uncertainty about how conventions will be impacted by Covid-19. For now, many artists who normally vend at these shows are relying on online sales through virtual conventions hosted on different platforms. So far, I've seen a lot of support within the community as people came together to make this all work in spite of everything that's going on. It makes me proud to be part of such a loving community.
Do you have a lesson or advice you'd like to share with young women just starting out?
Regardless of whether you're an independent artist building your own brand or working with a company, some of the most important pieces of advice I've ever received was first, learn how to be self-sufficient. Make your own schedule, do your research, and just motivate yourself to do whatever it is you need to do to accomplish your goals. Often, people end up waiting for someone else to provide them the opportunities that they need to move forward with their plans, but sometimes you just have to take initiative yourself. Second, maintaining your health is extremely important as an artist, so find that balance between work and rest. No one wants to deal with carpal tunnel or neck pain (trust me, you don't), so look into those ergonomic tools to help you get through that work session. Fix your posture, stretch, relax, and furthermore, remind yourself it's okay to not be constantly producing work. While hard work does come a long way, remember that we're not machines. We want to take care of our bodies now so that we can continue creating for years to come!
Contact Info:
Suggest a story: VoyageATL is built on recommendations from the community; it's how we uncover hidden gems, so if you or someone you know deserves recognition please let us know here.