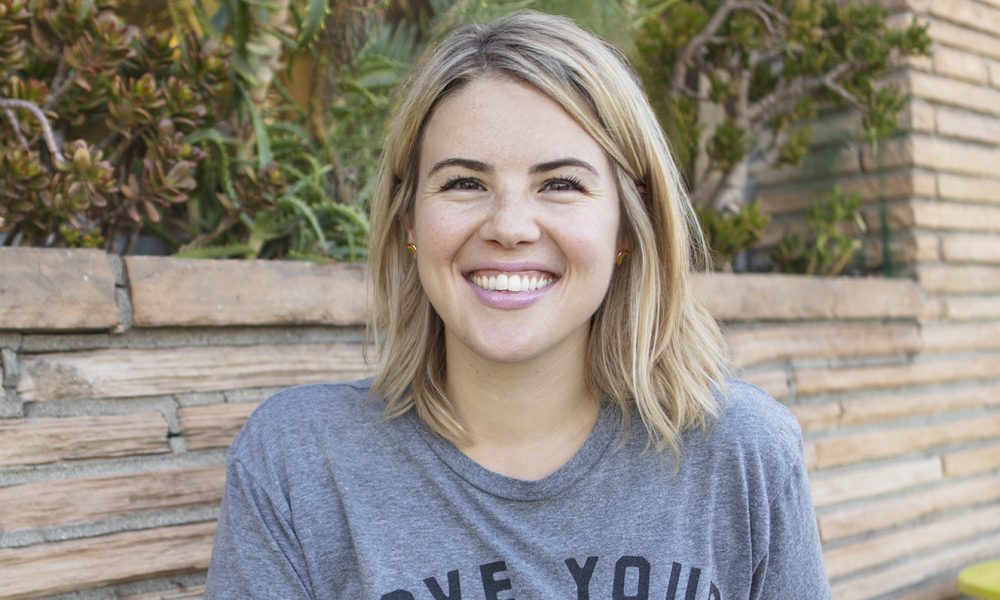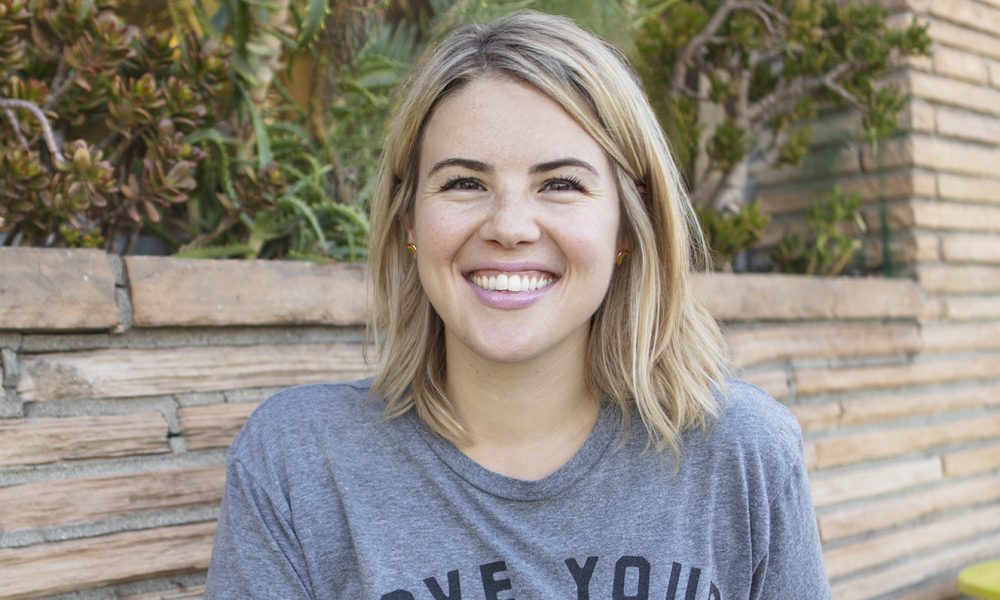 Today we'd like to introduce you to Laura Jones.
So, before we jump into specific questions about the business, why don't you give us some details about you and your story.
I'm originally from Nashville, TN, and I've been in Los Angeles for the past 13 years, and call me crazy, but I still love it! However, I have to travel often to balance out the insanity here.
I moved to LA to attend FIDM, and gratefully I got a job in my field right after graduation in 2009. I worked in TV + Film for roughly seven years, and ultimately I got really tired of that lifestyle and knew it wasn't good for me long term. It was so scary to leave, but I had to take care of myself, and the conditions of my job were really affecting my health — at the time, I was experiencing full-blown rheumatoid arthritis.
After I left, I got an interim job at a spa, long enough for me to breathe and figure out how to grow my new business. I had been using dōTERRA Essential Oils for the year leading up to leaving the entertainment industry, and after attending doTERRA's annual global convention, and really getting to know the heart of the company, I knew it was something I wanted to be more a part of.
After that, I immediately started teaching essential oil workshops out of my home, yoga studios, coffee shops, you name it, I was there and so excited! It wasn't easy to balance the spa and my new side hustle, but I am grateful for that season in my life because I learned how to show up, and trust in the bigger vision I had for growing a dōTERRA business. I knew even then doTERRA would give me the freedom to one day quit the spa, and I did just that a year later.
So much has happened between now and then, but I've never regretted my decision, and I've been consistent and always shown up. And so far, I've made it to the top 7% of leaders in dōTERRA, and I know I'm just getting started! There is no limit, only possibilities, and opportunities!
Overall, has it been relatively smooth? If not, what were some of the struggles along the way?
Nothing has been smooth! If it was, I probably wouldn't trust it! Life is full of challenges, and it's how we show up in them and work through them that makes us who we are. I haven't had an easy road since childhood. I have several learning disabilities, and rheumatoid arthritis took over my body at 19. Of course, there have been many seasons where it's smooth for a time, but then it gets bumpy again, and that's where the growth is, isn't it? I love challenges because I get stronger in them, and I always want to be growing personally and professionally.
In regards to business, dōTERRA is a multi-level marketing company, and the toughest part for me is that my organization runs on other peoples' actions, or non-actions, not just my own. I have to constantly detach from the results, accept people where they are, and show up for my business, and serve people. It's not always easy, but I love my team and want to help them grow authentically. As a leader, I have to lead by example, and the same way I want to be given autonomy, respect, and freedom to create, I have to give that in return and celebrate the differences, because that's what makes having a diverse team beautiful.
These essential oils are changing the way we look at health care, creating a state of prevention, emotional wellness, and more. When I wish I was further along in my business, I have to give gratitude for where I am, trust the process, and go serve another person.
Alright – so let's talk business. Tell us about dōTERRA Essential Oils – what should we know?
They are the # 1 essential oils company in the world; they are changing the world one drop at a time. They provide the purest, highest quality essential oils and products, to empower people with health and wellness.
In short, I empower people to take a natural stand for their health, through the use of dōTERRA essential oils, and non-toxic products. I teach you how to advocate for your body, mind, and spirit. We can use essential oils for anything, you name it, there is an oil for it! It is so fun watching the light bulb come on for people when they discover all the possibilities with oils; I absolutely love helping people in this way. In addition to empowering people through natural health tools, when people want to create their own business, I mentor and educate them on how to grow a thriving business. The business part is optional, but it is as rewarding and beautiful as the oils. So, I help people feel better, smell better, and have more money in their pockets!
What do you specialize in?
I make people feel comfortable, so they have the courage to ask brave questions for deeper healing. Some of this work is about naturally supporting our stress level, immune-system, meditation practice, kids' health, etc. and some of the work gets very personal because we are talking about our bodies and emotions. One of the greatest questions I've been asked while teaching a workshop was, "Do you think emotions get trapped in the body? I haven't been able to grieve the loss of my mother two years ago." I paused when asked, grinned with humility and joy that this person was making the connection, and replied "Absolutely! Thank you for being so honest, let's talk about oils for your grief." We have to get to the root cause, and this is one tool to support that pathway. This is such important work, what we feel, or don't feel, manifests in our bodies, and we have to release the feelings.
What are you most proud of as an organization?
I never quit. I'm a fighter. I am committed to the ups and downs of entrepreneurship. And so is my organization. We are in this for the long haul. Consistency over talent is something I remind myself of often, as well as action cures fear.
What sets you apart from others?
What you see is what you get! I genuinely love people and want to know you. Every time someone meets me from Instagram, they mention how real, genuine and kind I am (with sass and a loud laugh)! I am authentic to my core, and cannot live on the surface with you. I want to know you, have deep conversations, drink coffee, and teach you how to make simple changes in your life, that lead to profound effects. I practice what I preach, and I value honesty and community. For fun, if you know about the Enneagram, I'm a Social Eight, and my Gallup Top 5 Strengths are: Communication, WOO (Winning Others Over), Includer, Activator, and Developer.
What's the most important piece of advice you could give to a young woman just starting her career?
If you're just starting out, good for you! Business is scary but so rewarding! I would put your blinders on, and be clear on your vision. People will have opinions and you have to grow a thick skin. If you don't, you will fall into caring too much about what others think you should do, or the fear voice. But to succeed, you have to stay the course and be clear with yourself. Ultimately, you have to trust yourself and lead yourself before you can lead anyone. Create a supportive community of people who will help hold you accountable, inspire you, and not co-sign your BS — you will need them on this entrepreneurial journey more than you know!
Which women have inspired you in your life? Why?
So many women!! My mom, she started her dōTERRA business at age 56 after raising four kids alongside my dad, and she is now in the top 2% of leaders in the company. I'm inspired by watching people show up and play full out in their lives. I'm deeply moved and inspired by Brené Brown, and Beyoncé, obviously! I'm inspired by watching people try new things and see what happens. Failure is never trying in the first place. My favorite podcasts are: NPR's: How I Built This with Guy Raz; Call Your Girlfriend; Raising the Bar; and Hol-Fit Talks.
Thank you for reading! If something I've said has resonated with you, and you're local in LA, I'd love to have a coffee or invite you to a workshop. If you're out of town, we could have a cup of coffee over video chat! Whatever way you're comfortable reaching out and connecting, I'm looking forward to hearing from you.
Contact Info:
Image Credit:
Alexia Carroll and Lin Marty
Suggest a story: VoyageLA is built on recommendations from the community; it's how we uncover hidden gems, so if you or someone you know deserves recognition please let us know here.