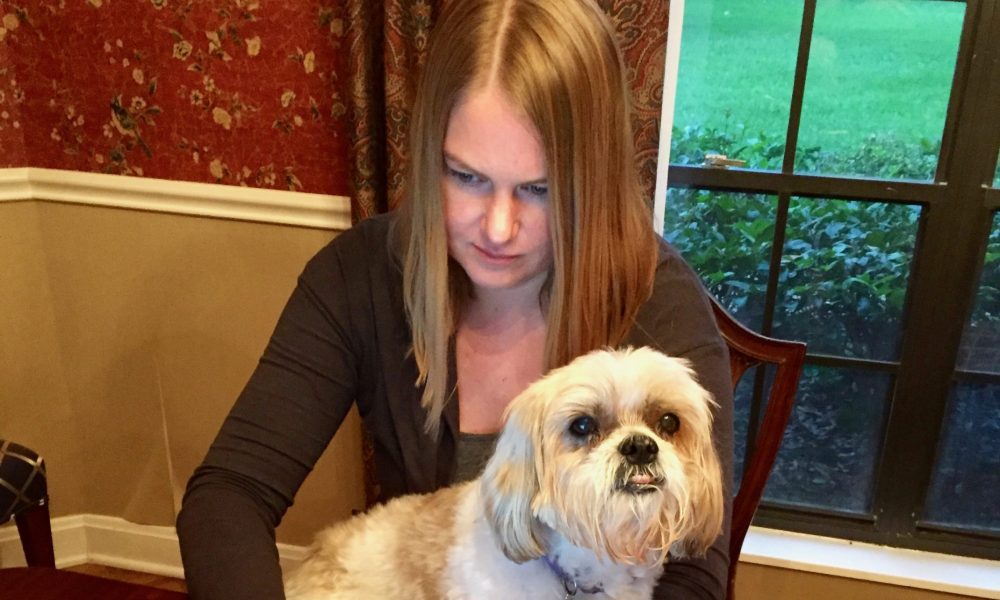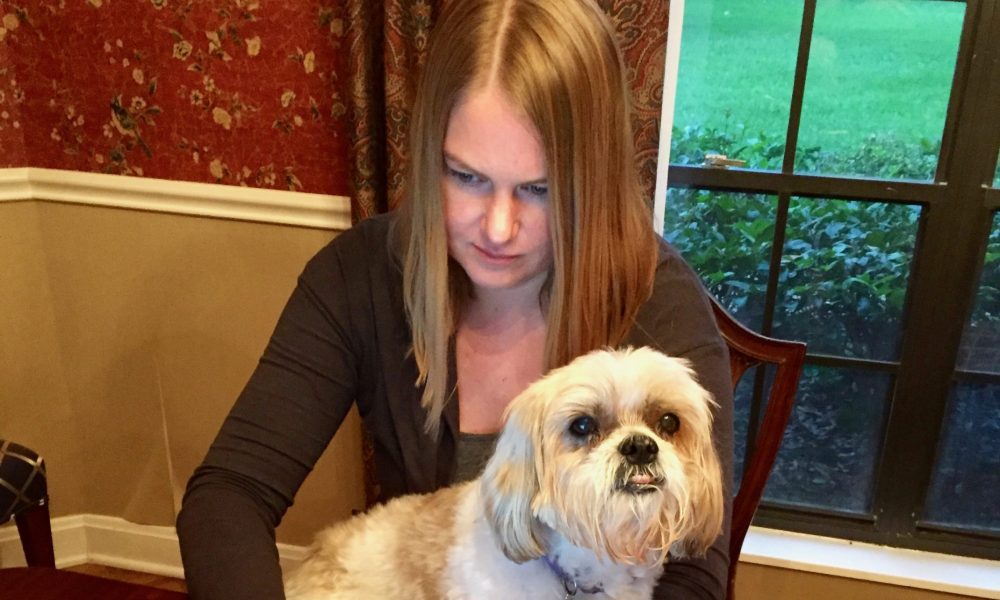 Today we'd like to introduce you to Kristen Bobst.
Thanks for sharing your story with us Kristen. So, let's start at the beginning and we can move on from there.
I moved to LA to attend USC's Screenwriting MFA program in 2008. Before that, I got my masters in Anglo-Irish Literature from Trinity College, Dublin in 2007, thinking I'd go into a Literature Ph.D. program. The Ph.D. thing never happened because I applied to USC on an educated whim, got in, and here we are some ten years later.
That said, I've always been interested in film and writing. Growing up, going to the movies was a big deal, and I've been an avid reader and writer for as long as I can recall. I wrote my first feature, Another Side of the Law when I was 14. It didn't sell then (you know I tried!) and hasn't sold now, but hey, I wrote it in Word in the 90s — with the aid of Syd Field's book Screenplay — and manually formatted each line. It lives in one paper copy beneath my other scripts and on a floppy disk somewhere in my parents' house.
So, I did the USC thing, graduated, had a couple of day jobs, one which saw the creation of a viral video called "Klingon Style" (parody of Gangnam Style, I know, I know), which I will likely never live down because I keep bringing it up.
In 2015, I entered The Next MacGyver competition, was a finalist, and sold the rights to my concept to transmedia studio Global Tinker. That's how my YA graphic novel series, Style Engineers Worldwide, came to be; I continue to work with Global Tinker on the SEW website's tech blog. Lately, we've been interviewing really cool women in STEM, and I have had the pleasure of sharing their stories with our audience.
It's been amazing to watch the Style Engineers Worldwide property grow, and I cannot wait to see what is next for it. I'm a big fan of #TechForGood, so it means a lot to me to be part of something with that kind of positive ethos.
Has it been a smooth road?
Is there such a thing as a smooth road? Maybe it depends on how you look at it. I've certainly faced challenges, but I am also lucky to have a fantastic support system. A personal struggle for me is that I have a neurological disorder, Spasmodic Dysphonia, which more or less translates to something of a stutter. This makes jobs with phones (any kind of assistant route) impossible, so I had to find my way around that. But you play the hand you're dealt, as they say, so that's what I have done!
As for advice, I am a big proponent of not entertaining any sort of toxic relationship, full stop. Life is too short for that. Surround yourself with people who encourage you to be the best you. And pertaining to my previous point, if someone tells you can't do something, don't listen to them; who are they to tell you what you can do?! Long story short: Surround yourself with supporters, this is especially important for women.
Even more specifically, career-wise, always have many irons in the fire. You never know which project is going to work out in the end. Find a good writing group, enter competitions (but only the ones that are not scams; there are SO many scams; be sure to apply some due diligence), and write as often as possible. Rejection is inevitable; you have to learn how to roll with it gracefully and for your own mental health. Similarly, learning how to take notes is a key skill. No one wants to work with people who refuse to take notes.
Also, if you can, adopt a dog, cat, or other pet. My animals, Dexter (dog) and Sherman (cat), keep me sane. I even hang out with other animals as a volunteer at Wallis Annenberg PetSpace to help keep me centered.
We'd love to hear more about your business.
I am a freelance writer and author/creator of YA STEM-centric graphic novel series Style Engineers Worldwide. It is a property that is near and dear to my heart. The work that the publisher Global Tinker has done with it along with illustrator Sonia Liao's amazing art makes it something I am immensely proud of.
I also do quite a bit of writing for new media. I've worked on three educational mobile apps for kids with Hong Kong-based studio Happy Diamond Music. A fourth is currently in production.
Earbud Theater recently released The Unclaimed, an audio drama that I had the pleasure of writing. I have to say that the talent at Earbud Theater is mind-blowing, so that whole experience was a dang delight.
For even more nerd cred, I report on space exploration for outlets like Teen Vogue and Paste Magazine. In case you were wondering if I also occasionally interview cats who sail, the answer is 'yes,' and you can read all about them on the Adventure Cats website.
I'm a total whimsy aficionado, and I specialize in tech, space, and animals; it's a specific set of focuses that sets me apart from others.
Finding a mentor and building a network are often cited in studies as a major factor impacting one's success. Do you have any advice or lessons to share regarding finding a mentor or networking in general?
I am personally not a big fan of general networking events. I've never had success showing up to an event cold and walking up to people. However, I've honed relationships with friends in the industry, and I have met people through my friends, and my friends have met people through me.
I have several friendships and connections through more focused groups like USC's Women of the Cinematic Arts, and most of my connections came from when I volunteered to be on the board. So, my advice is to find a group that is tailored to your career goals and find a way to help out. Then, seek out a mentor in the group. Offer to take her out to coffee, ask honest questions, and listen. Be grateful and pay it forward later!
I think ultimately, a lot of "networking success" comes down to how you prefer to socialize in general. Some people are the life of the party, and that works out well for them; Me, I am in the corner of the party petting the host's dog along with other kindred spirits who prefer to schmooze in proximity to a friendly canine than to be the center of attention.
Contact Info:
Image Credit:
Global Tinker with art by Sonia Liao, Happy Diamond Music Studio, Earbud Theater with art by Ashley F. Miller, Ph.D.
Getting in touch: VoyageLA is built on recommendations from the community; it's how we uncover hidden gems, so if you know someone who deserves recognition please let us know here.