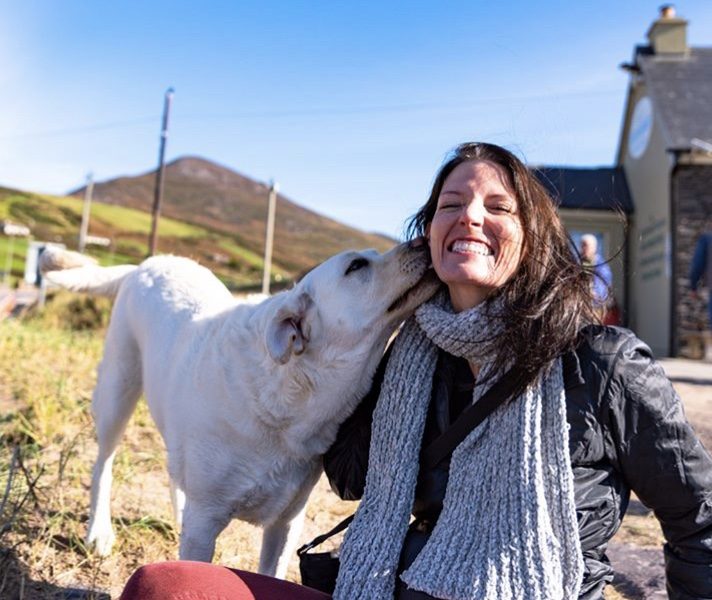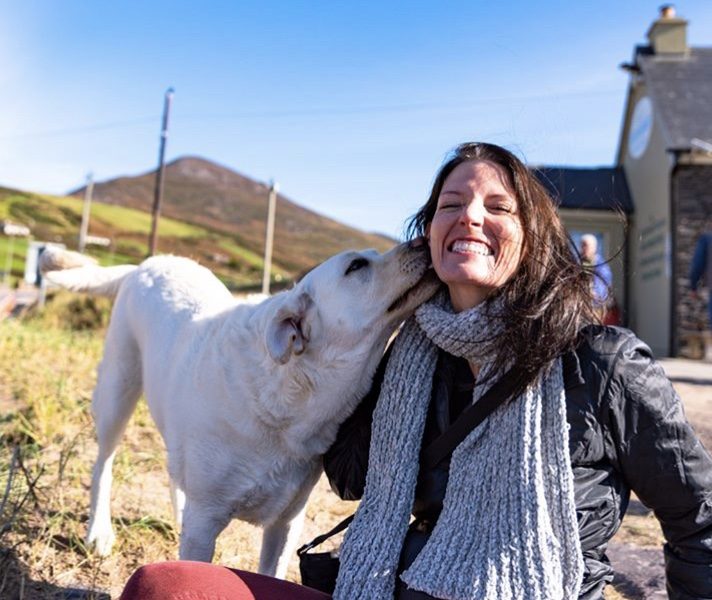 Today we'd like to introduce you to Kim Grimmett.
Kim, let's start with your story. We'd love to hear how you got started and how the journey has been so far.
My story has been an adventure and one I'm grateful for every day. I have lived in Los Angeles for over 20 years, but I grew up outside of Washington, DC near Annapolis, Maryland where my love of cooking began at a young age. I would spend hours experimenting in the kitchen just for fun. I have always loved creating something from nothing that I can share with others. I wasn't the girl who skipped school to get into trouble, but instead, I skipped school to bake cookies- true story!
My culinary career began when I got my degree from Le Cordon Bleu College of Culinary Arts. After working in a few restaurants, I quickly realized that while I am a classically trained chef my true calling is specializing in the plant-based diet. I then soon moved on to become the personal chef for several Hollywood celebrities. Some of which who have created, written or starred in shows such as Captain America, The Avengers, Inside Amy Schumer, The Hangover, The Matrix, V for Vendetta, Dice, Law & Order, Saturday Night Live, Bones, and many more. I have spent over the last decade mastering how to remove animal products from the standard diet while still providing tasty nutritious food. Along with my formal culinary training, I've studied numerous types of cuisine in 29 countries around the world and counting. For two years, I traveled non stop spending time in Africa, India, Japan, France, Spain, Italy, Nepal, Thailand, Vietnam, UK, Germany, and the list goes on covering most of Asia and Europe. No matter where I travel abroad or in the United States, diving into local culture gives me insight and fuels my love for creating the best food possible. My education has also included seminars and classes to learn about holistic eating, health, and nutrition. I believe that food can be both delicious and healing.
BUT it wasn't until about a decade into adulthood before my career as a chef began. I grew up studying dance and competing in competitions, so after high school, I moved to Los Angeles to pursue my dance dream. However, that quickly fizzled out due to an eating disorder that would taunt me through most of my 20's. You see my journey with food has been one of twists, turns, highs, and lows. By the age of nine, I had experienced two abdominal surgeries, which affected my ability to eat while I was sick. I lived off of an IV for weeks at a time and was unable to eat or even drink water due to the nature of my gastrointestinal condition. I had this happen three different times between the ages of 8 and 14. As a result of so many gastrointestinal issues, I was left with a small portion of lower intestines that had died, a digestive system that was lacking and two nice size scars on my belly. But my body healed as best it could and just like any other resilient teenager and I was soon on to the next twist in my journey with food when I started overeating around the age of 15 to detach from my anxiety. Food became my drug, but at that time I didn't even realize I had a problem with overeating, nor did I realize I was eating to avoid feeling anxious. Yet, soon the overeating showed up in the form of weight gain and I headed to the other end of the spectrum and developed anorexia my senior year in high school. My eating disorder began as anorexia that turned into a combination of anorexia and bulimia. It was not a pleasant combination and I soon found myself deteriorating, clinically depressed and my life at a total standstill. I spent years struggling to function in the world. In fact, I barely functioned at all and spent those years clinically depressed and severely underweight. It wasn't until my mid 20's that I began living a normal life again. Those years still seem like blur in time. I know that was my life, but looking back now, it all seems like a lifetime ago. However, my eating disorder didn't change the fact that I have a talent in the kitchen, but it sure was a mentally confusing that I was so good at cooking food after having spent years starving myself from eating it!
My relationship with food has taught me that food can both harm and heal. I've learned that the benefits of eating a healthy diet can change lives. In fact, one of the many reasons that I work with food today is because I love that I make a difference by contributing to the well being of others. I love being a chef. My job keeps me on my toes and constantly learning.
I've also learned that your past does not define your future or have to be a roadblock. Follow your calling and don't listen to any voice that tells you otherwise. This is your life. One that you get to design on your own terms any way you like. If you follow your passion, work hard and don't give up money and happiness will find you.
We're always bombarded by how great it is to pursue your passion, etc. – but we've spoken with enough people to know that it's not always easy. Overall, would you say things have been easy for you?
As I mentioned, my biggest struggle was just getting started. Being a chef just didn't seem possible to me because in my mind, how on earth could someone who struggled with an eating disorder for so many years become a chef. What would people think? I eventually realized it was me that was judging myself and no one really cared about my past. All people cared about was the fact that I'm really good at what I do. In time, I have learned that my past has actually given me an edge in that people feel comfortable talking to me about their issues with food, own past with food or concerns.
My other challenges have been things that most self-employed people face such as losing a big client last minute, equipment breaking the day you need it to work, my own brain telling me I can't do something… I think learning how to ride the waves and hustle is a big thing when you work for yourself.
I once had a 3-month-old $2000 stove break in the middle of a workday. I thought okay the repair guy comes and it'll be fixed in a few days. It took six weeks! The company, which I won't mention but is a big corporation, refused to give me a refund so I could get a new stove or just bring a new one. They wanted to fix the problem. I called, wrote, hit social media every day for six weeks until finally, they did replace the stove for free. But in those six weeks, it was hell. I did all my cooking for 20 clients in a steamer, crockpot, and oven. My clients didn't even realize a thing, but I felt like I was on some cooking game show with no prize to be won! In hindsight, I should have just bought a second stove until they fixed mine, but at the time my business was young and so was I with little extra funds to spare. Years later I would have handled it differently, but I did learn a lot in those 6 weeks.
If you don't learn how to buck up and move forward it's a much harder road to success. My dance training has really helped me along the way. In dance, you are constantly taught new things that could take you weeks or even months to master. Hell, you may never master it, but you are taught to just try and try and try. That's how I treat my business. As crazy as it sounds I encourage clients to express what they don't like so I can improve. If you don't know it's broke, how can you fix it and get better? That all being said, the point I'm trying to make is that we all face challenges and sometimes we fail. That's okay. You will lose clients and things won't go as you hope all the time, but you will improve each time and become even better at what you do.
We'd love to hear more about Chef Kim Plant-Based Meals.
I provide chef-crafted plant-based meals that are delivered right to customers homes. My service is for the communities in the Los Angeles area. I do not feed the masses. That is not what I'm about. For me, it's about quality, not quantity. My service is local and niche. I make it easy to eat clean, organic, sustainable, locally-sourced plant-based meals.
The service is unique in that my meals are both created and executed by the chef making sure that no detail is missed using the highest quality ingredients possible. A lot of the bigger meal delivery services are so big that the actual chef is not part of the meal-making process. Some may see that as a huge success and it is in many ways, but a lot of the time something gets lost in the taste and quality of the food. With my service, it's my own loving heart that is making your food. Sounds cheesy, but I've been told by clients that they can tell the difference. I do extensive recipe testing. I make my own vegan mayo, vegan yogurt, vegan butter, vegan cheeses and more. All of which are then used to make my own condiments like vegan aioli or vegan sour cream, etc. I am committed to using the least amount of processed food as possible.
It is my commitment to serve food that is both delicious and healthy. Food should heal not hurt. Nourish your mind and body.
Small, local, niche meal delivery service.
First-hand contact with the actual chef.
World traveled & classically trained chef.
Sustainable & ethical practices.
Gives back to the community by providing meals to the homeless.
Chef crafted secret sauces and recipes made from scratch.
So much of the media coverage is focused on the challenges facing women today, but what about the opportunities? Do you feel there are any opportunities that women are particularly well-positioned for?
I do think that women today still do face many challenges, but we've come so far. We still have a long way to go, but I feel women today can be anything they want to be.
Some may not like to hear this, but I find quite often that women are still socially conditioned to act like women in a way that makes them question their own value. I can only speak for my own age range, but I will say that I've had several conversations with ladies where the main issue is demanding what they are worth. They will take the job that pays $30 an hour when their male counterpart is making $40. They will juggle six things at a time for the same amount of money with no raise in sight. They will apologize for a company failure when they had nothing to do with it. They will worry about their coworker over themselves. This is not to say that all women do this. Some may not do it at all and others just a bit. It's just my observation.
My mom has since passed, but she was part of the generation that really paved the way for women today. She dealt with working in an office starting from the 1960s when women had to wear heels and skirts, were mostly answering to men and making inappropriate sexual remarks was just how it was. Of course, by the time she retired in the 2000s things had changed quite a bit. I bring this up because one day I asked her how she went from being a secretary to a management analyst. All I ever knew is that my mom was a trailblazer, who had made it up the chain as a woman. She told me she went to night school and was already doing work above her pay grade, so when her boss brought her into his office to type up an ad for a new position that was opening up she told him he should hire her for the position. And just like that, she got the job. The lesson in that for me was that you have to pave your own way as a woman. She also taught me that I don't have to be angry about having to work harder as a woman. I just have to be smarter.
Contact Info:
Image Credit:
Photos of Chef Kim taken by: Reed Powell @steelrelics
Suggest a story: VoyageLA is built on recommendations from the community; it's how we uncover hidden gems, so if you or someone you know deserves recognition please let us know here.