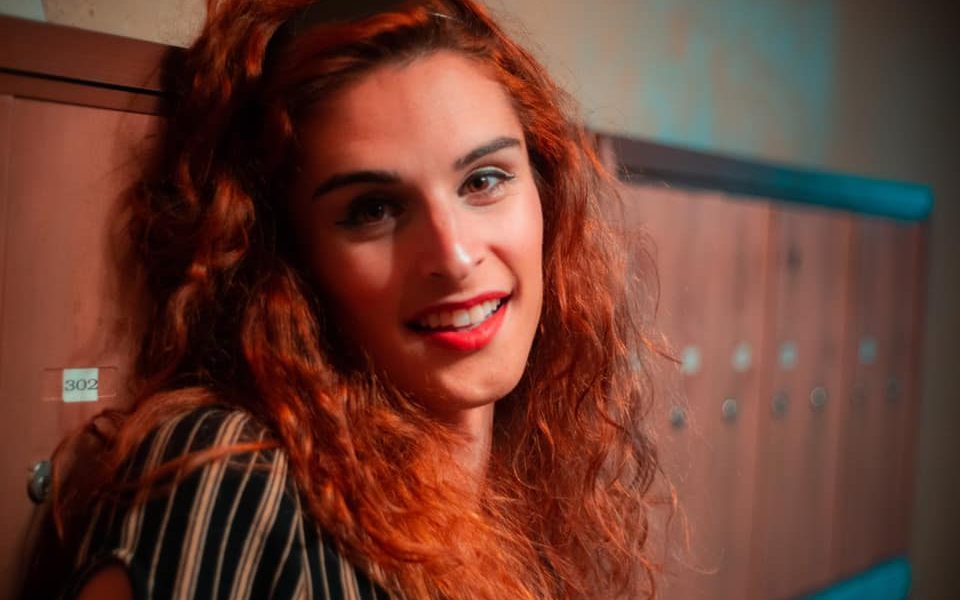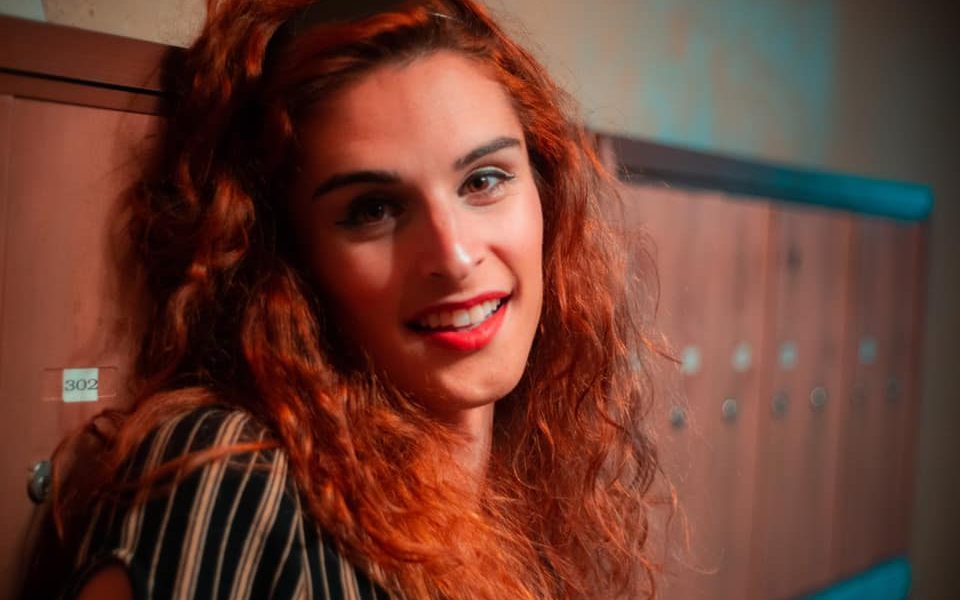 Today we'd like to introduce you to Erica Burns.
So, before we jump into specific questions about what you do, why don't you give us some details about you and your story.
I was born in Baltimore, Maryland in the '90s, a '90s kid in the finest sense, back when it was still a thing for kids to ride their bikes down the street and play outside until it got dark. Good times.
I always was fascinated by the movies. In kindergarten, by far my favorite school year of all time, every student was given the opportunity to present to the class what they wanted to be when they grew up. My response was plain and simple: I wanted to be an actor in the movies. To clarify, back then, I didn't know that being transgender was even a thing and I was too young for it to even be a big deal for me anyway. So, I went with the term "actor." I still do sometimes, in a gender-neutral sort of way; I have noticed this has become a thing as well in our culture.
Anxiety and depression are problems everyone has to cope with to some degree, but I really do believe they hit me harder than many of my peers. They certainly began to take hold of me in elementary school, but I was almost always able to snap out of them and be okay afterward. It was in middle school when puberty began to set in and my gender identity became more of a pressing matter, that things really started to go south for me. I'd gone to an acting summer camp for two weeks the summer between sixth and seventh grades and when it ended, I found myself so sad and depressed, crying my eyes out up in my bedroom. I suppose you could say it was one of the few highlights of my middle school career, but it was inevitably short-lived. I hadn't done much in the way of acting prior to it, never partaking in school plays, but I certainly wasn't on my way to doing more either.
High school was an intensifying of what had begun in middle school: the bullying for being effeminate, the knowing of who I was while at the same time, knowing there was no real safe way with which I could be out as trans, either at school or at home. It was torturous. It begged the question of how I could possibly get back into acting. School was demanding enough by itself. So, I kept my head down and blinded myself in my school work and getting good grades, as that was the one thing I felt I had control over. Good grades were an absolute priority. If my grades dropped, I would feel altogether worthless.
I did, however, finally work up the courage to audition for a school play my senior year of high school. I had fun doing it, but I didn't get any of the male parts with my long hair and feminine androgynous demeanor. And of course, there was no real place for me to audition for any of the female roles. That would have been far too taboo.
While this rejection from the school play stopped me, it was once again only temporary. When I got to college the following year and toured my university's theater arts building, I fell in love all over again. With the breath of relief that college provided, a breath of relief I could never have foreseen for myself in high school, I knew for a fact that acting was what I wanted to pursue. It was still, however, acting for the camera, in movies and TV, that was my ultimate dream, so I ended up transferring to another college that had film and theater in the same department: St. Mary's College of Maryland, the college I then went on to graduate from in 2014 with a B.A. in Film and Media Studies. It was also the college where I officially came out as a transgender woman. I received overall acceptance for it to my relief.
It was the summer after I graduated from college that I visited LA for the first time with my parents. I was so excited to visit, move there, and live the dream. But upon arriving, I was overwhelmed by how different it was from what I thought it would be, and not in a good way. After meeting with a distant step relative in his executive office in Burbank, I felt completely discouraged and totally unprepared. I left the city with horrible anxiety, returning to Maryland to begin work at Chipotle. It certainly was not going at all how I had hoped and planned.
I couldn't give up either, though. I had gone to school to be in the film industry and it was still something I wanted to do and be a part of. So, I began looking into acting classes, production assistant work, and doing background work on the sets of shows like House of Cards and VEEP. I began to feel encouraged and then, about a year after graduation, I began working with an acting coach, who had lived out in LA for several years herself, and she told me that if this was something I really wanted to do as my main career, I needed to make the move to LA. So, in the summer of 2016, I finally did make the move.
It was certainly helpful to have visited LA a few years prior. It gave me a better sense of what all I was getting myself into. I knew that it was not going to be easy. Still, though, when I got my first big role in a web series to be released on Amazon the following year, I couldn't help but get excited. When the producer promised me that it would be a hit, I believed him. After all, he'd promised me. But boy, was I wrong. This was the highlight of my first year out here: that disappointing project that went nowhere fast.
My second year's highlight was my working with a voice-over coach, who was in the process of starting up her own management company. She wanted to make me her first client. In the end, though, she decided to forego starting up her own management company in order to pursue her own career as a voice-over artist. And there wasn't much left to be done there.
My third year had both positive and negative highlights. To start with the negatives so as to get it out of the way, I signed with an agency that went on to steal from me along with numerous other clients. Luckily, I am owed only $300 for a gig, I worked back in March of this year, whereas some of the other clients are owed thousands of dollars. I have been pursuing legal action for several months now. But on the upside, I starred in a short film earlier this year that has since gone on to win awards and be in festivals. It is called "Giving Up the Moon," written and directed by Samantha Bloomfield, and it was screened as part of the Sherman Oaks Film Festival on Sunday, November 24th, which I am super excited about and grateful for. It also stars Debby Gerber, an inspiration and source of support for me who was recently featured in this Voyage LA Trailblazers Series.
To go off the positives of my third year, my fourth year has been kicking off well. I have really gotten a better sense now of what it is going to take to get where I truly want to get in this city and in my acting career. I am grateful to be represented by a manager who specifically manages transgender talent (I would not have foreseen this to be a reality a decade ago when I had that audition my senior year of high school), and an agent for whom she works closely with. I feel I have a good team behind me with the two of them. In addition, I think dying my hair red was one of the best decisions I have ever made, only it wasn't really my decision as much as it was the hairstylists at a hair fashion show I modeled for back in September. I believe my new hair color has helped me to stand out from the crowd and thereby helped with bookings. I intend to keep it red!
I have also gone back to my humble beginnings of doing background work, but it is not a step backward as much as it is a step forward. I truly believe this. I get to be on set again. It is why I am out here in LA, to be a part of this creative environment, not to be stuck at my call center day job full time, as safe and familiar as it has become for me over the past couple of years. I get to make connections while I am on set and, in just the past month and a half, I have obtained two of my three union vouchers required of me to become SAG eligible. Just two months ago, I couldn't imagine ever obtaining these vouchers. So, I know I will get that third one in due time if I keep at it.
When I am not doing background work, working my day job, or auditioning, I am creating content with my good friend, Katherine Dudley, a force to be reckoned with who is also featured in this Voyage LA Trailblazers series. Or I am acting in student films, even if they are unpaid, to help build my reel and resume. I was recently in an AFI short and it was such a great, challenging experience. Challenging in a good way and so beautifully written and directed as well. I can't wait to see it!
As an actress and an overall creative artist, I know now more than ever how important it is to give it my 100%. It's not going to happen if I don't and I am not out here in this city, missing out on precious time with my friends and family back east, to get absolutely nowhere. It wouldn't be worth it and quite frankly, I already feel guilty over the time and energy I have put into the wrong people and projects. I know I can't beat up on myself too badly. Perhaps I had to learn some things the hard way, but at the same time, I do need to make sure I learn from the mistakes I have made out here due to my naivete and lack of knowledge. I am not going to lie and say that it is easy, for it certainly is not. There are days even now when I think about giving up, but I have to remind myself that the crappy things in my life at the moment are just temporary and that if I keep working at my dreams as I have been and building upon what I have already done, there will be breakthroughs. There already have been.
As I am writing this, it has been five and a half years exactly since I graduated from college. Have I achieved my greatest dreams for myself, which I set out to accomplish upon graduation? No. Absolutely not. Will there be obstacles ahead? Certainly. But in the same sense that my being able to be my authentic self as a transgender woman became possible when it had initially felt like it never would be, I believe that the same thing can happen here and that, with very hard work and devotion, I can eventually make a full living doing what I love and am most passionate about. I wasn't born with this desire inside of me and put on this path, only to have to turn back around and do something else, which will inevitably present its own challenges and leave me feeling miserable altogether. I am making progress, whether my depression says so or not. I intend to keep doing so.
Great, so let's dig a little deeper into the story – has it been an easy path overall and if not, what were the challenges you've had to overcome?
No, it has most certainly not been a smooth road. It has been anything but. Being a transgender woman myself, my situation is a little different from the typical, but I can say that for young women just starting their journey, please be mindful that there are a lot of con artists and corrupt people out there who will promise you things and who will chew you up and then spit you out once they are done with you. I have dealt with those people personally and have had to learn it the hard way.
And while we are living in a time now, when #metoo is thankfully a thing, there are still men on set who will treat you like you are pieces of meat. I recently onset had a man in wardrobe hike my skirt up to make me look sexier, without asking my permission first. I then noticed him checking me out. I presume to him I may have just been some lowly non-union background extra and that's a thing to consider. The entertainment industry, just like any other industry, is quick to treat us like we are mere commodities to its money-hungry purposes. And sex sells so as trans and cis women, we can get the butt end of the deal there. If we aren't youthful-looking enough, we are encouraged to get Botox or passed off as worthless.
In short, know your worth when going into this industry and if someone tells you you are going to get rich quick or that you will never have to work at your day job again, while they continue to take even more of your hard-earned money, run the other way and warn others while you are at it. And in the meantime, know that there are people out there like me, trying to change the game. If there is something you truly love, there is probably going to be evil all around it to try and prevent you from getting there. But keep your eye on the prize! There are other good people out there and you ought to surround yourself with them.
What do you do, what do you specialize in, what are you known for, etc. What are you most proud of? What sets you apart from others?
At this point in my life, I am a working actor, with a day job at a call center. While the call center is a mundane day job like so many others, it is a quirky place to work and in some sense, it can be argued to be one of the hidden gems for day jobs out there. I would take it over waiting tables any day. It is very flexible with my being a working actor and artist and when I am there, I am not trying to sell toilets, thank God. I am raising funds for various progressive organizations, some being LGBTQ-centered, like the Human Rights Campaign and Whitman Walker. I can really put my passion to work there. And when I get bored, as I often do, the histrionics can oftentimes come out on the phone. But with some of the people I call, it works. It shows them I am human and not just a robot. Do I hope to be there forever? Absolutely not. But for now, I see it as a launching pad, which is just taking a bit longer than expected.
Do you recommend any apps, books or podcasts that have been helpful to you?
As corny as this may sound, I am a fan of The Secret. I believe in the Law of Attraction, that when we are determined and hungry for better days, we will attract opportunities to ourselves. One of my best friends, Peekay Than, had me sit down and watch The Secret with him this past summer. I am glad he did. It has helped encourage me to raise my standards in order and make my life be much more in line with what I want and dream for it to be. And speaking of blogs, Peekay actually has a blog called "Peekay's Positive Thoughts." It definitely helps me when I am down to read his entries.
And to be completely honest here, Sarah Silverman's "The Bedwetter." As silly as that book is, it is also a memoir with serious elements, pertaining to depression. And in its funny moments, it brought me such joy and gut-busting laughs. I ought to reread it soon! They say laughter is the best medicine. After reading that memoir, I felt that if Sarah Silverman could do it, then so can I!
Contact Info:
Image Credit:
Katherine Dudley, Vic Lee, Katerina Frederickson
Suggest a story: VoyageLA is built on recommendations from the community; it's how we uncover hidden gems, so if you or someone you know deserves recognition please let us know here.